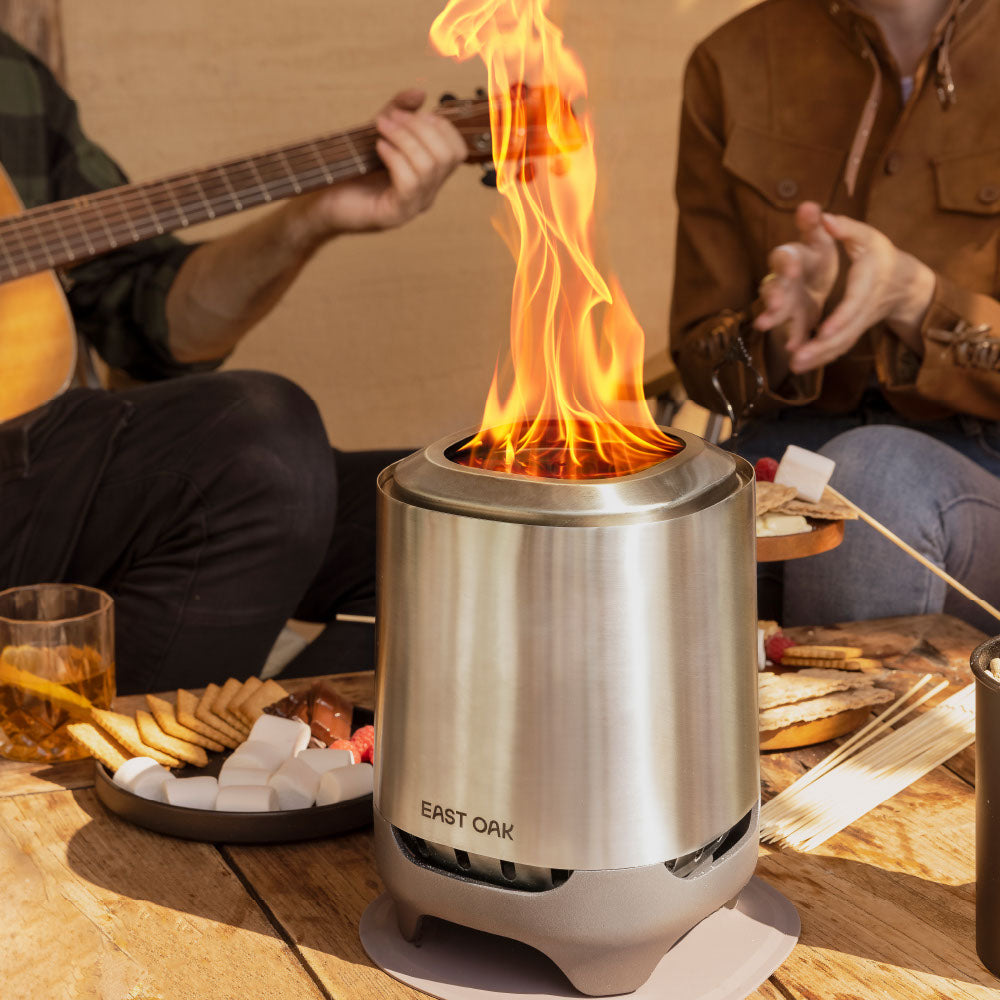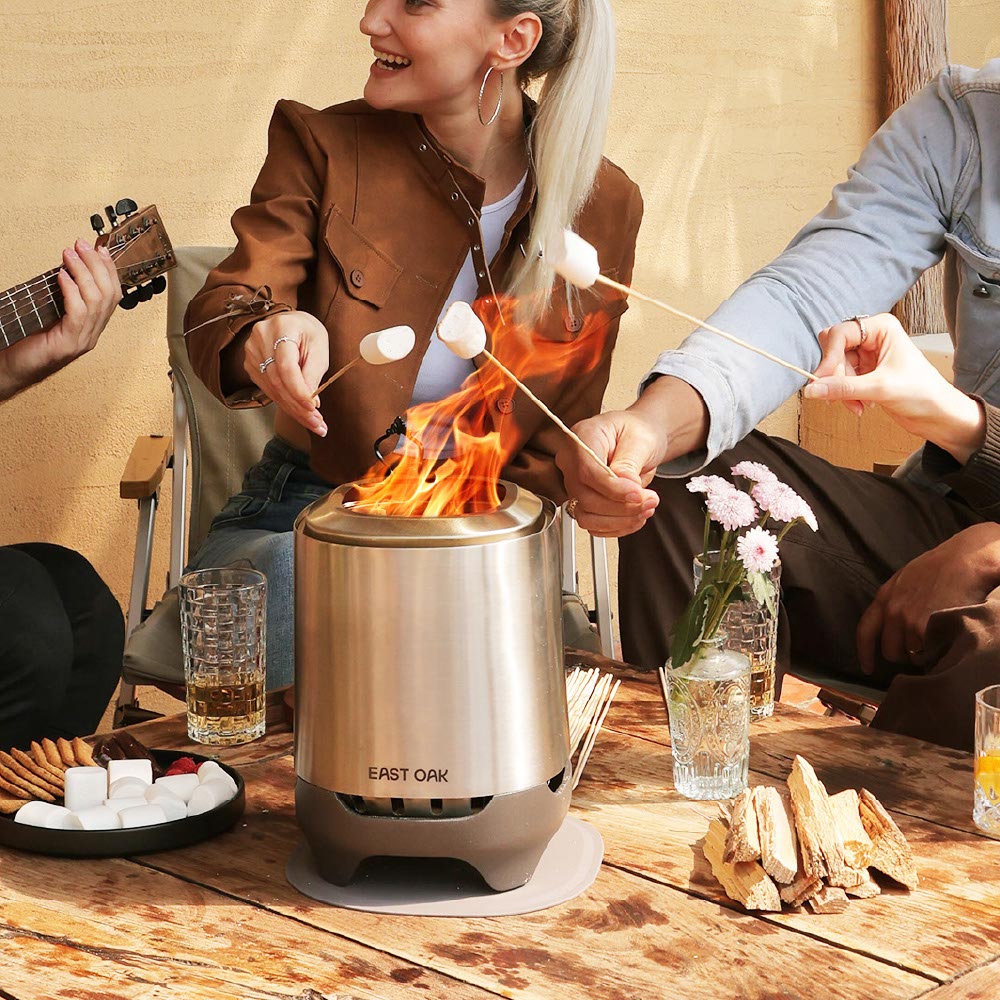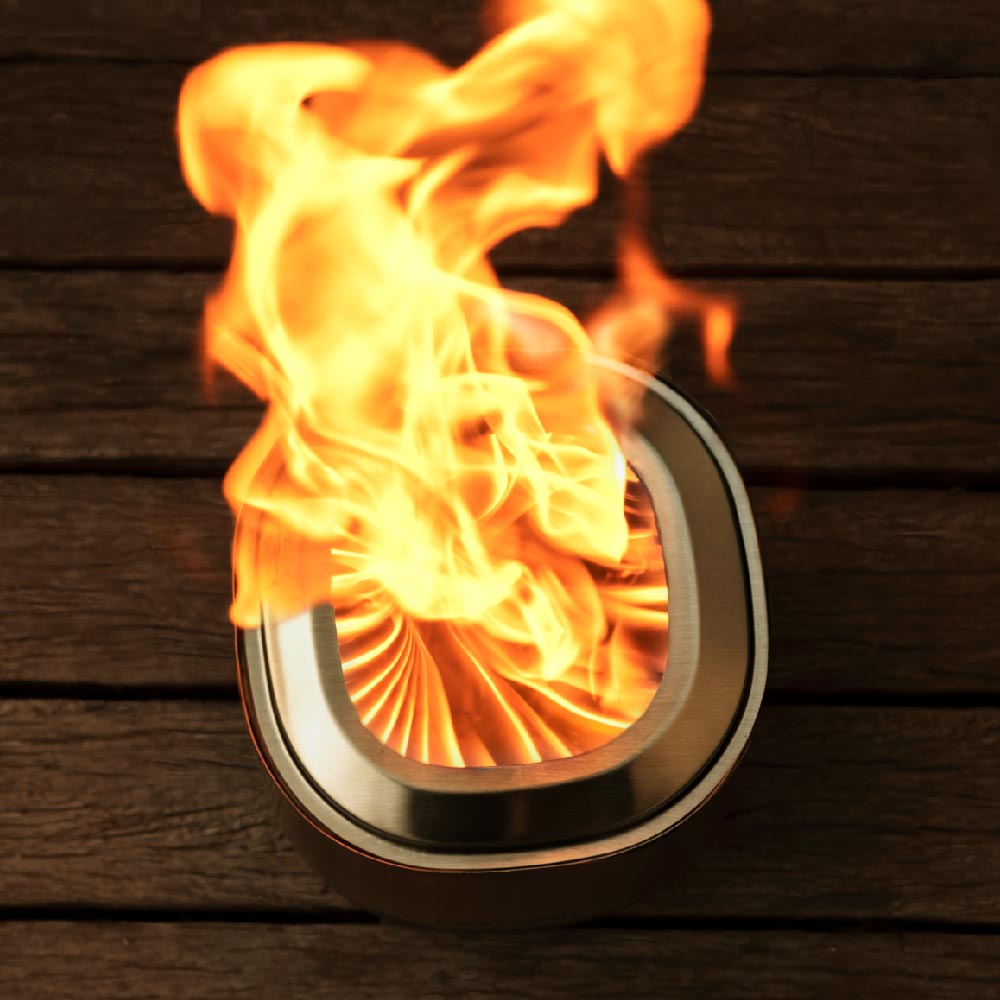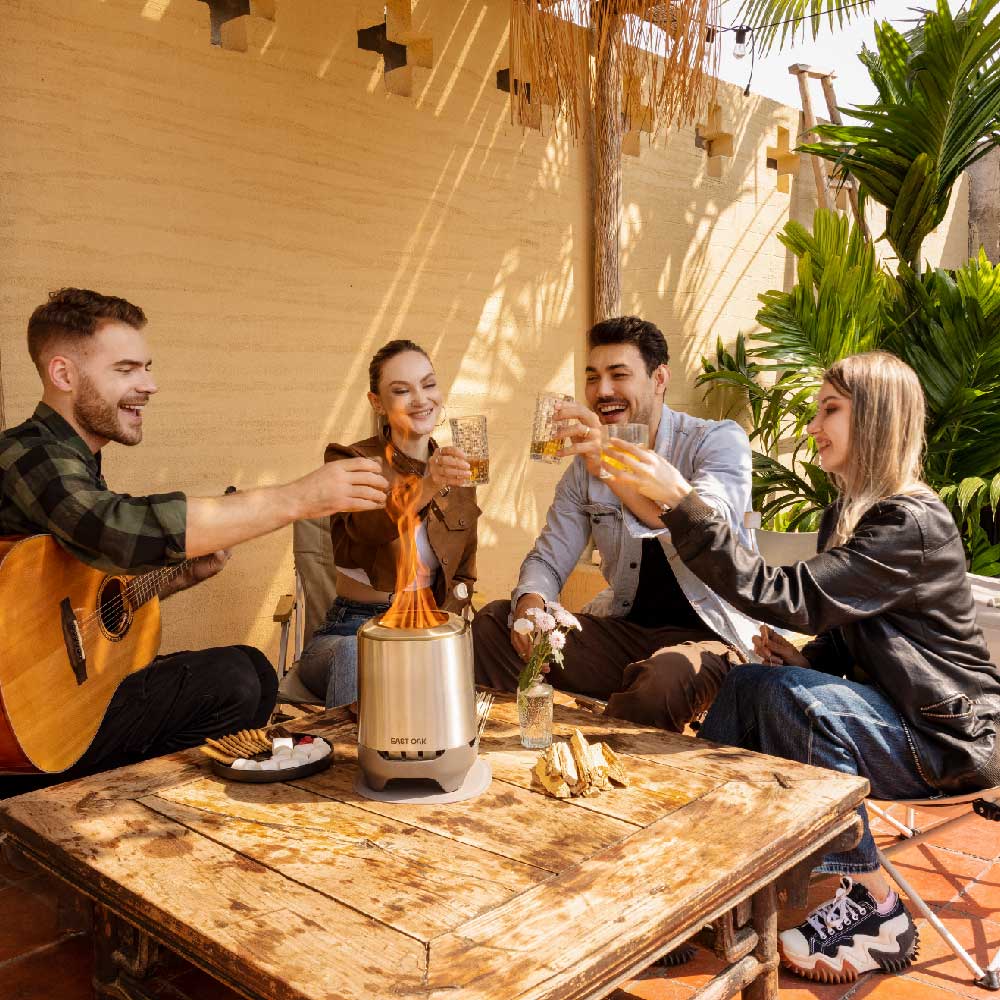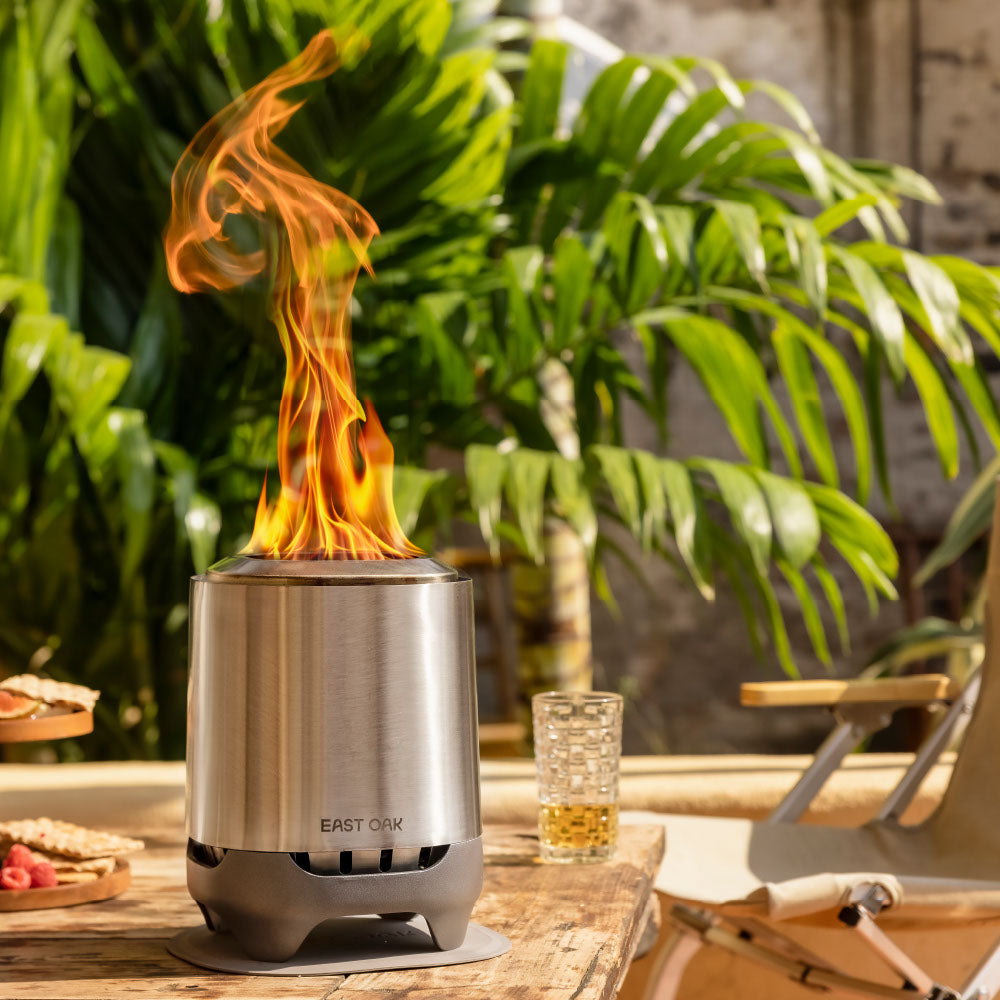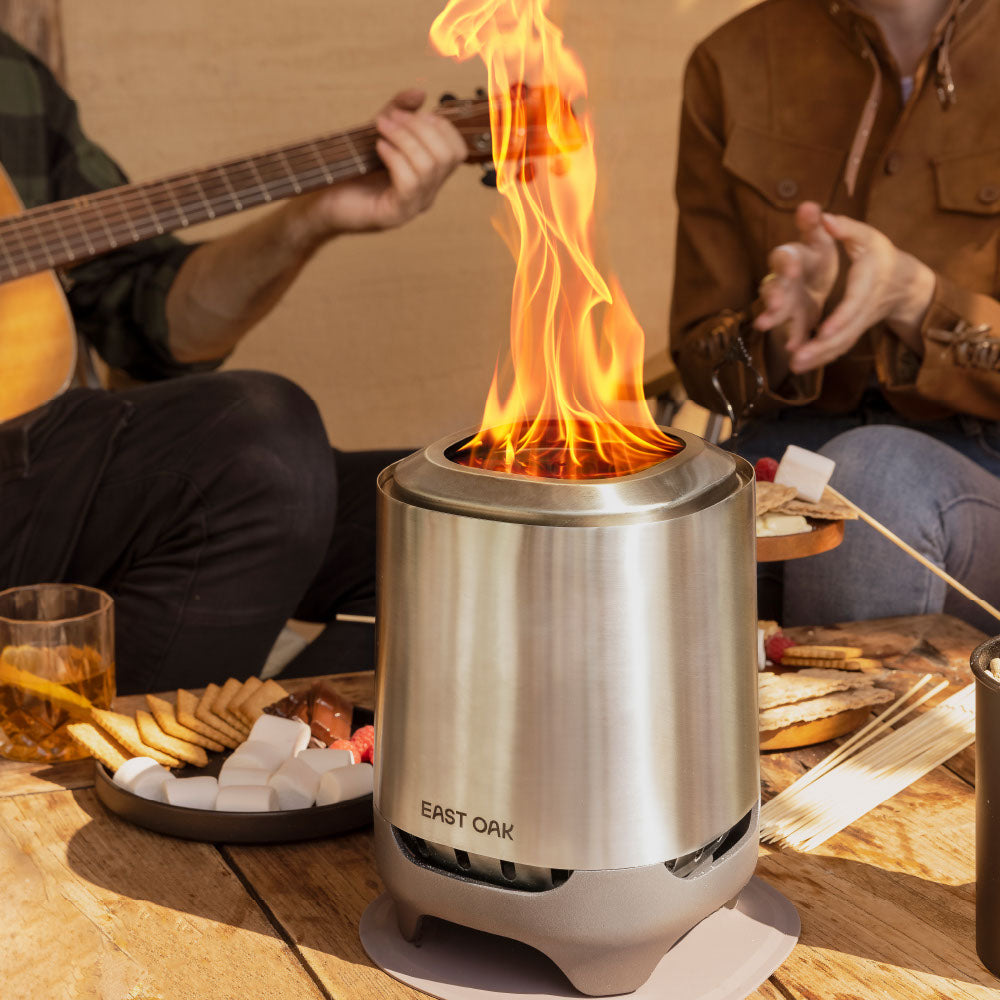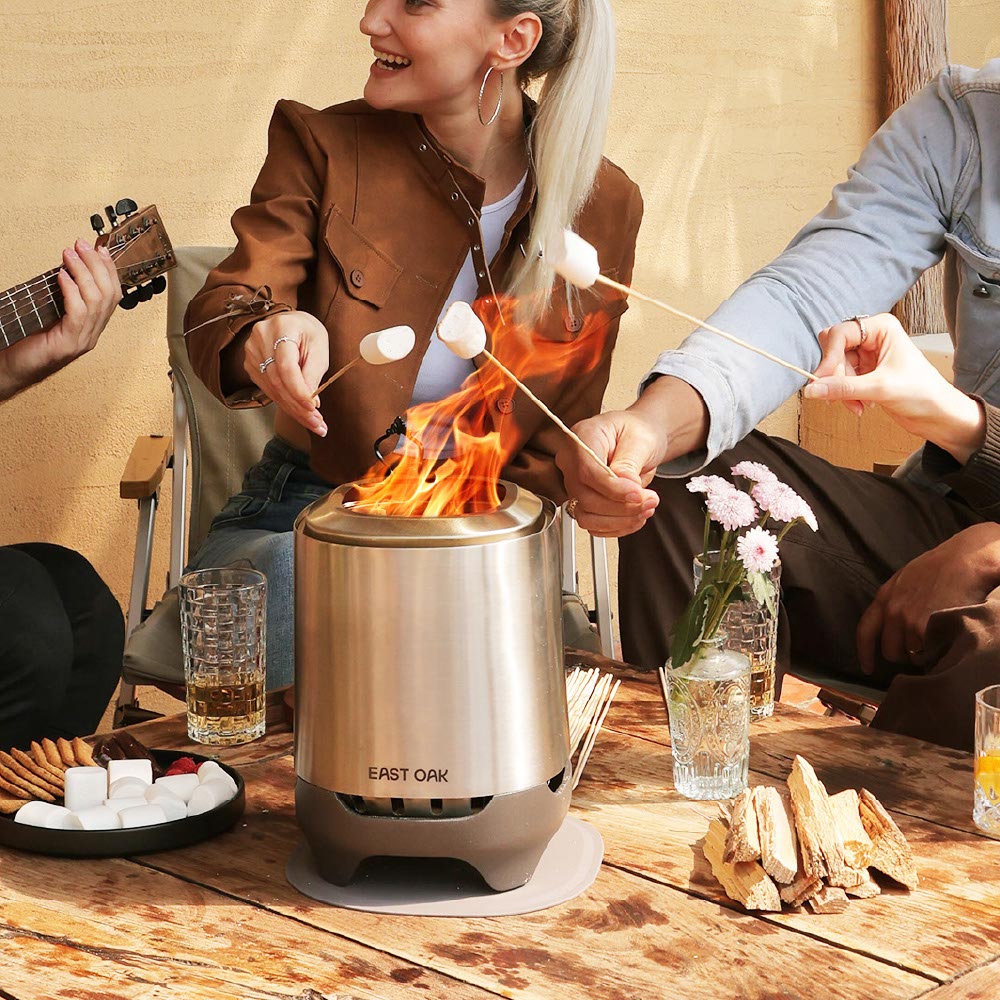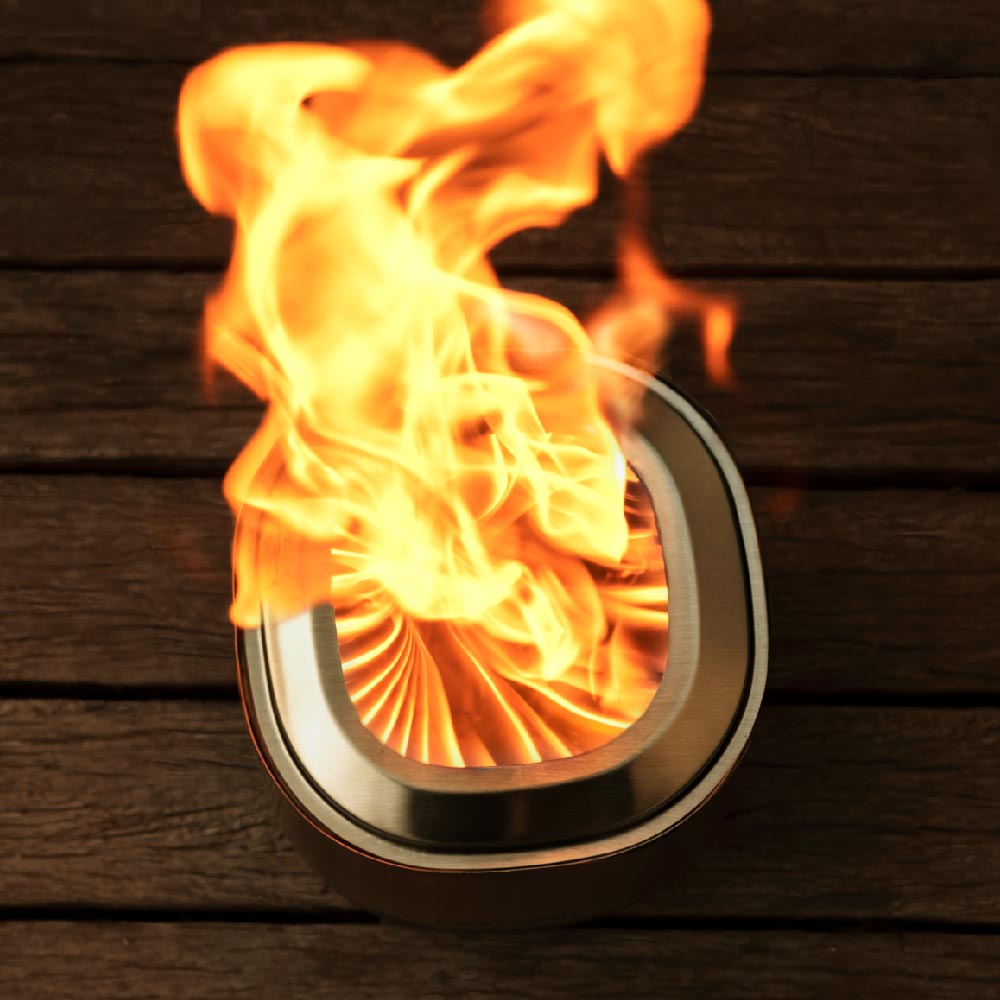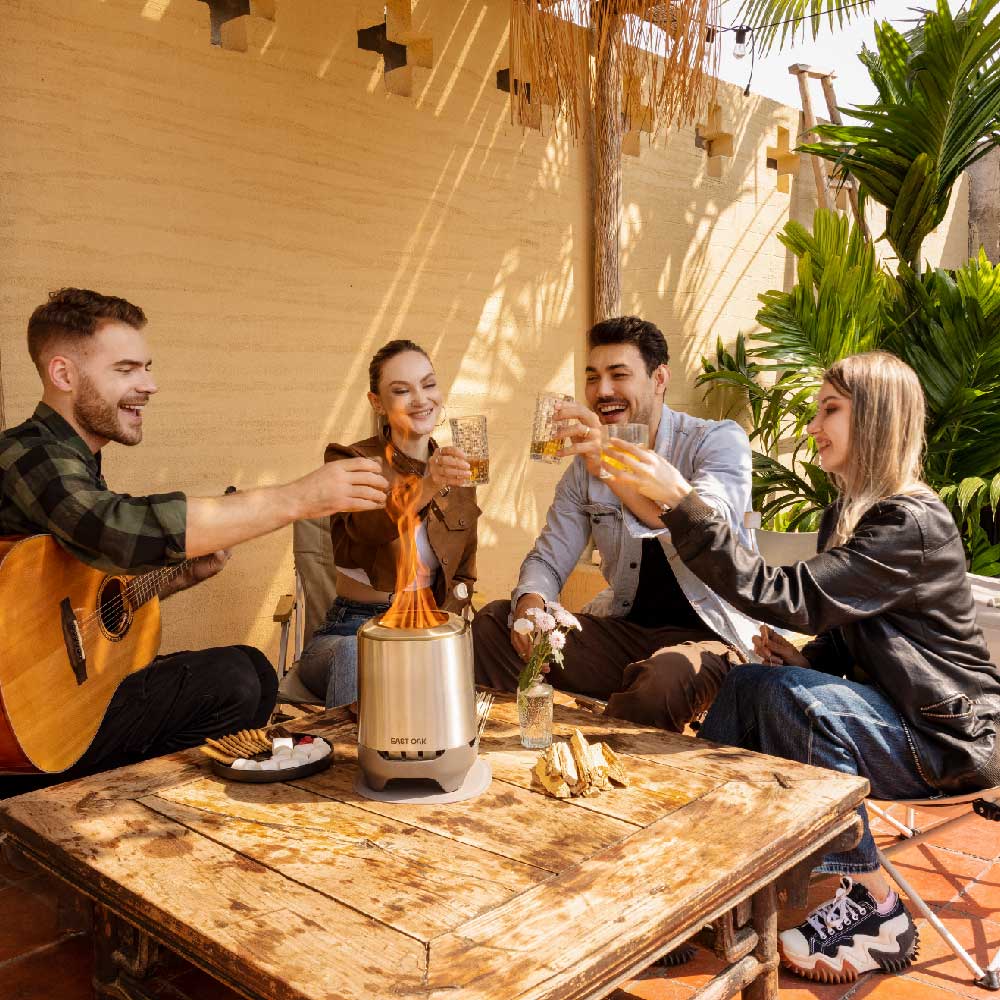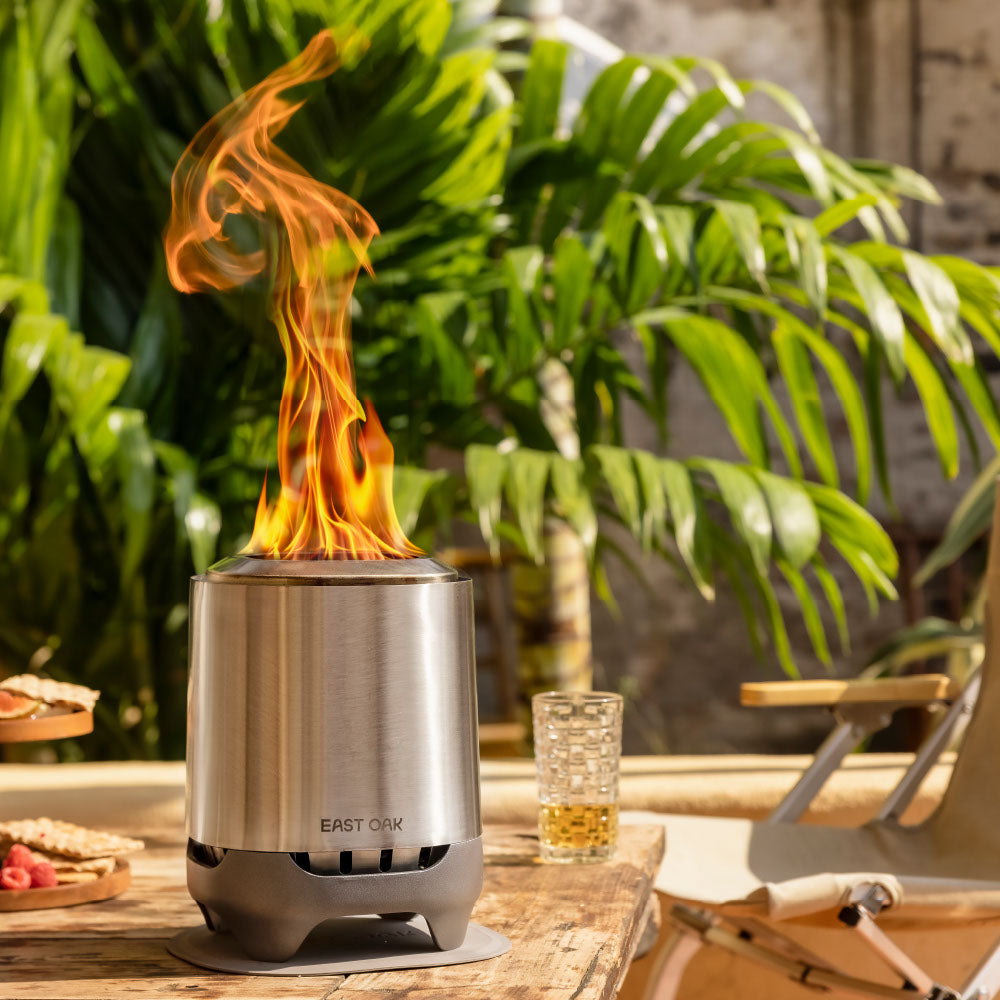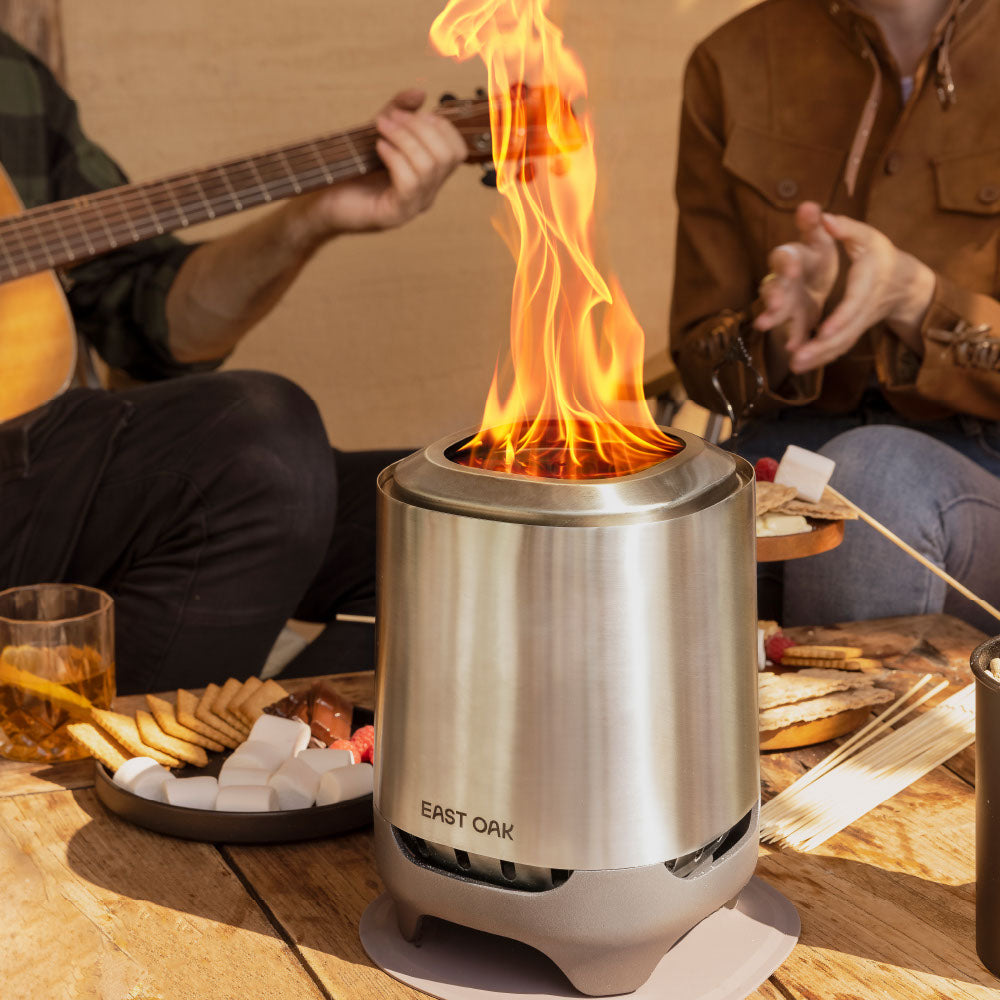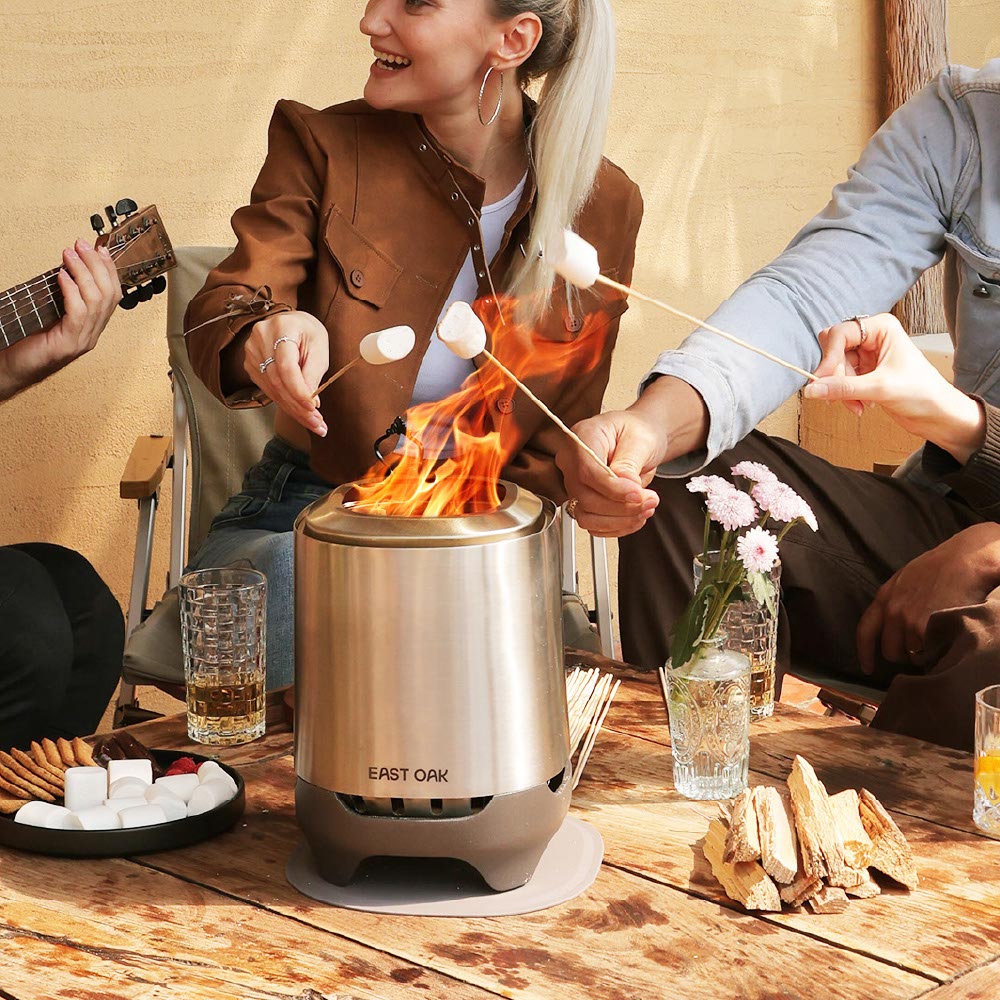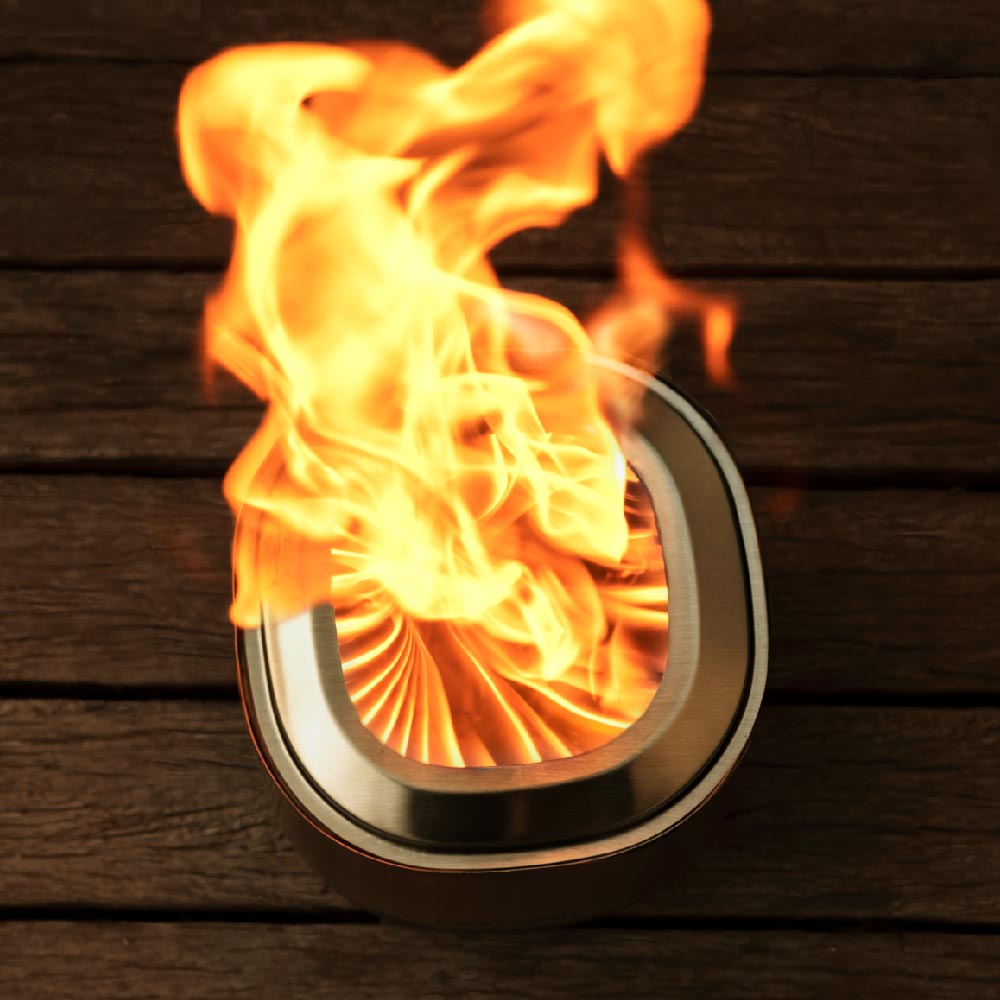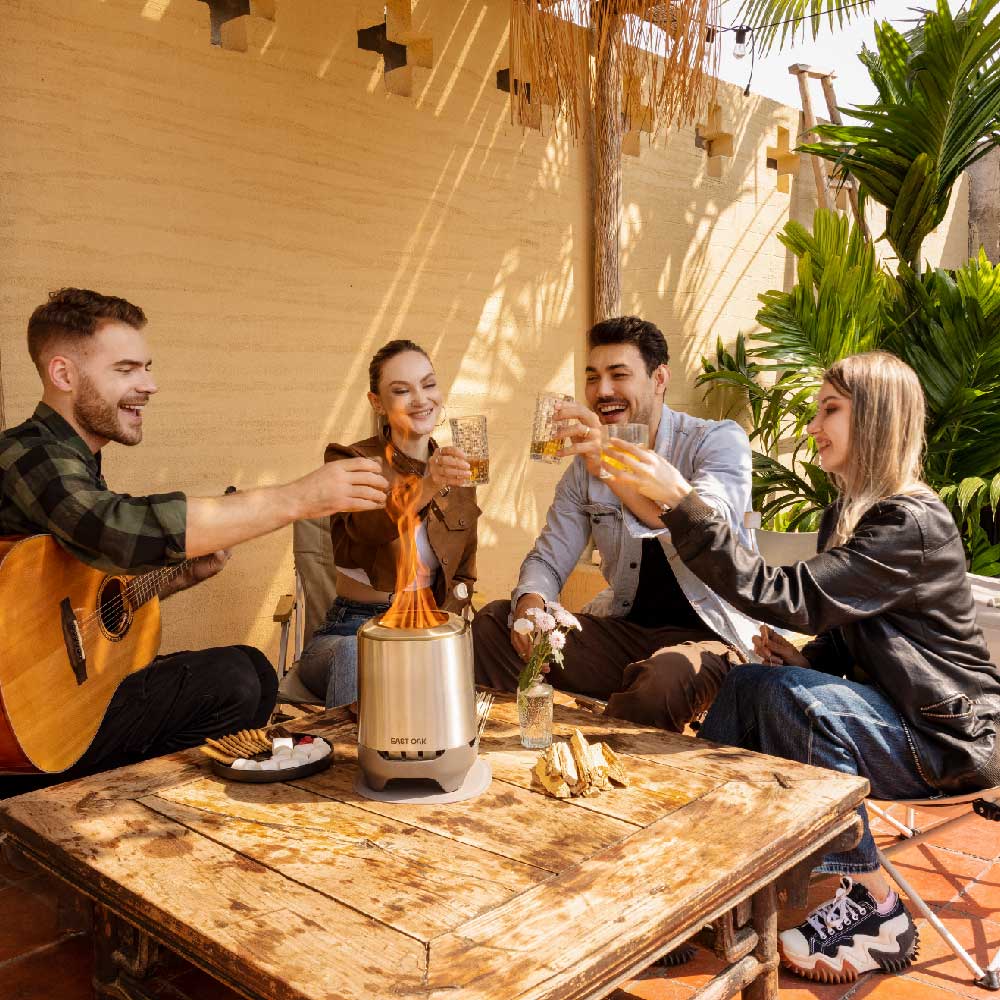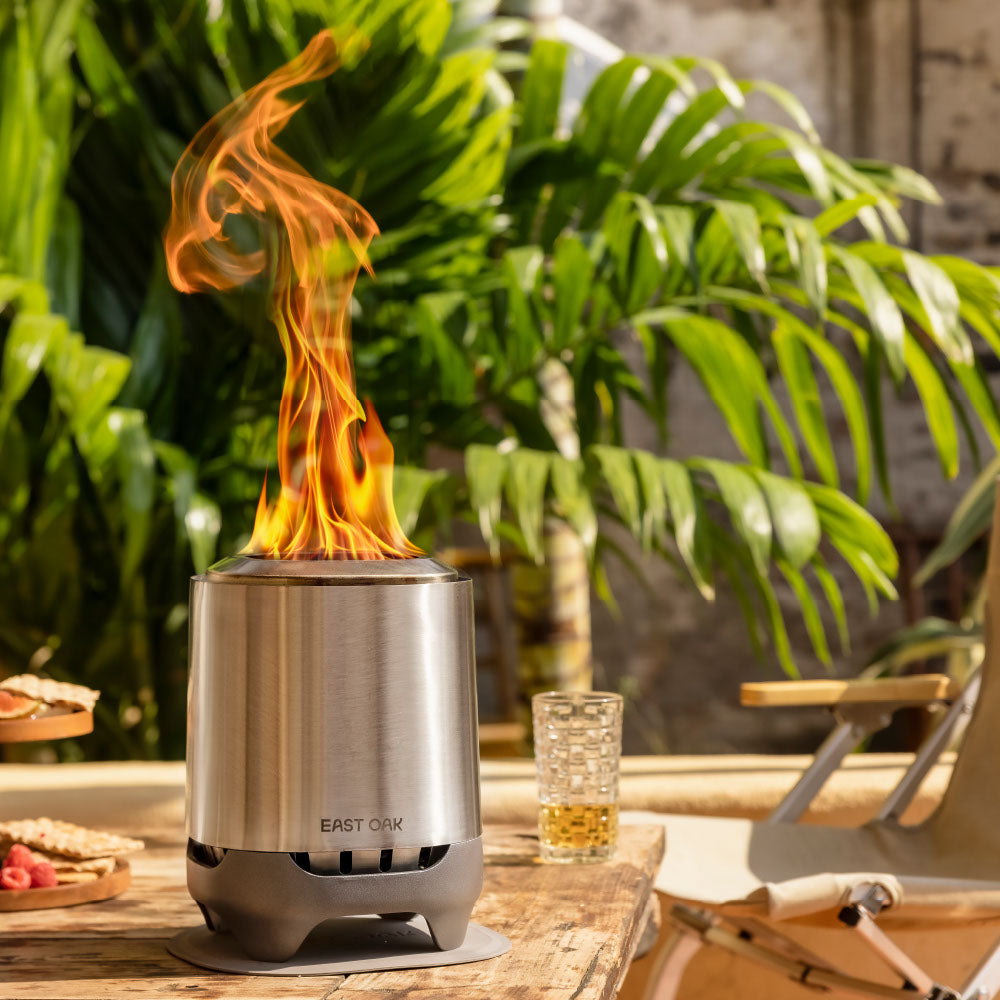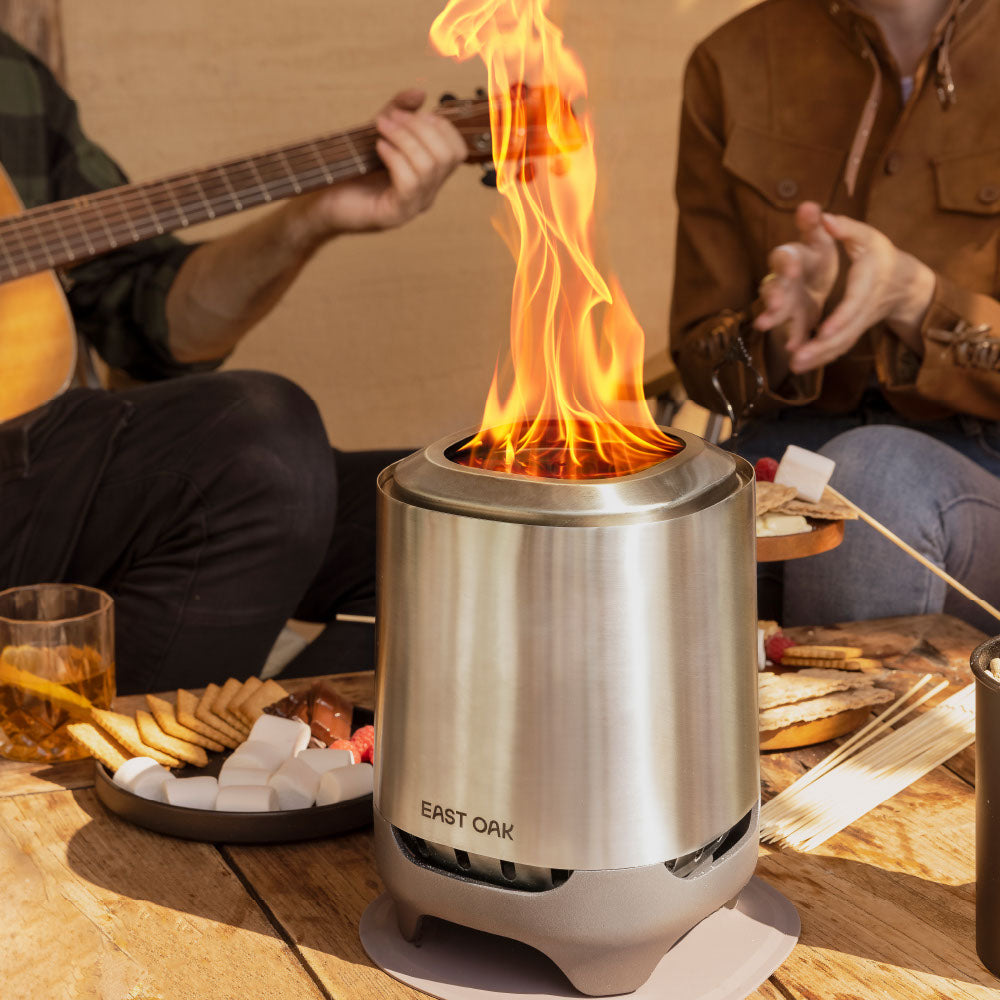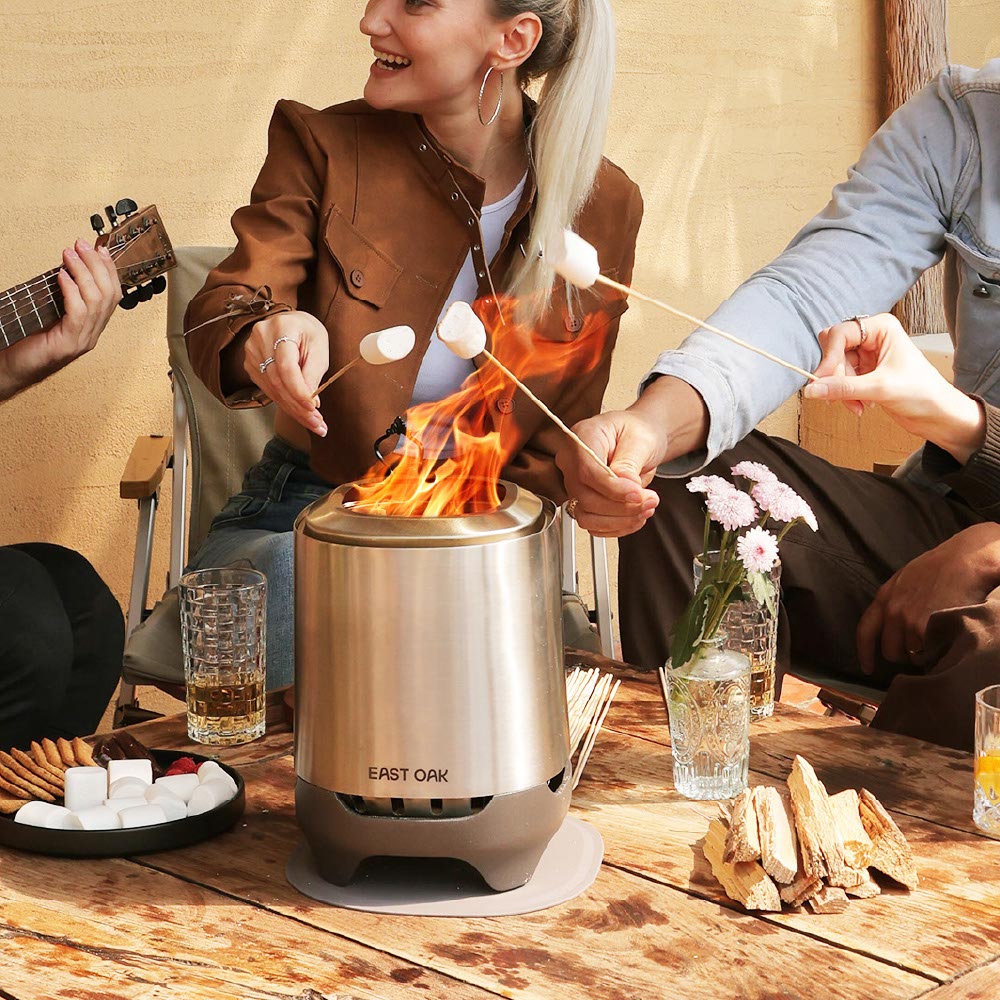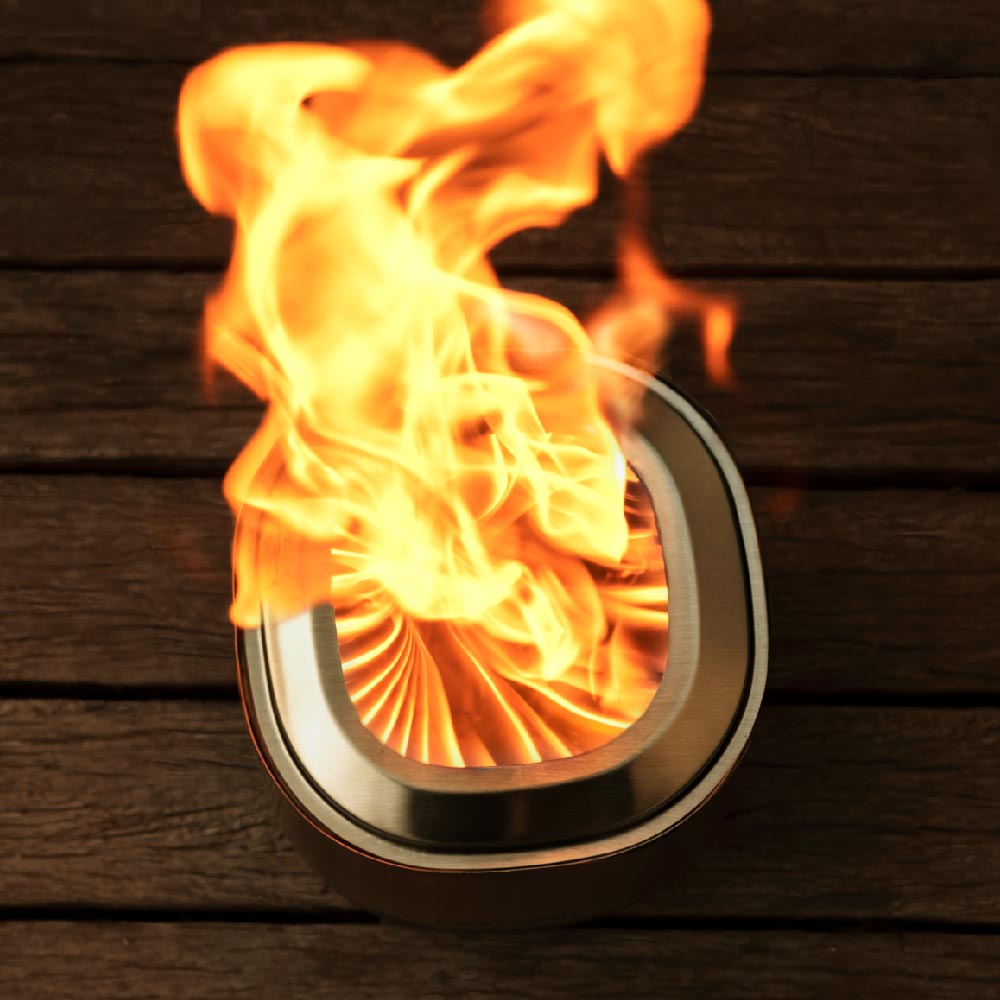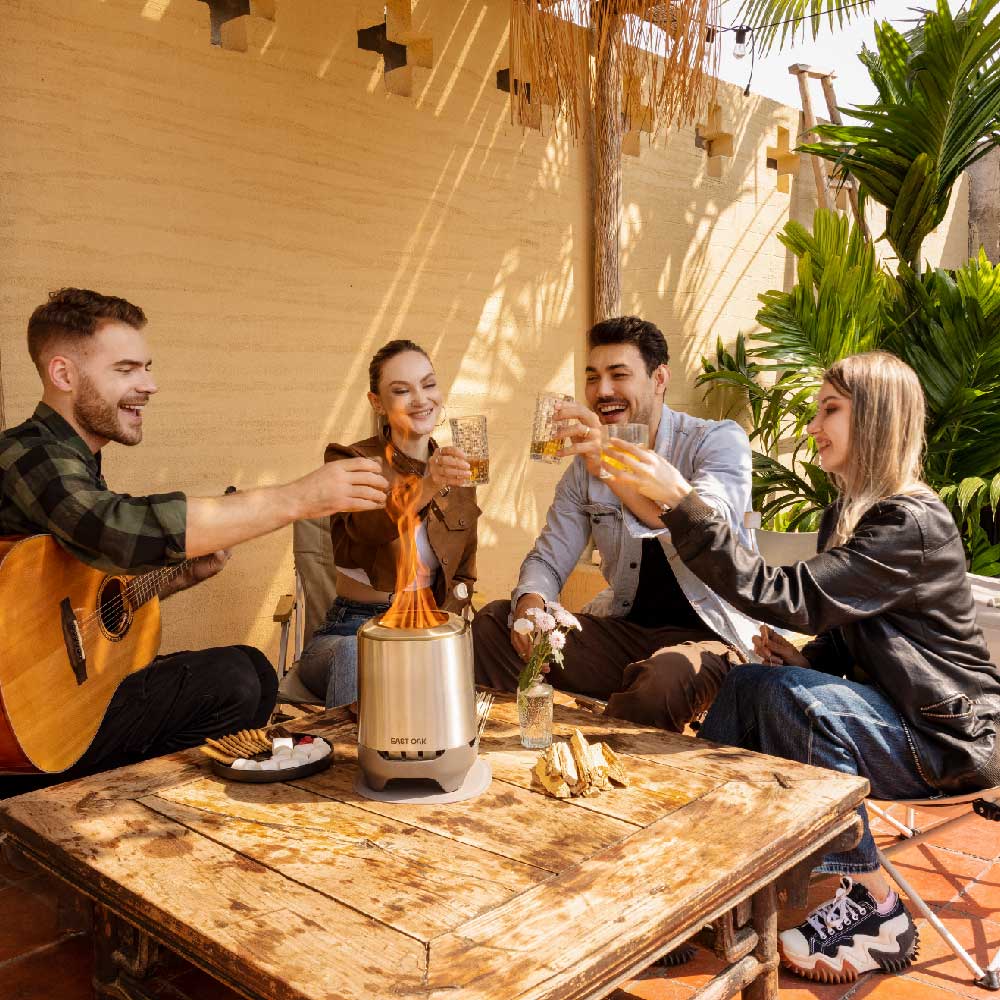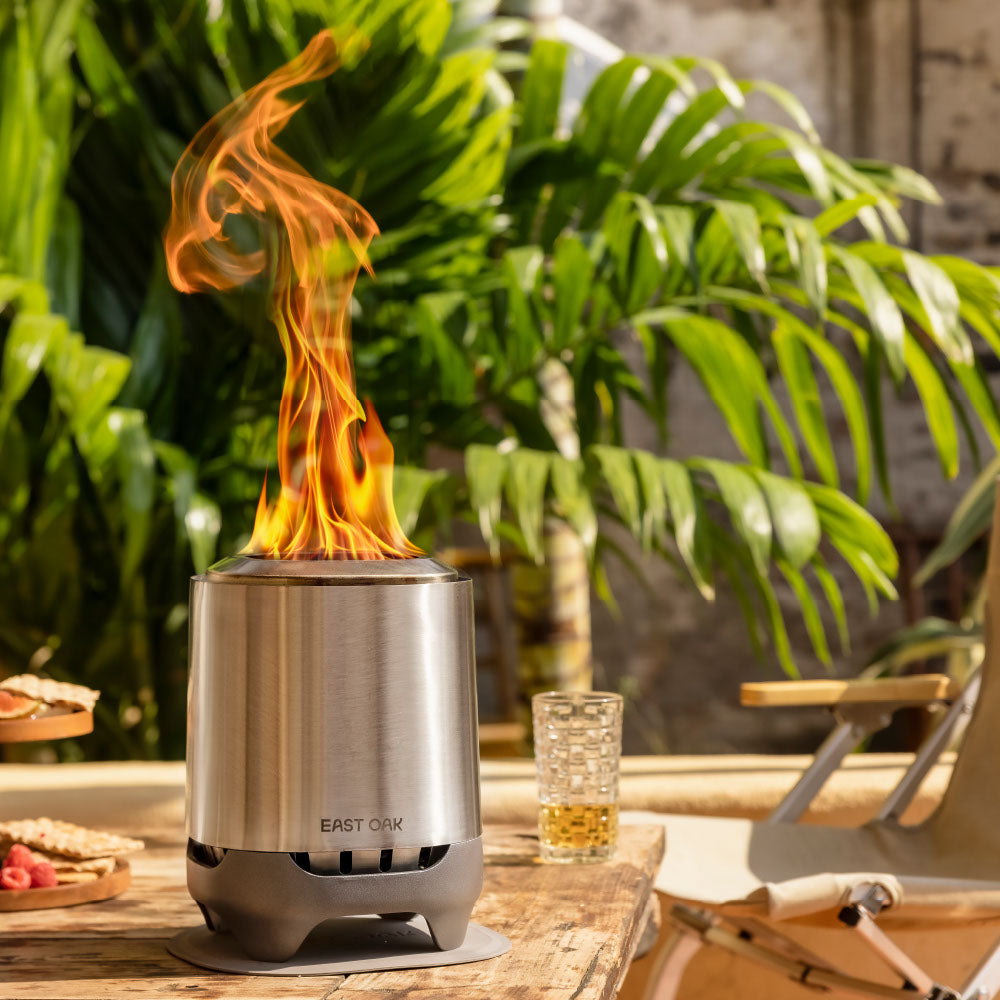 BRASA Mini Tabletop Fire Pit
Assembly & Care
It is recommended to store the East Oak Brasa tabletop fire pit in a cool and dry place after each use. Additionally, it is advisable to cover it to minimize the risk of oxidation or rust when the tabletop fire pit is not in use.

Tips:
Please always use the fire pit together with its accompanying stand and silicone insulation pad.
Do not light or relight the tabletop fire pit using gasoline, lighter fluid, or any other flammable liquids.
Please do not extinguish fire with water, as it may cause damage to the tabletop fire pit and users.
Please do not attempt to touch or move it while in use or before it has completely cooled down.
How to Get Various Flames
Daisy Bloom: Generally, you will observe the daisy bloom at the beginning of the burning process, whether the Central Air Column is installed or not. The fire would be only coming out of the air holes on the fire pit inner wall. Daisy bloom is present when tertiary burn has not occurred.
Flamenco Bloom: When you have the central air column installed, give it some time to heat up and for triple combustion to appear. You will witness fire coming out of both the fire pit inner wall and the central air column, creating robust dancing flames.
Lotus Bloom: Pre-requisite: use only wood pellet. It is not guaranteed that the lotus bloom will always occur. However, when it does, it would be after the flamenco bloom, when you are close to running out of your fuel. At this stage, fire would only be ejected from the central air column.
Free Shipping on Every Order
Enjoy cost-free delivery on every single order. What you see is what you pay, as the price includes quick and free shipping.
Shipping Timeline
In-stock items ship within 2-4 business days. Products are shipped out from California. Packages are typically delivered in 2-8 business days after shipment depending on distance. Unfortunately, we cannot expedite freight deliveries.
Shipping Areas
Currently, we do not offer shipping to Alaska, Hawaii, and U.S territories. For any inquiries regarding our shipping policy, please don't hesitate to contact our support team at support@eastoak.com.
Easy Returns & Exchanges, Plus Warranty
Returning or exchanging items is a breeze. If you change your mind within 30 days of purchase and the item is in new, unused condition, you can send it back without worrying about shipping costs. Moreover, most East Oak products come with a 3-year warranty against manufacturing defects and offer lifelong customer support. Find out more in our Return Policy.