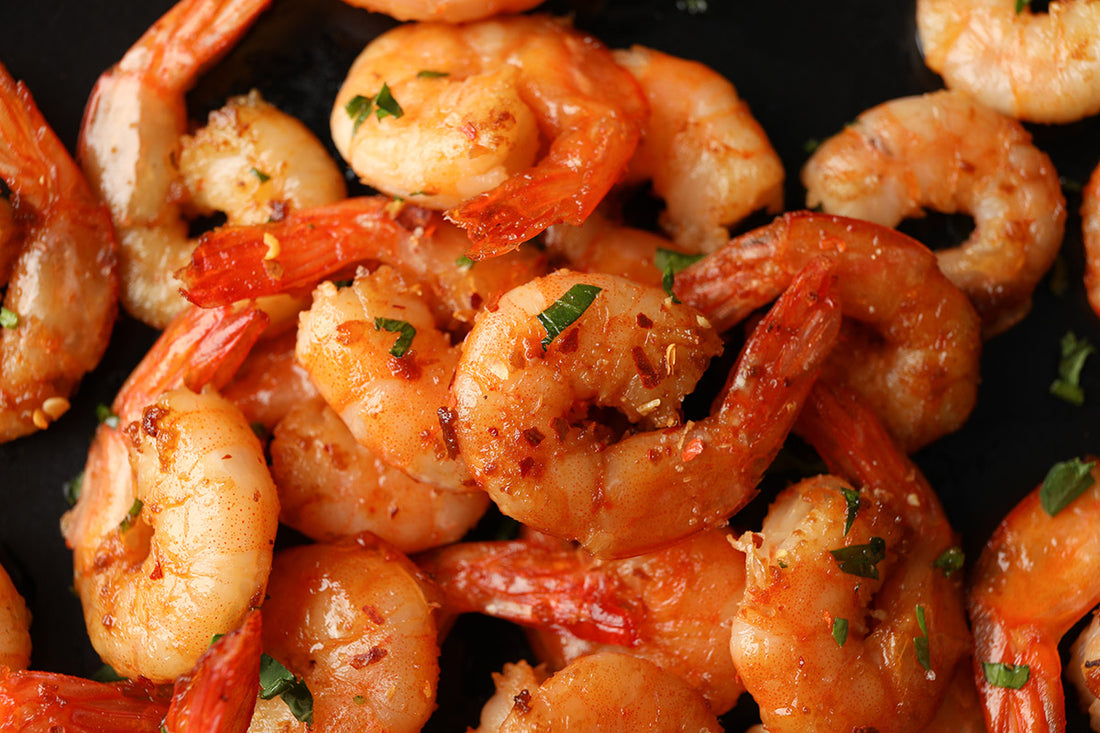 Smoked Cajun Spiced Shrimp
Learn how to smoke perfect cajun spiced shrimp in your smoker.
PREP TIME 

20 minutes

COOK TIME

30 minutes

TOTAL TIME

50 minutes

Ingredients
2 lbs large or jumbo shrimp, cleaned
1/4 cup sea salt
3 TBS paprika
3 TBS cracked black pepper
2 TBS garlic powder
2 TBS onion powder
2 TBS dried thyme
2 tsps cayenne pepper (adjust to your liking)
Olive oil or butter
Juice of one lemon
Chopped fresh parsley
Instructions
If using frozen shrimp, thaw them. Peel and devein if needed, then pat dry.
Combine dry ingredients in a jar with a lid. Shake well.
Grease a foil pan with butter or olive oil. Place shrimp in the pan and coat with the dry rub. Reserve extra rub for later. Toss shrimp to coat both sides.
Prep smoker with wood chips and water. Preheat to 225°F - 250°F with top vent open.
Drizzle half the lemon juice over shrimp and smoke for 15 minutes. Stir and smoke another 15 minutes until shrimp turns opaque pink.
Remove, drizzle remaining lemon juice, sprinkle parsley, and serve with grits and salad on a platter.
Nutrition Information:
YIELD: 6 SERVING SIZE: 1
Amount Per Serving:
CALORIES: 260 TOTAL FAT: 8g SATURATED FAT: 3g TRANS FAT: 0g UNSATURATED FAT: 4g CHOLESTEROL: 324mg SODIUM: 6171mg CARBOHYDRATES: 12g FIBER: 3g
SUGAR: 1g PROTEIN: 36g