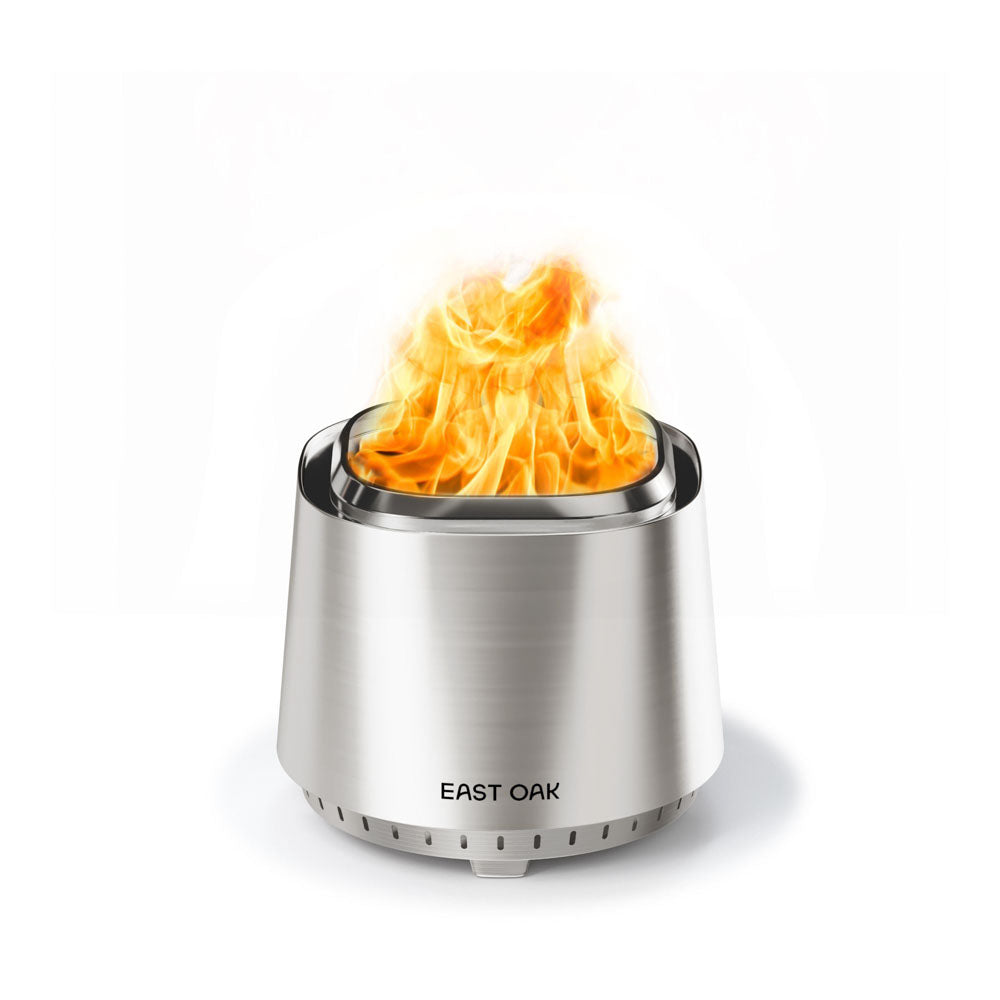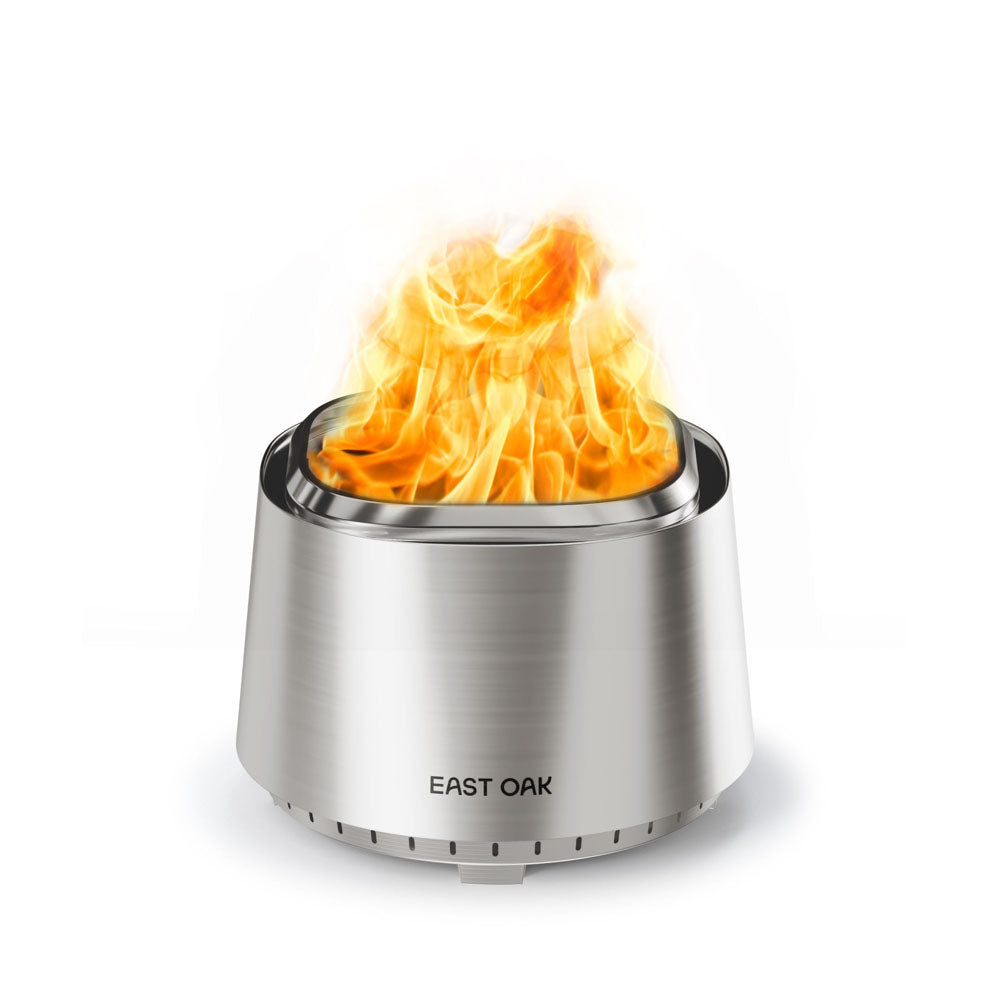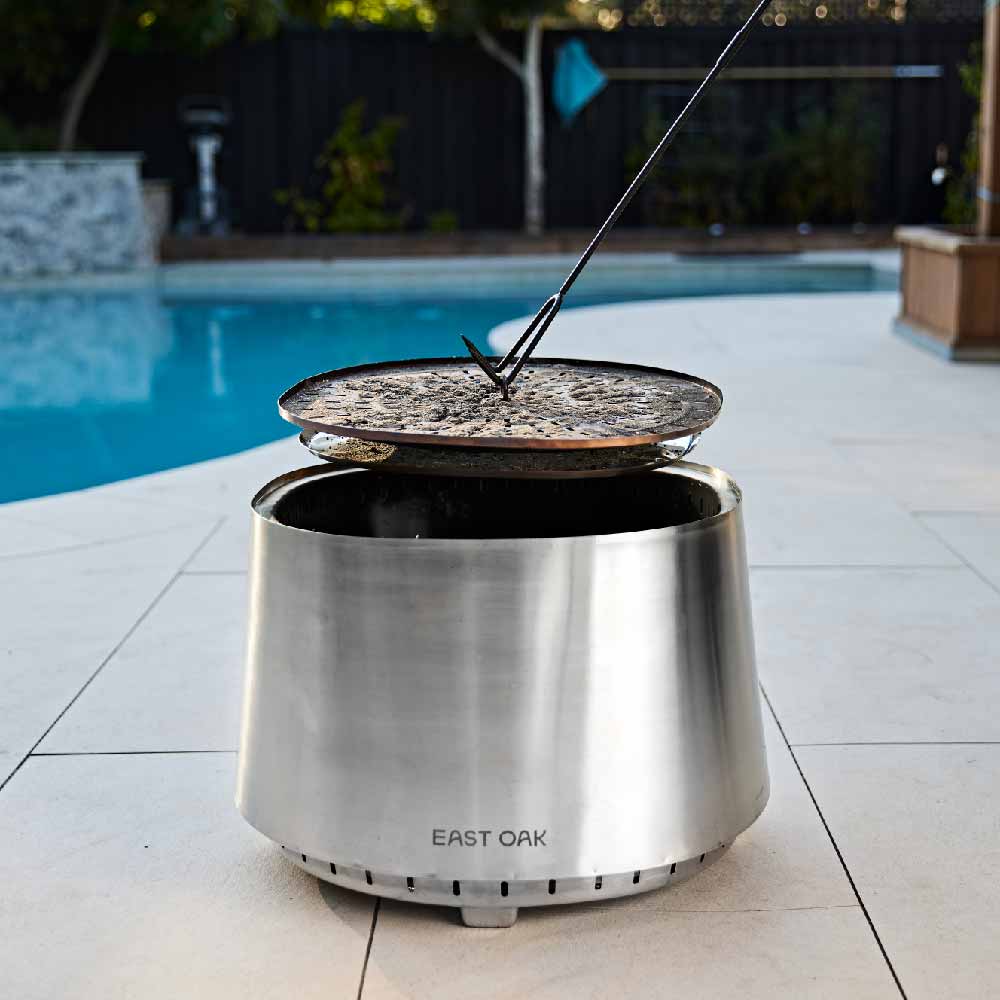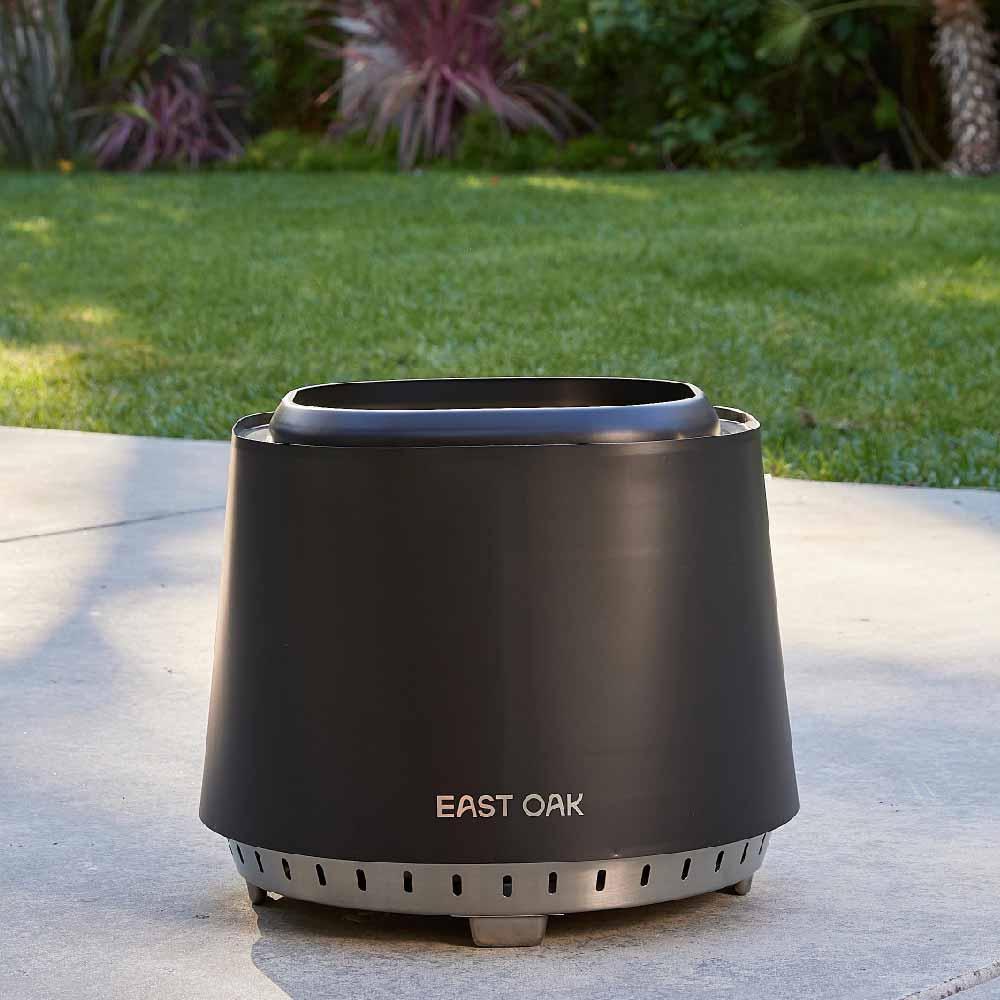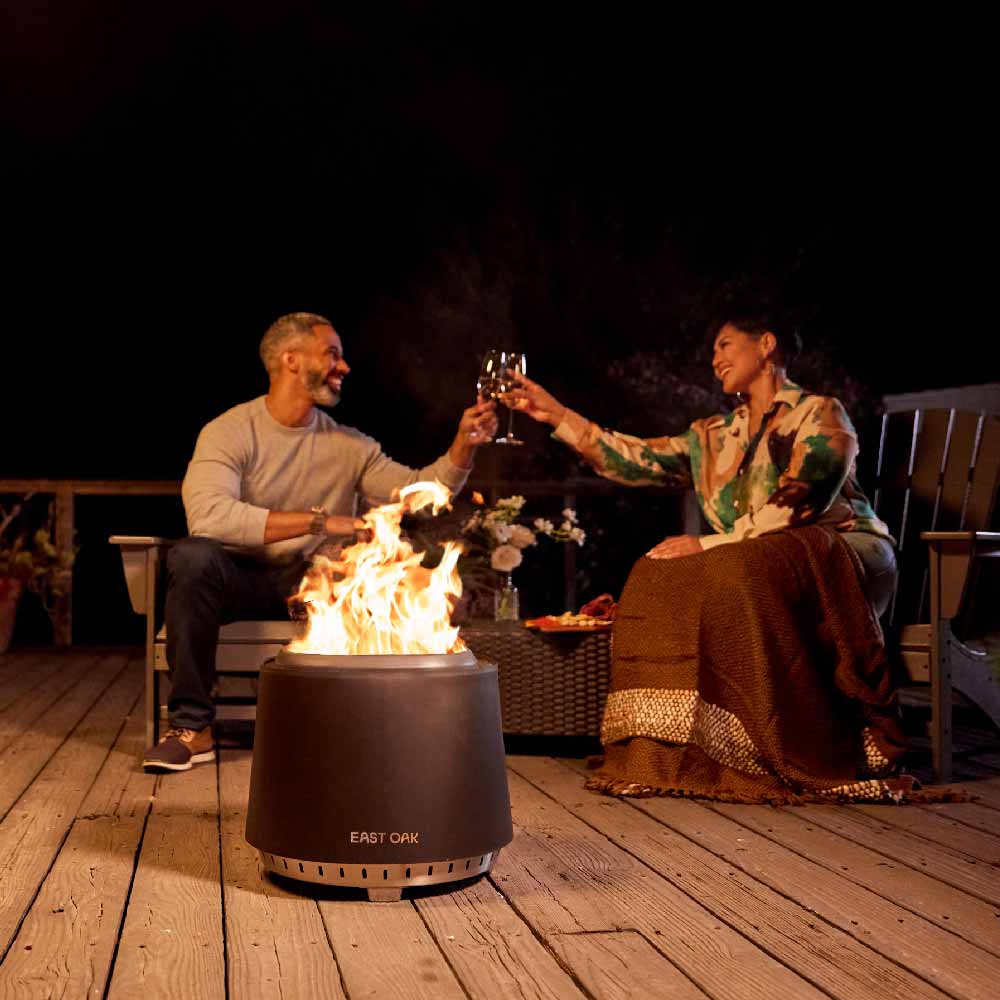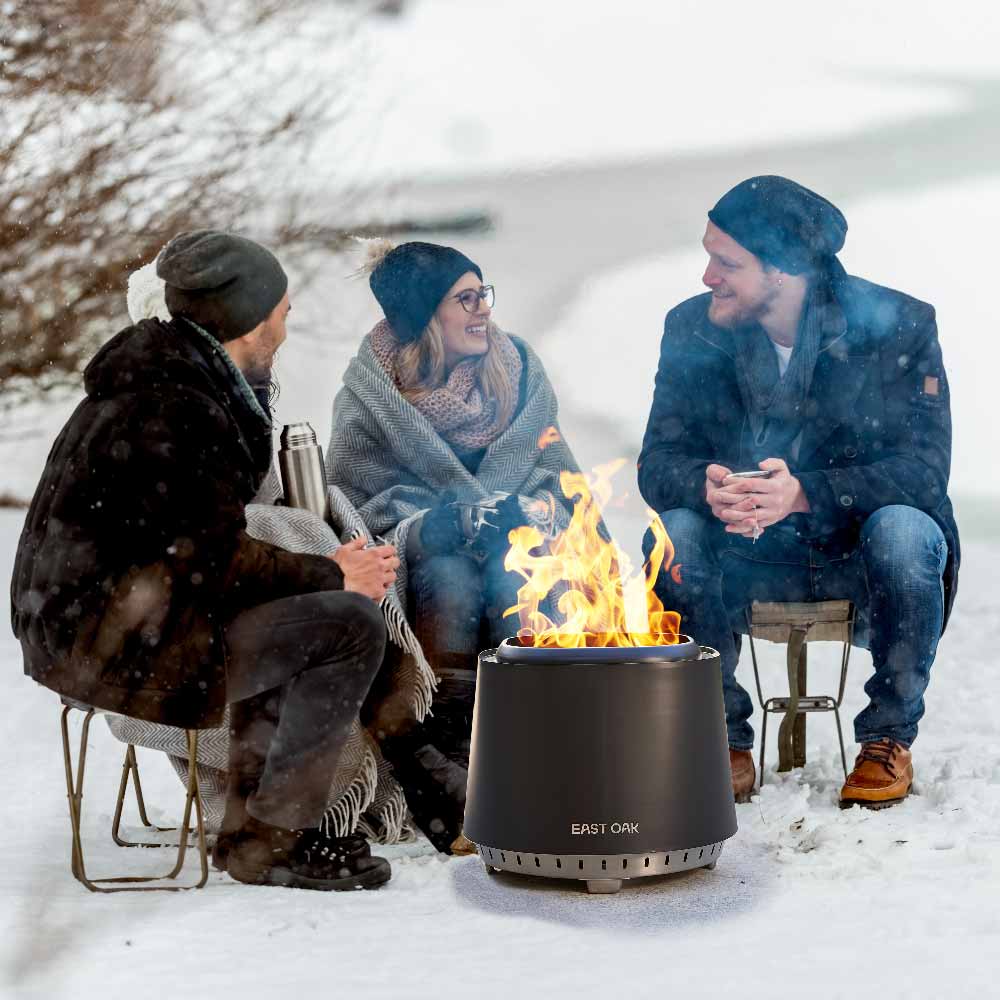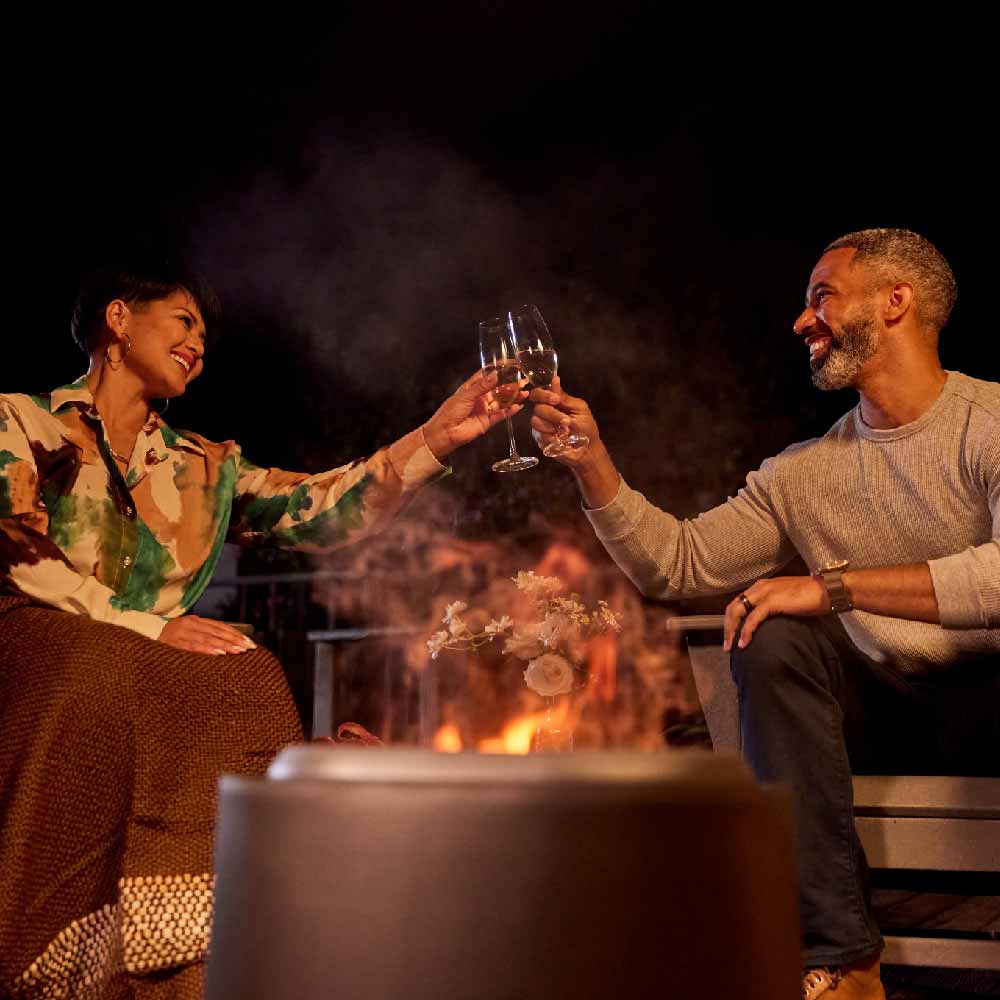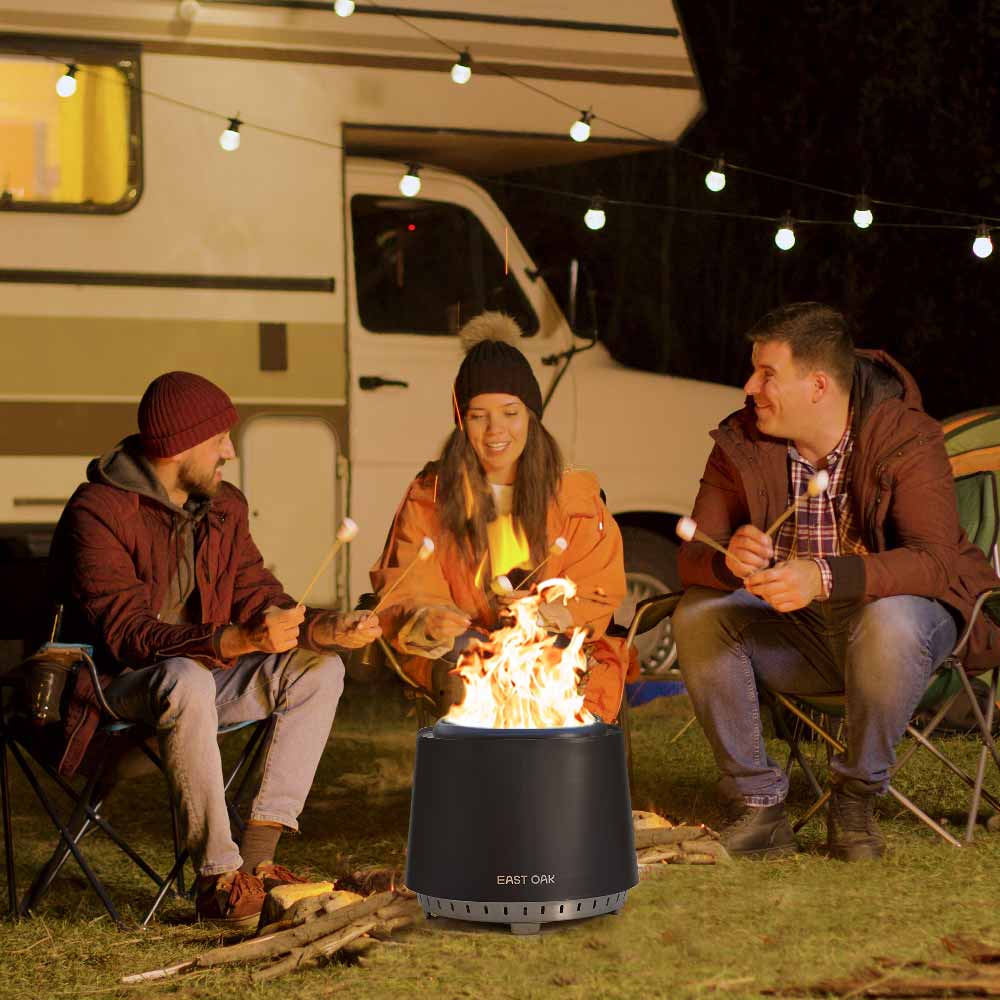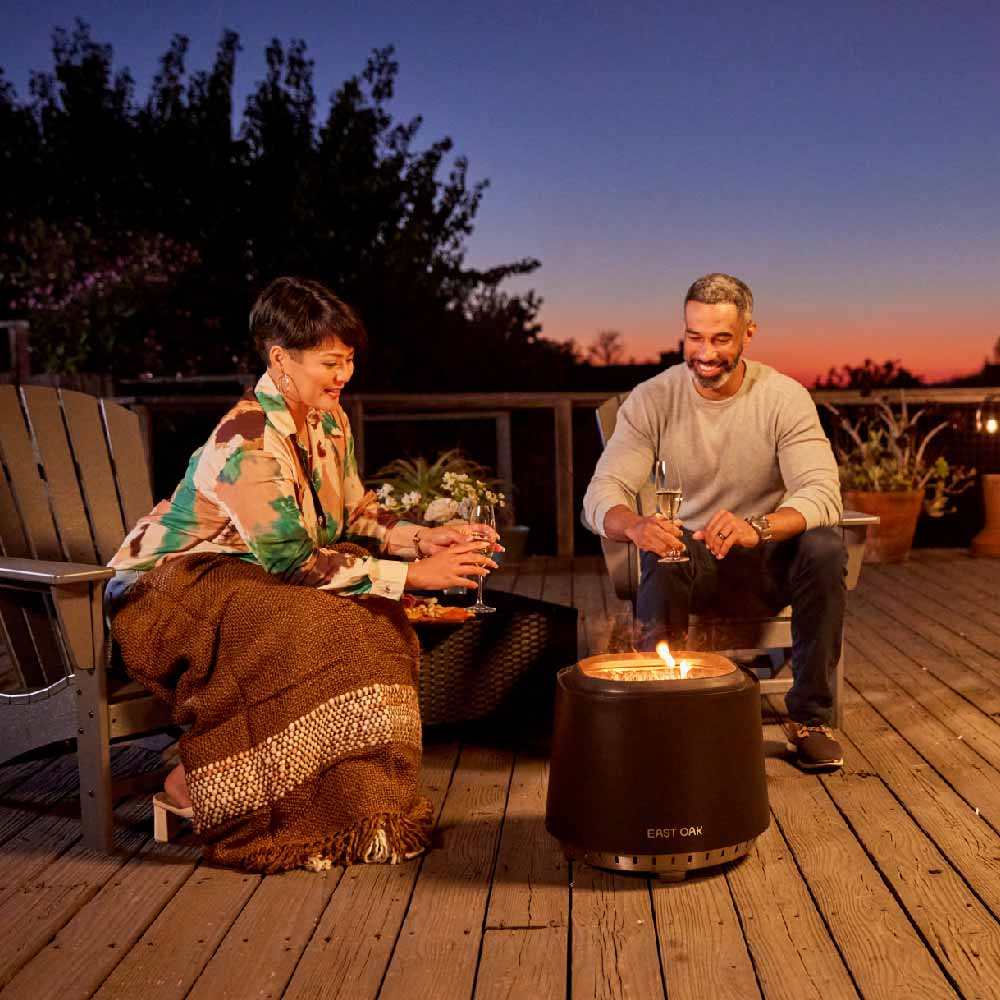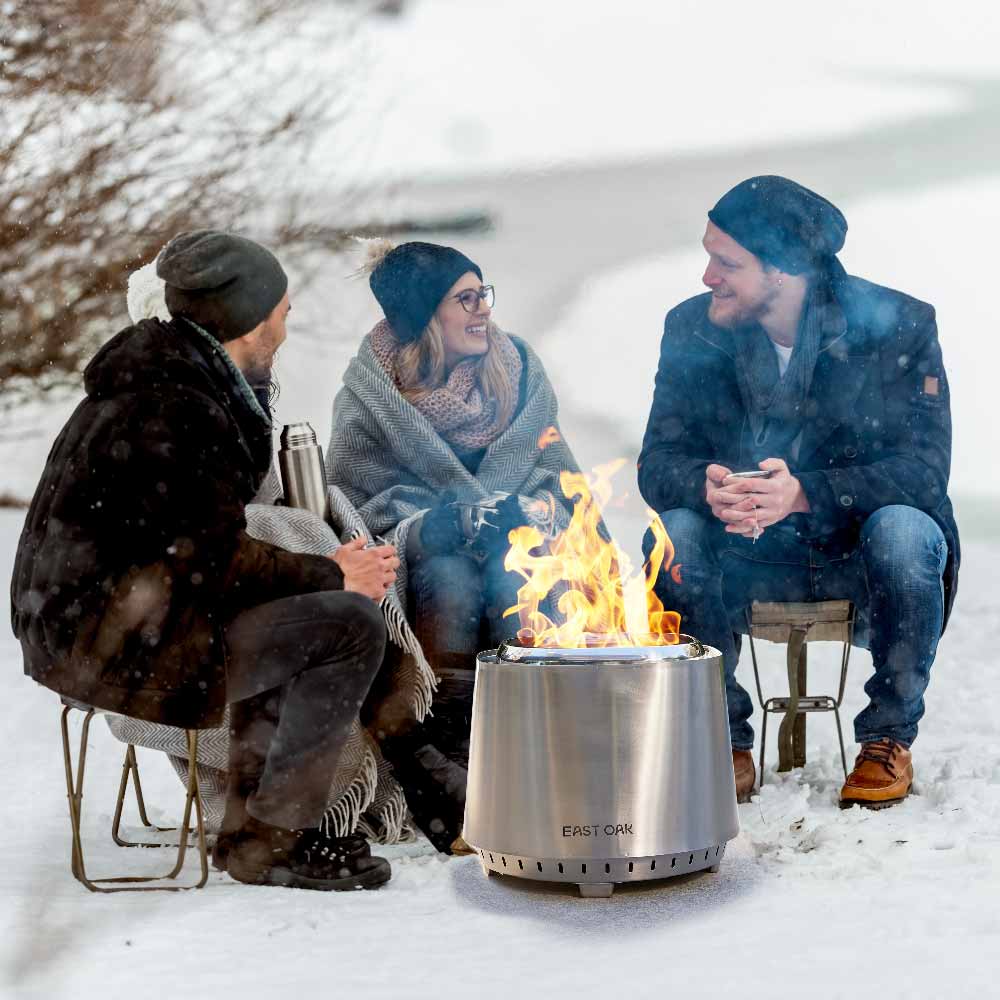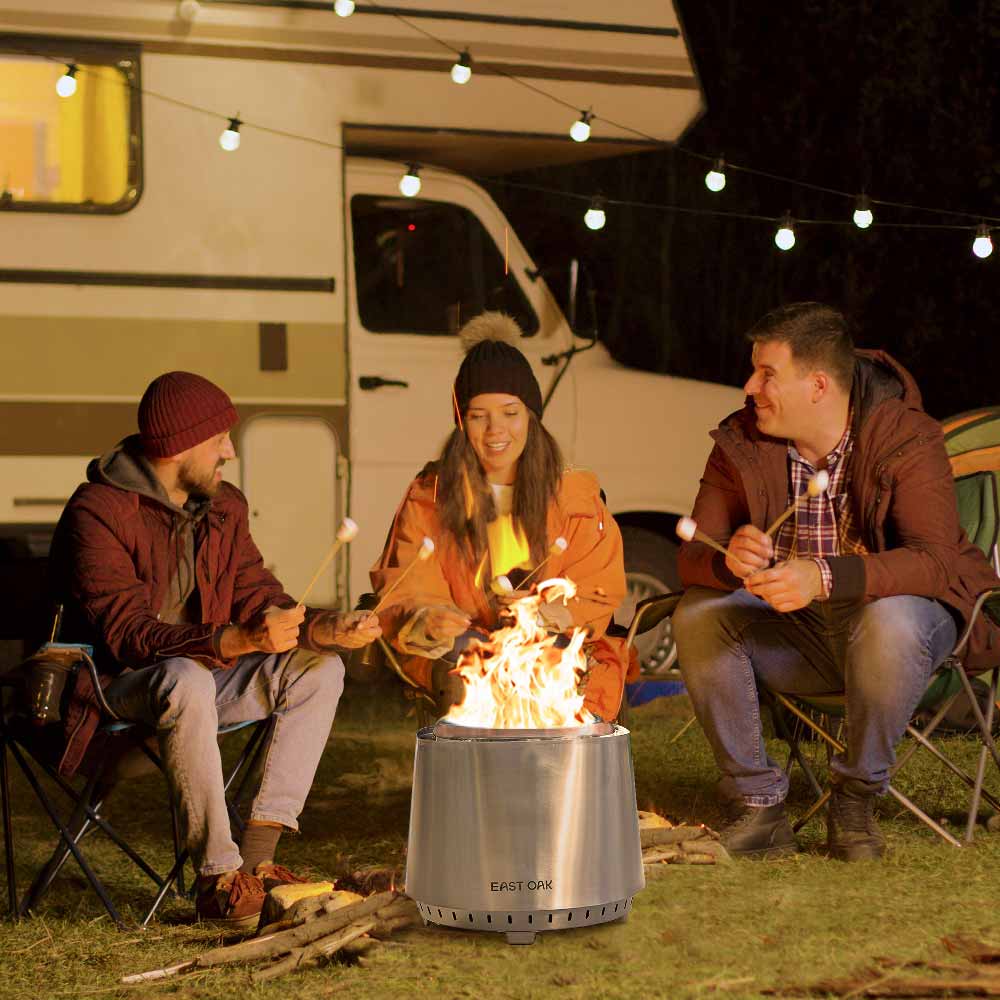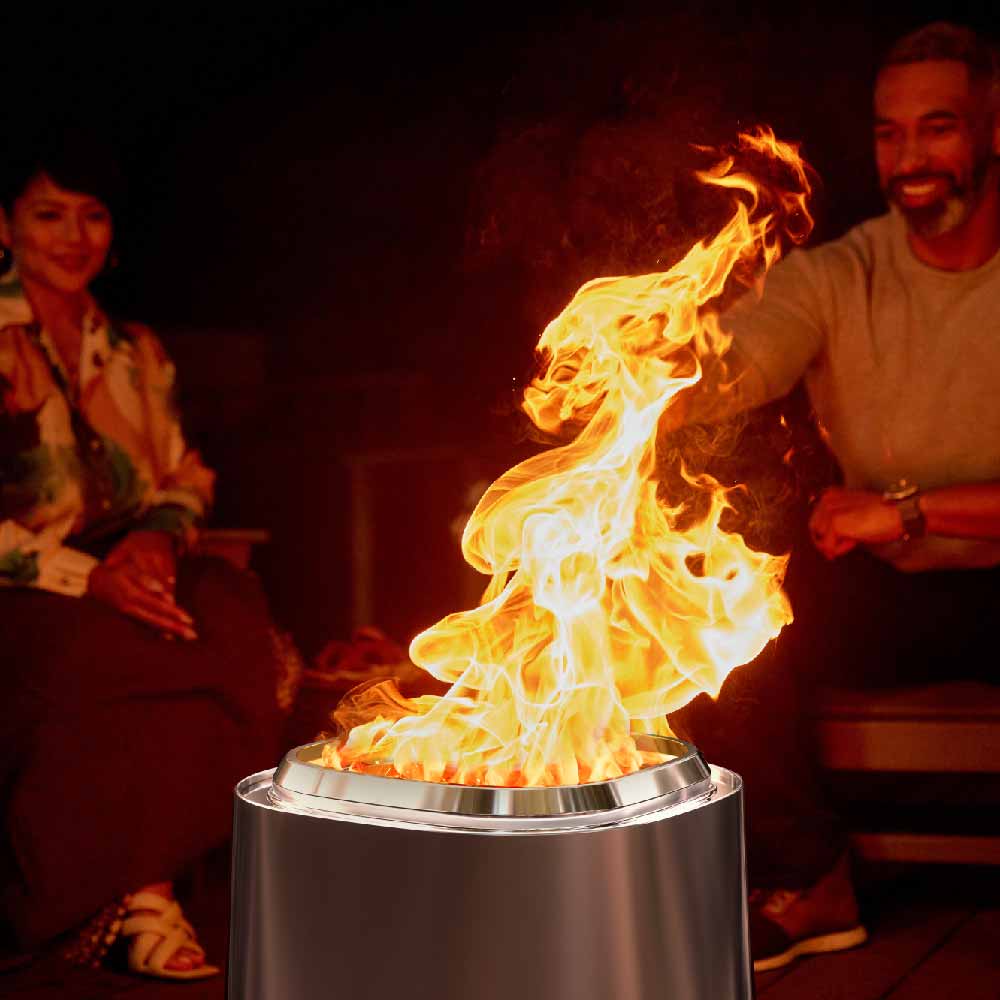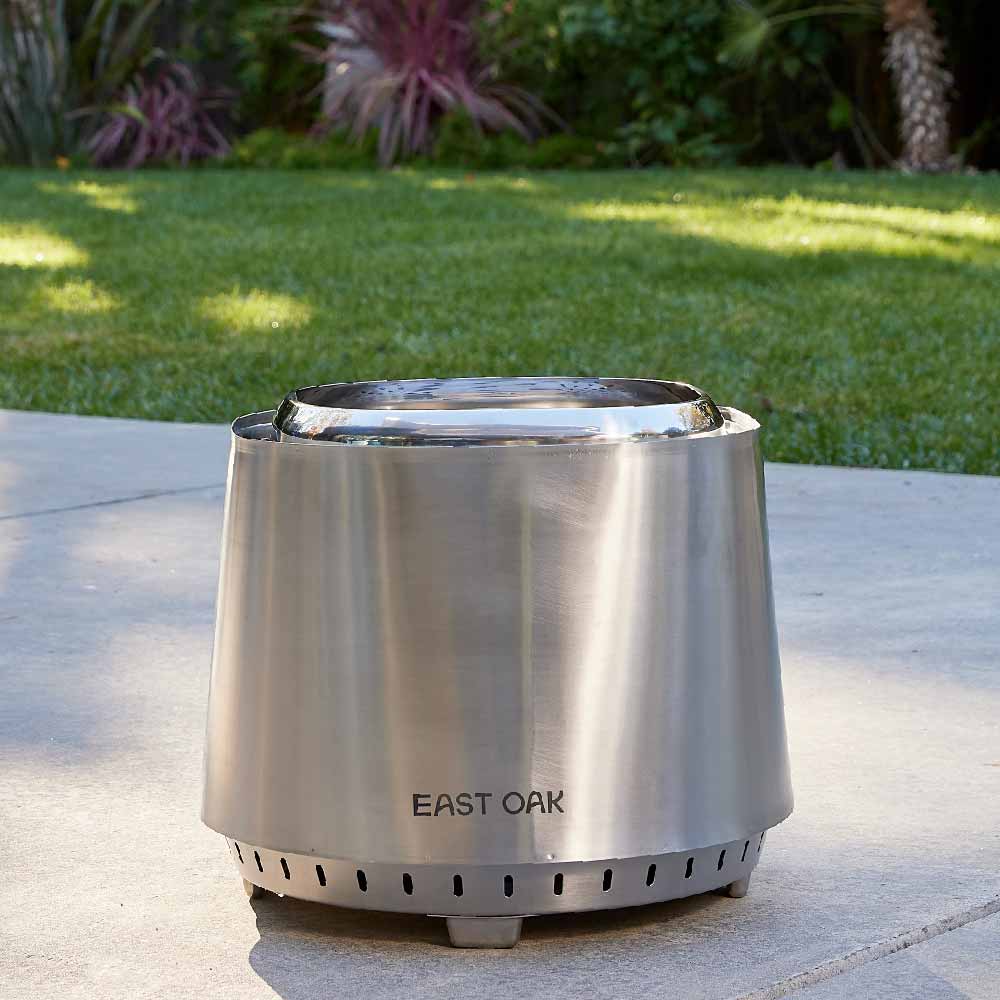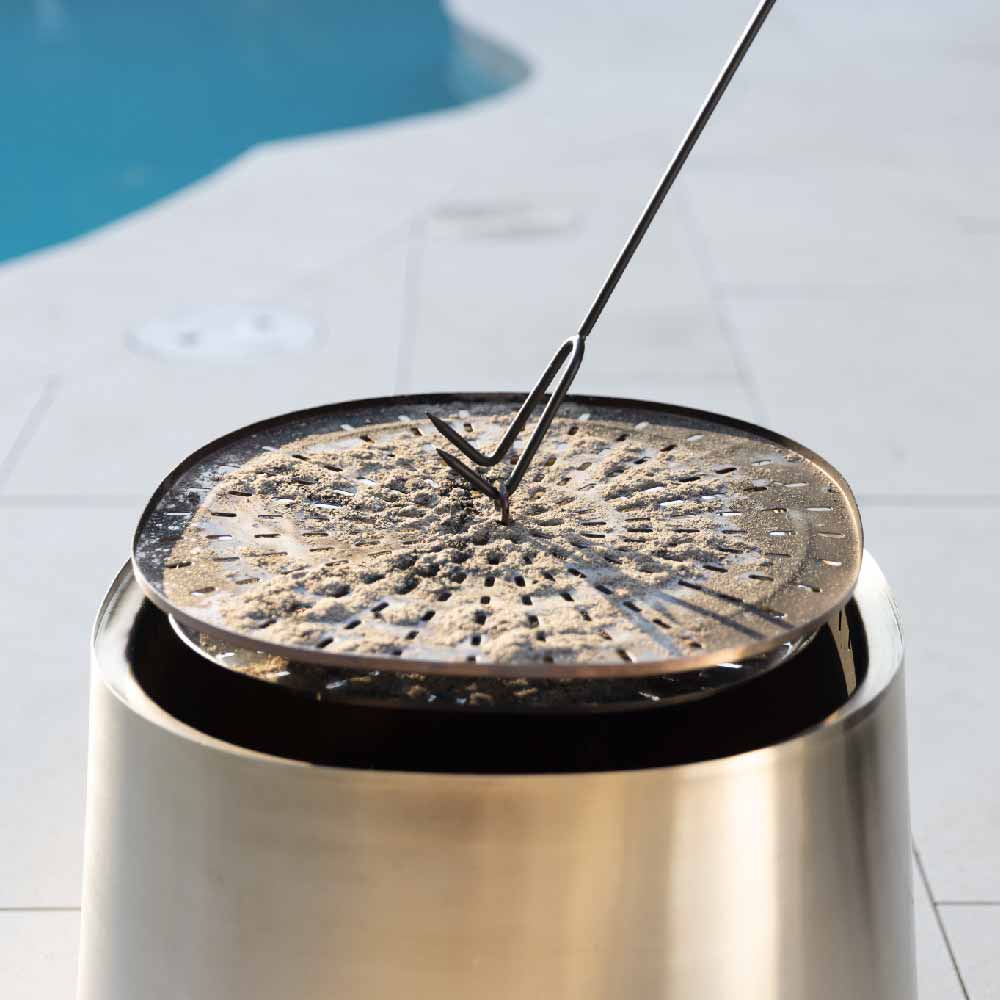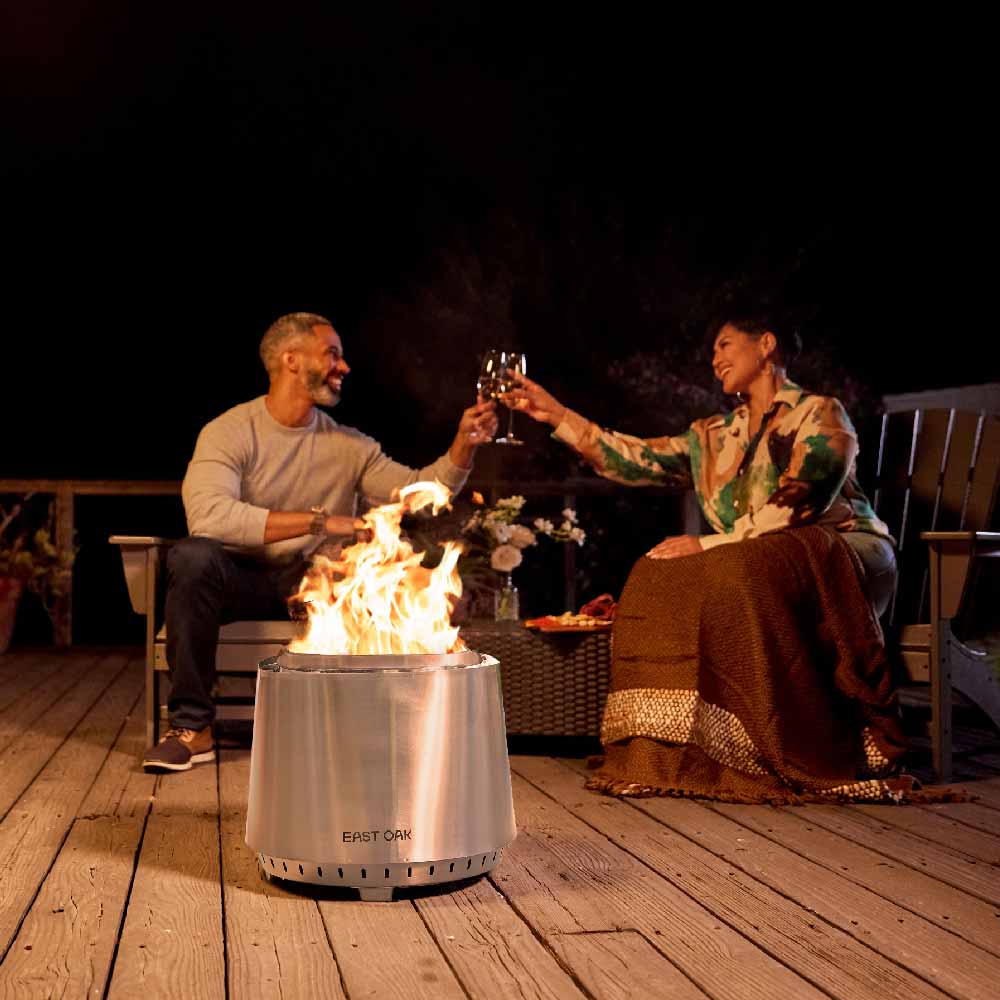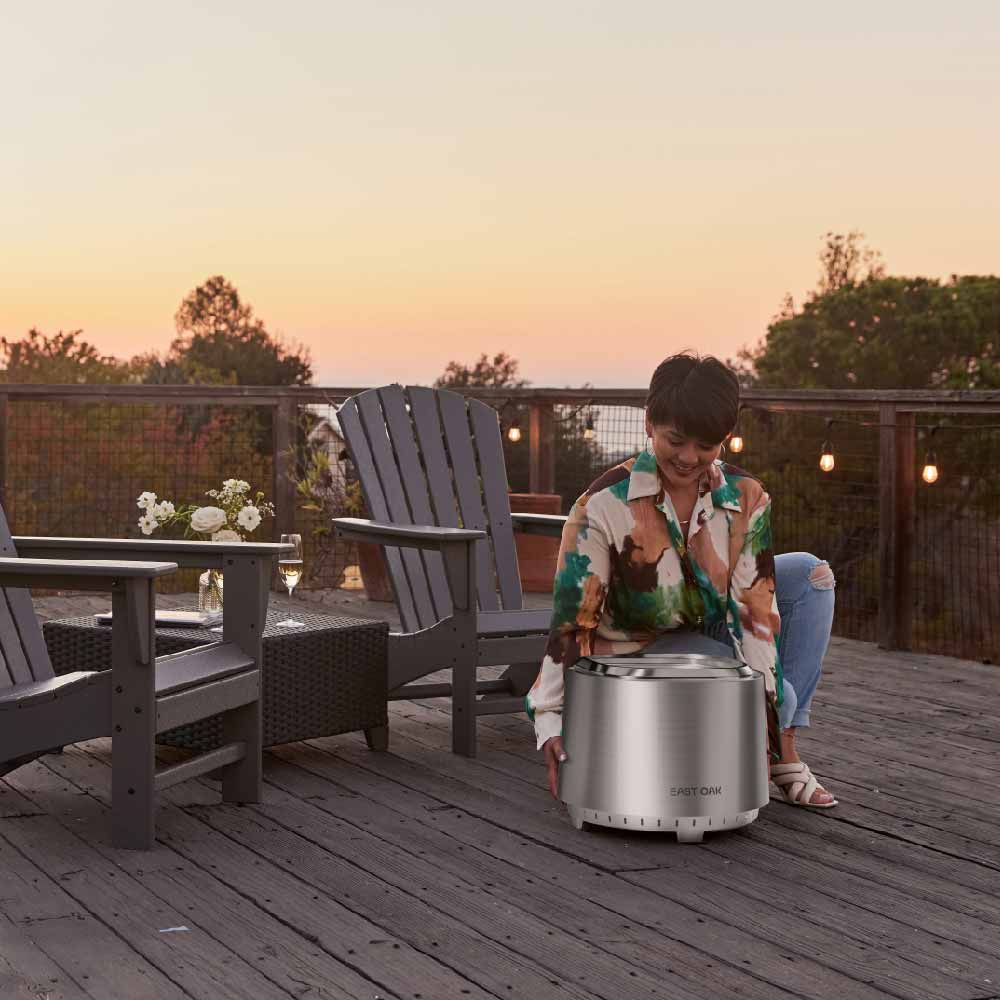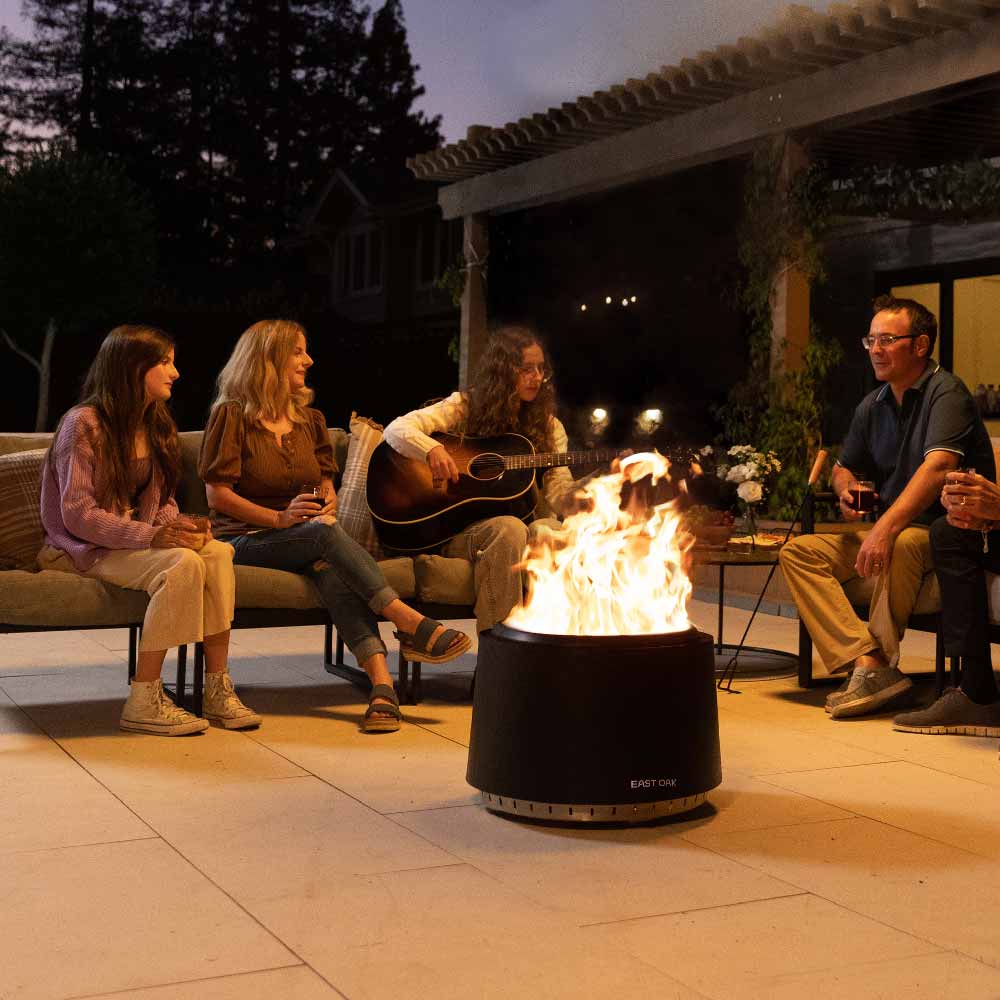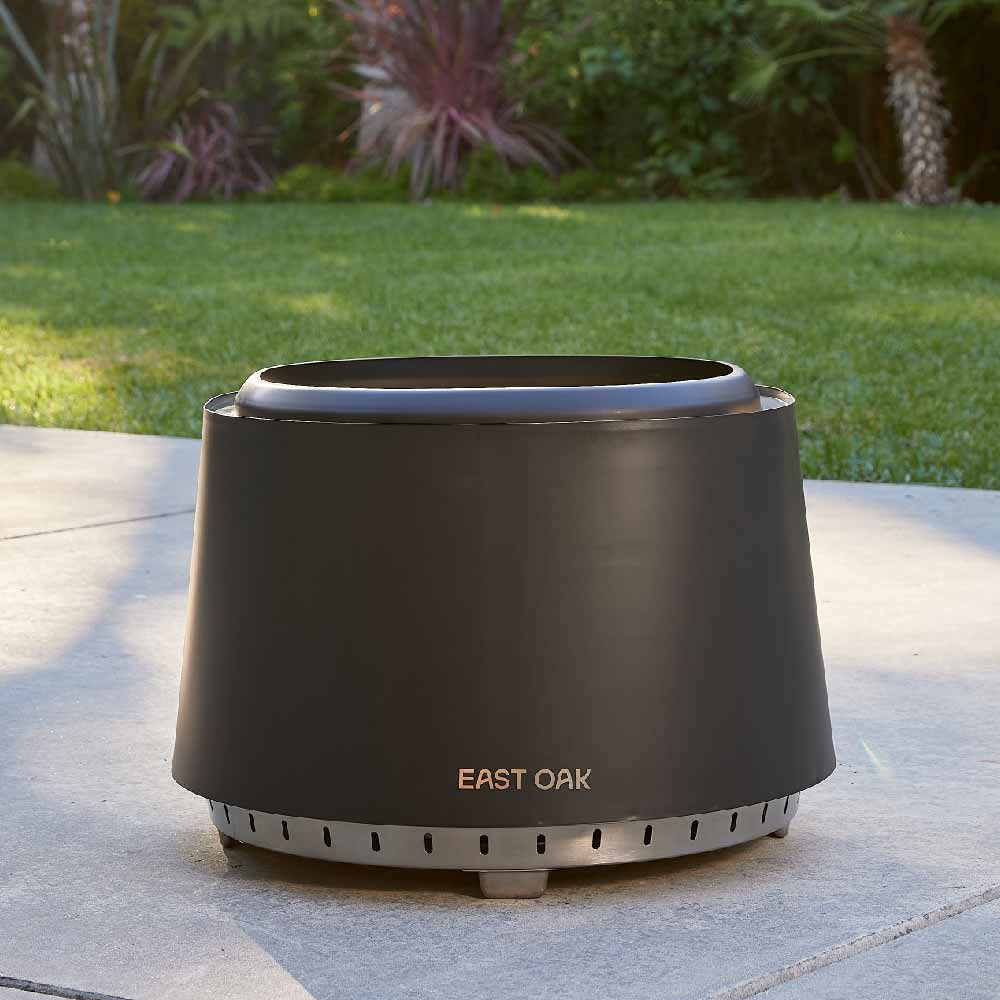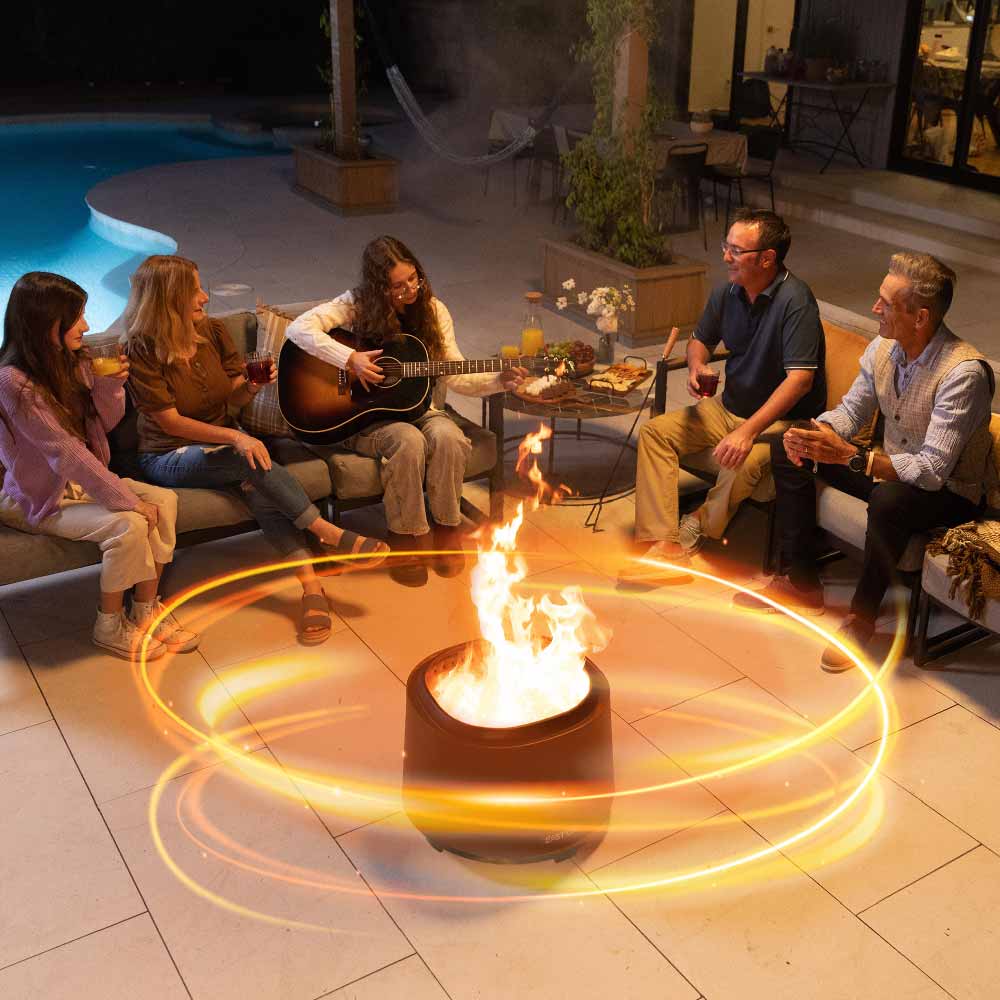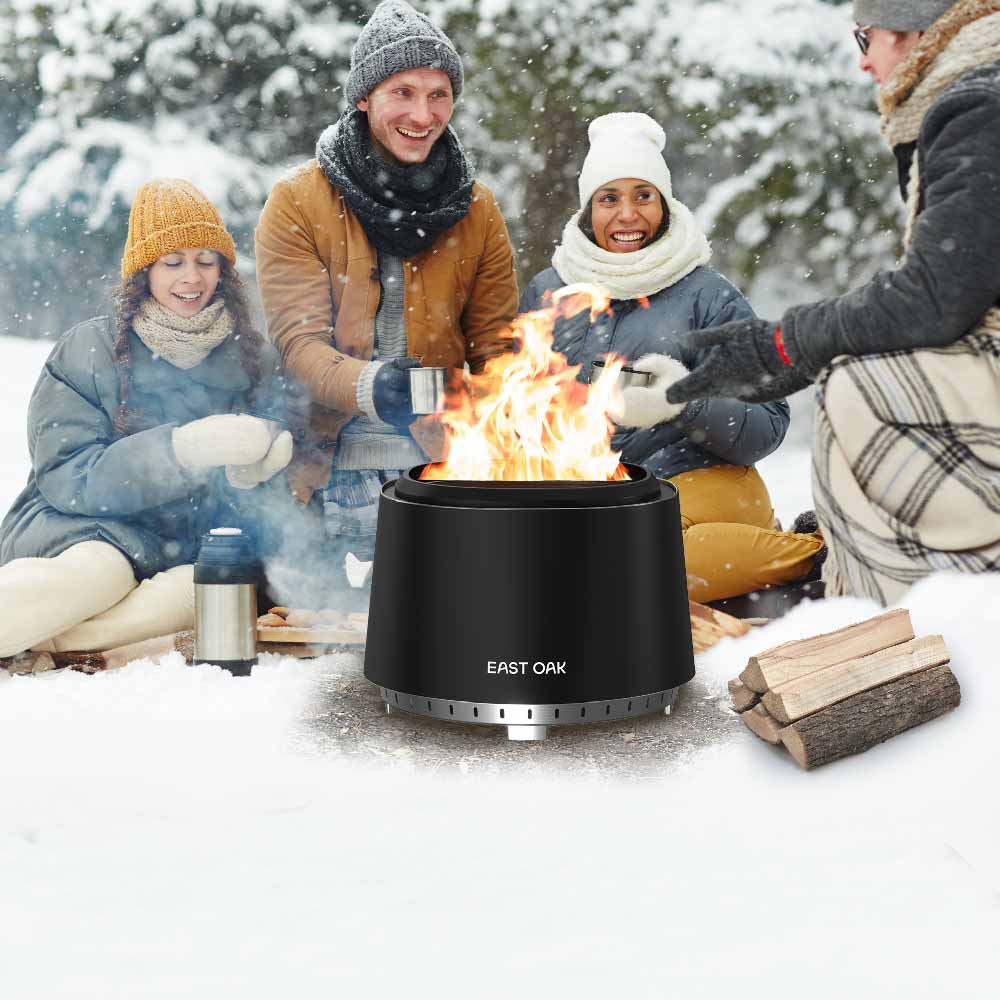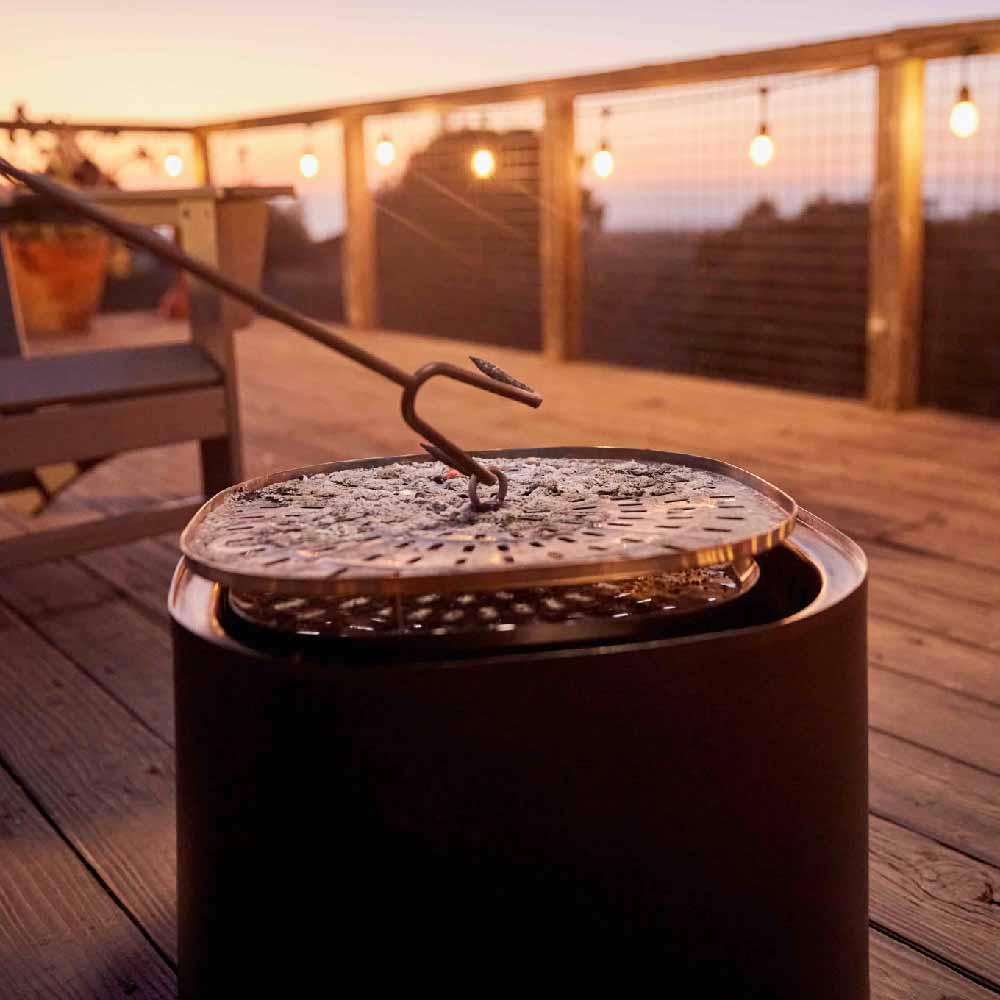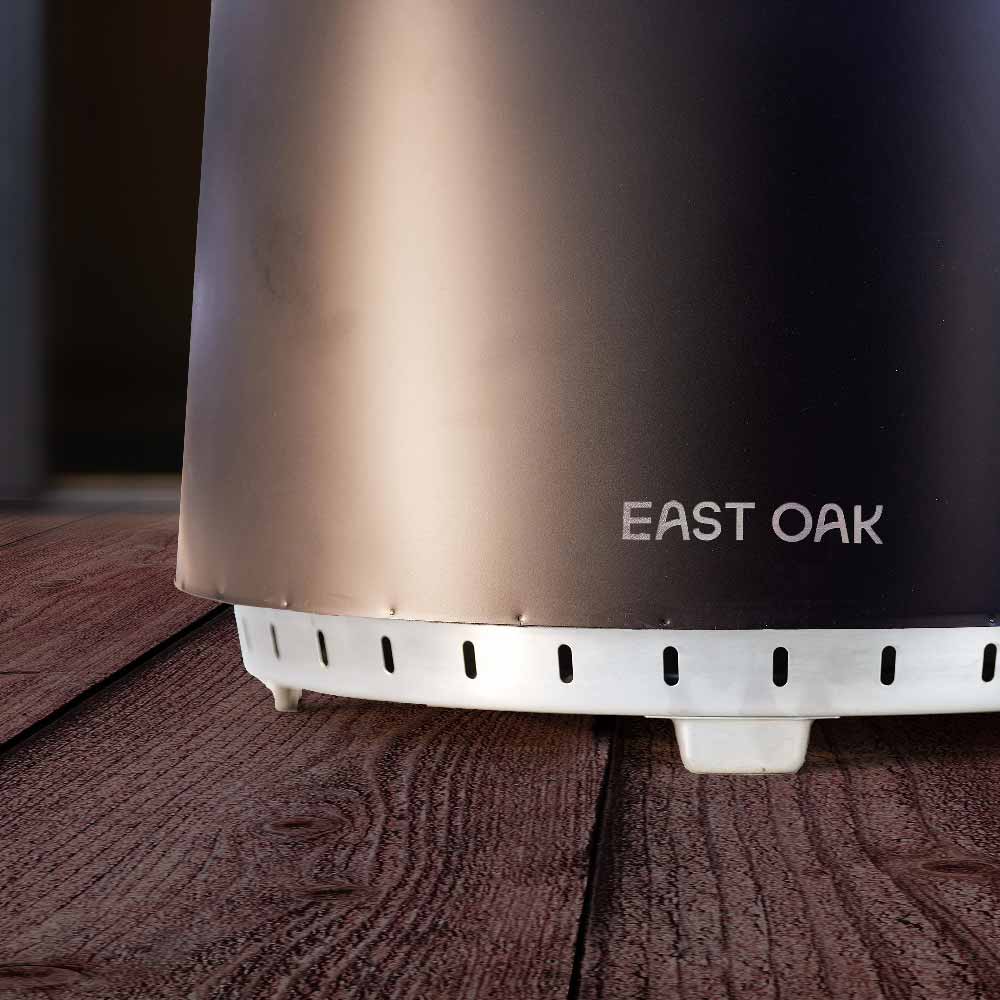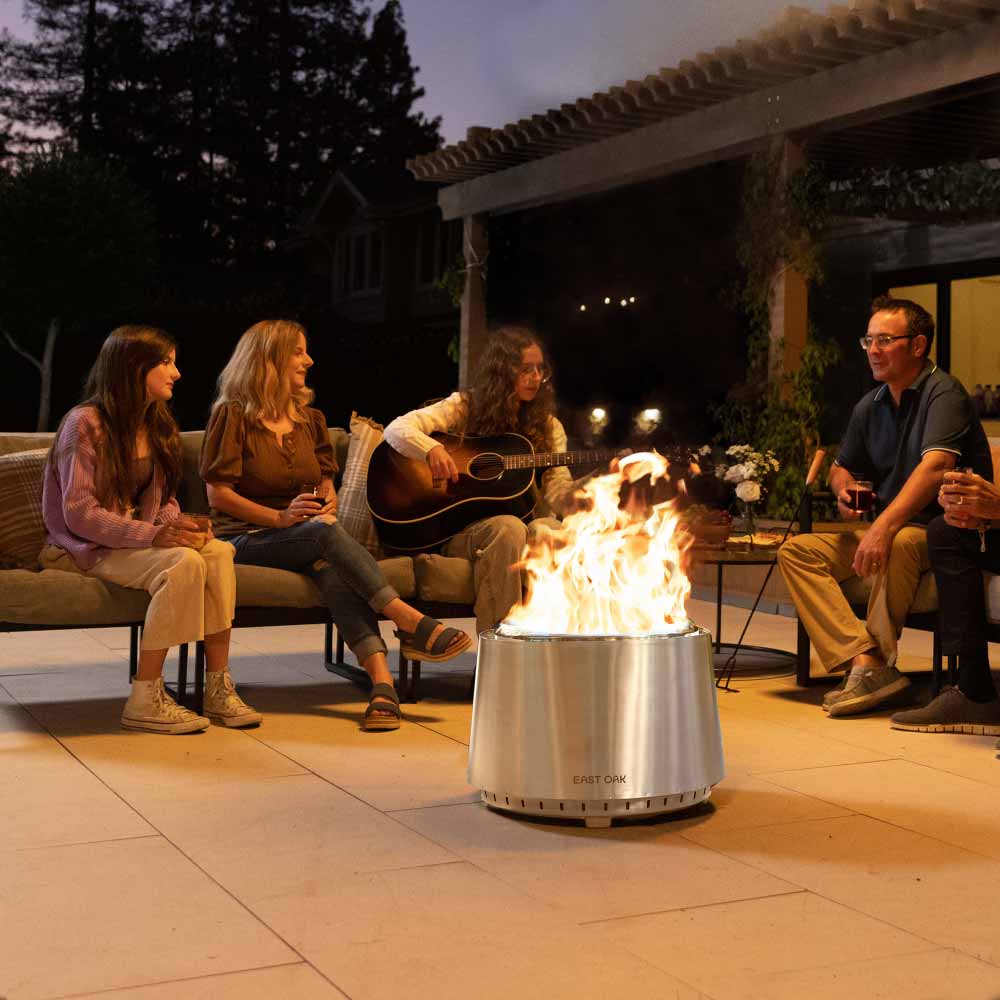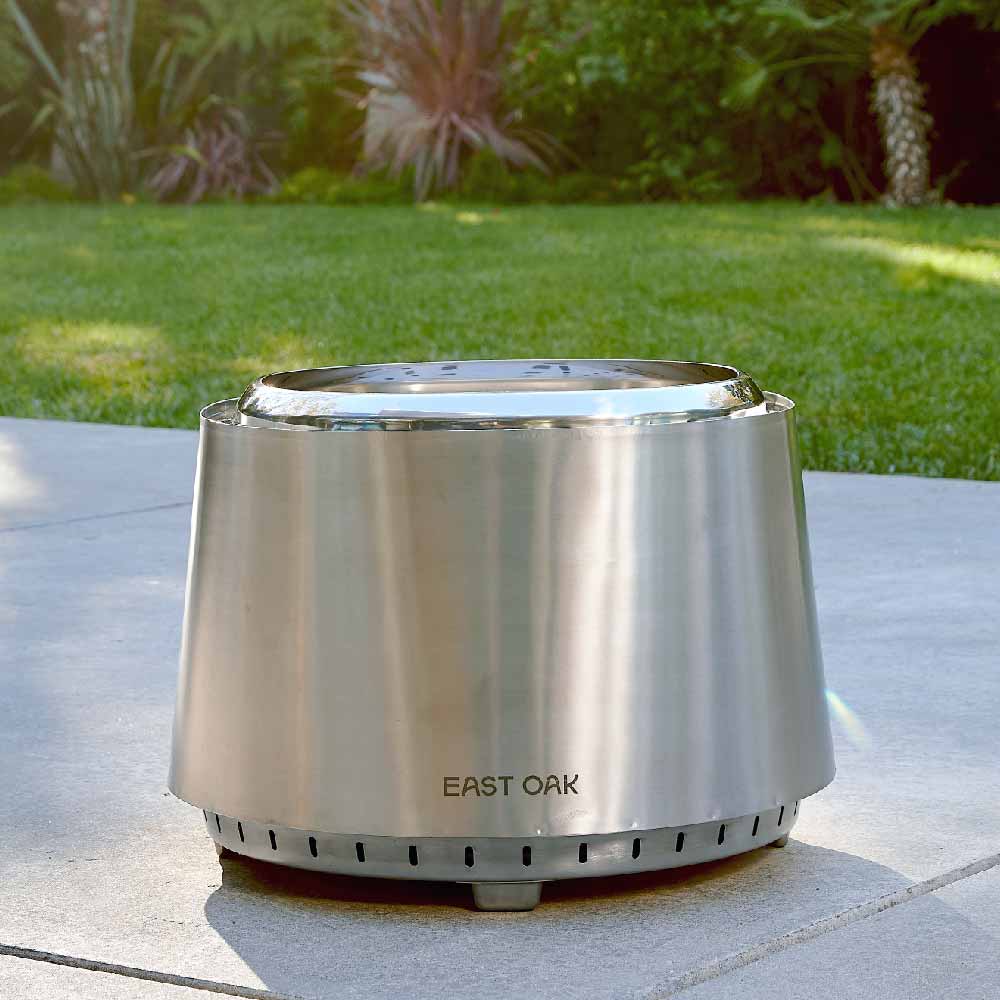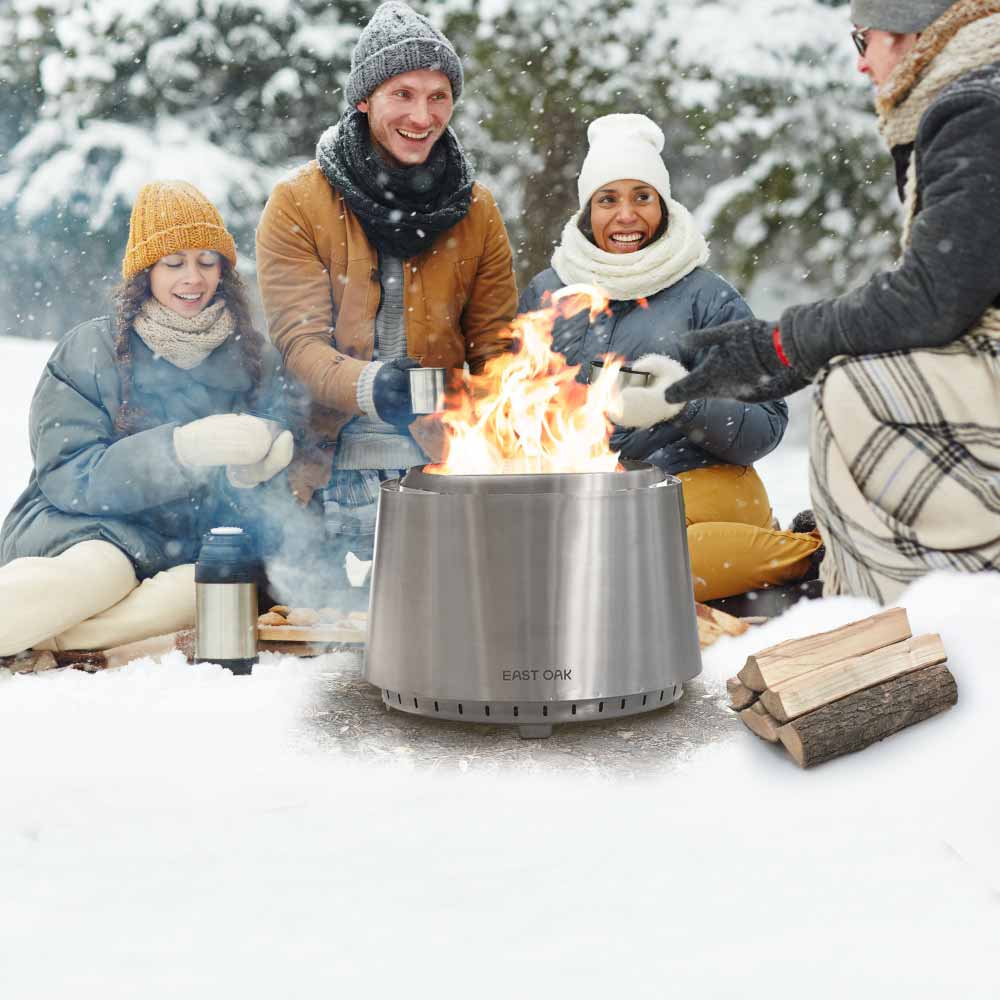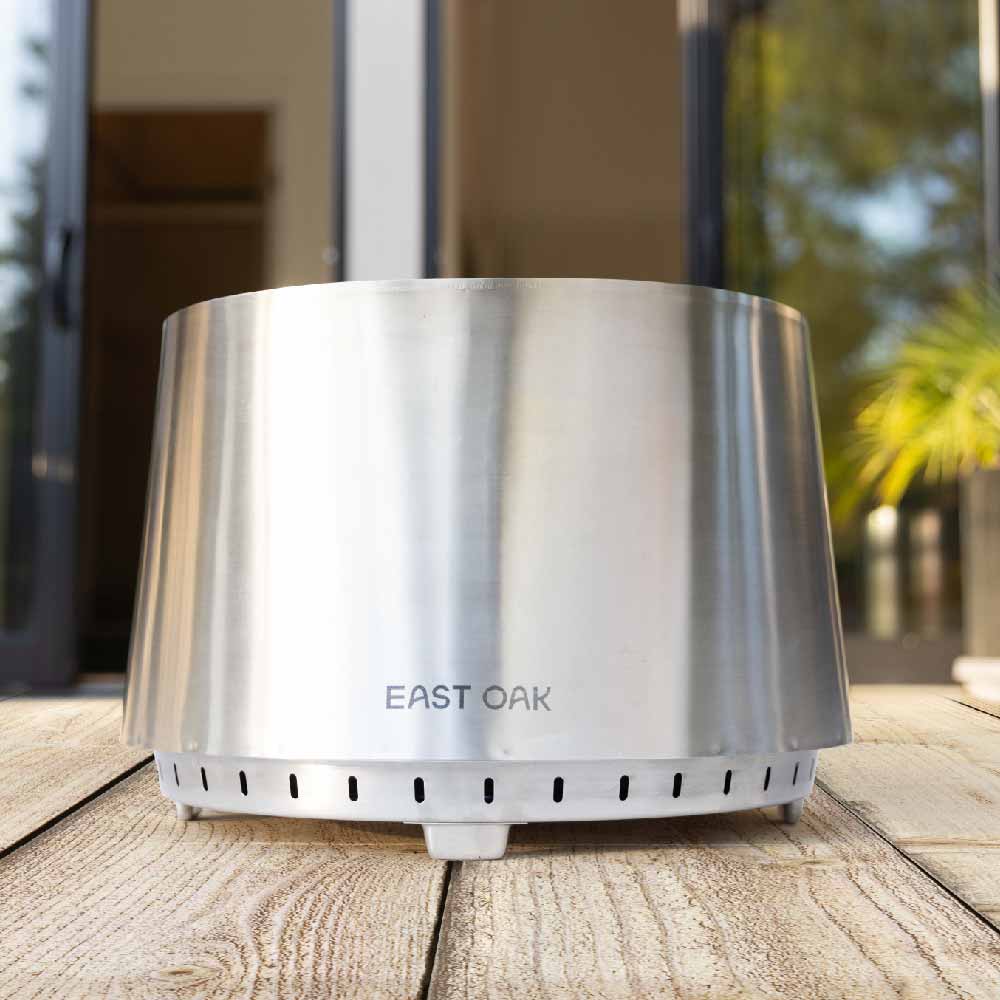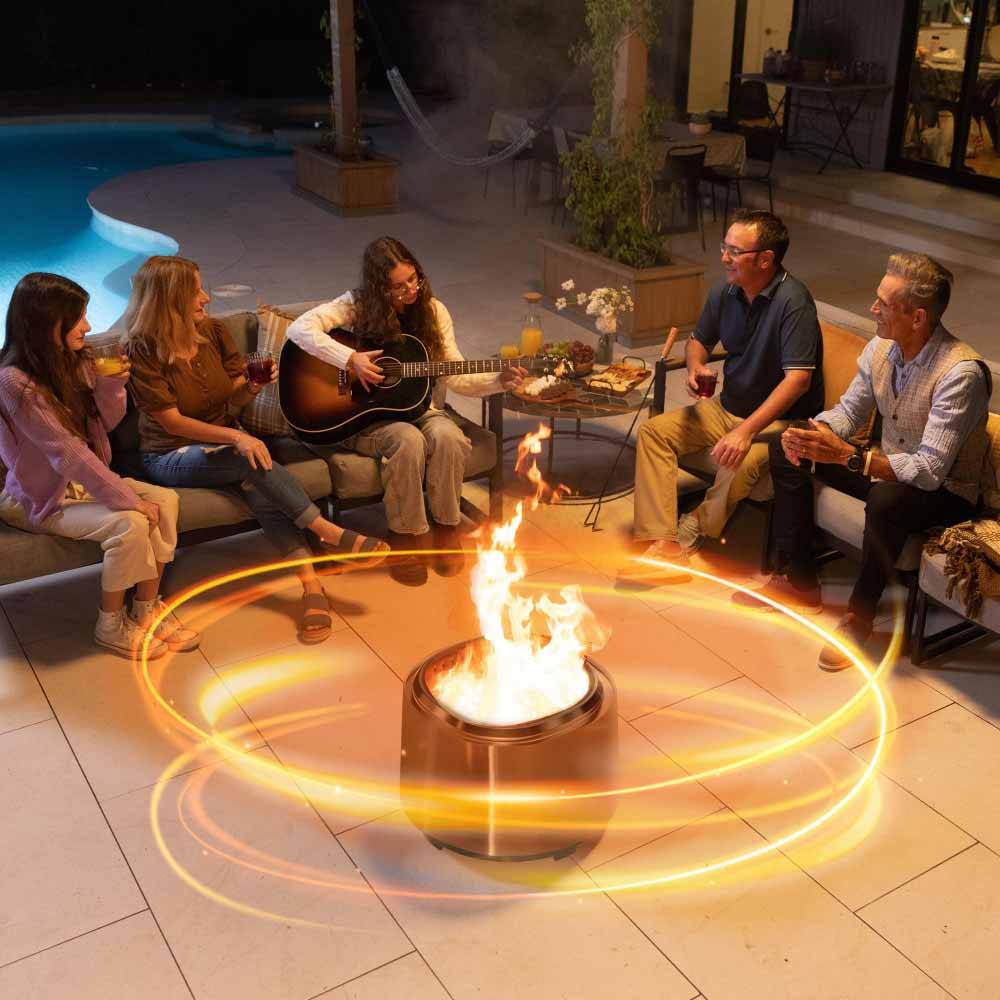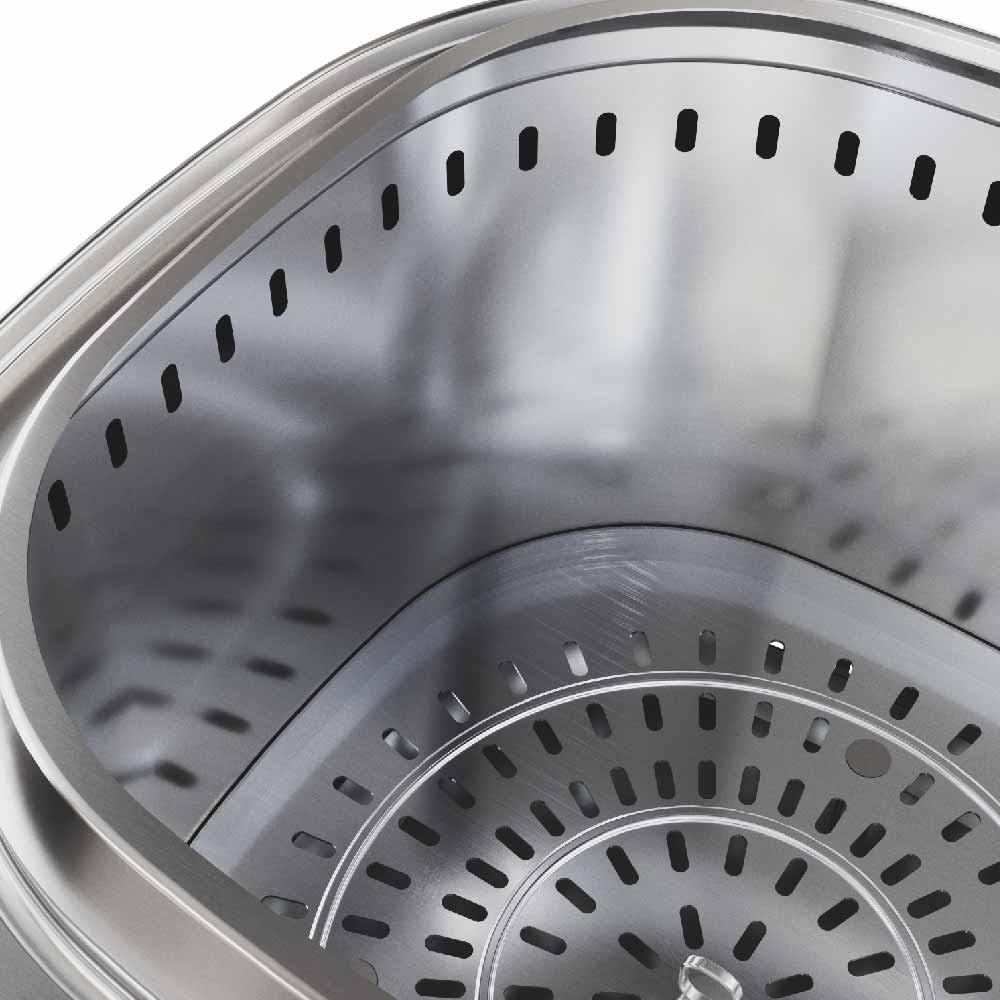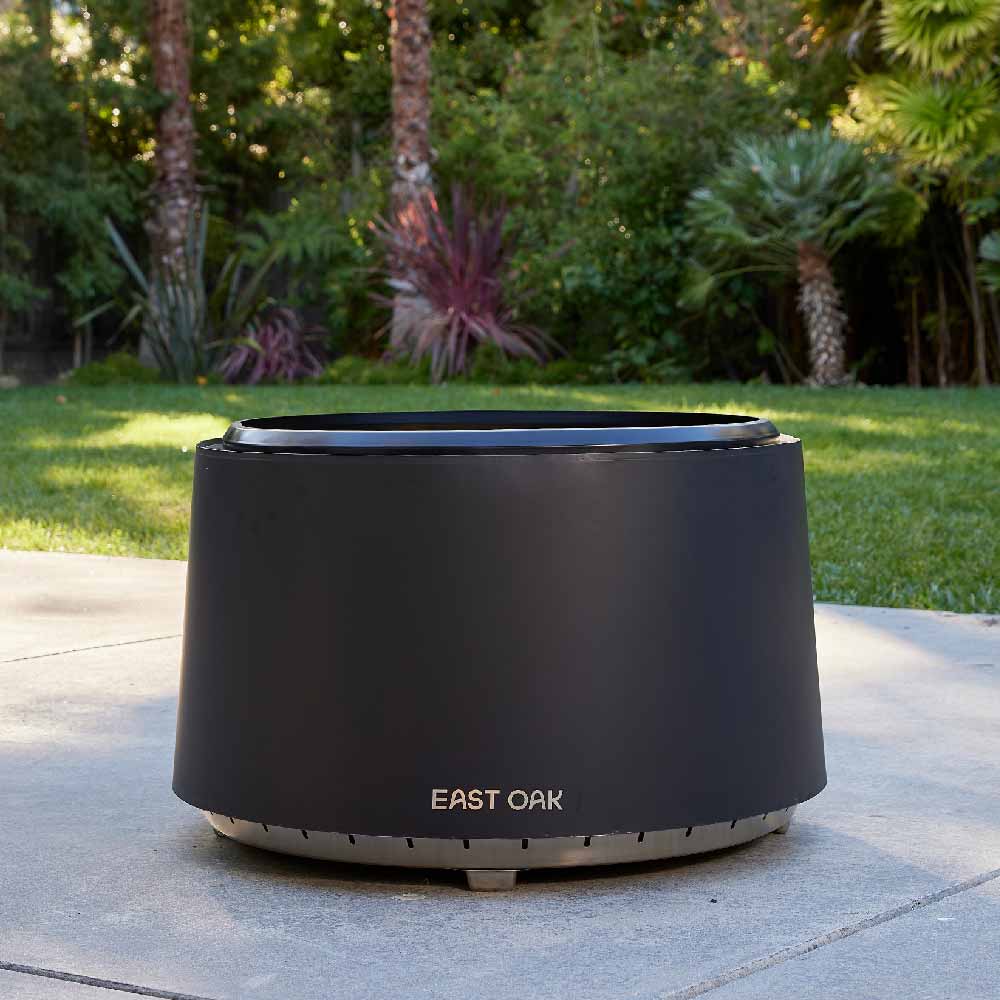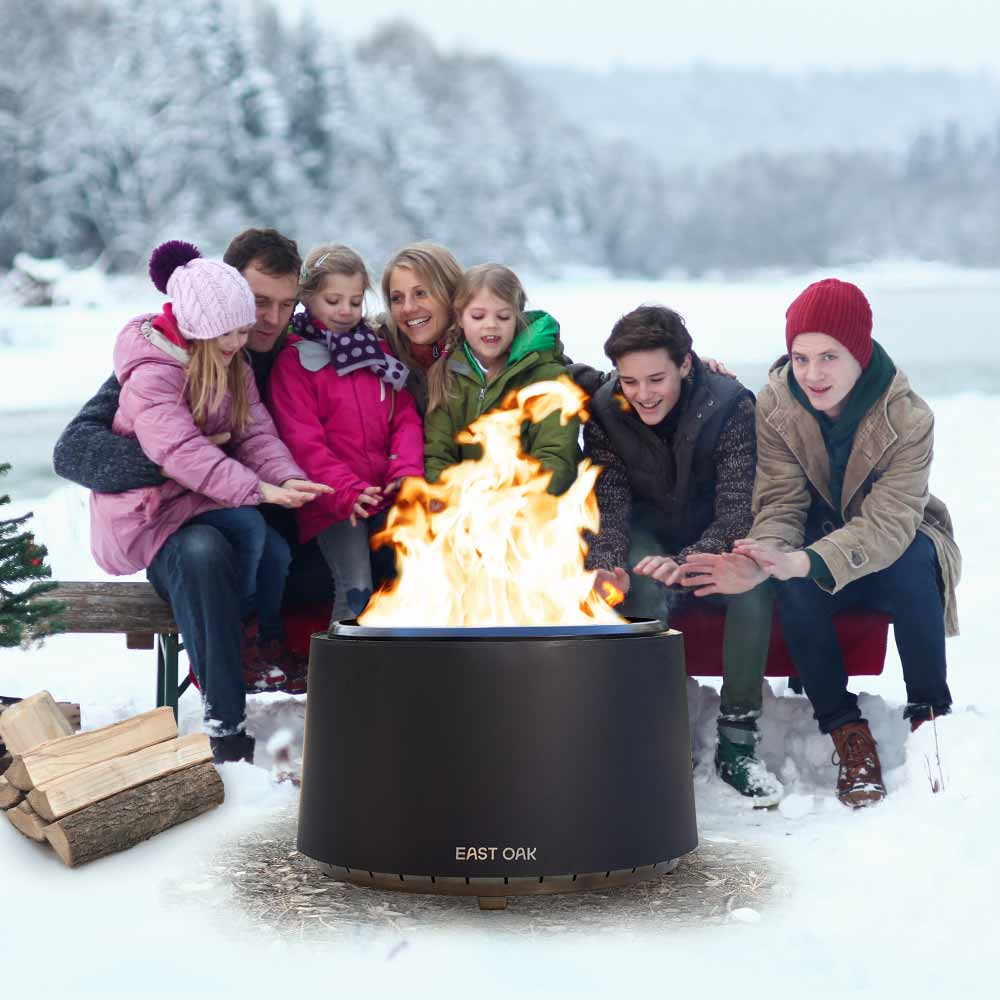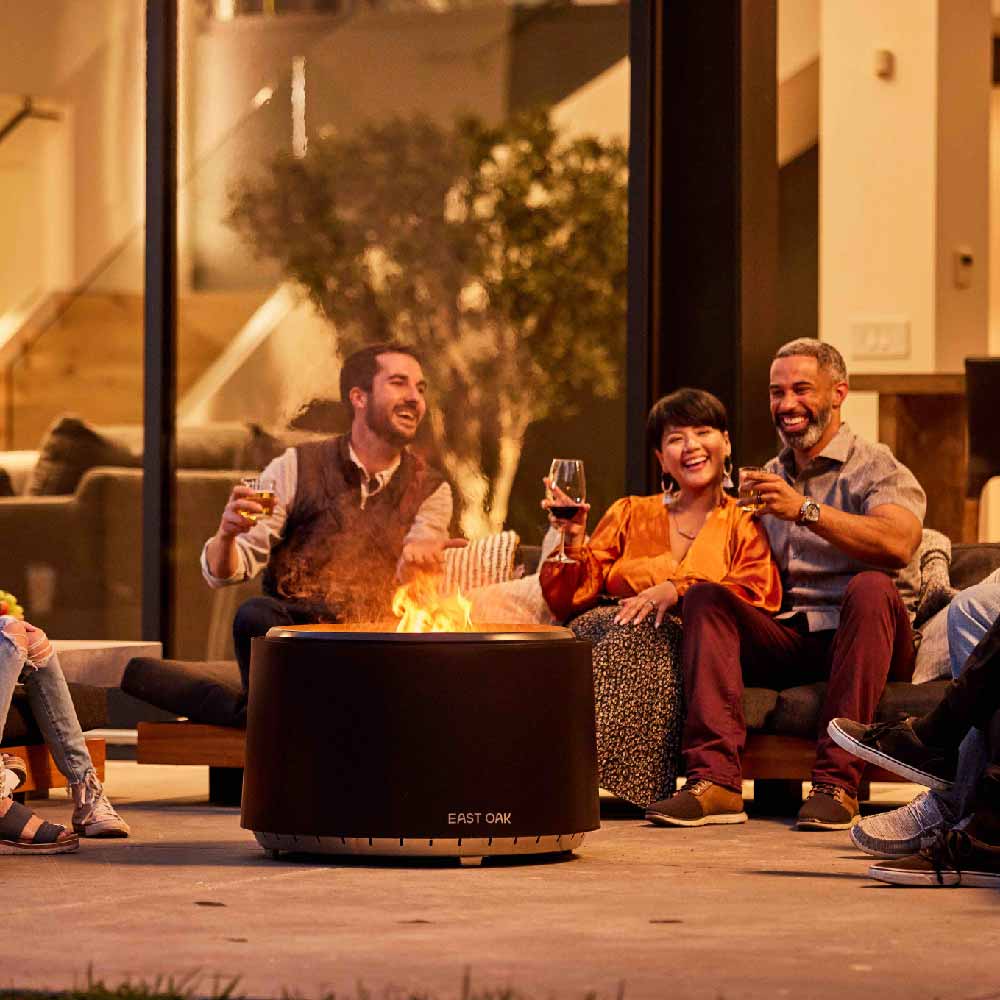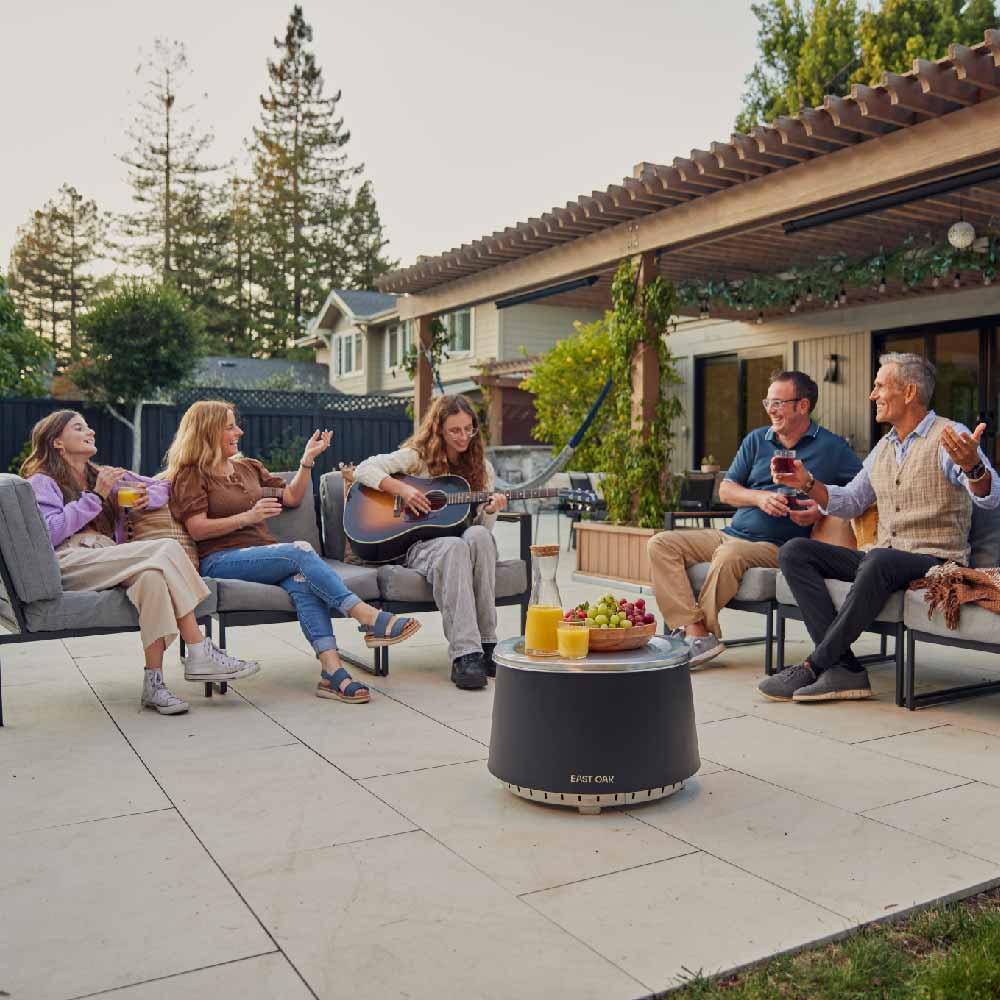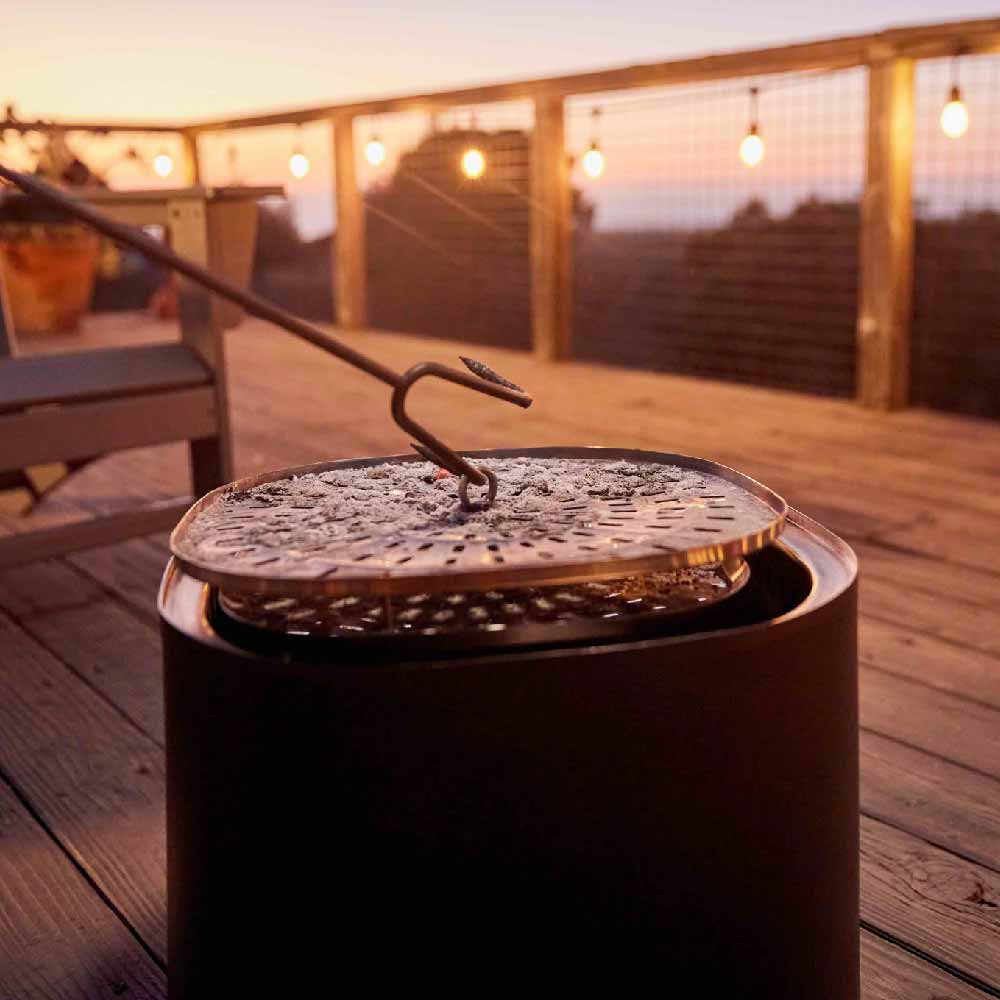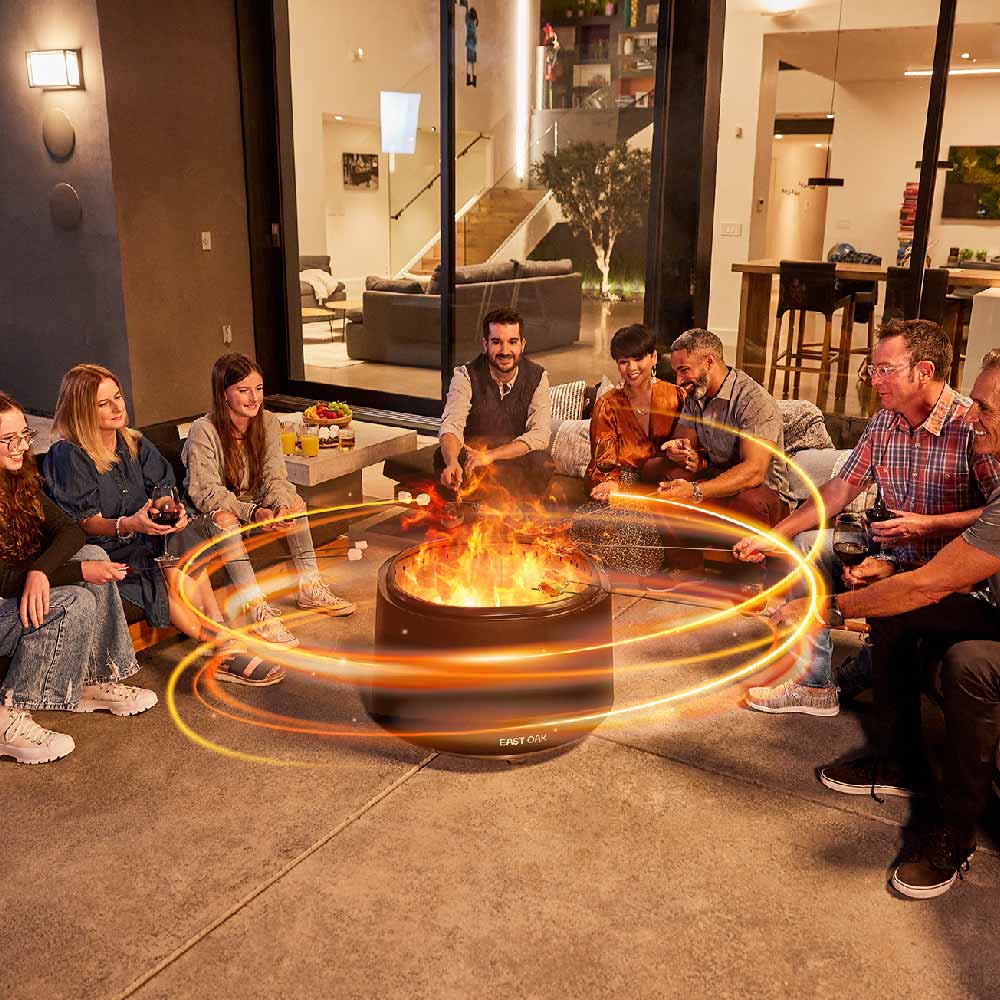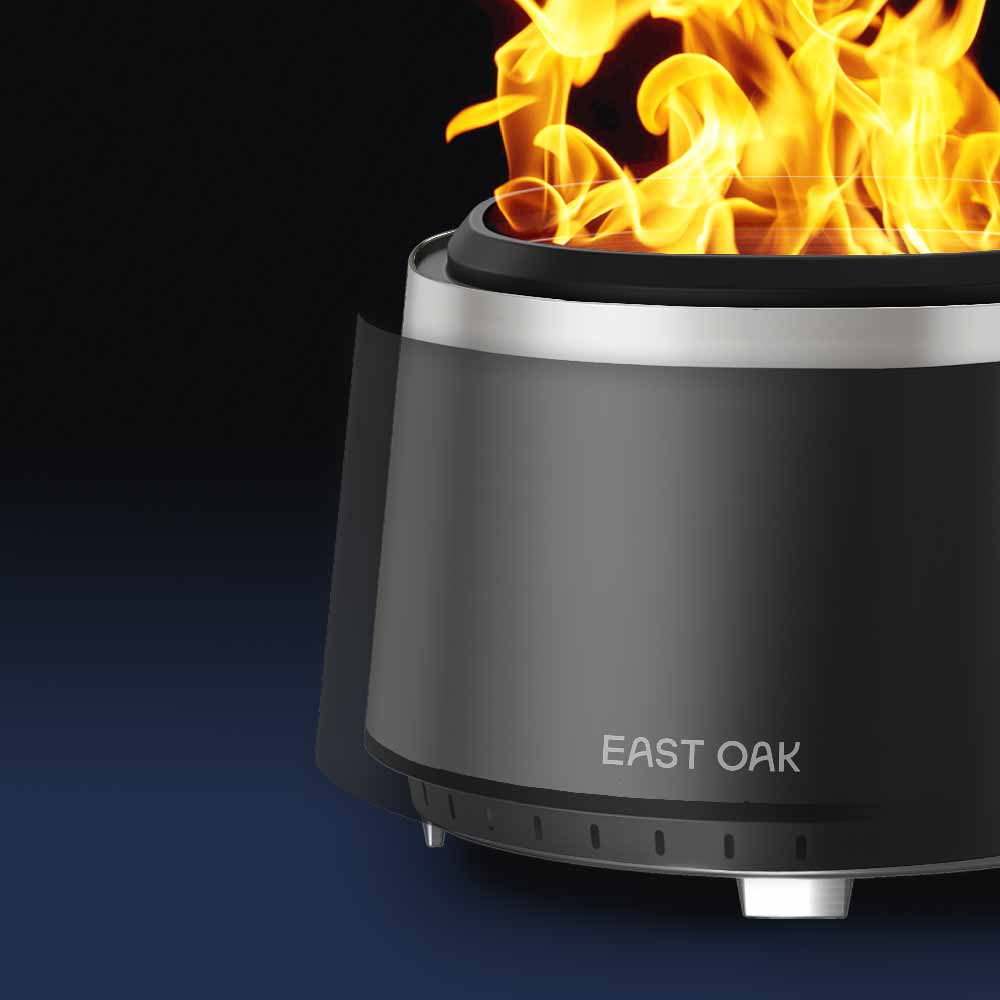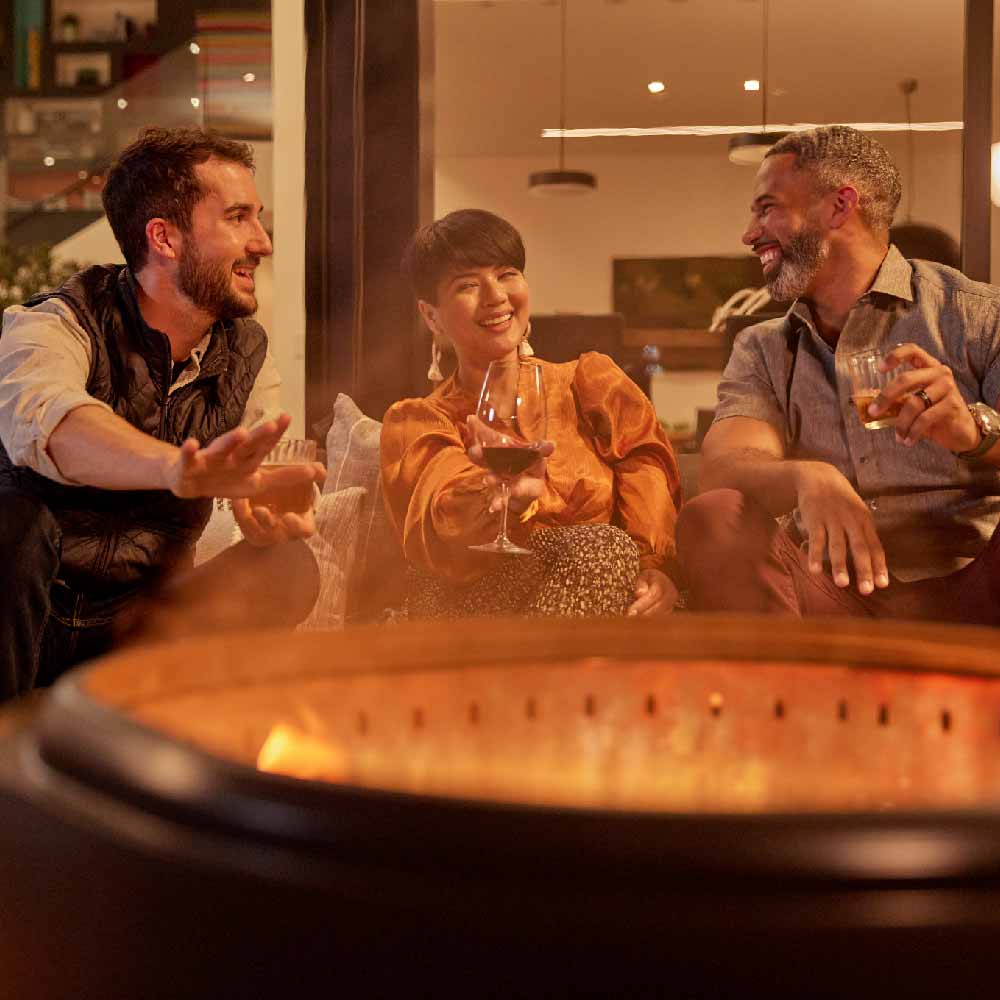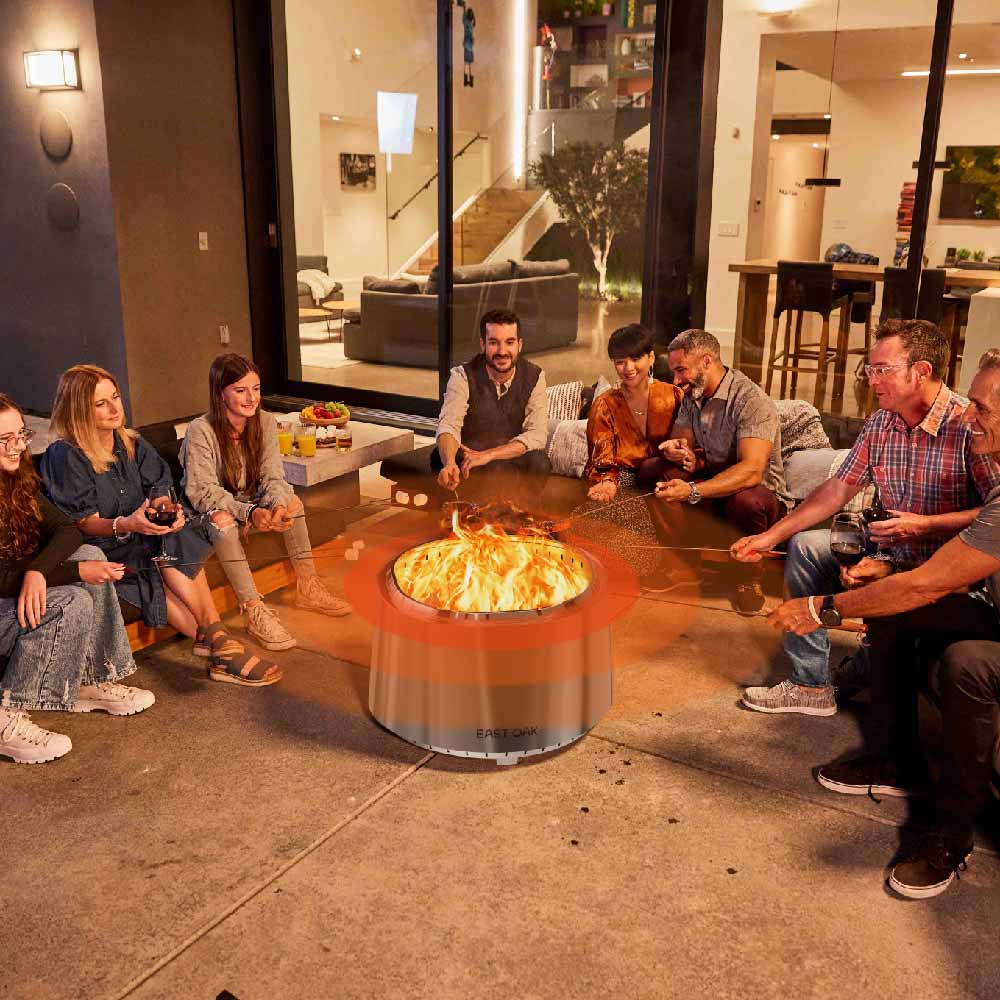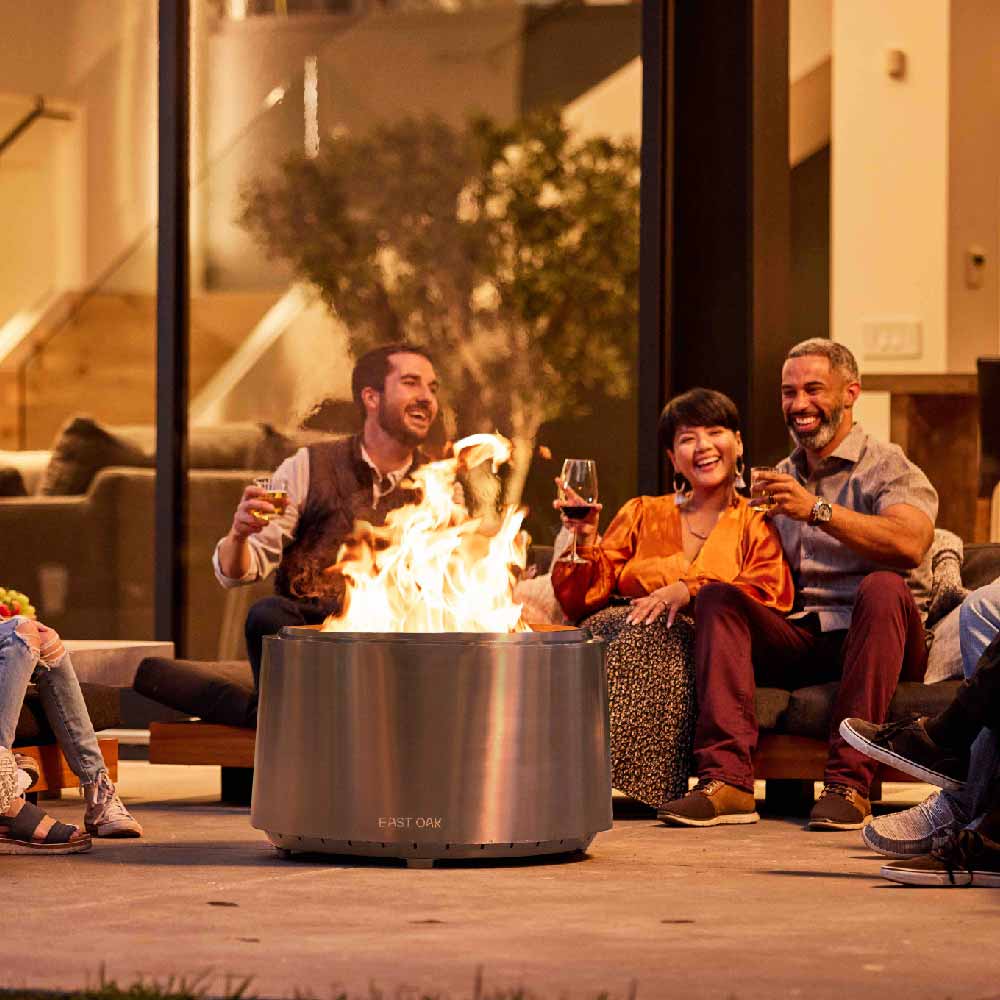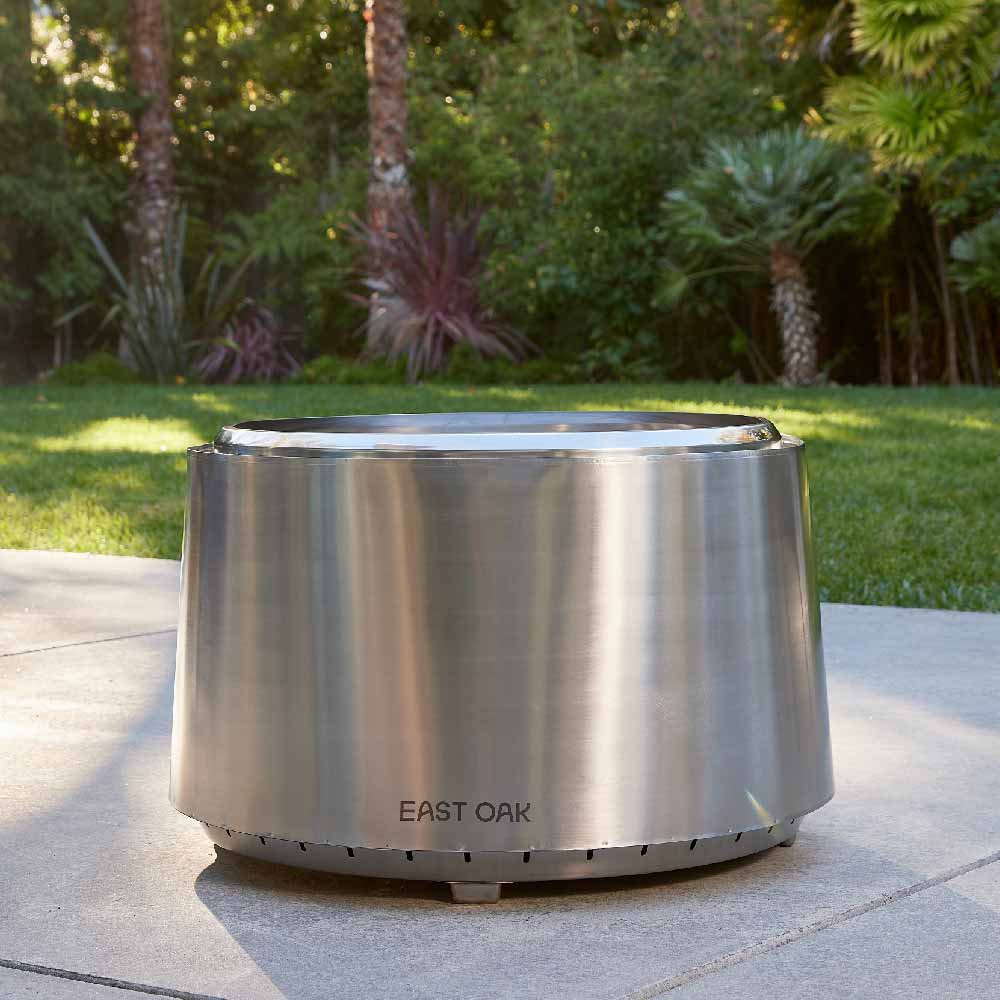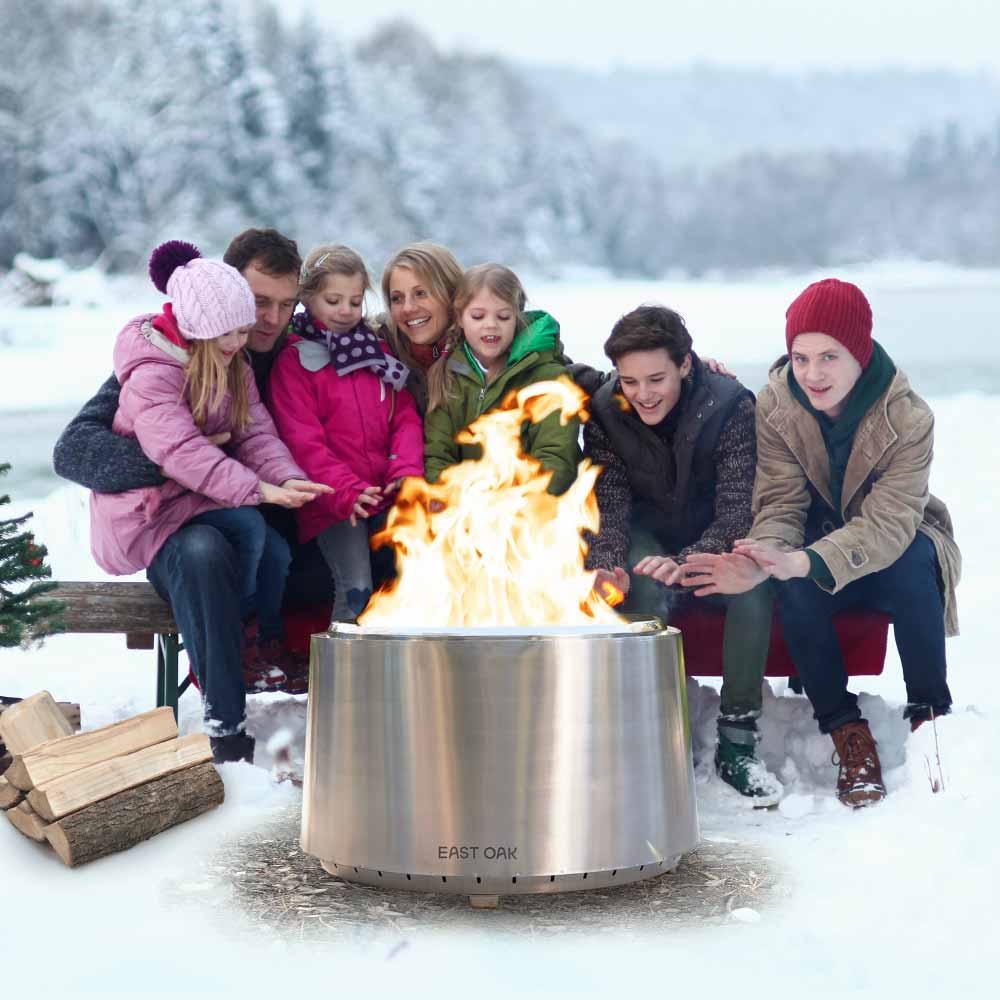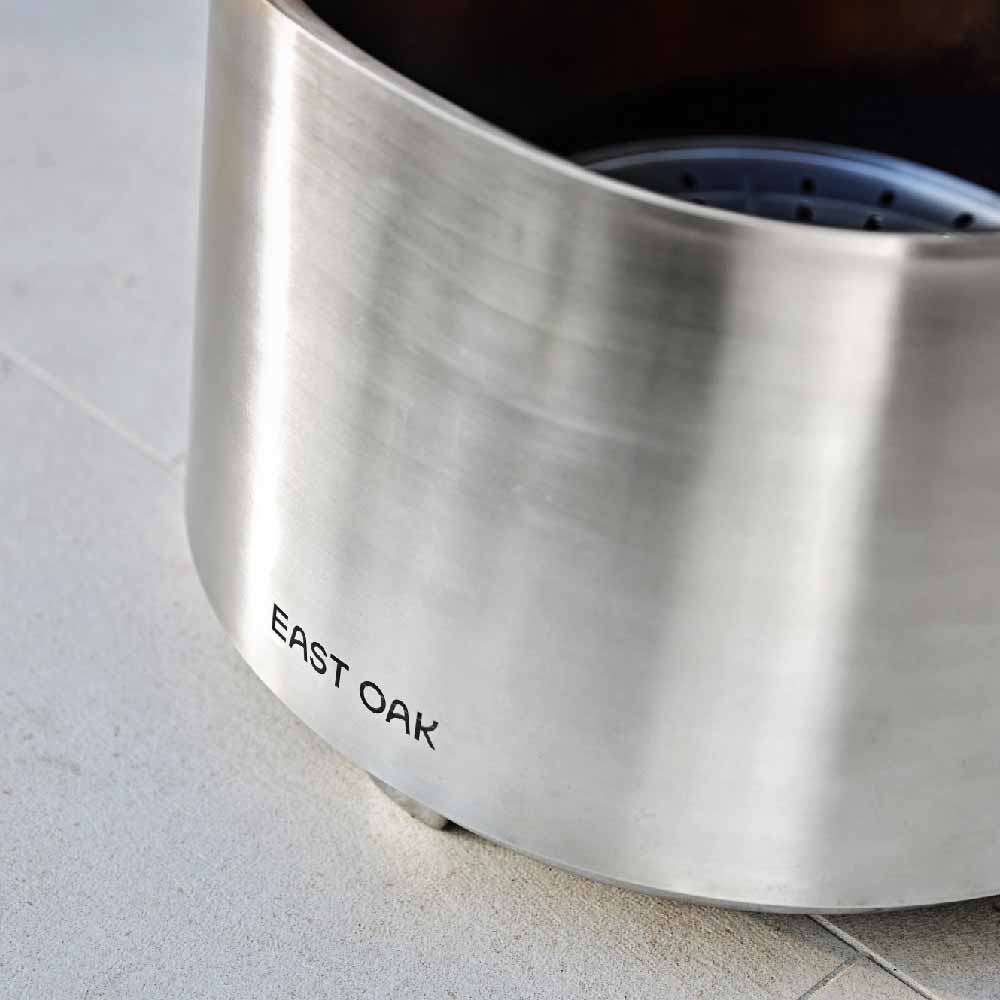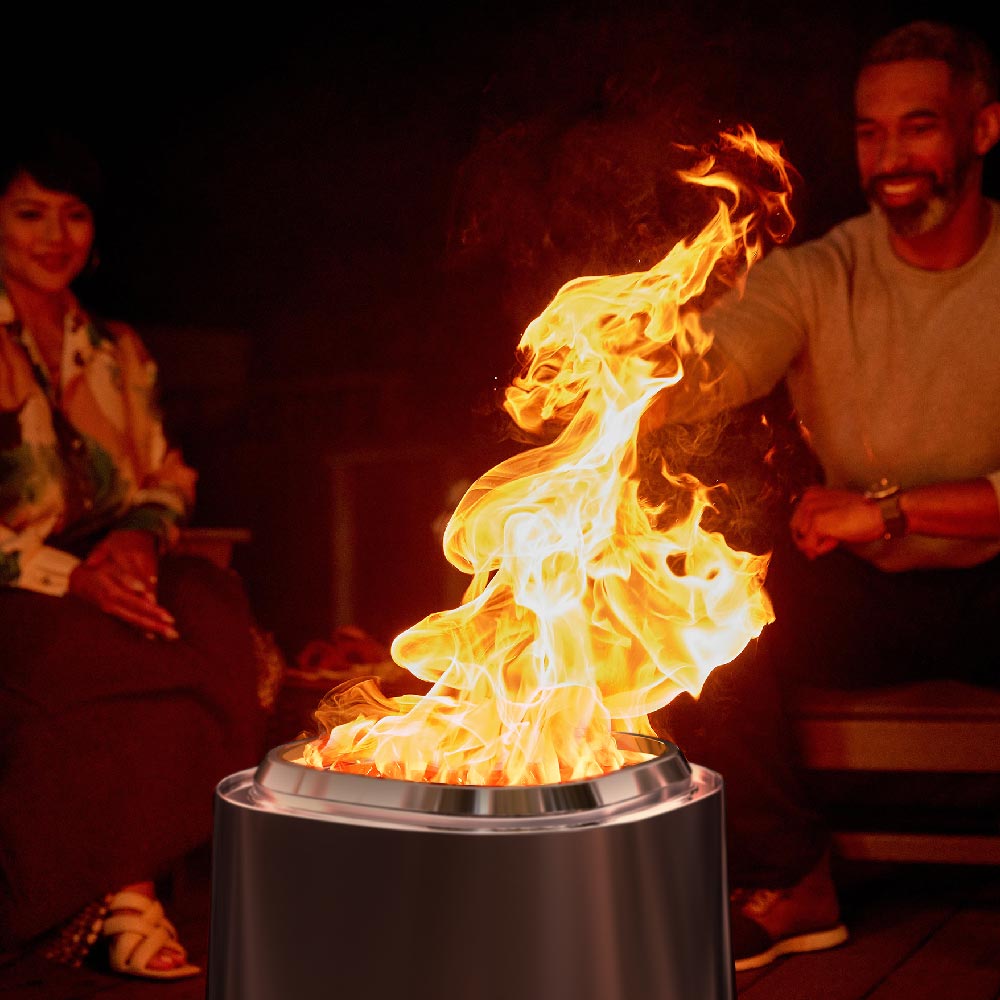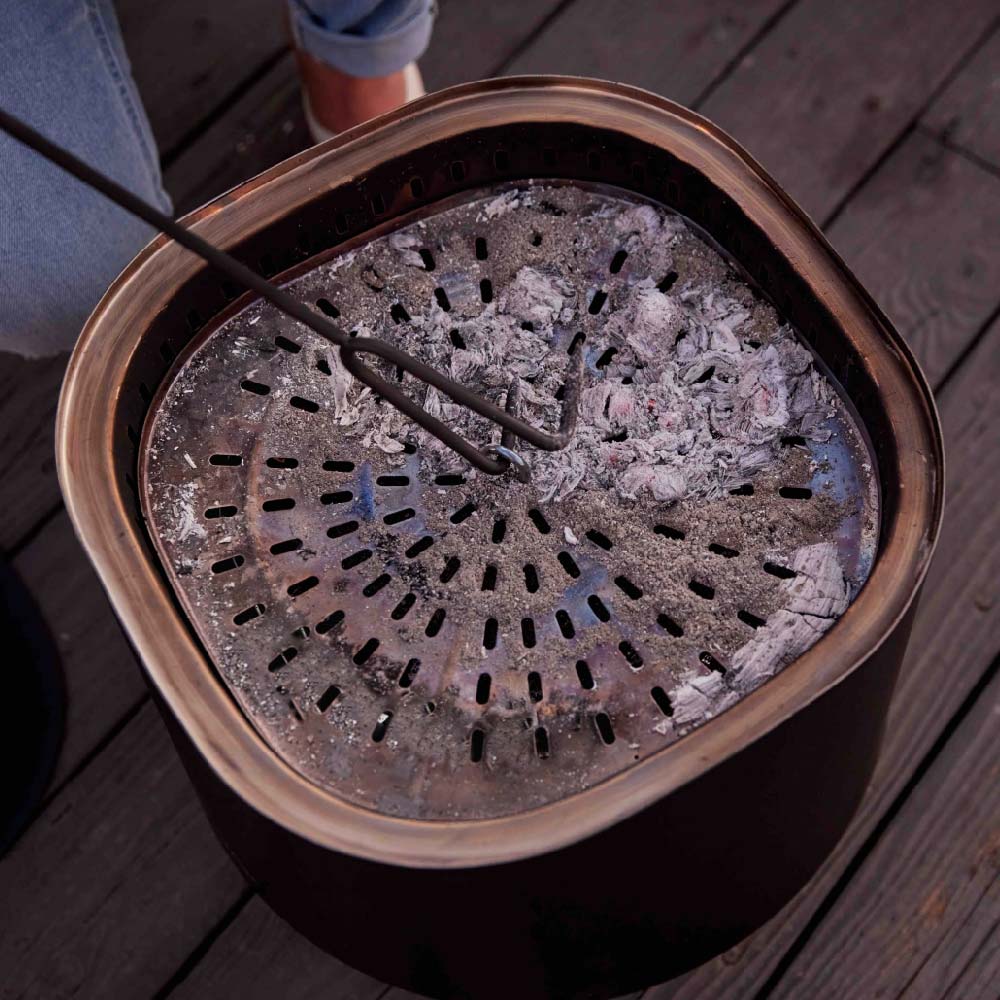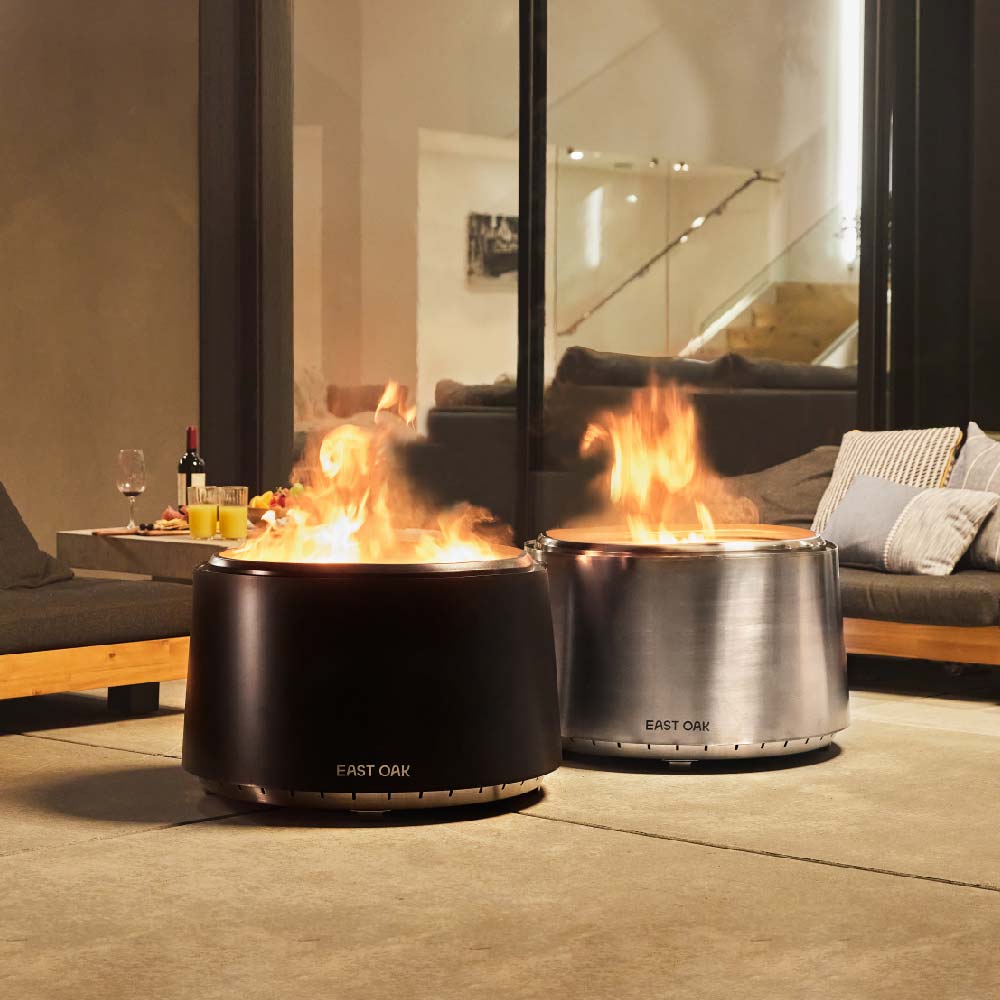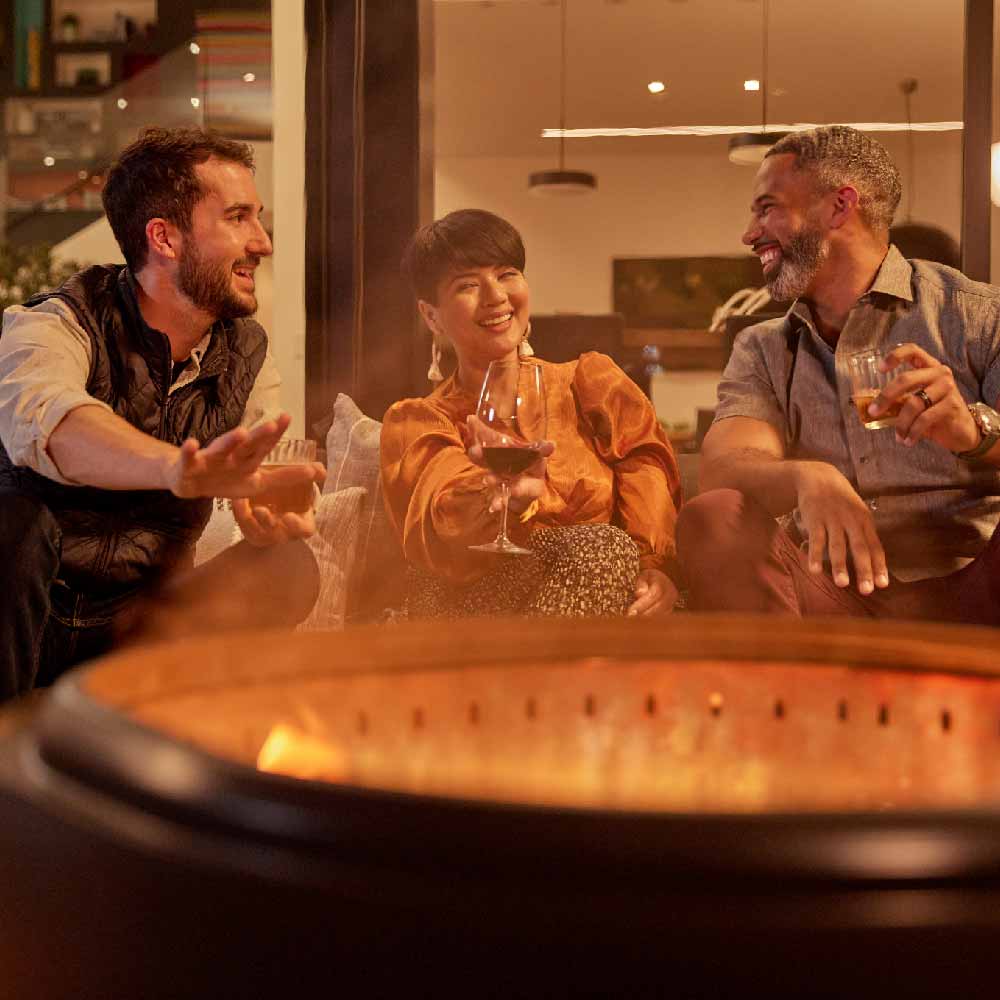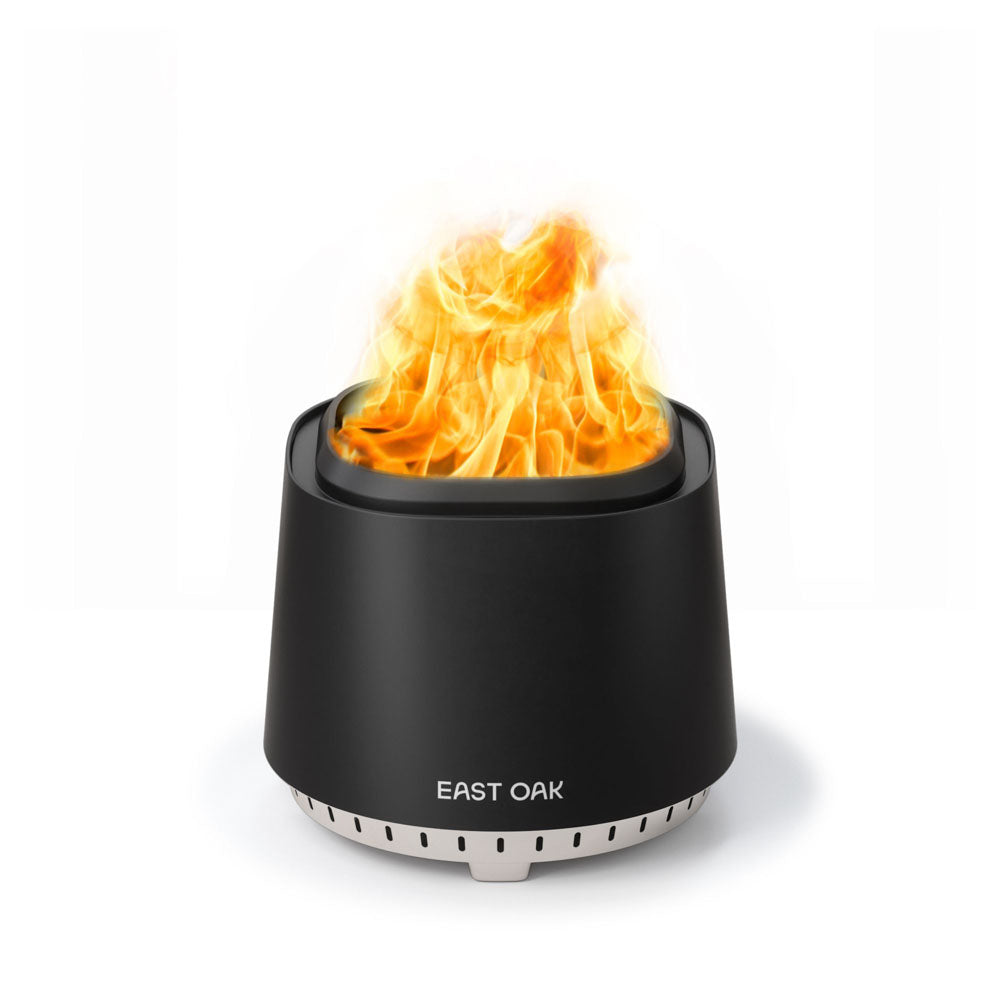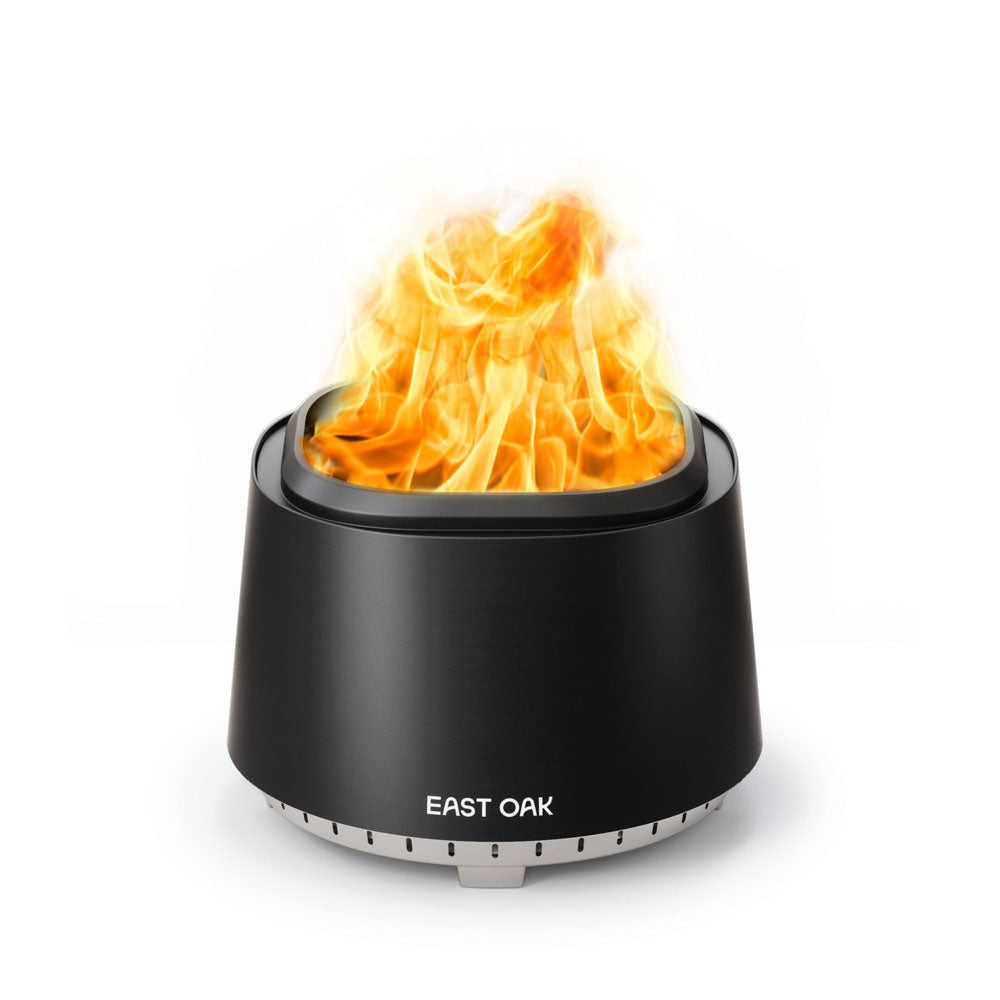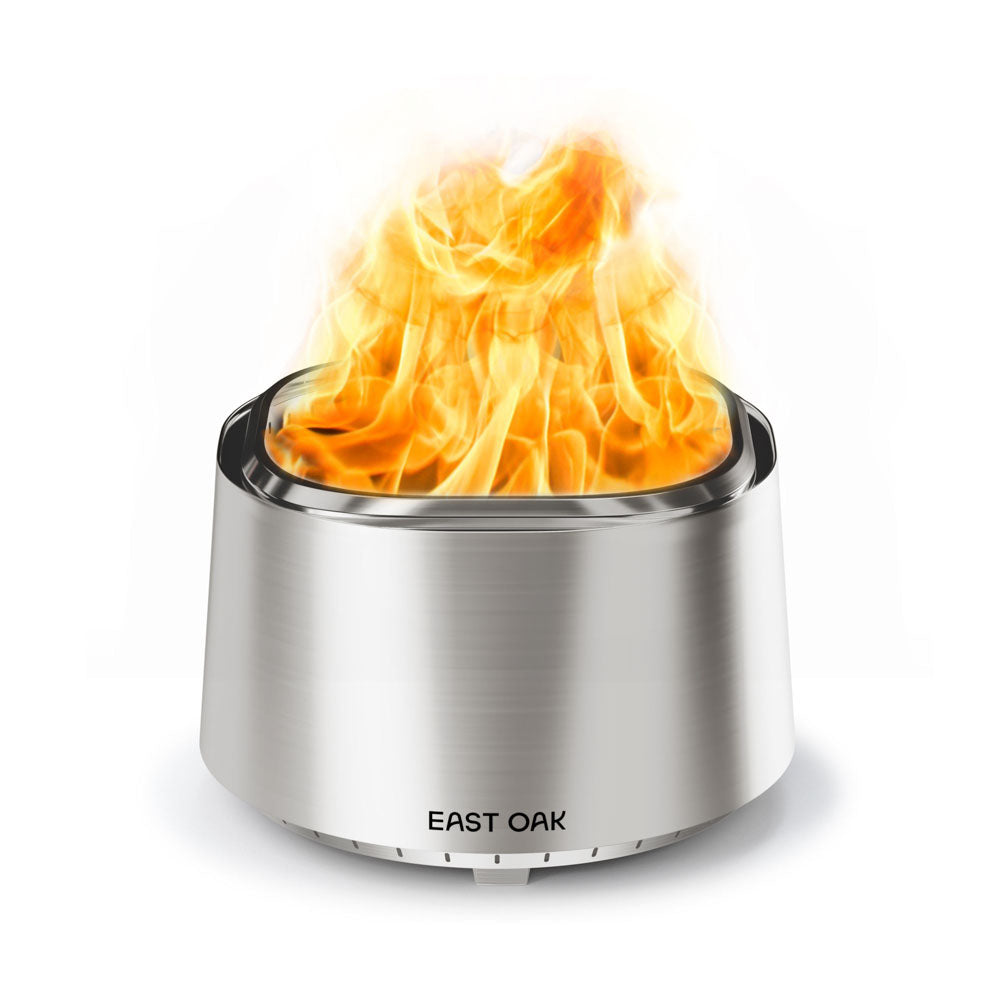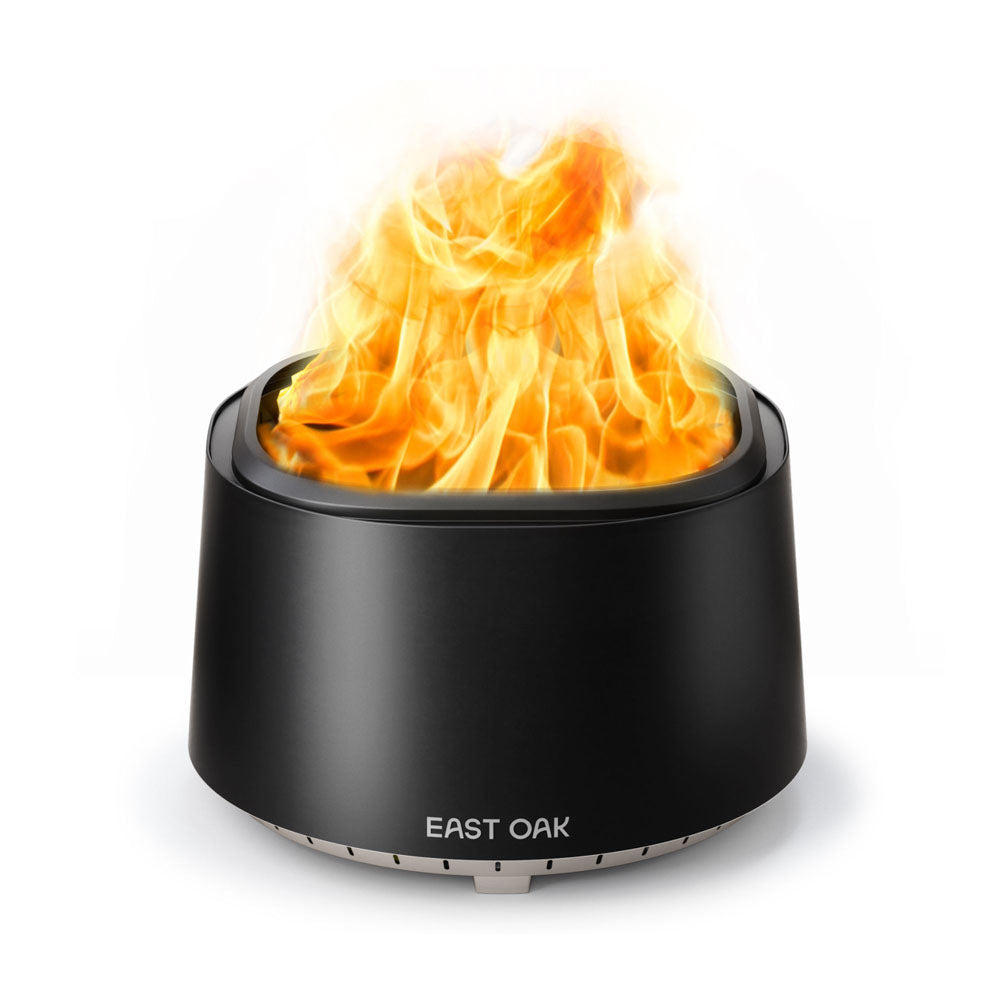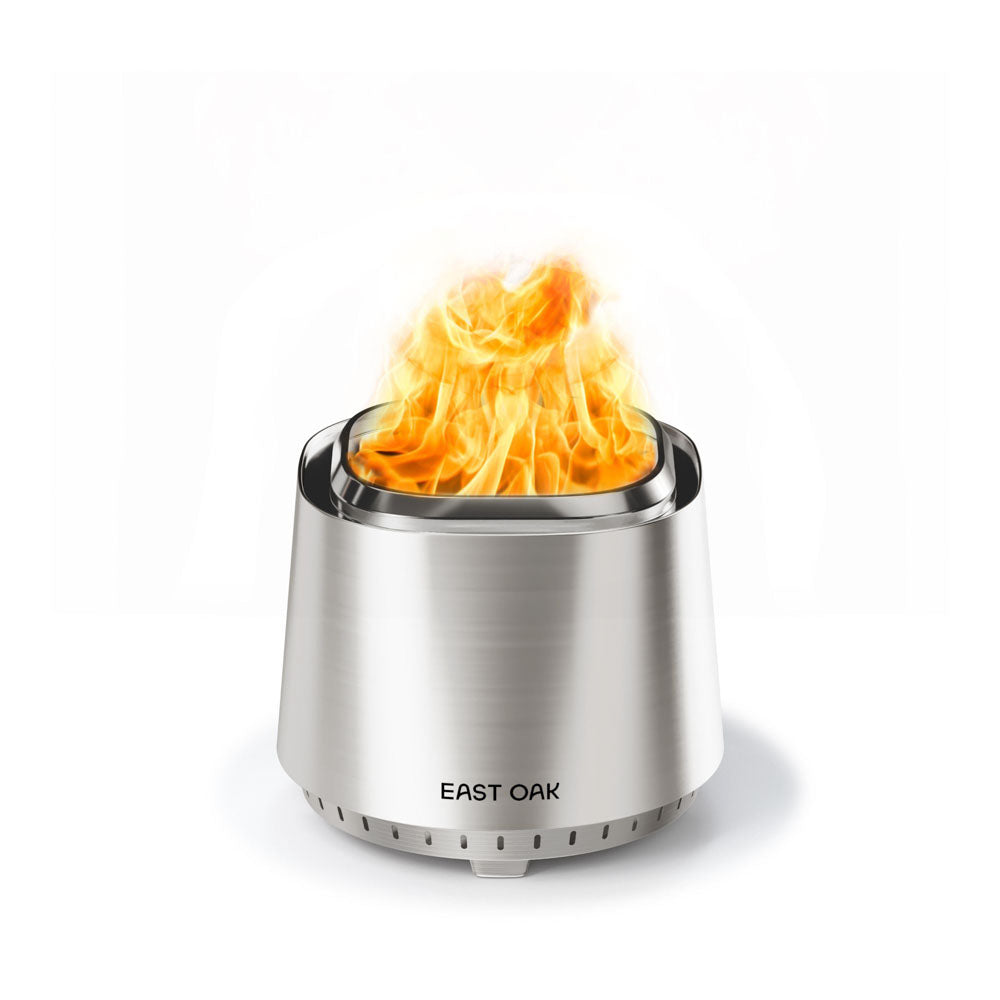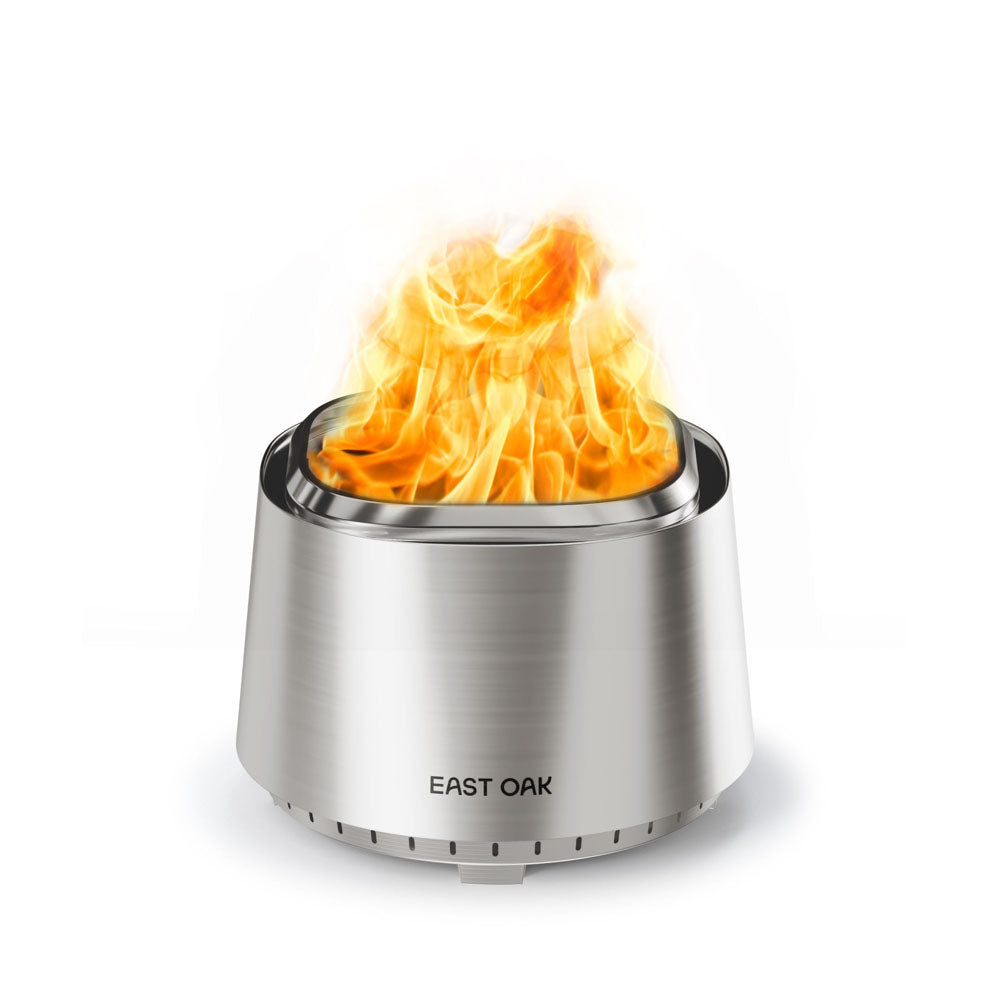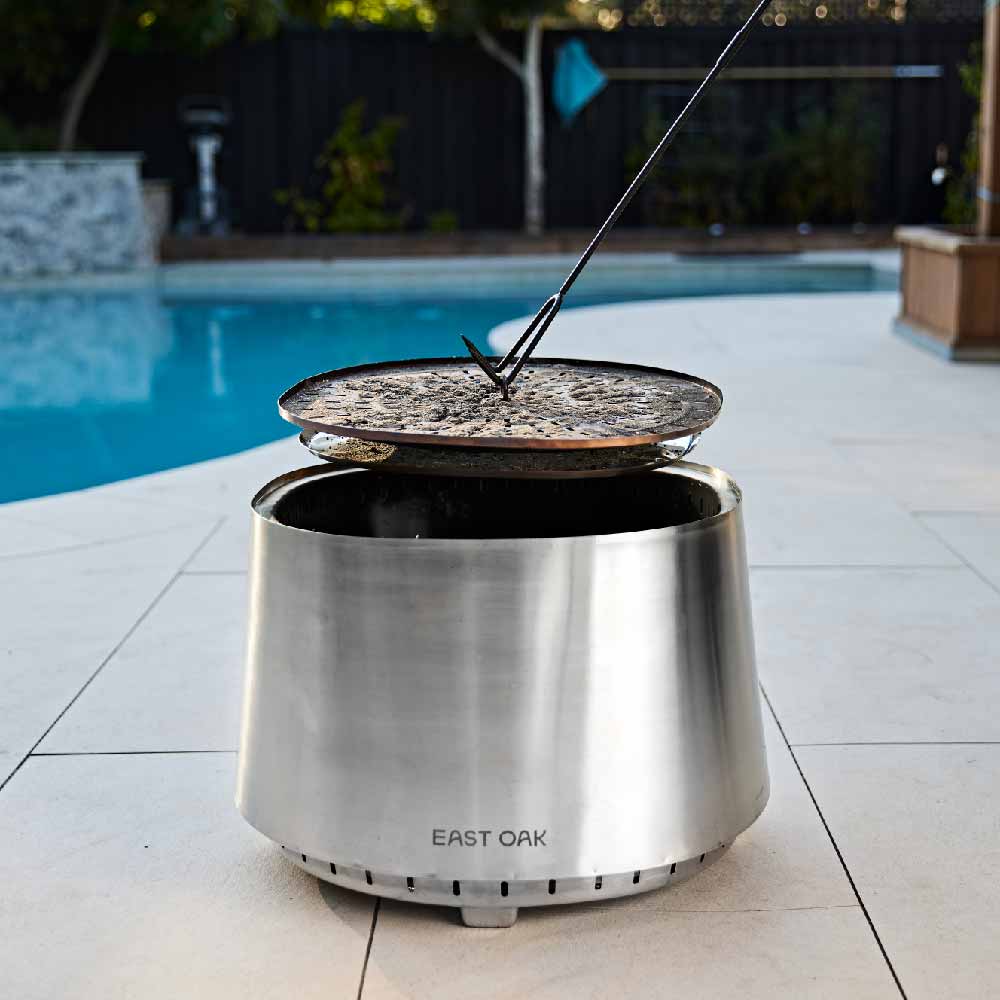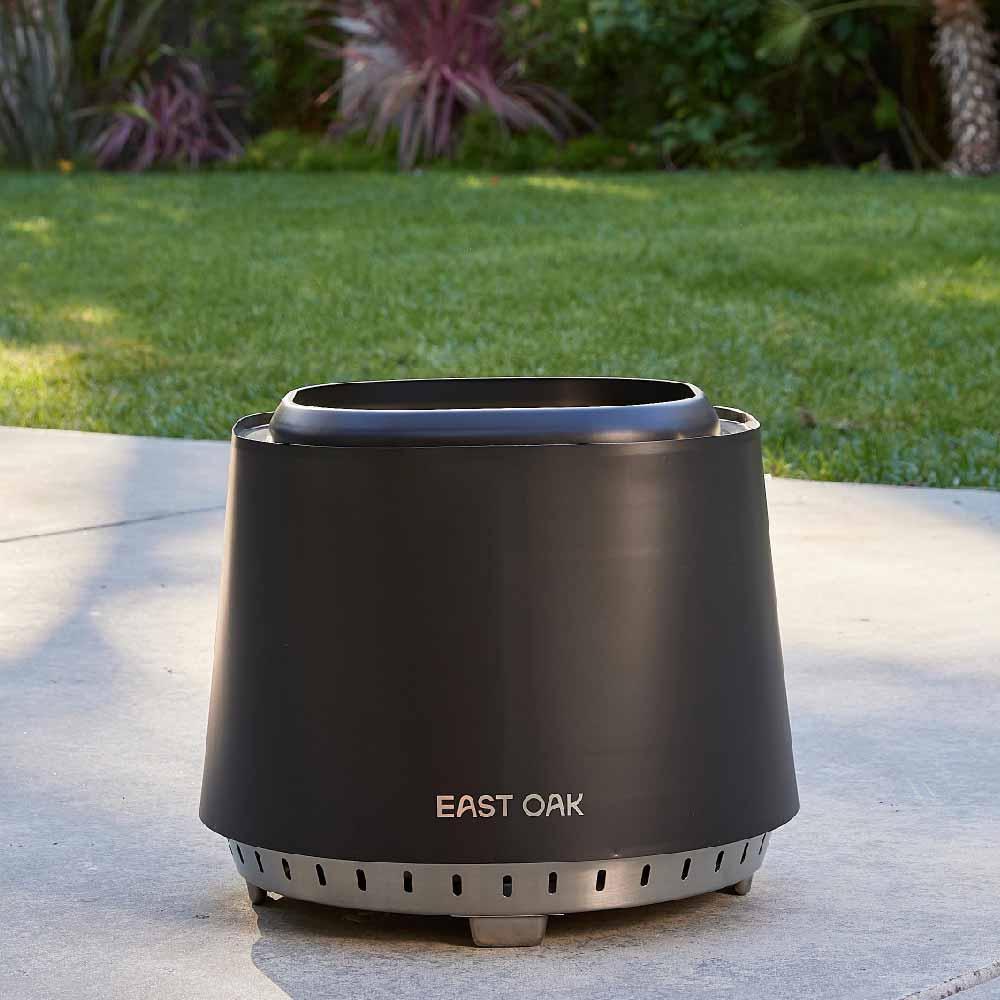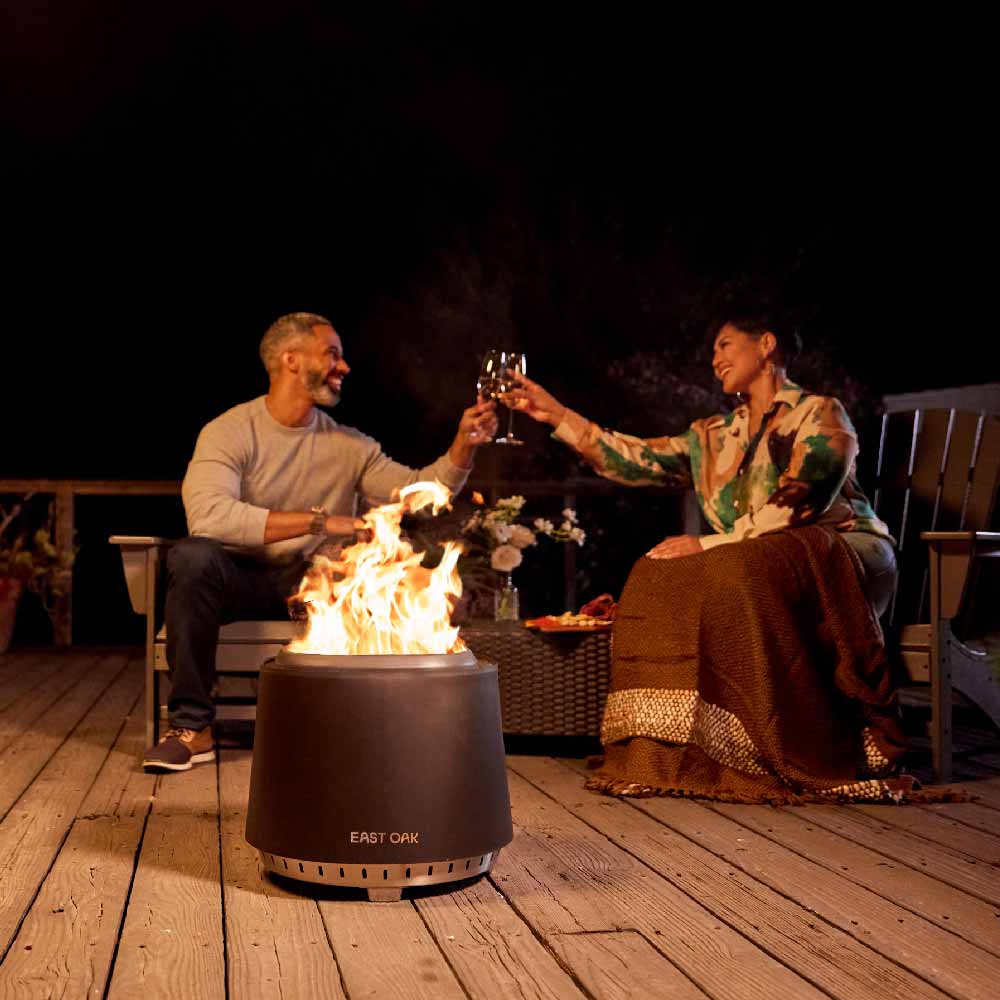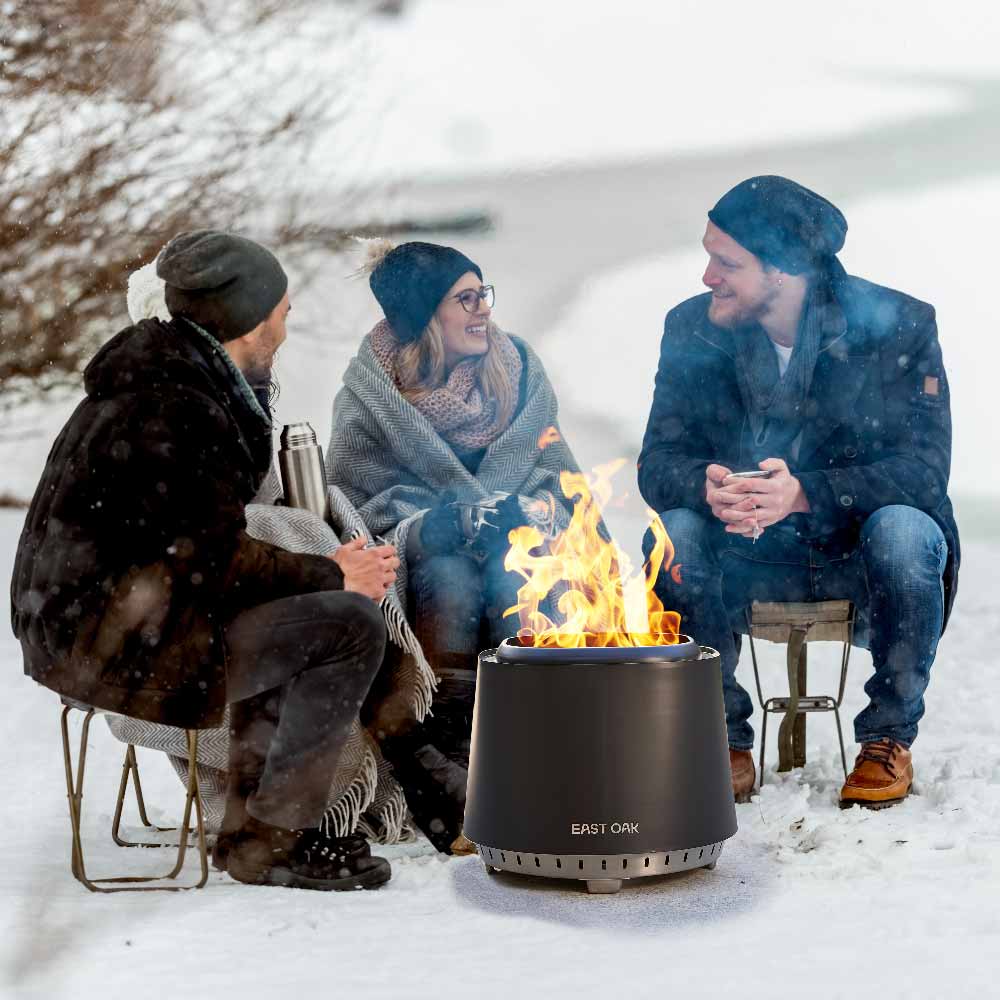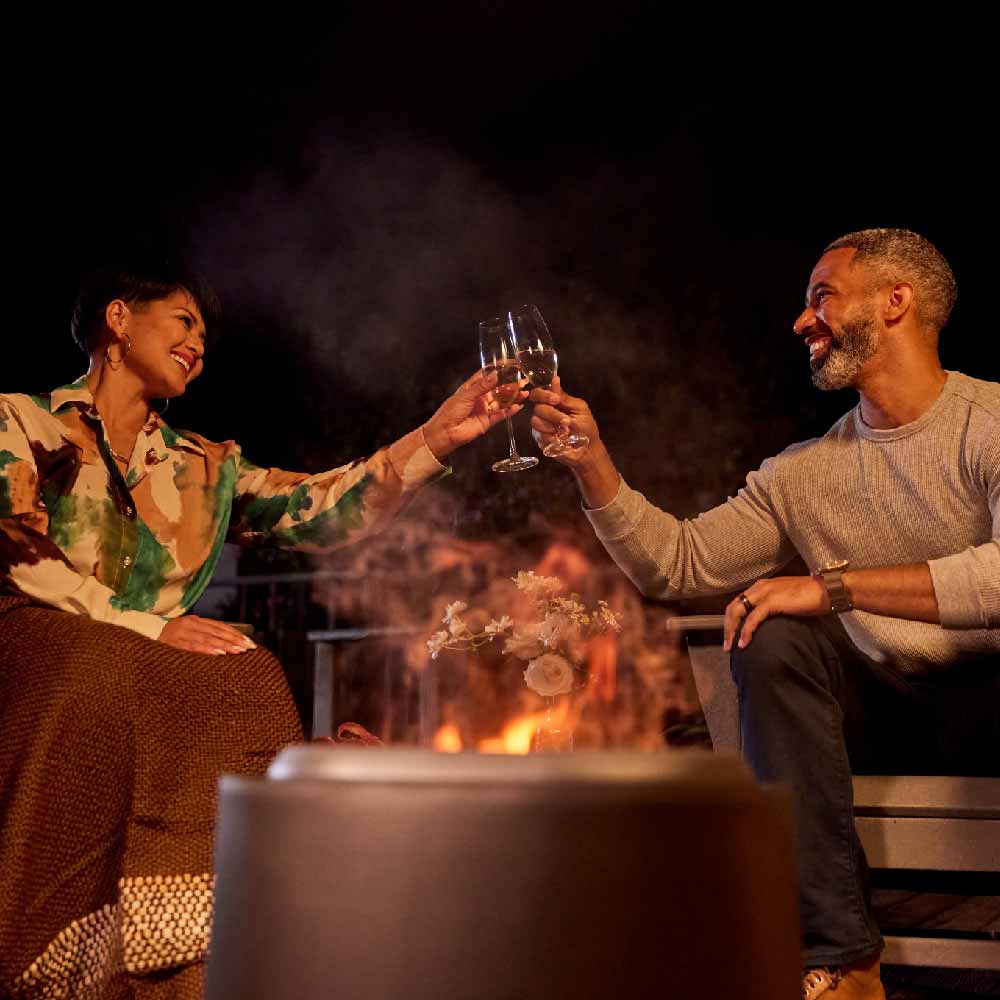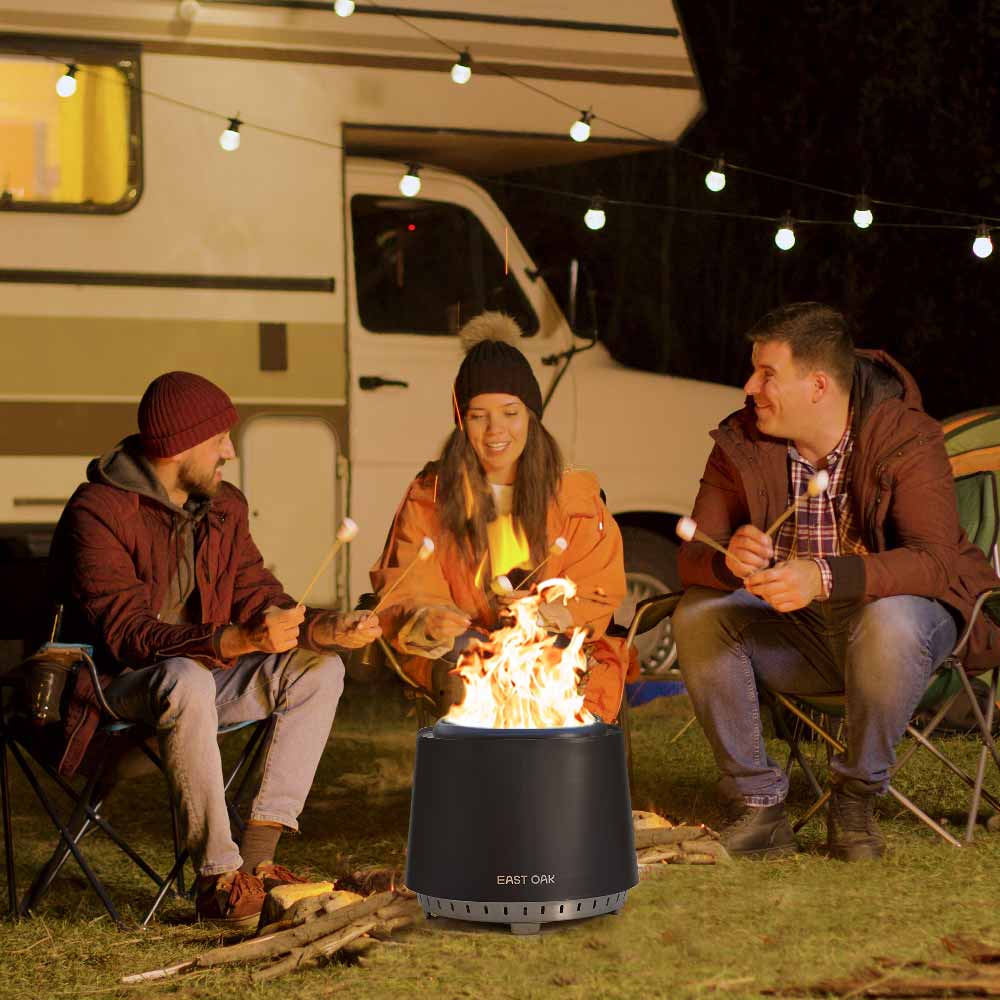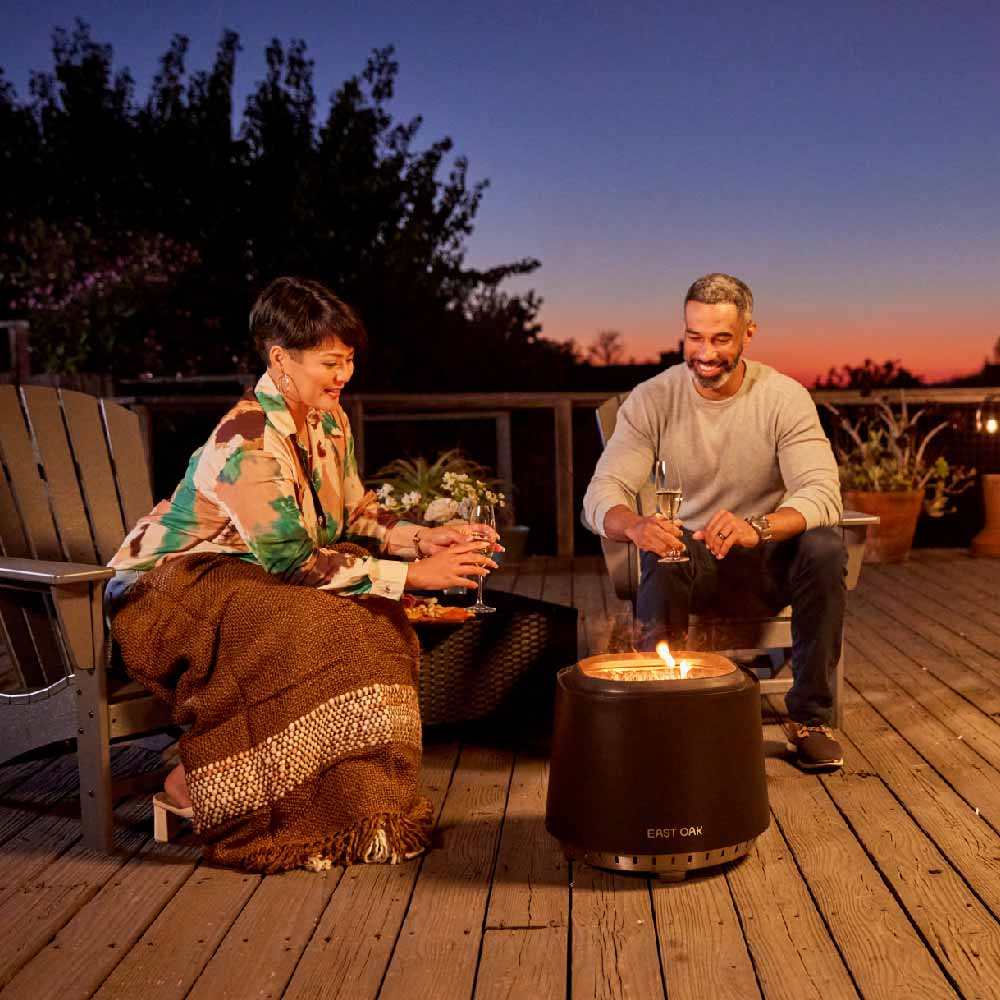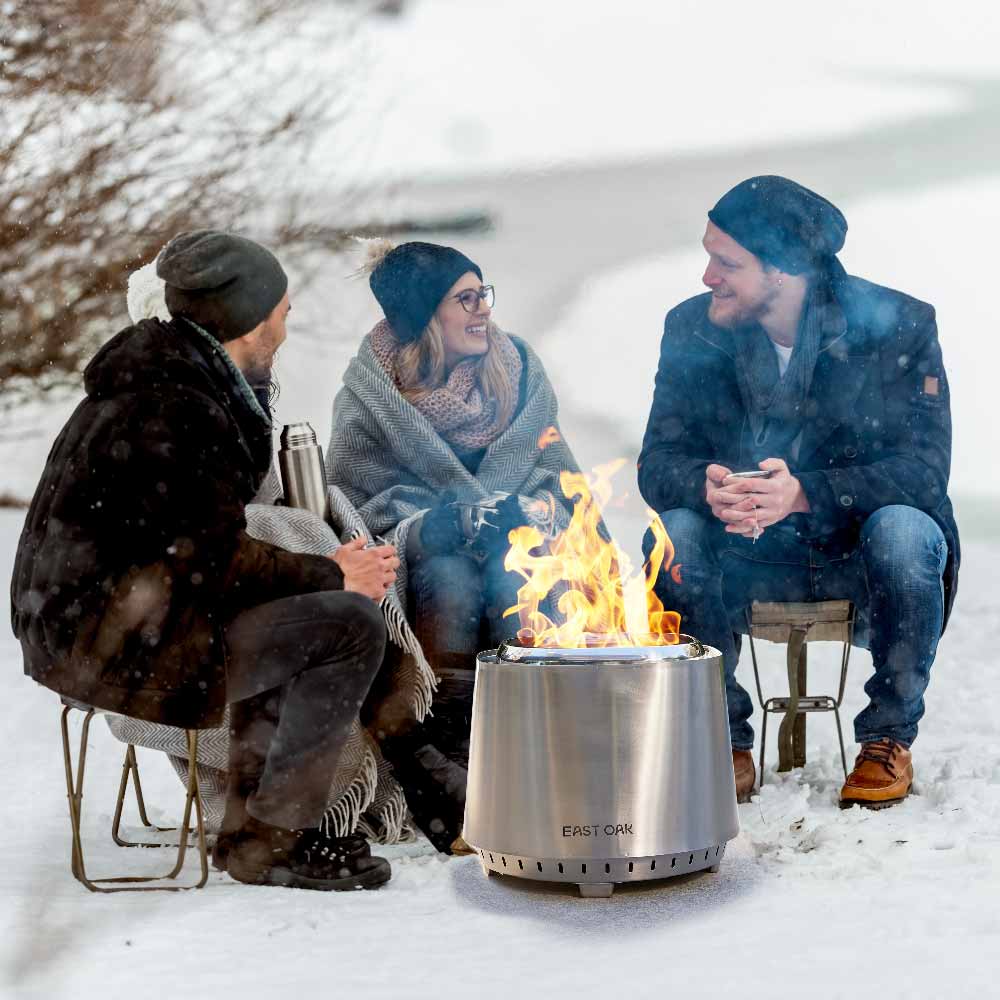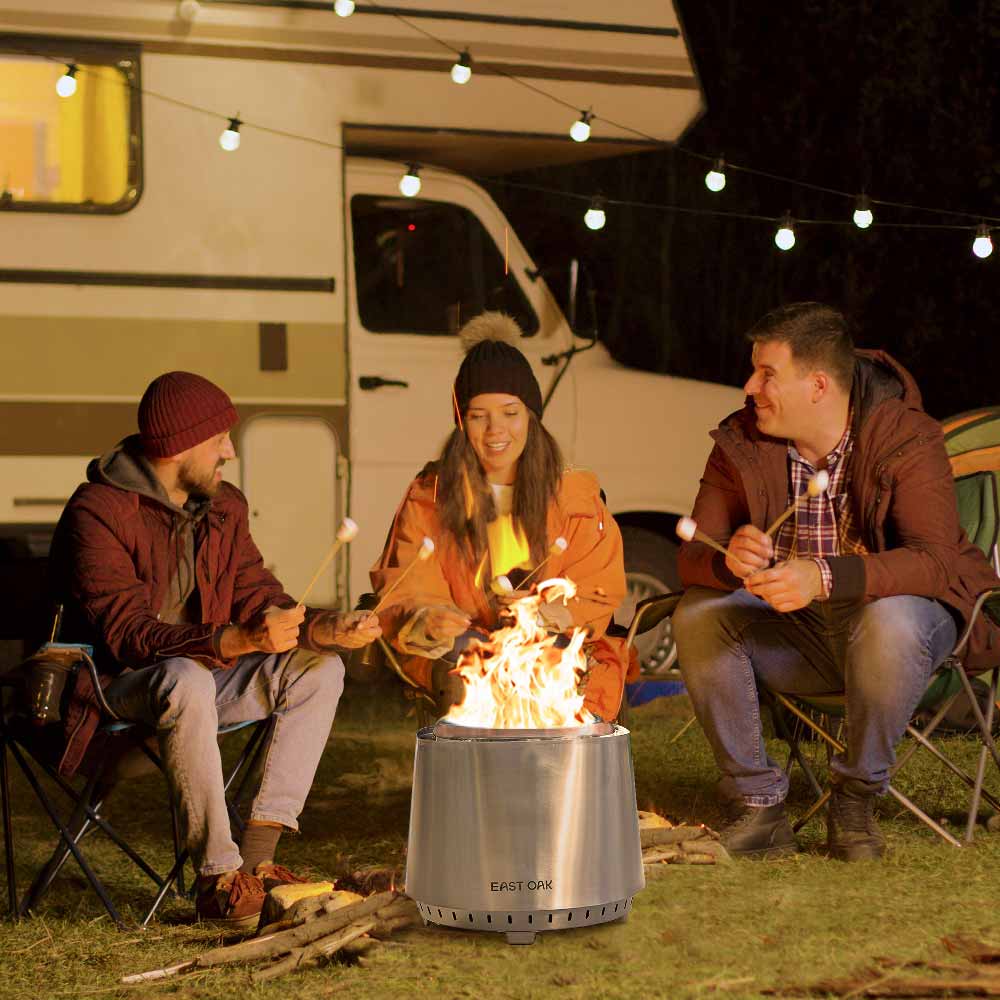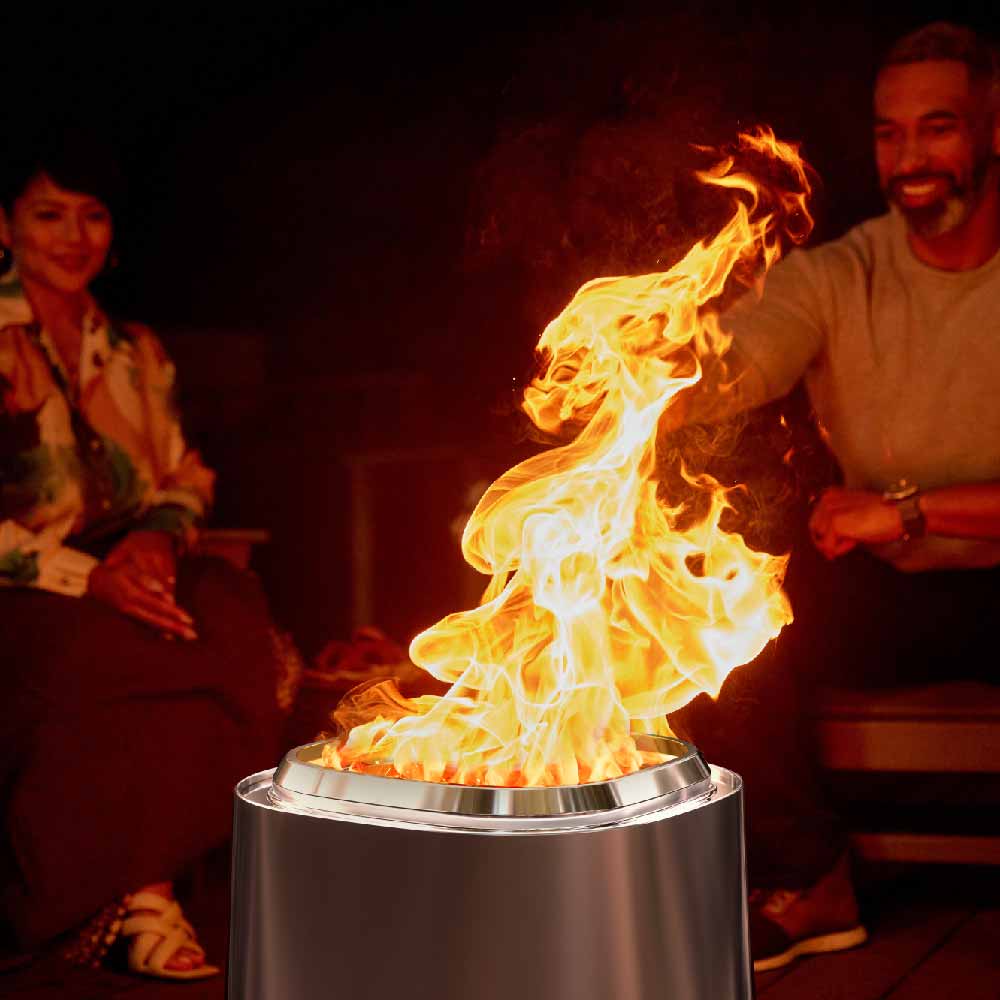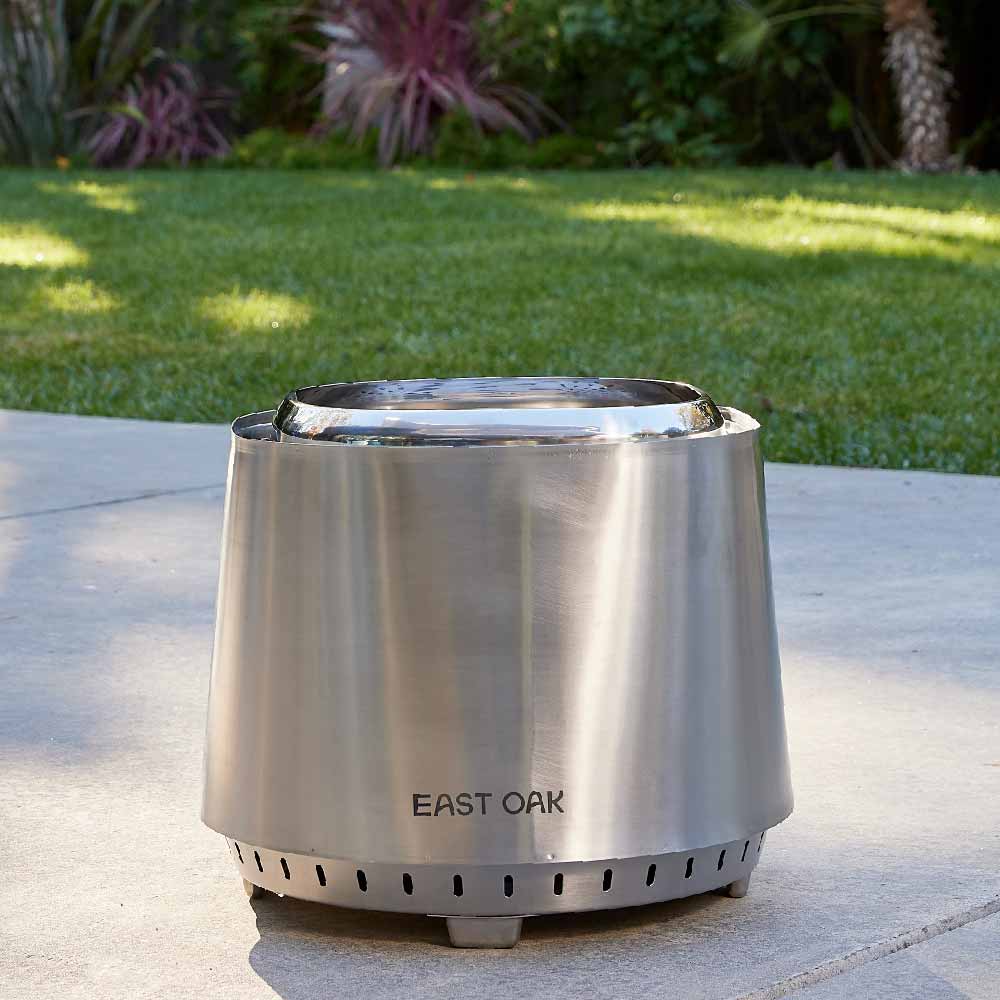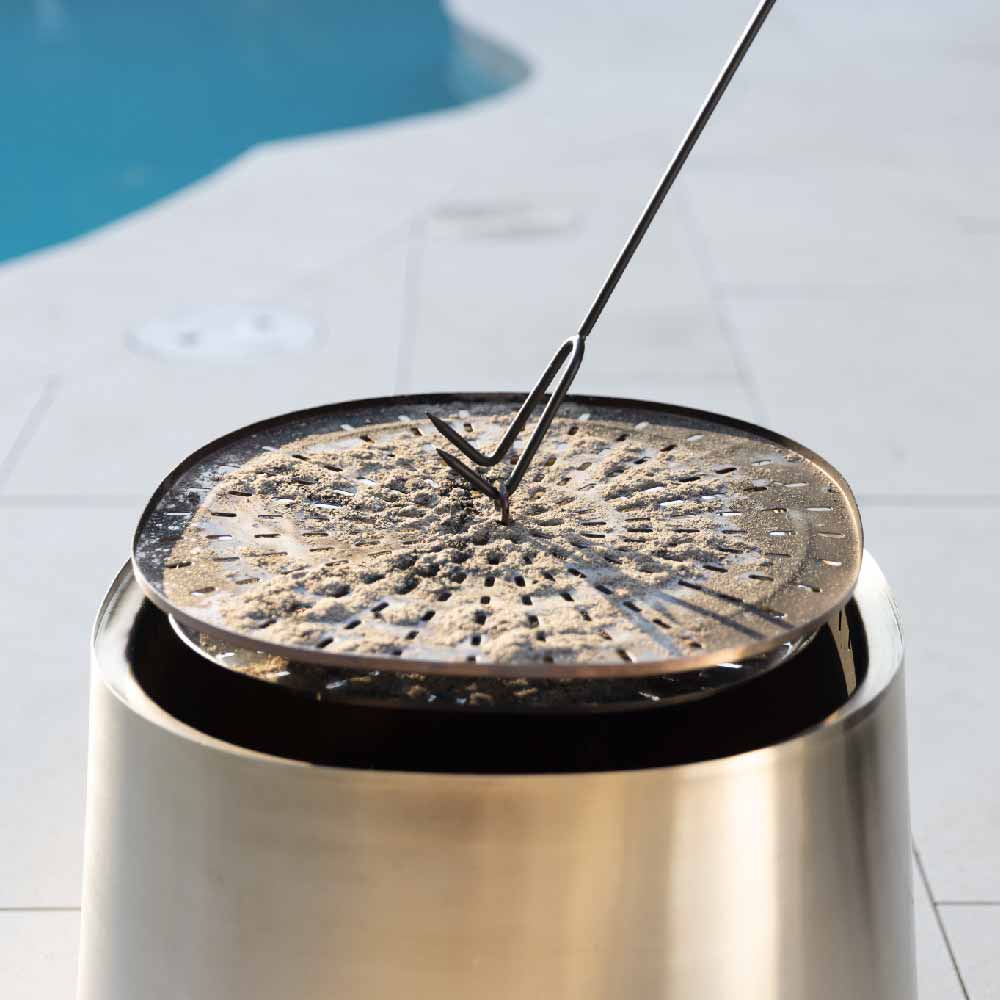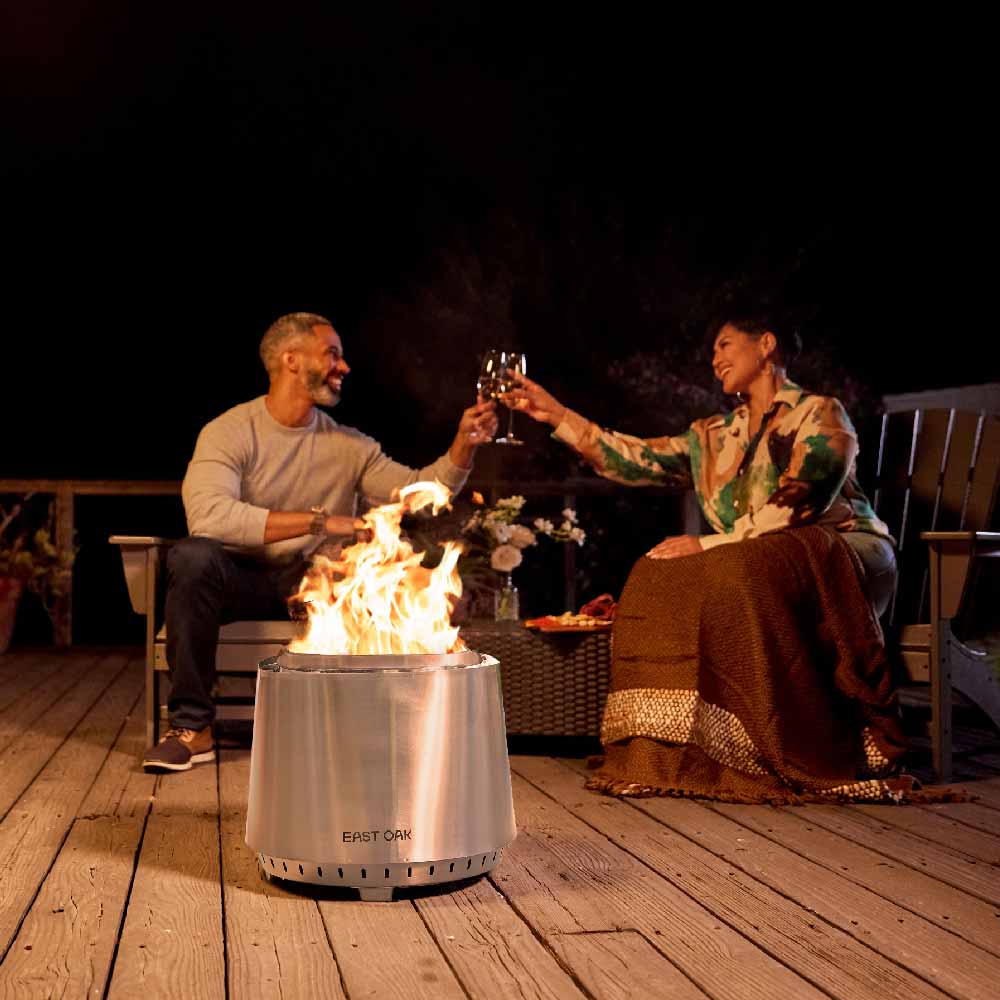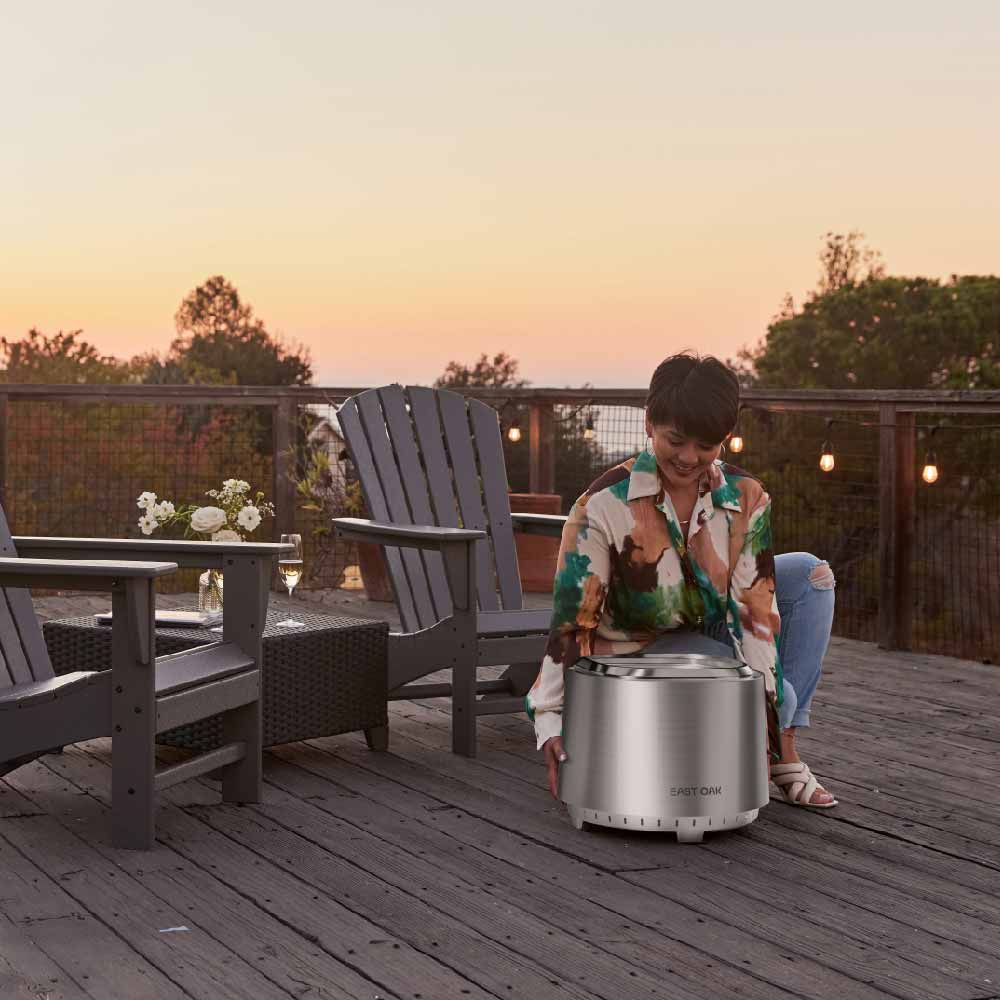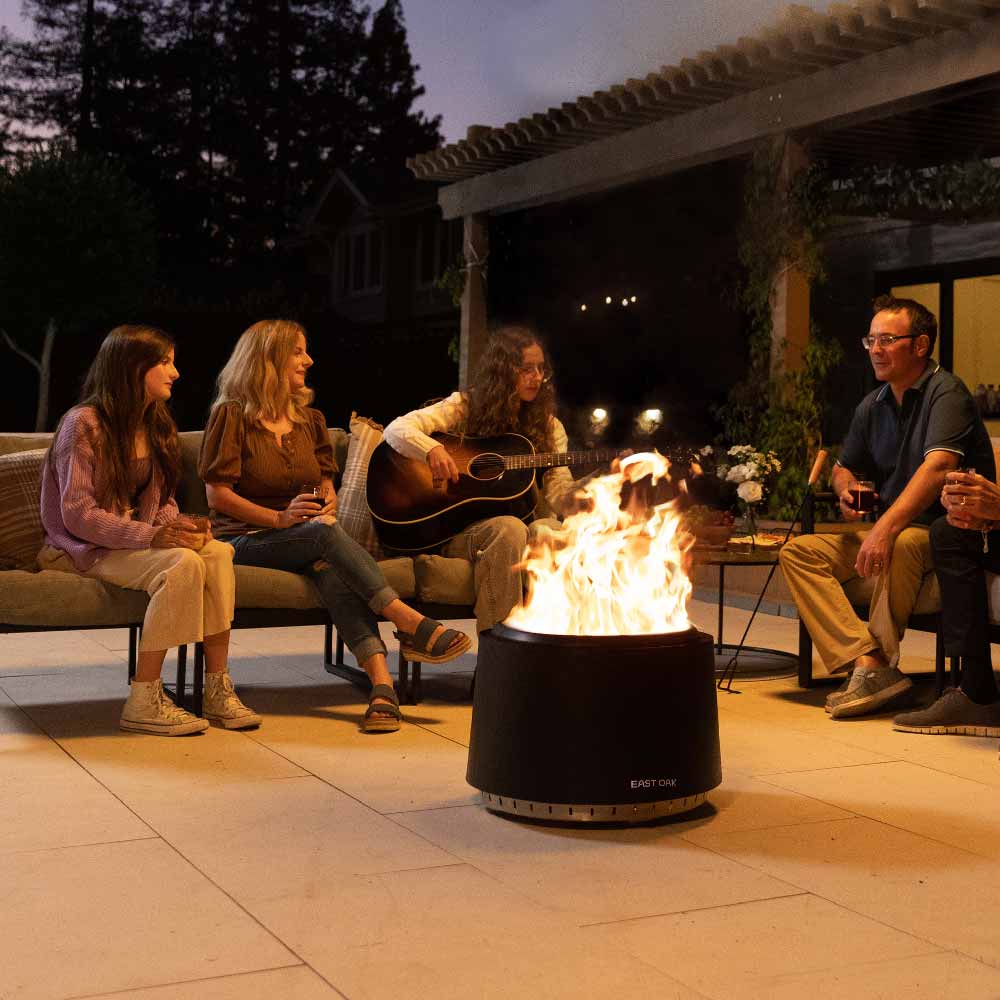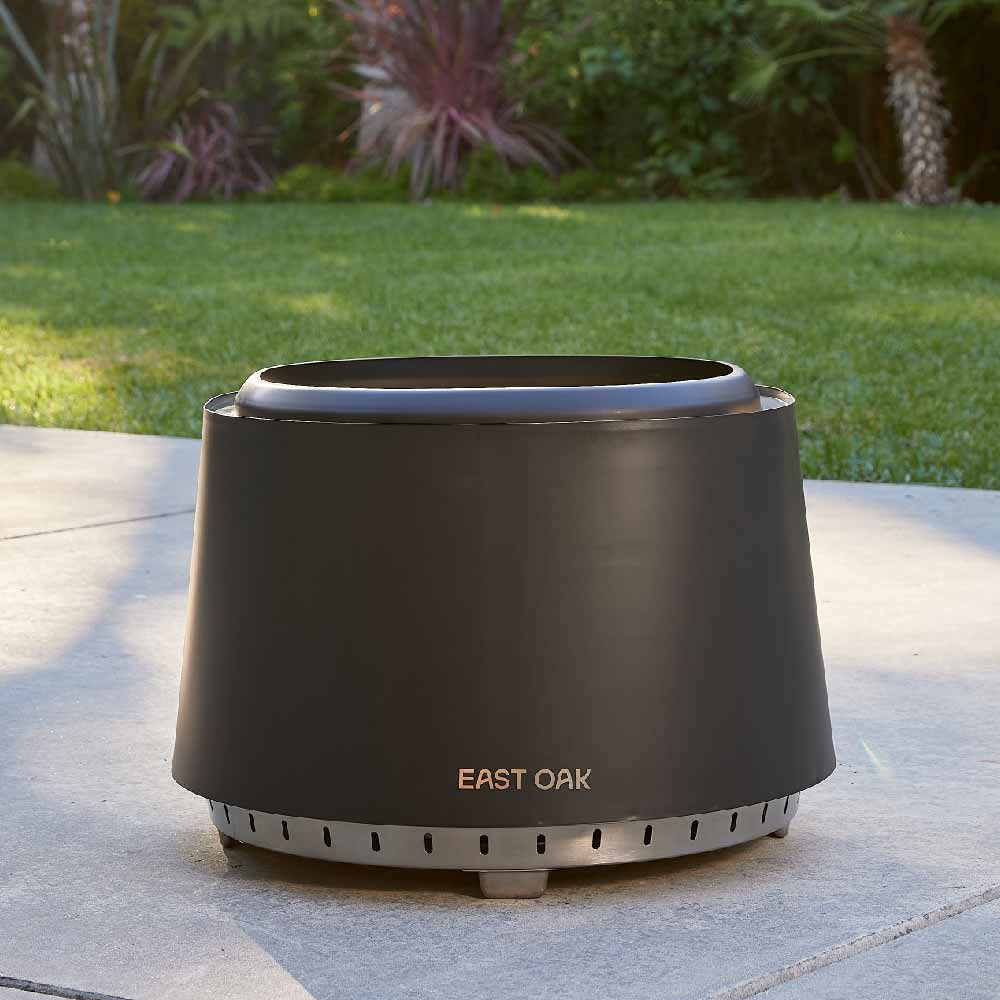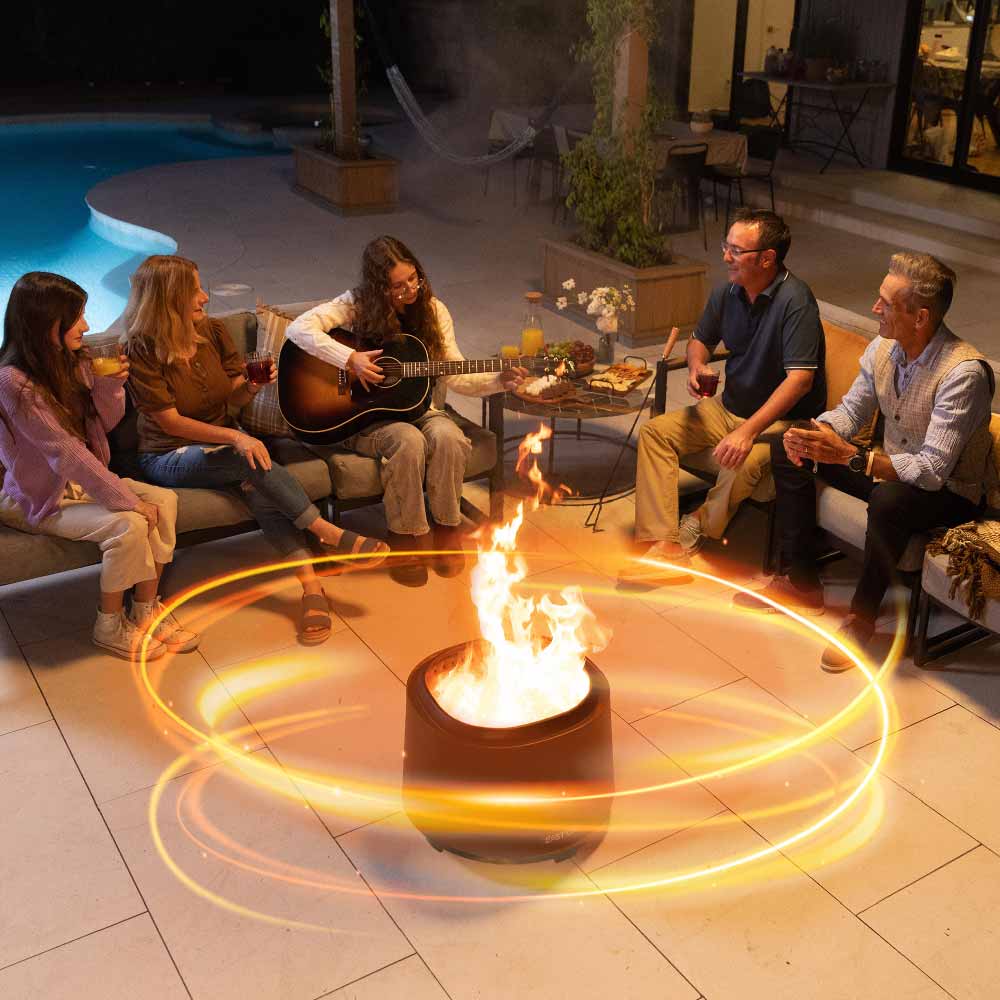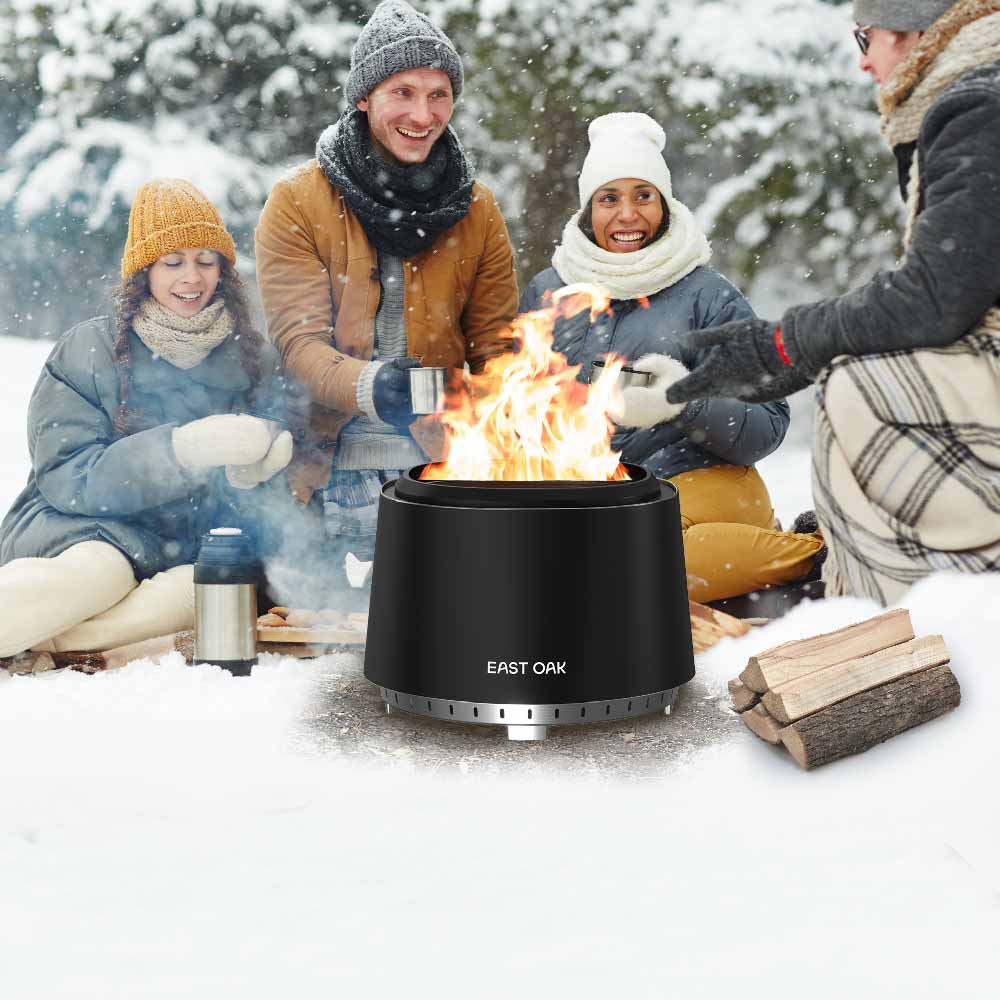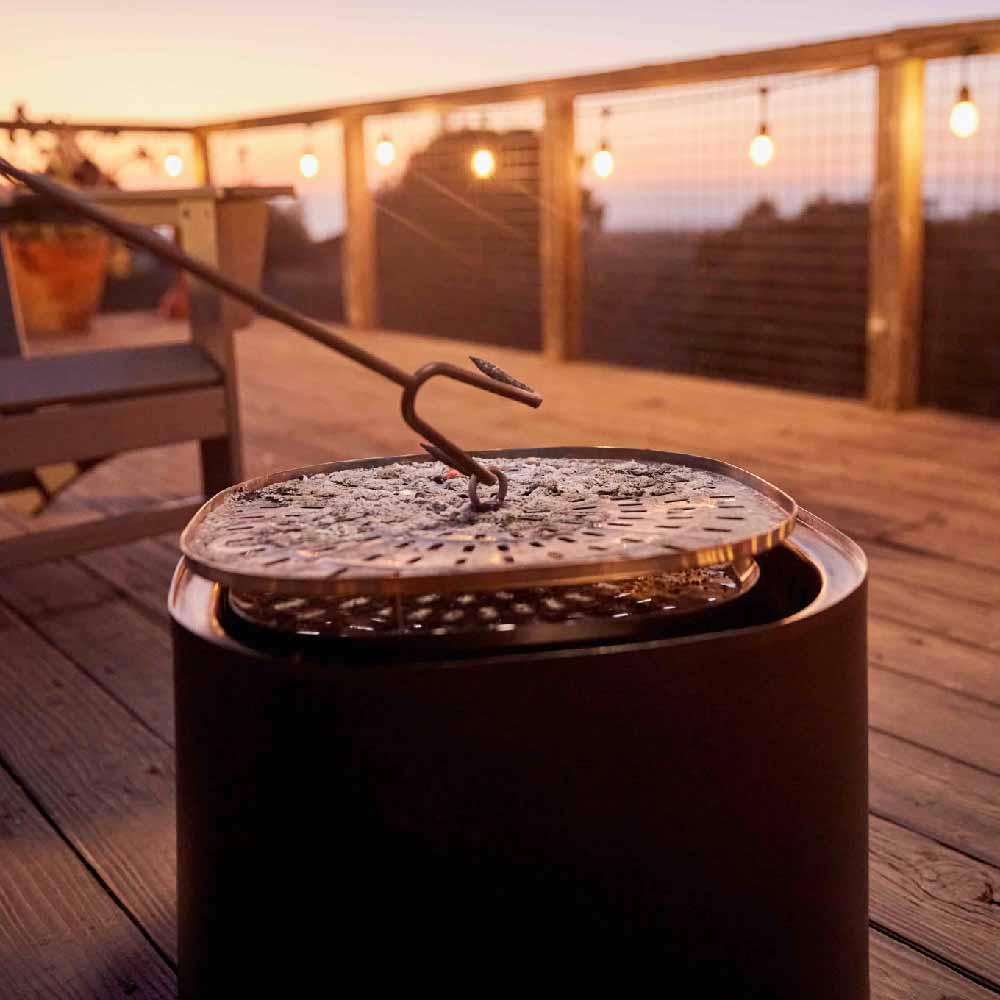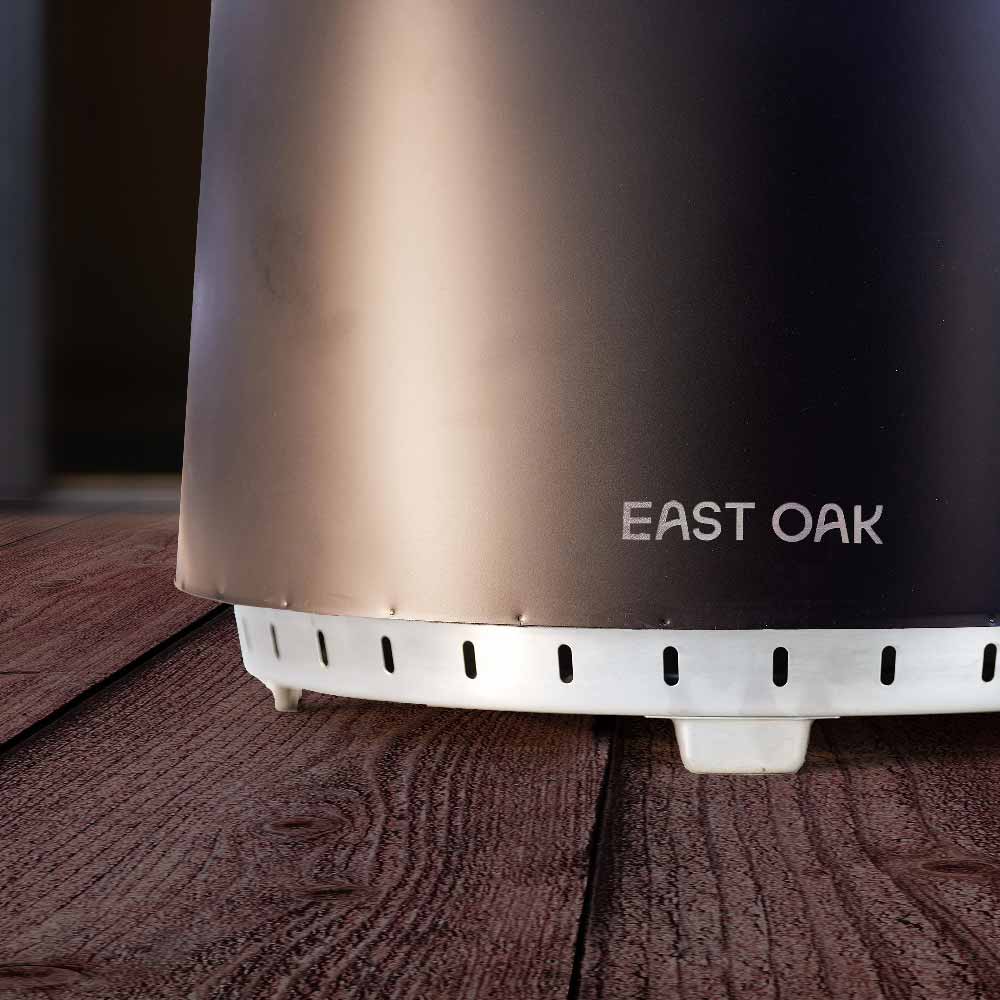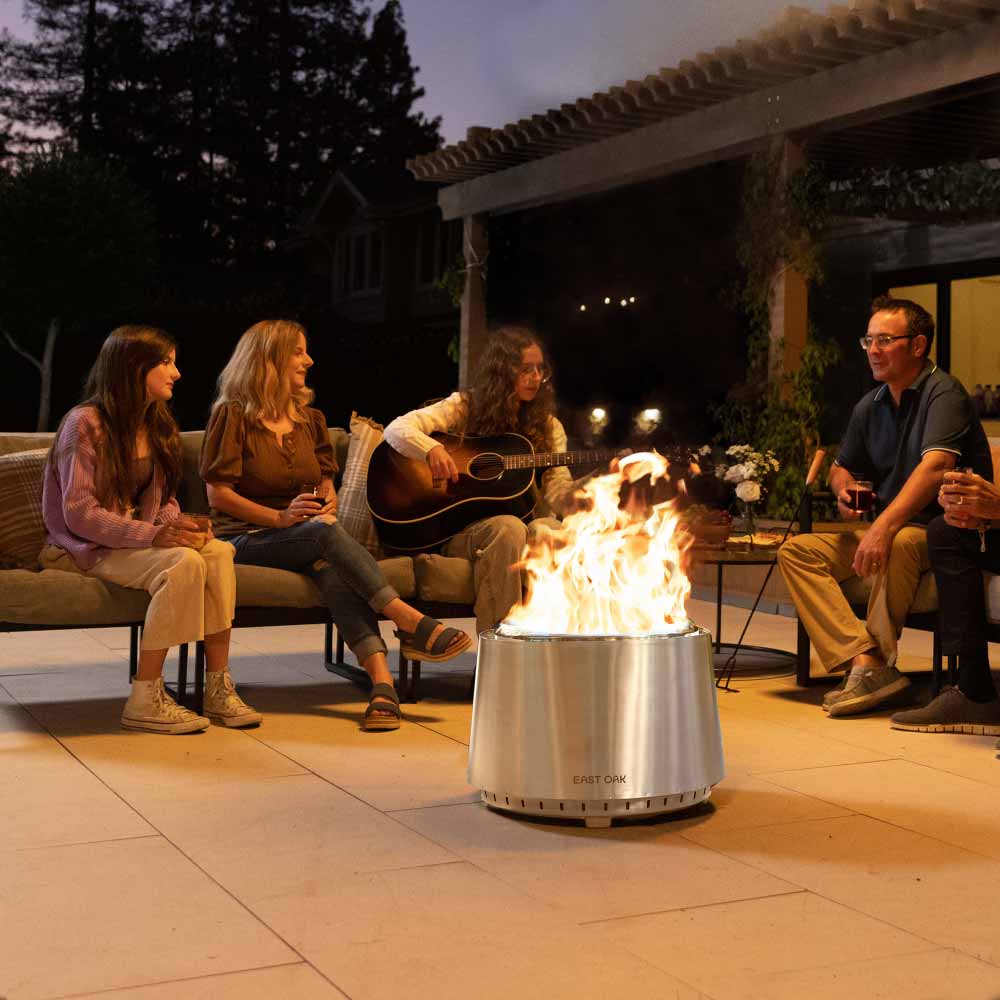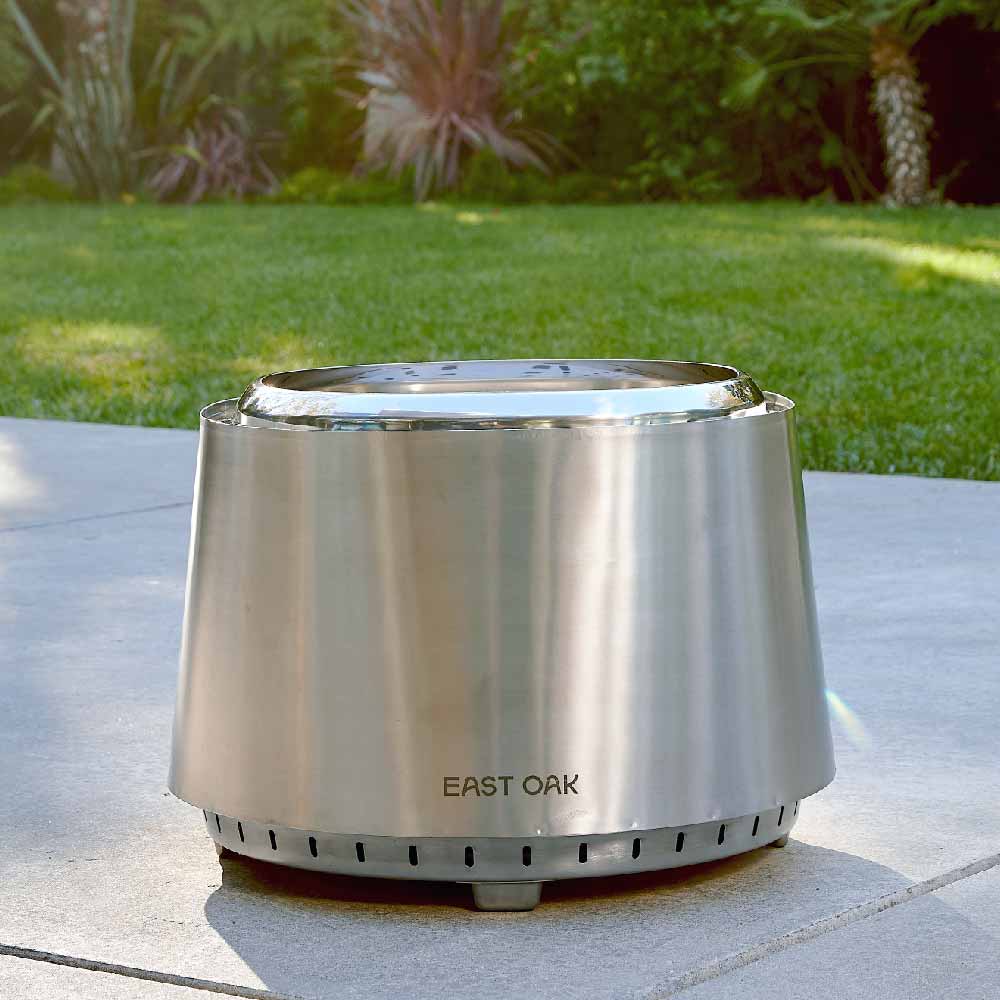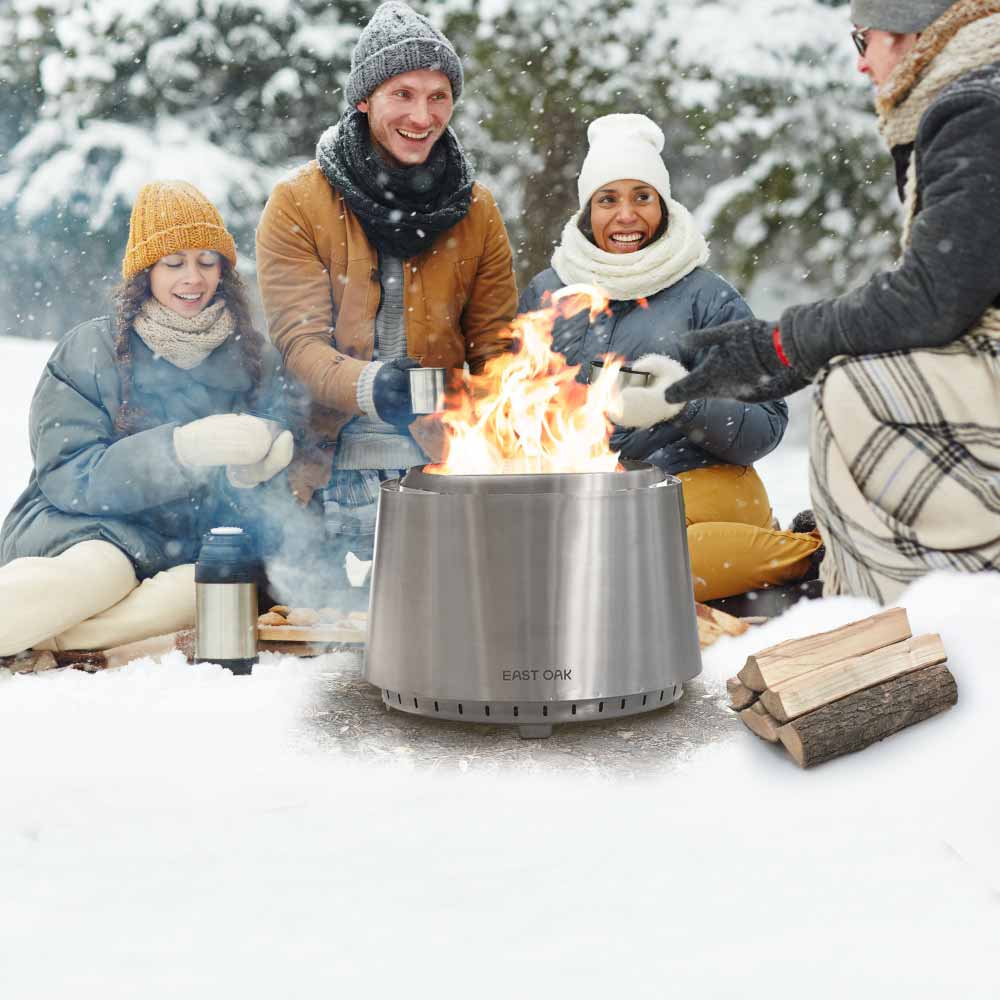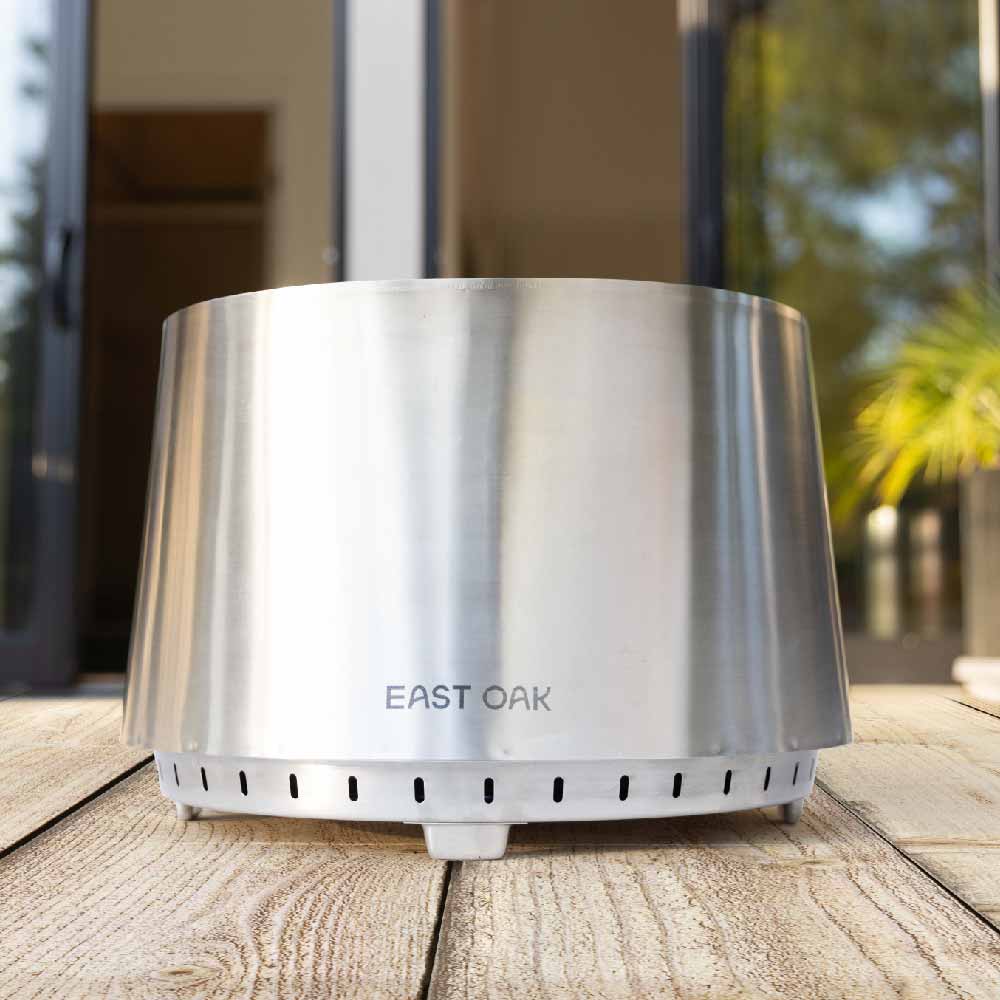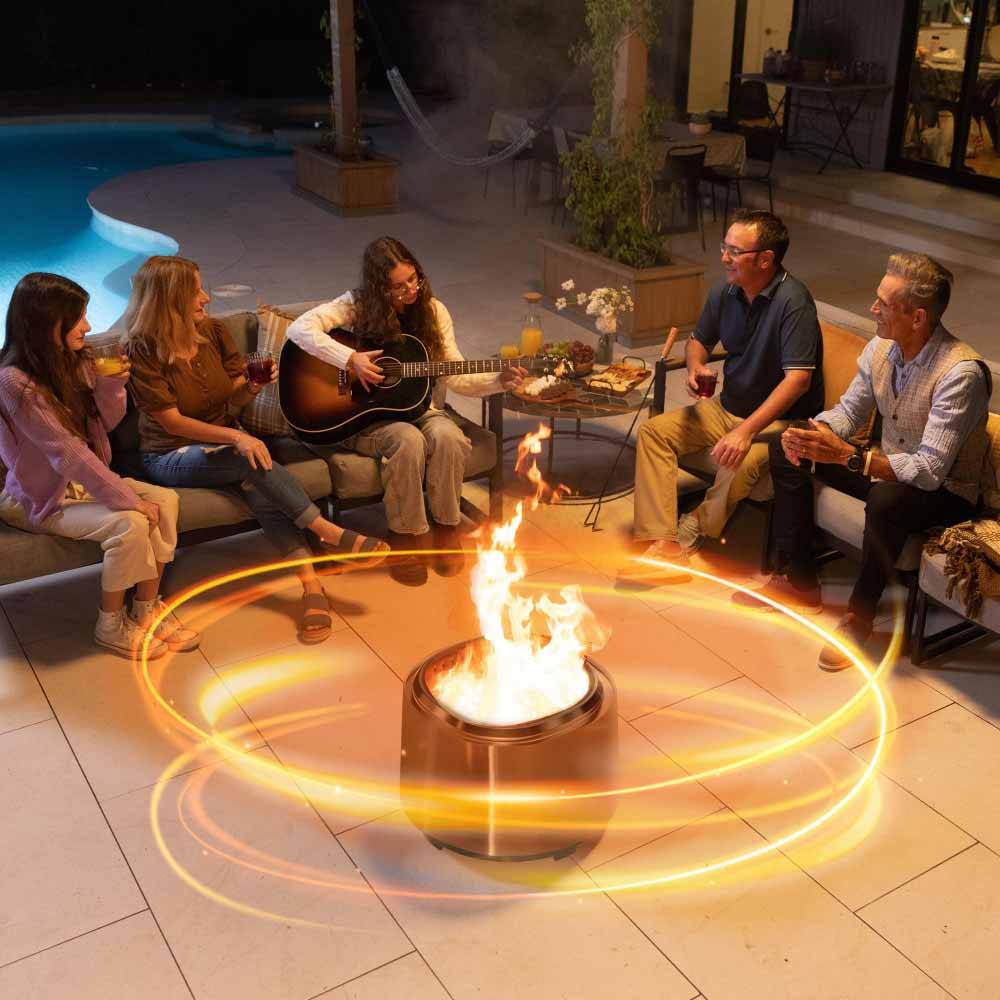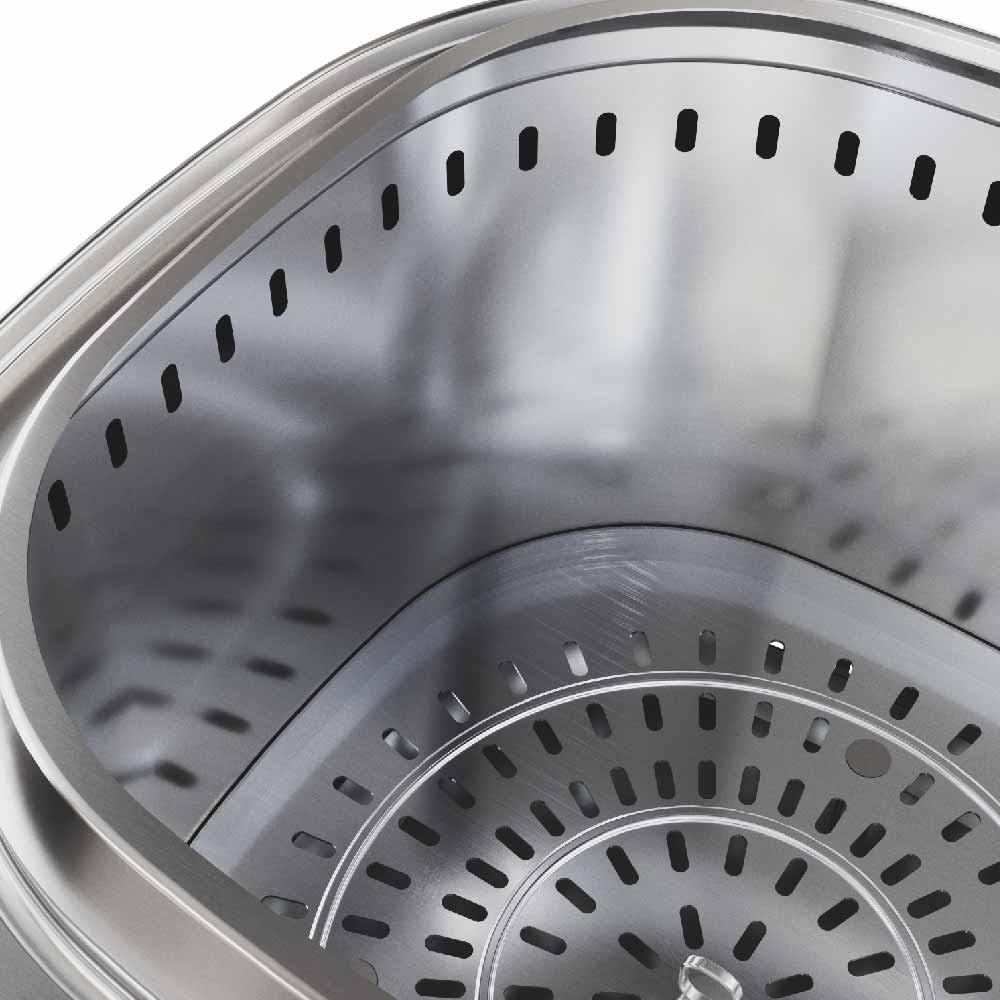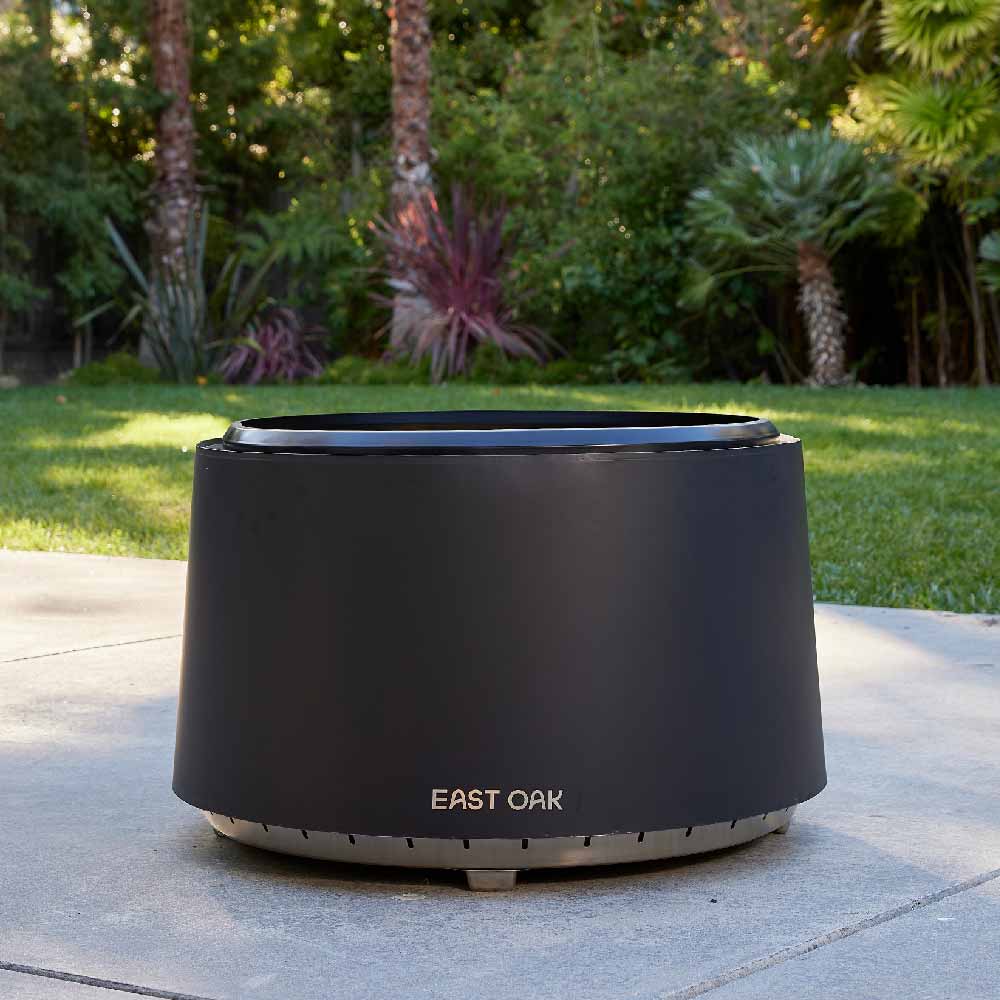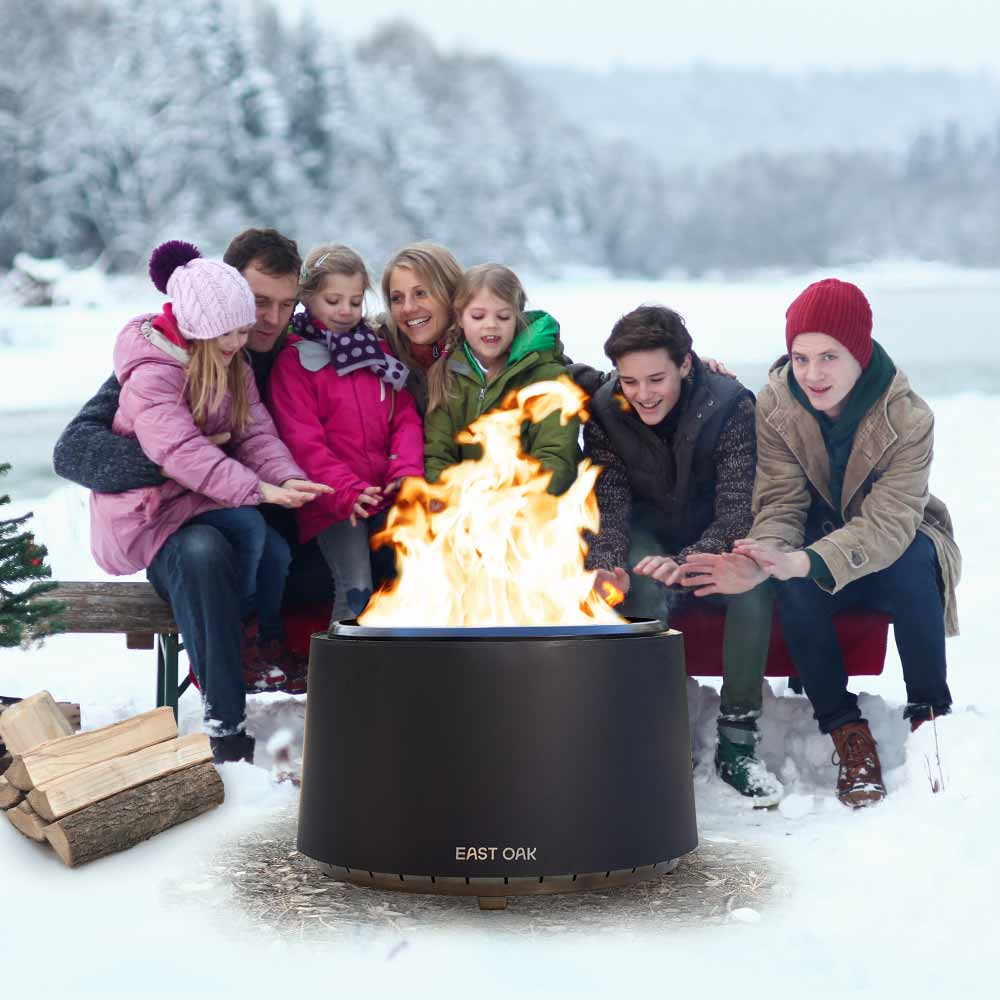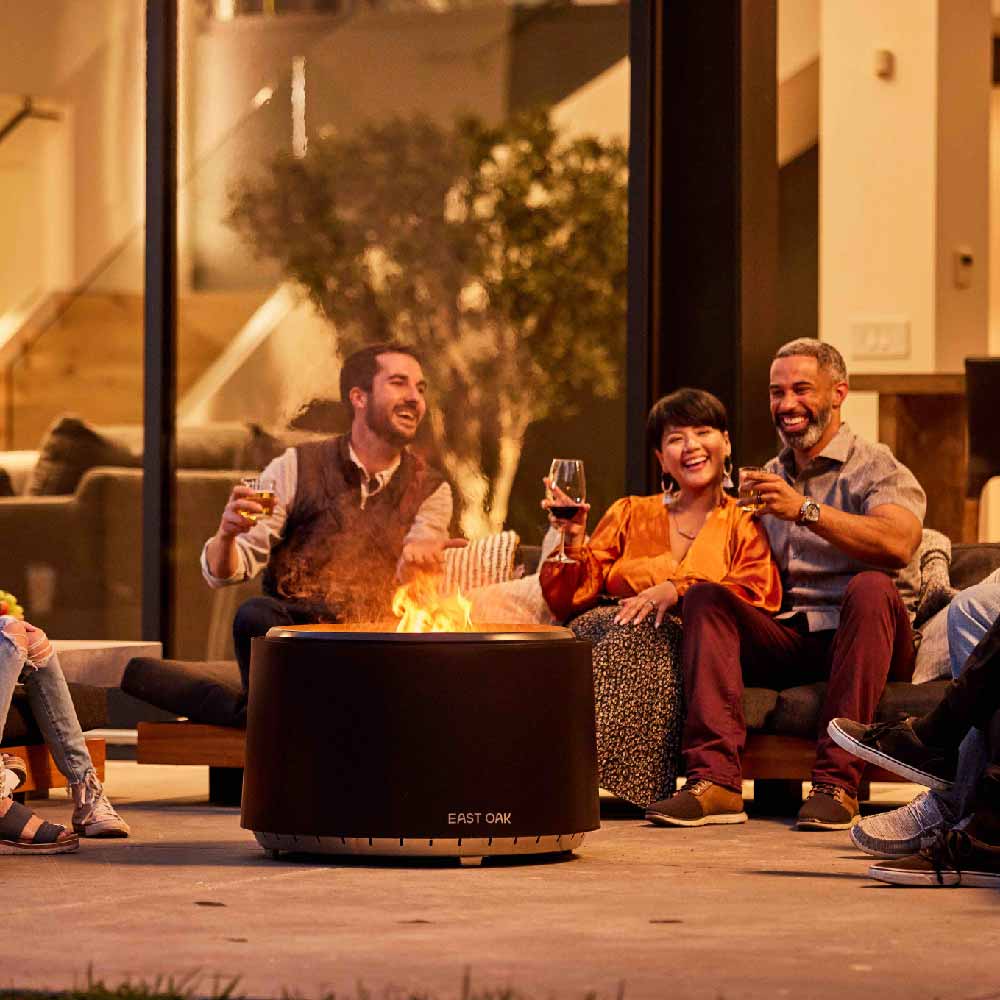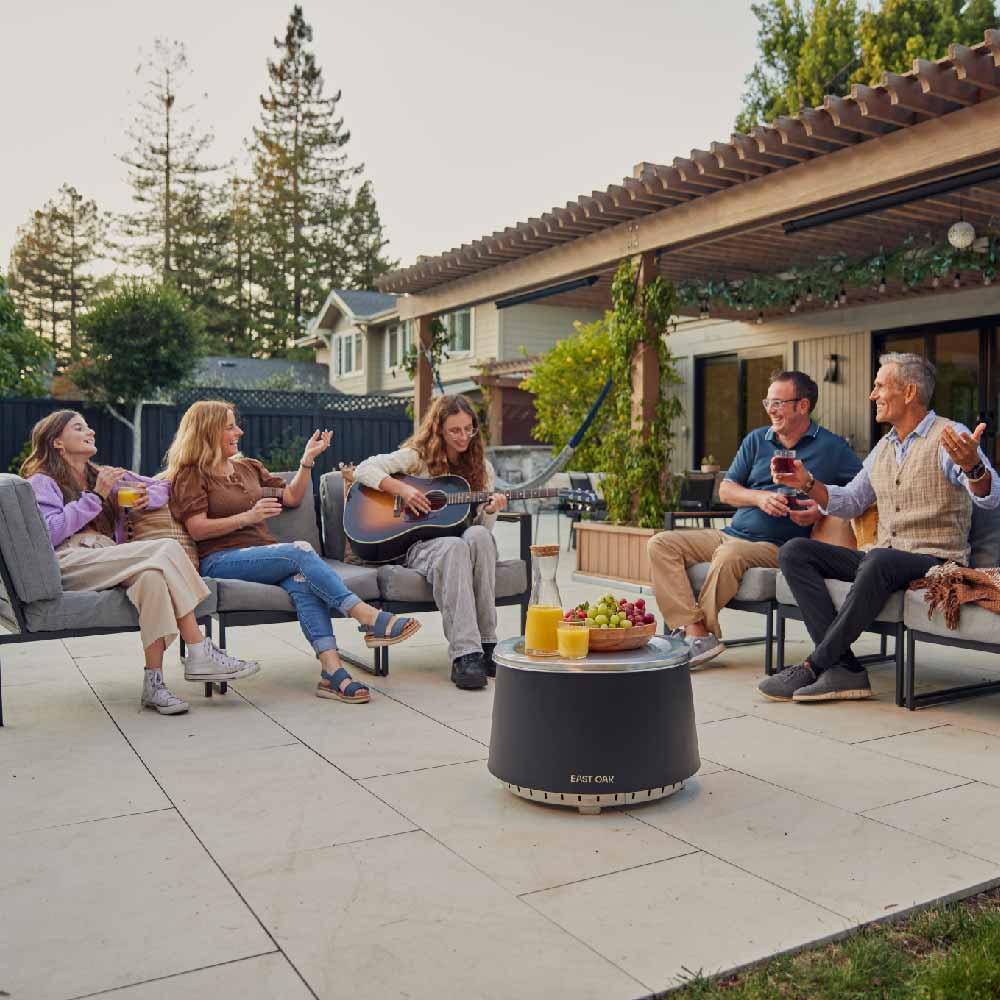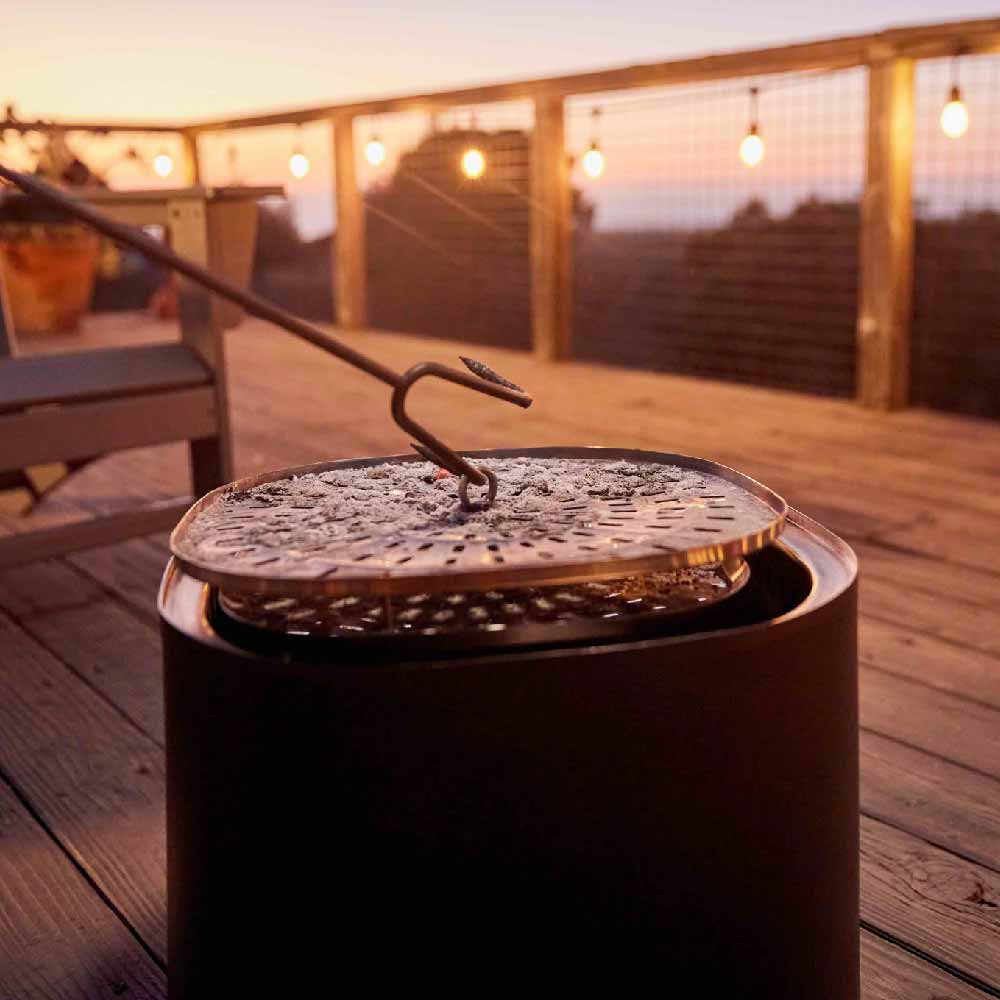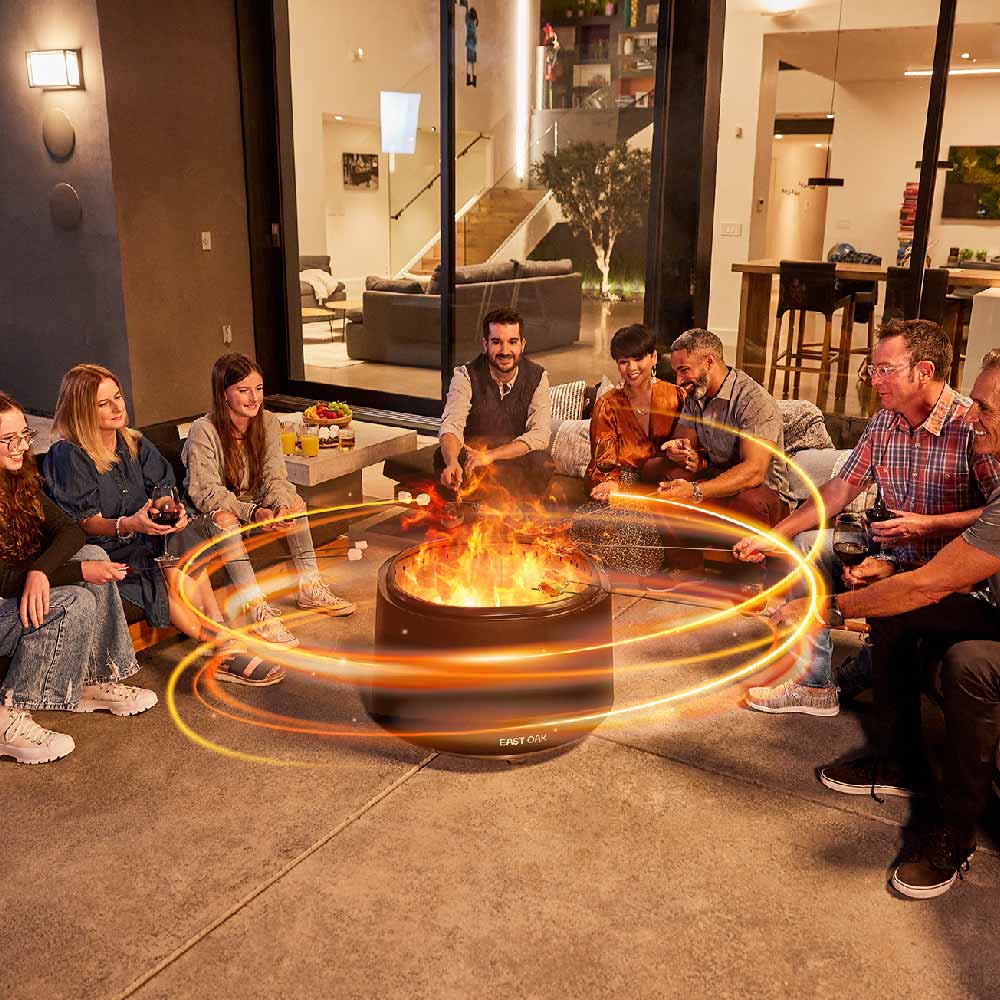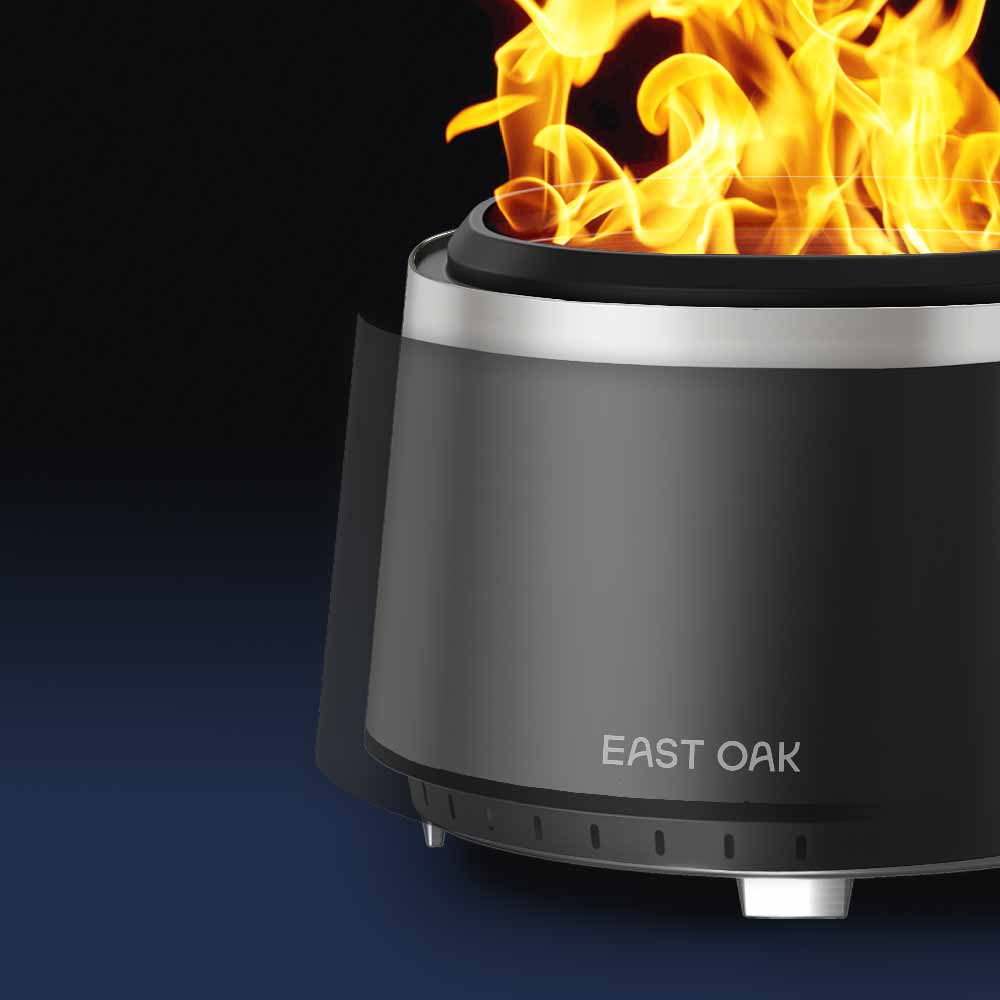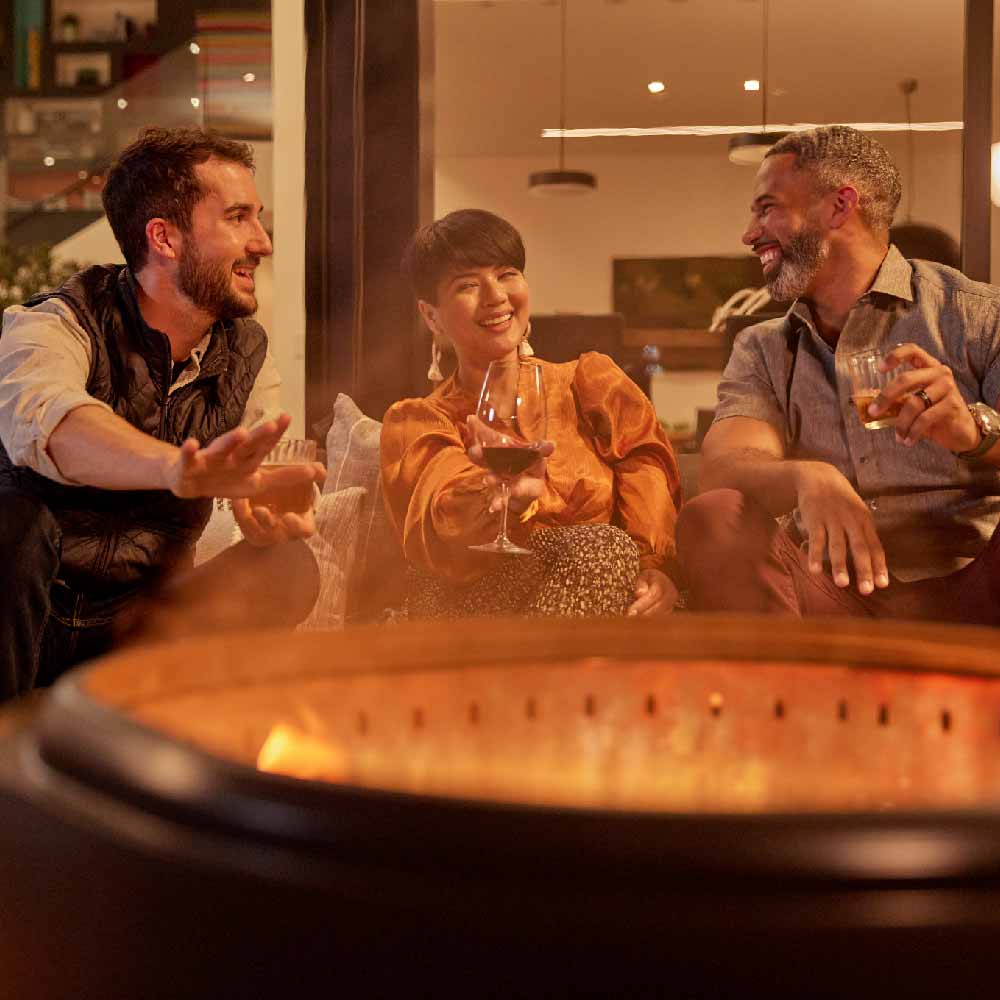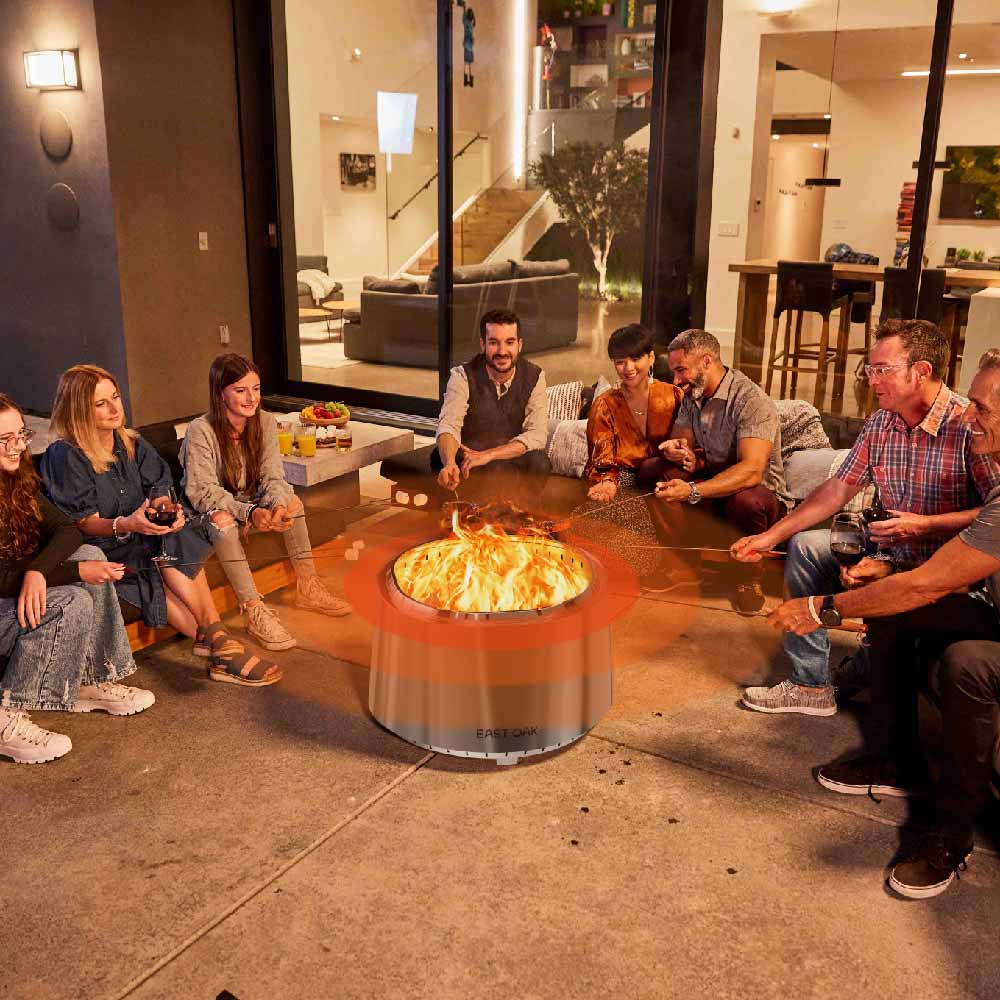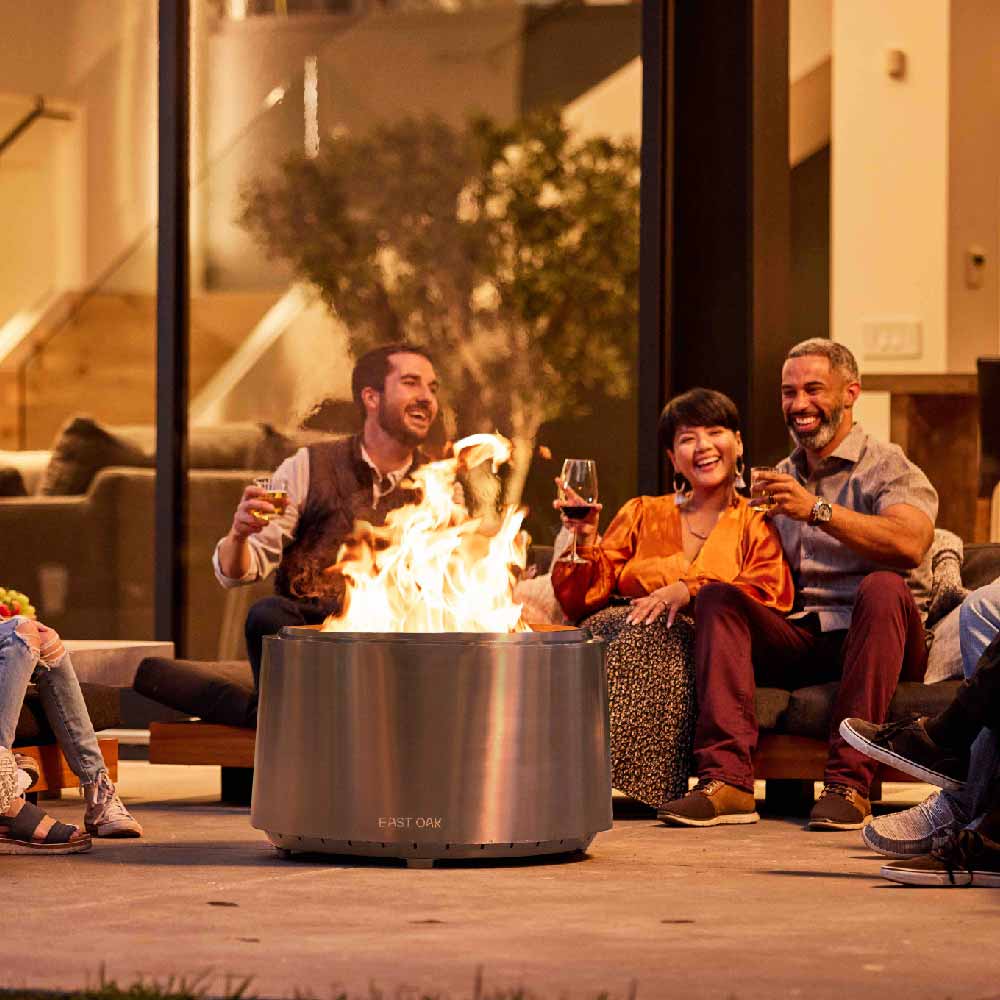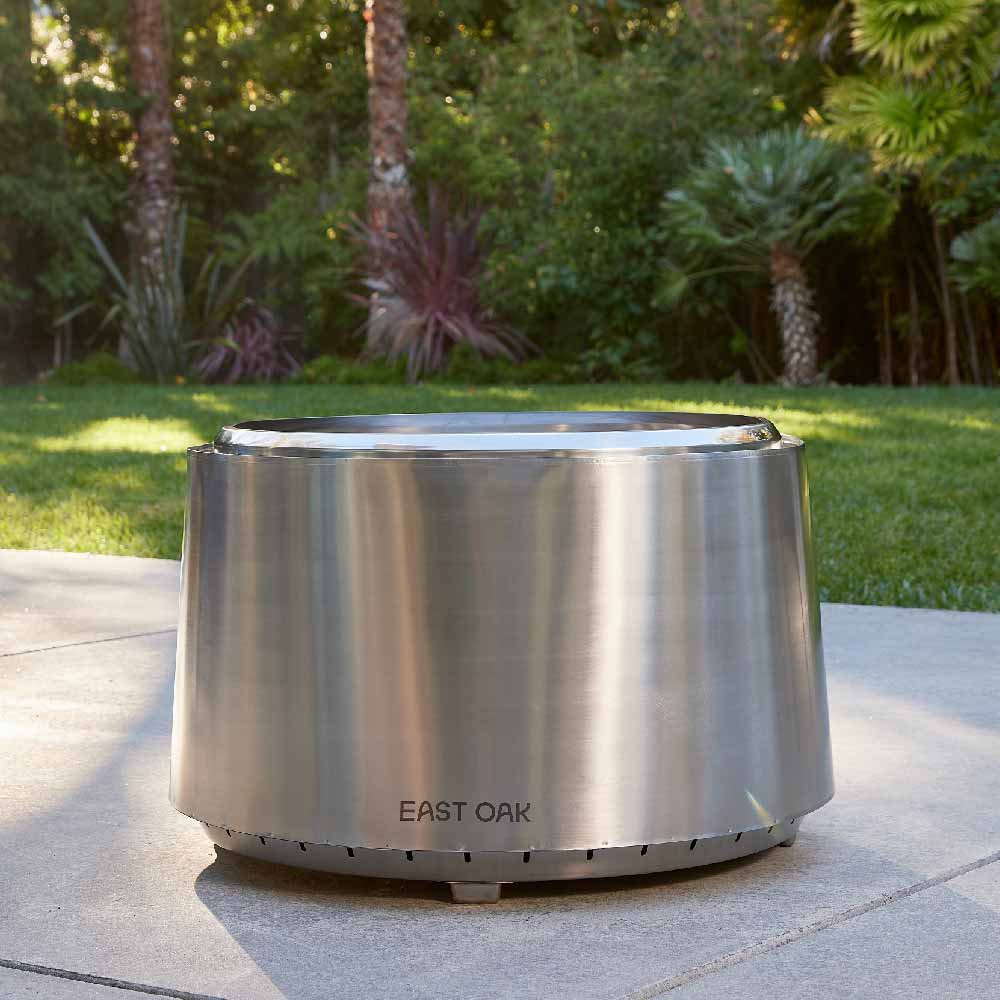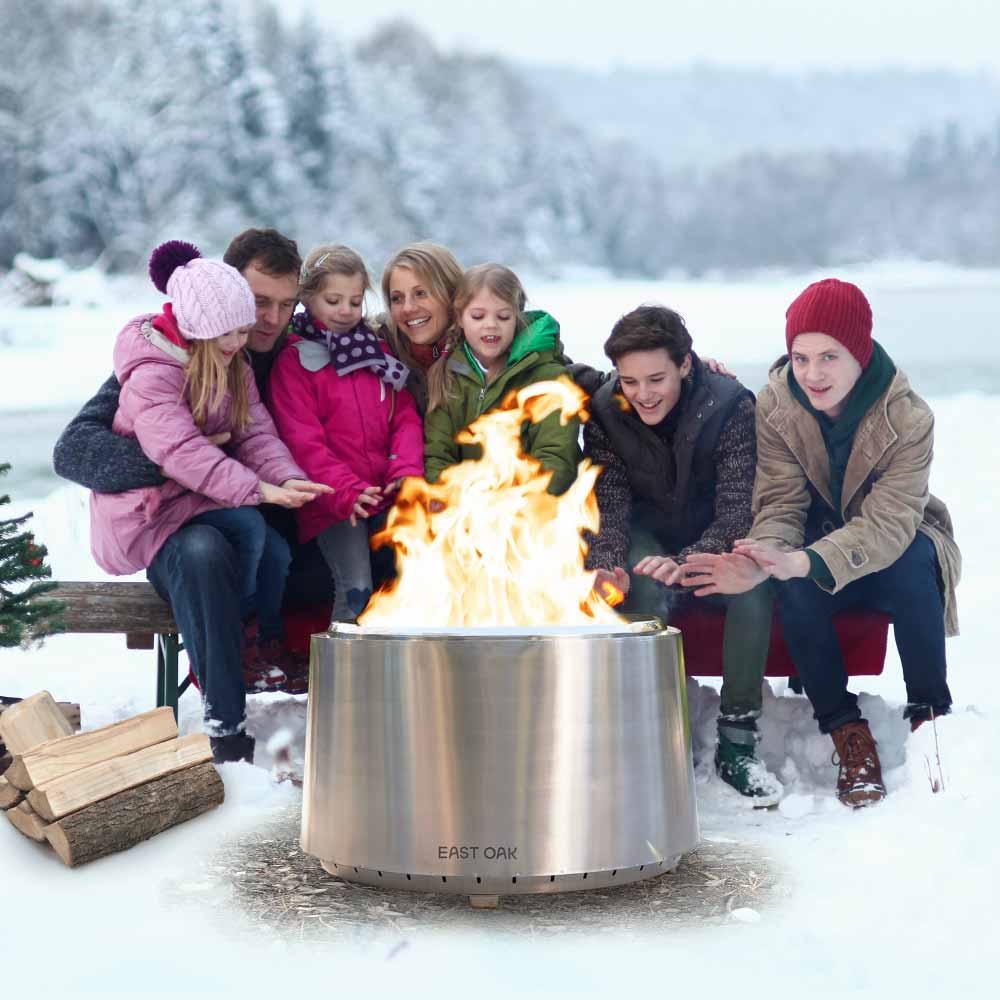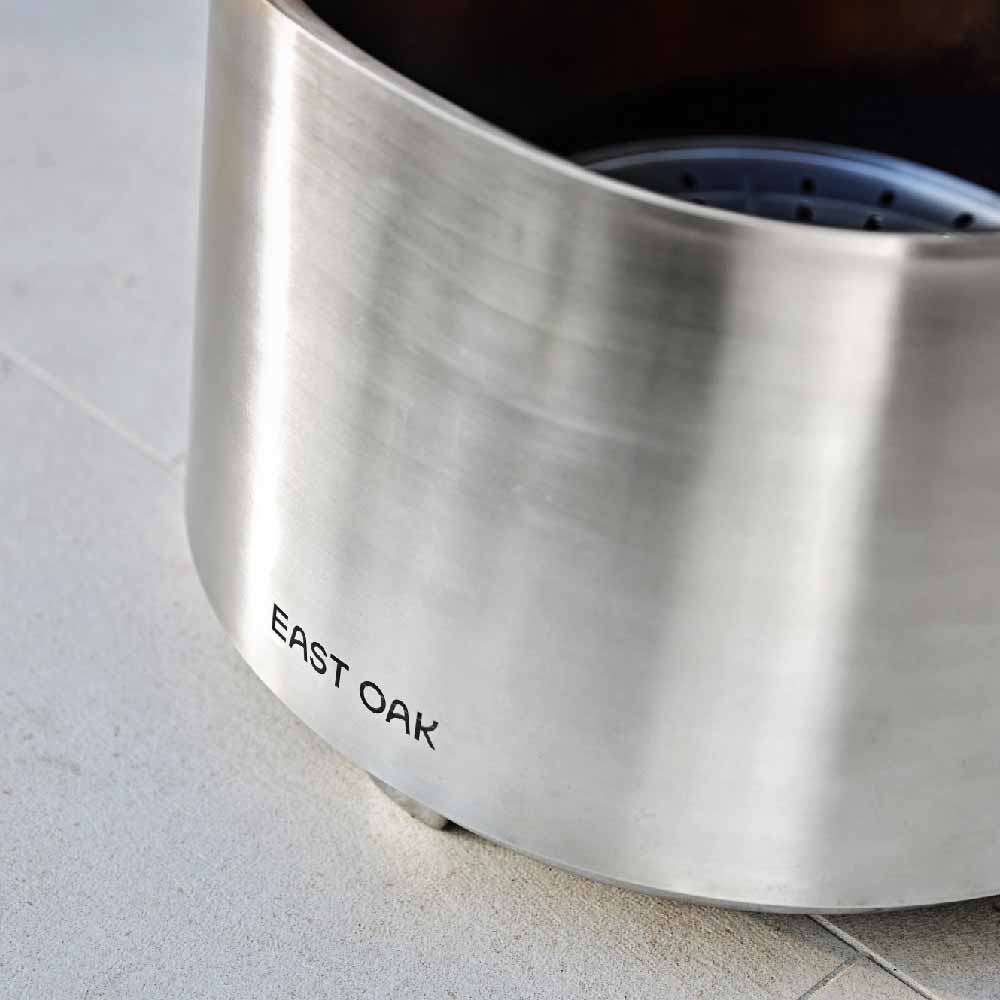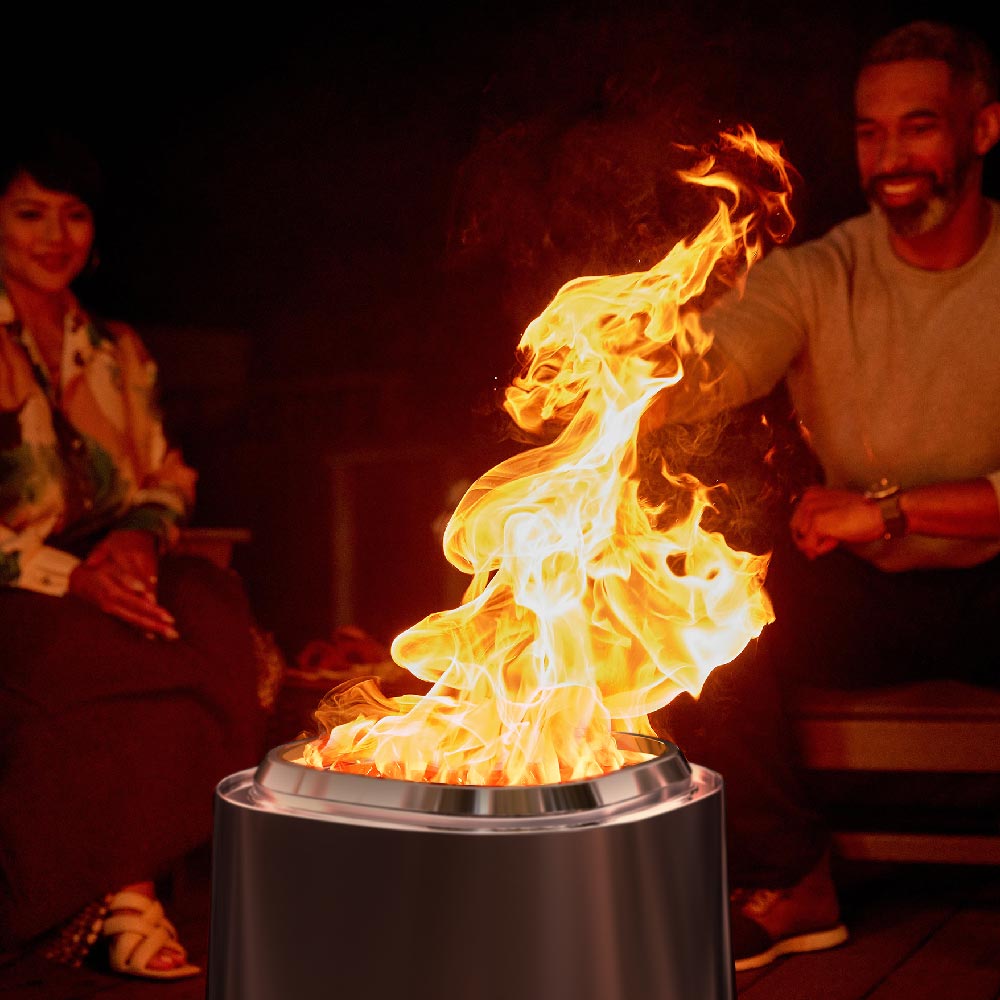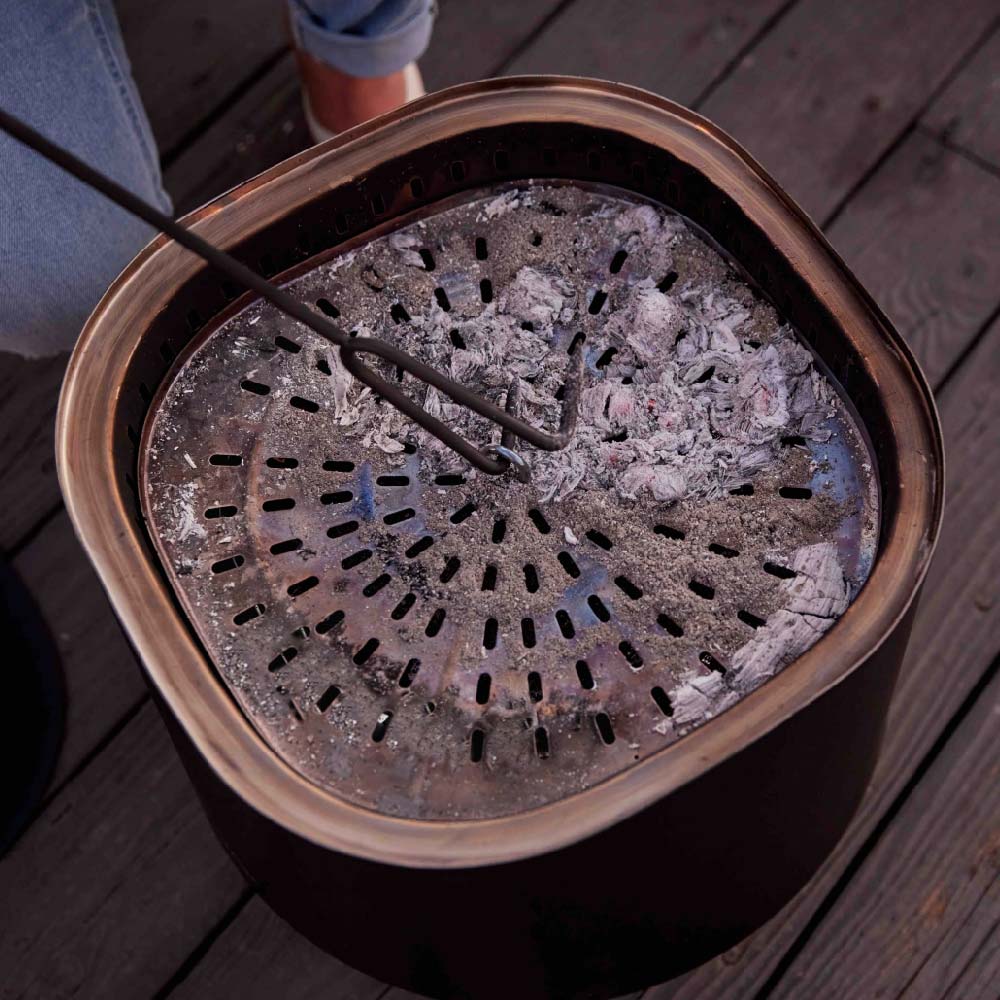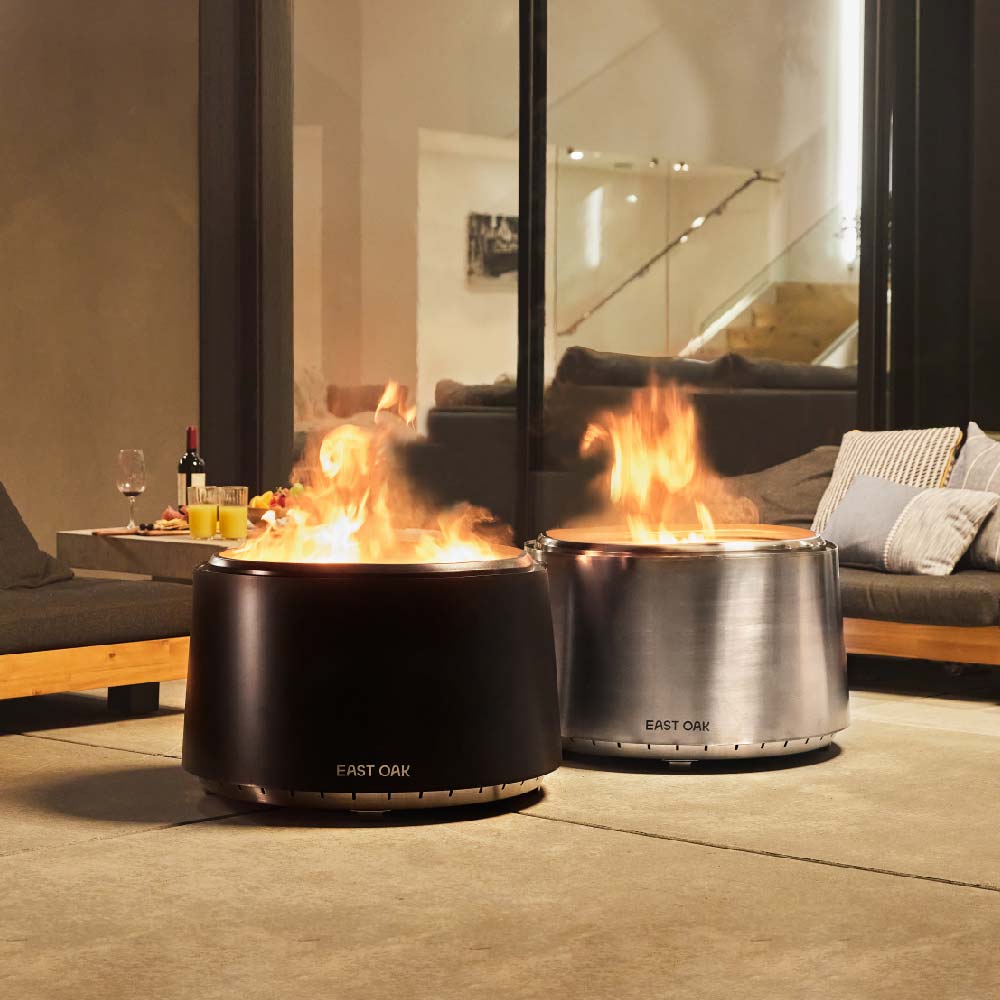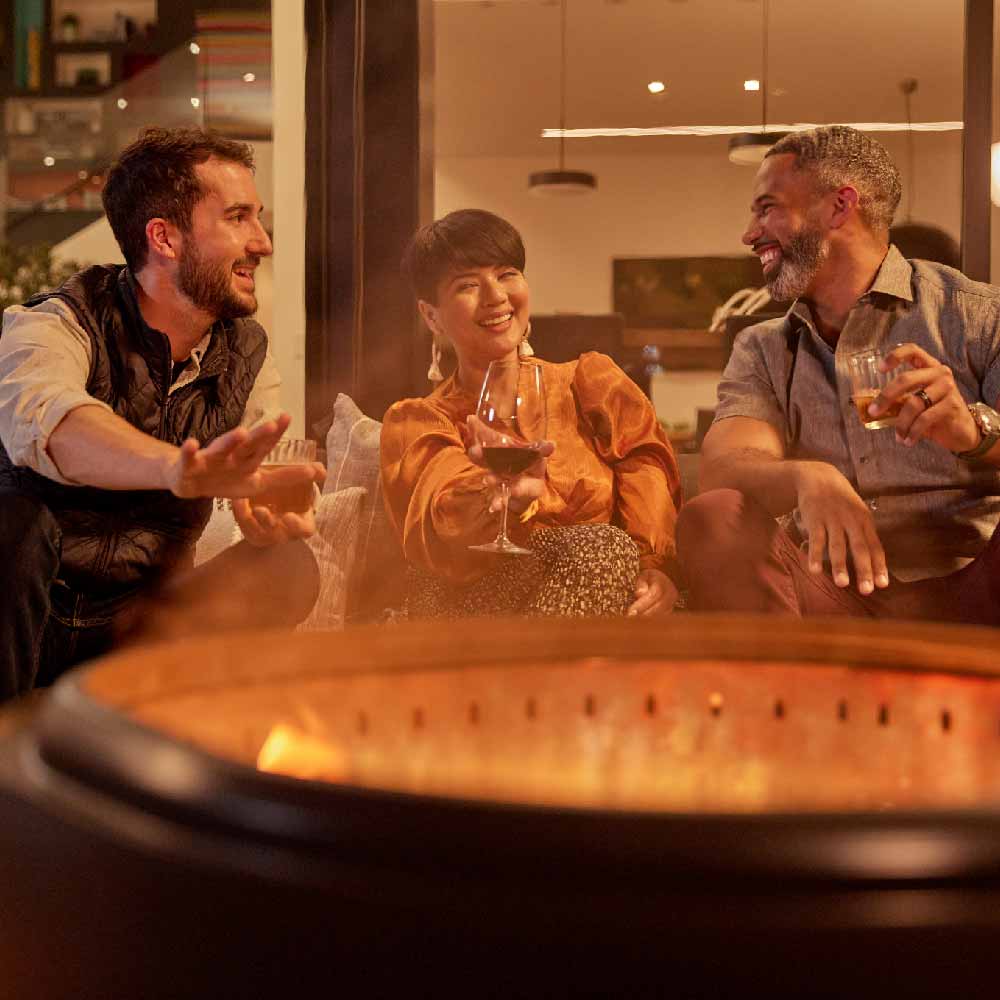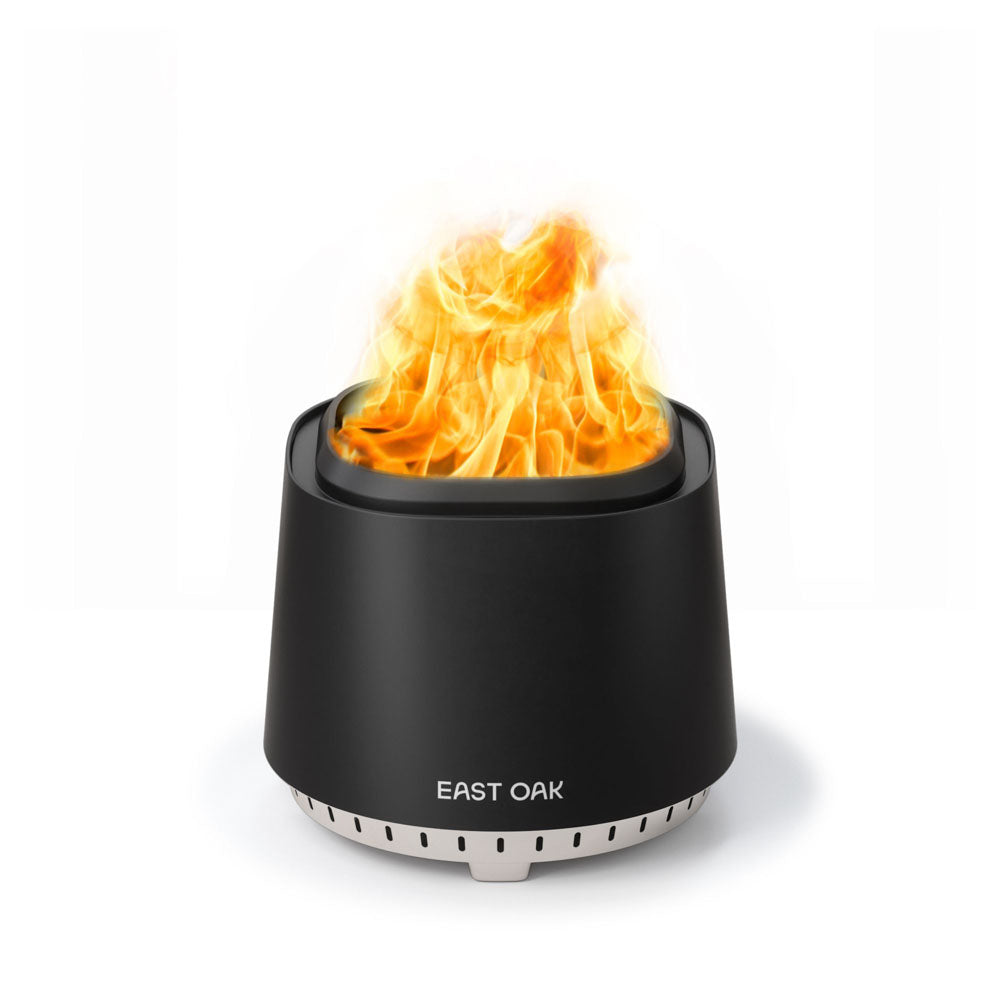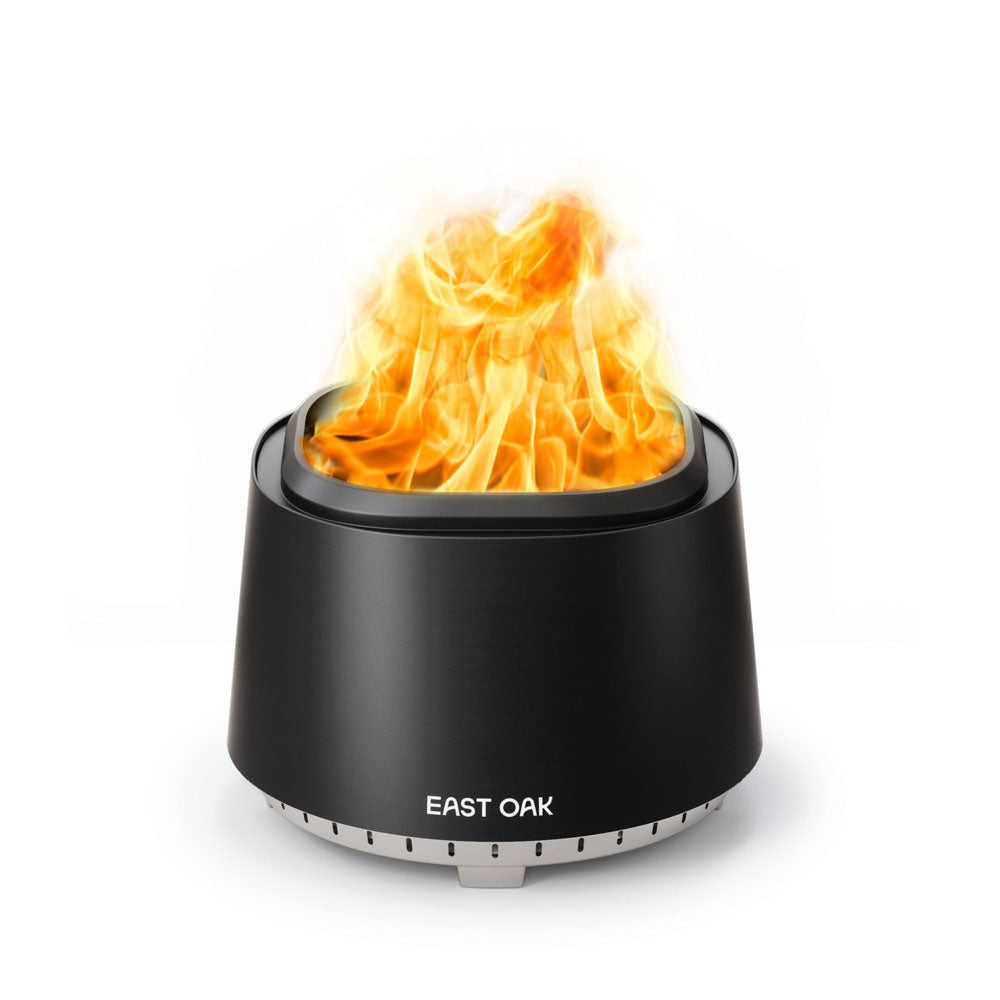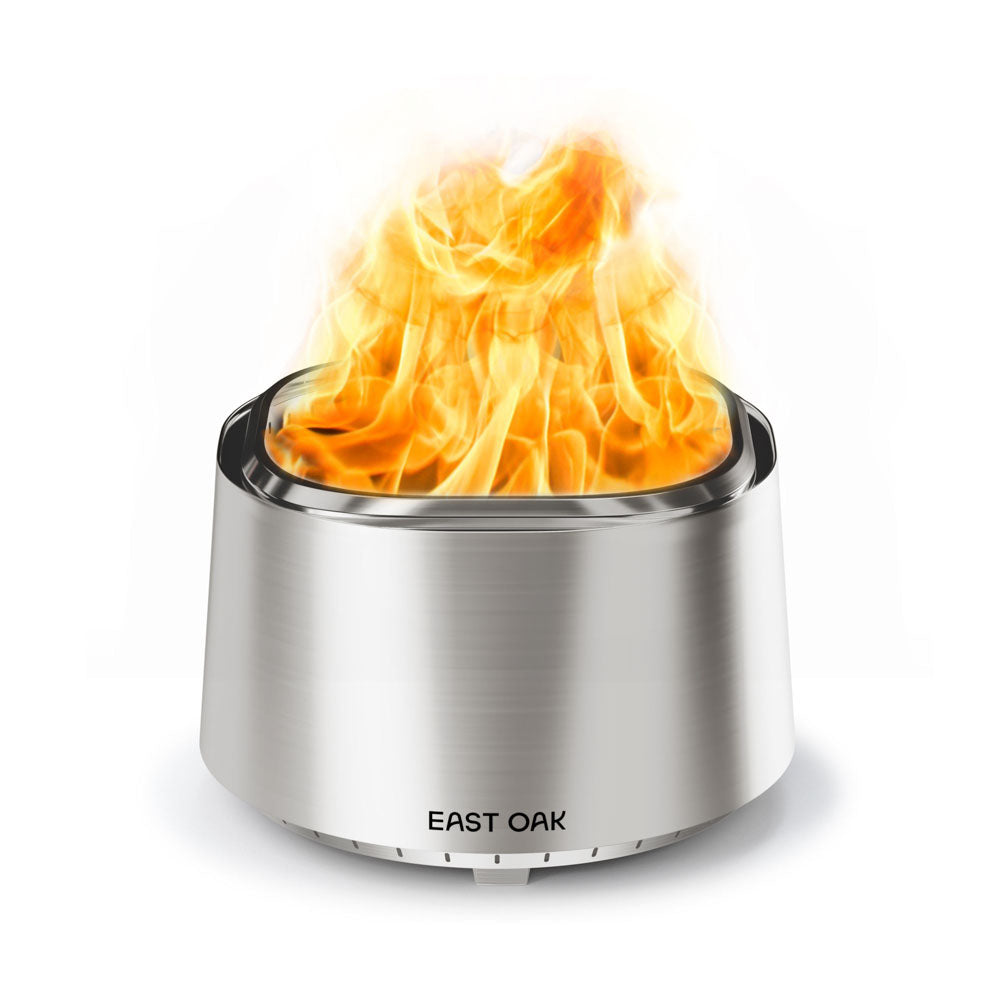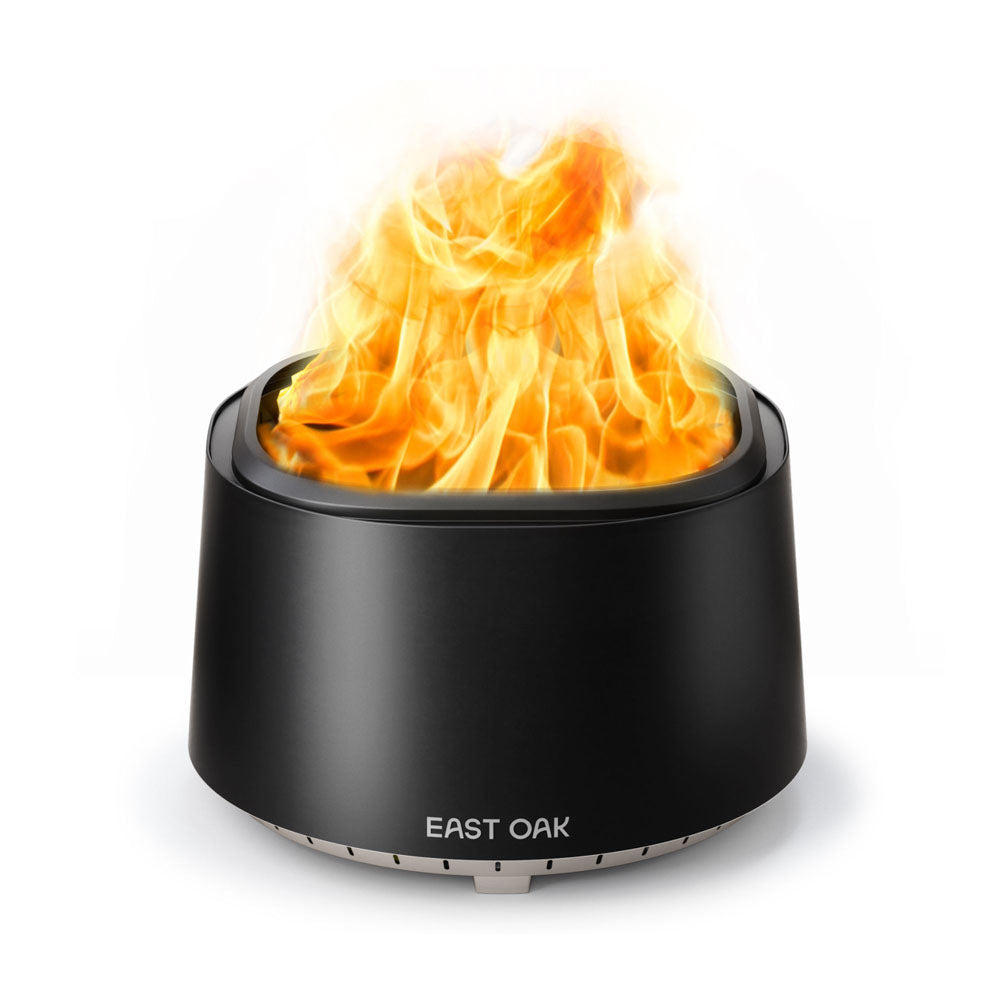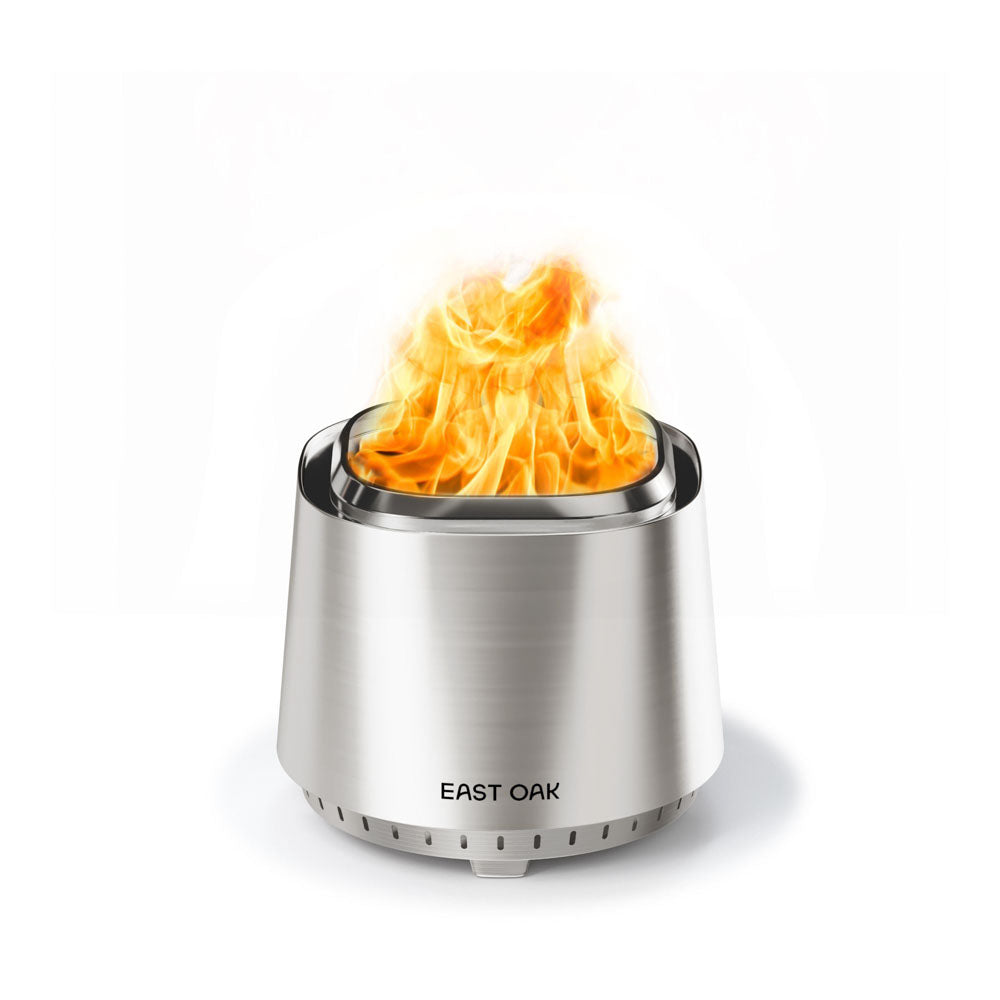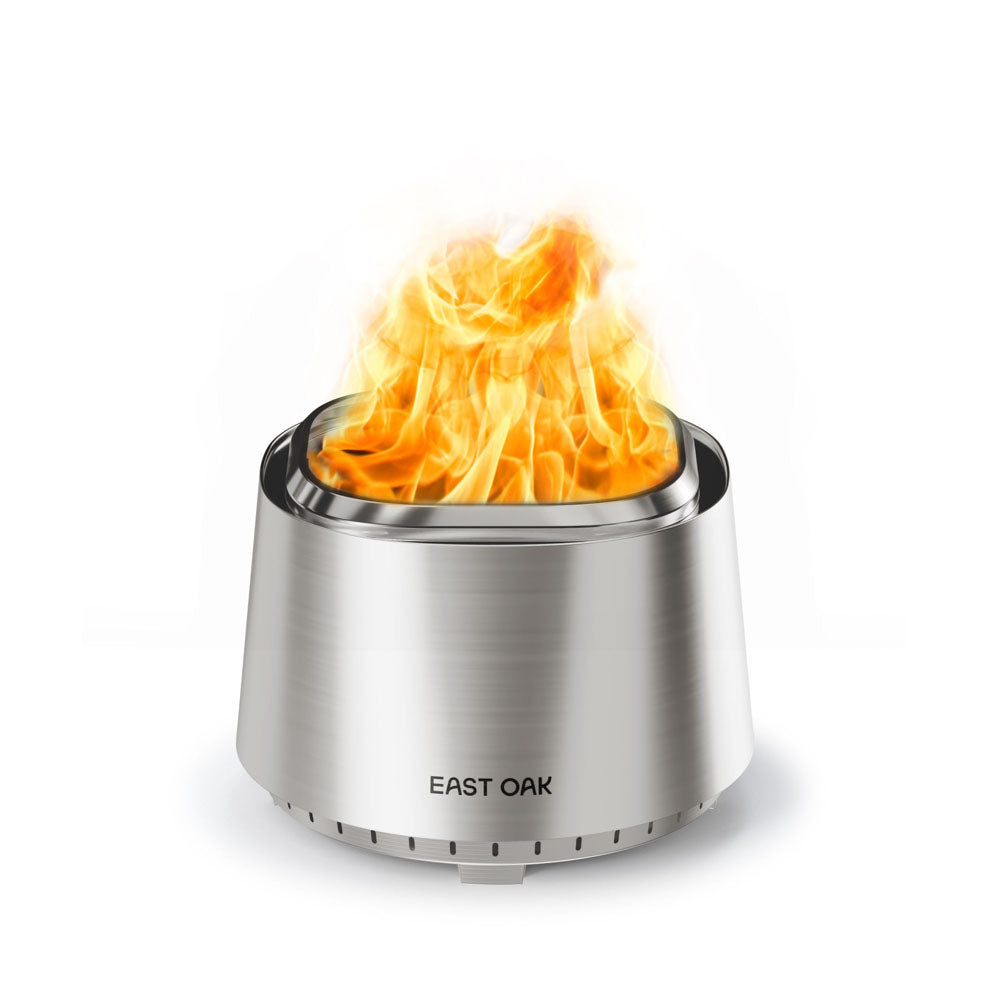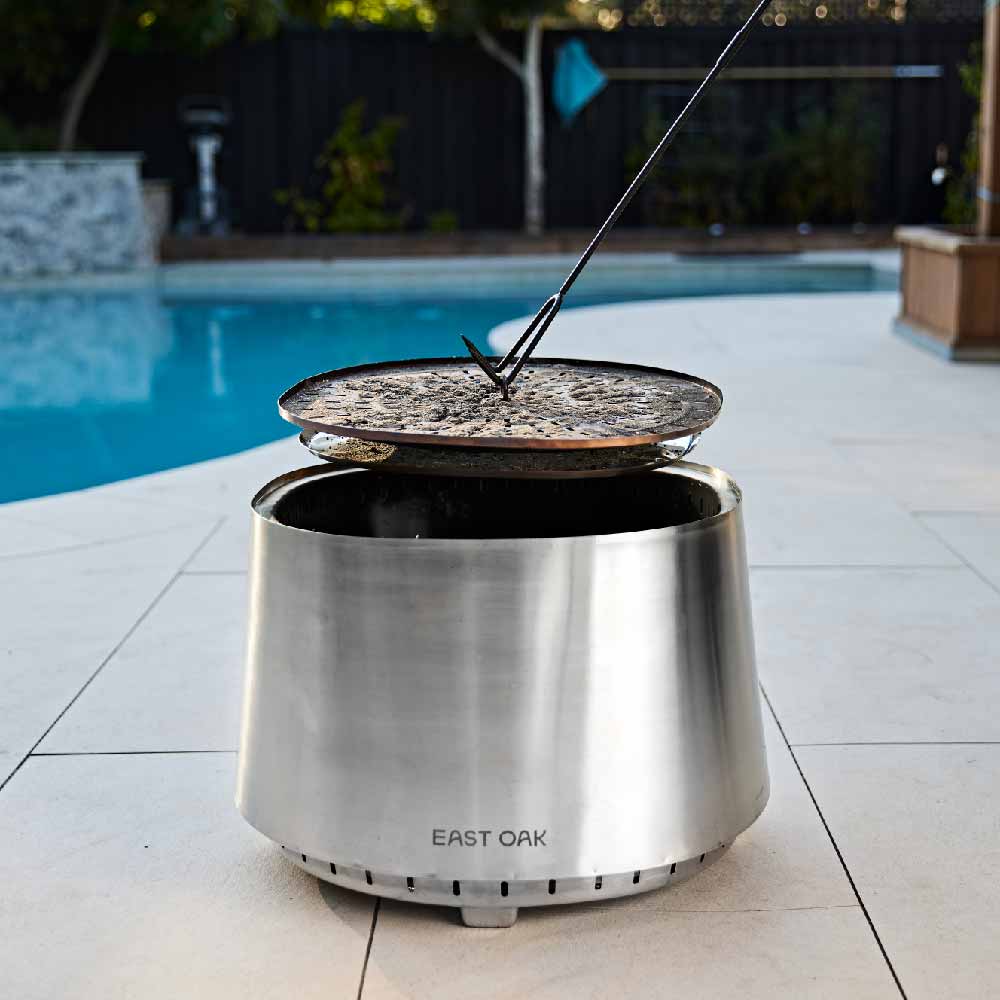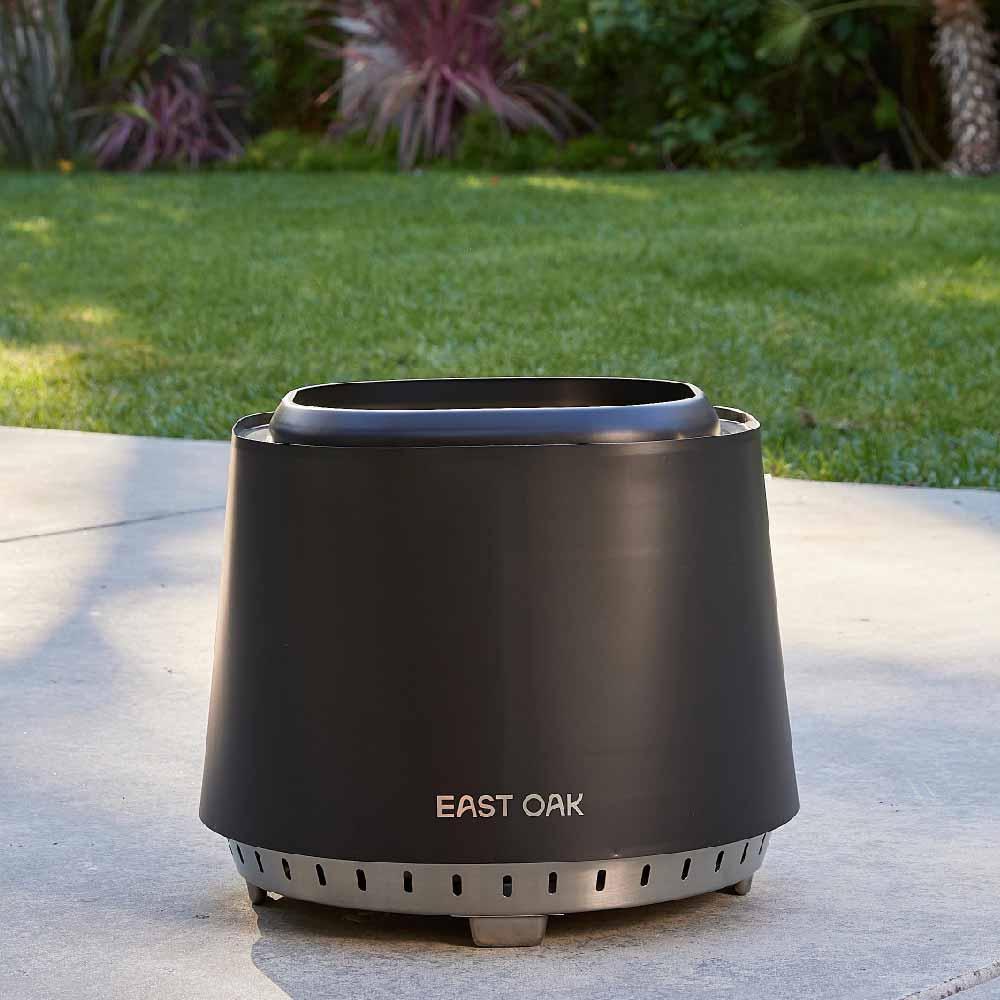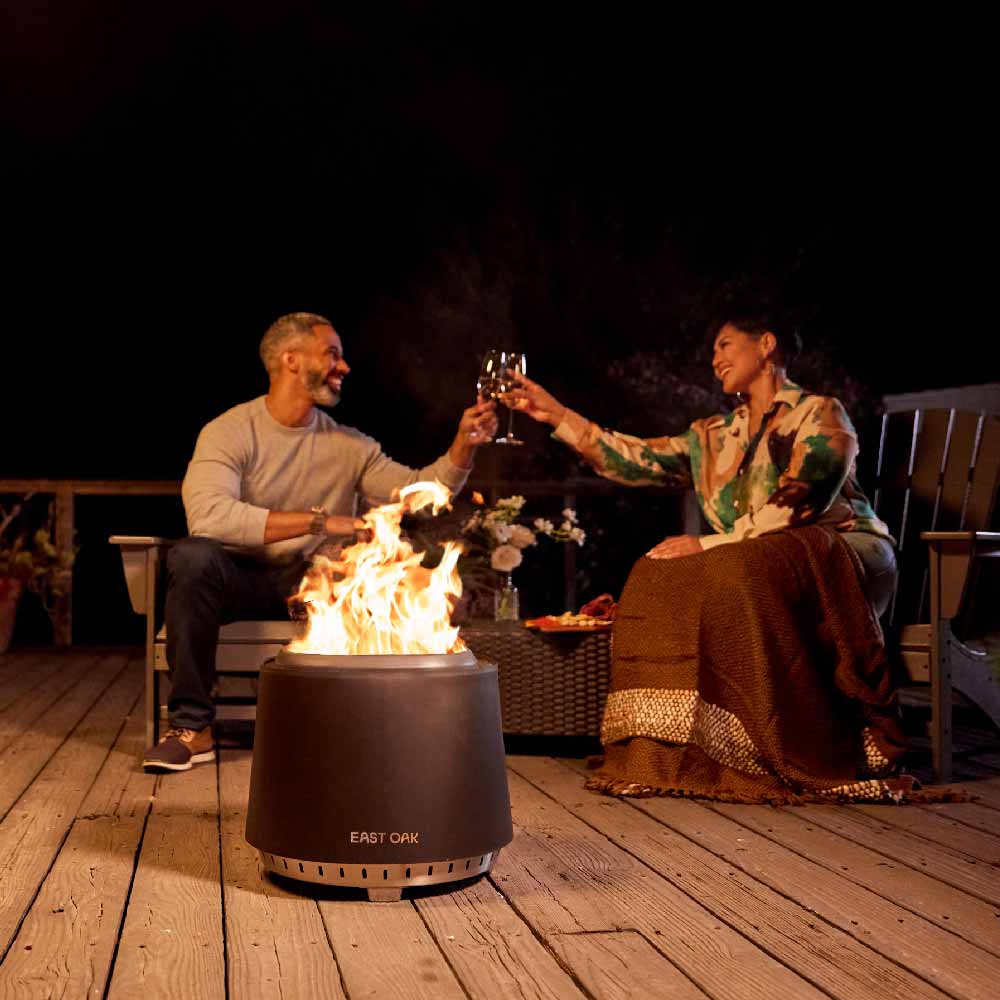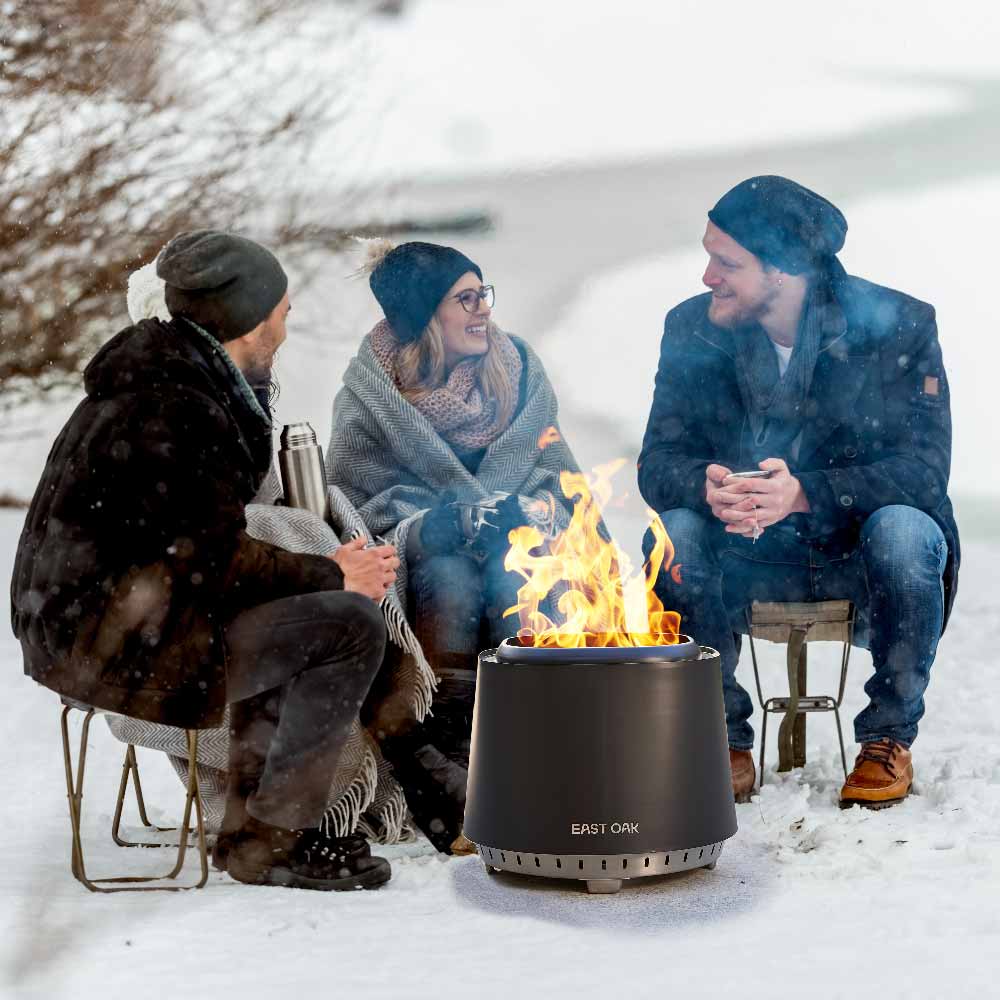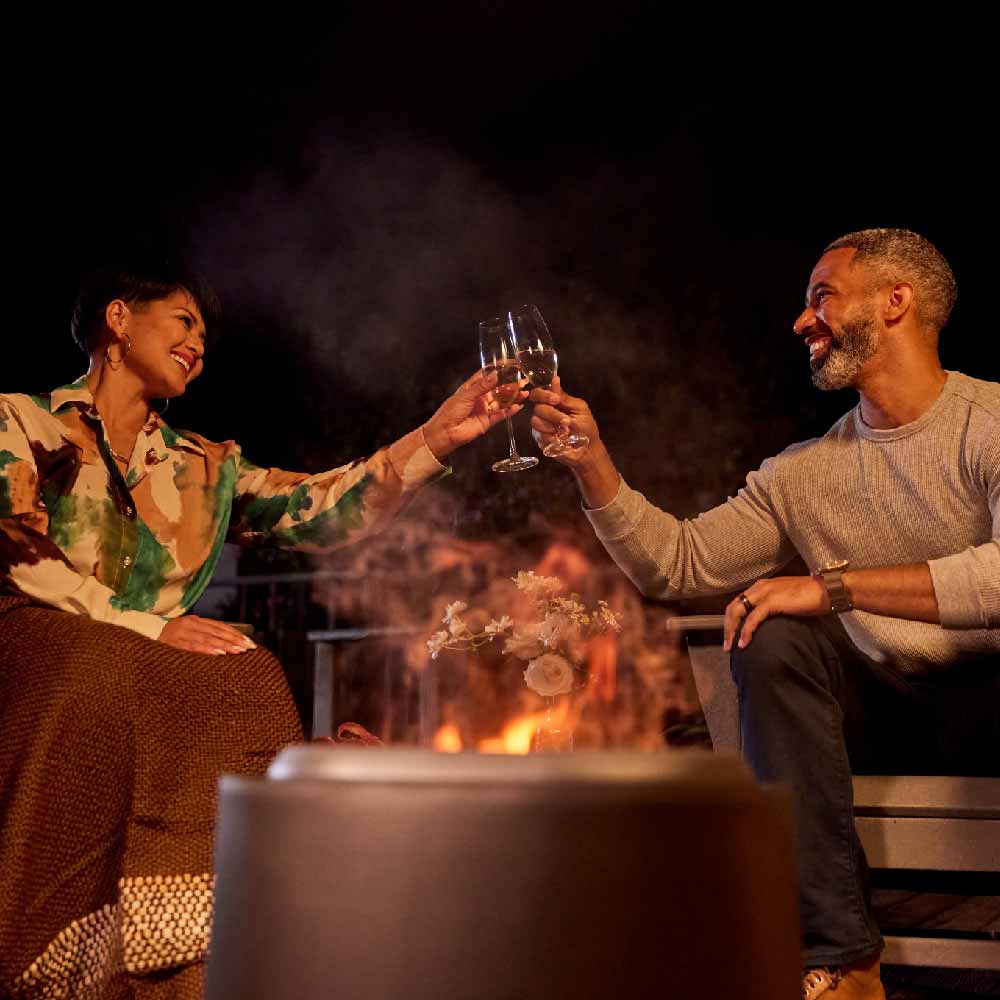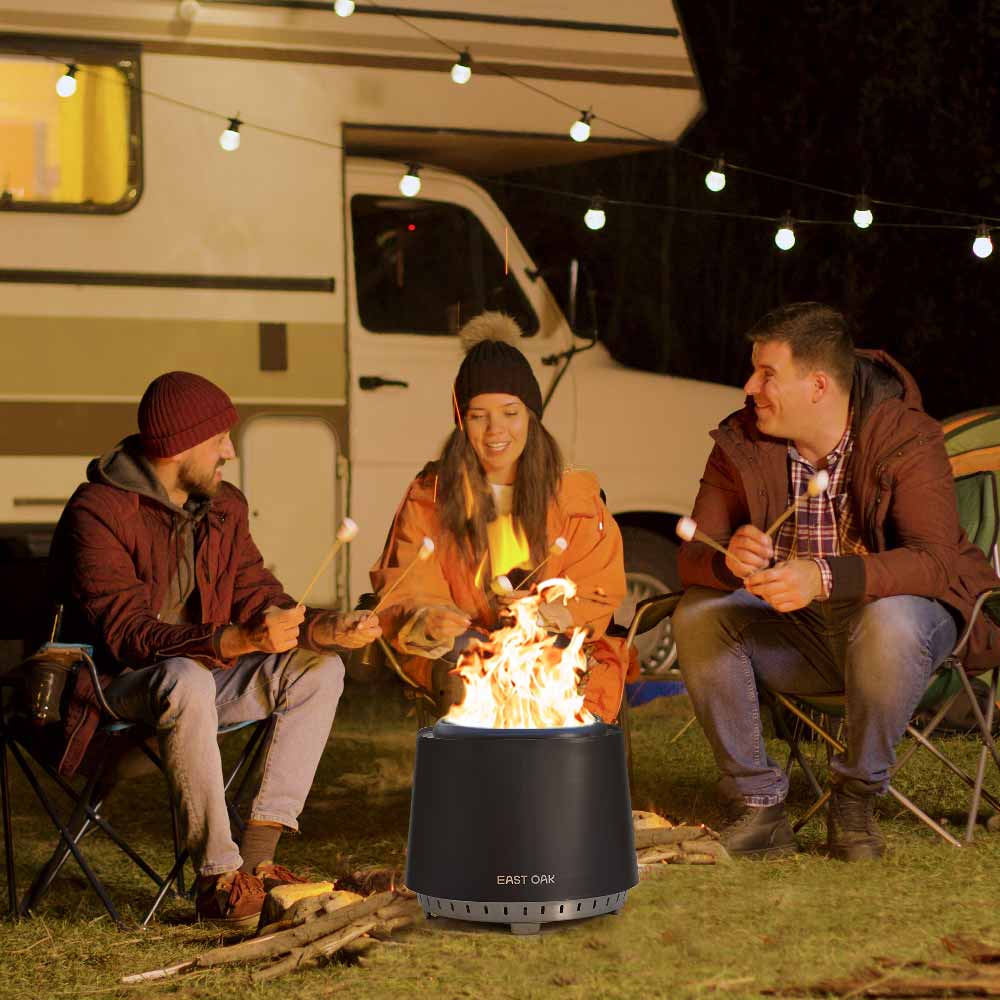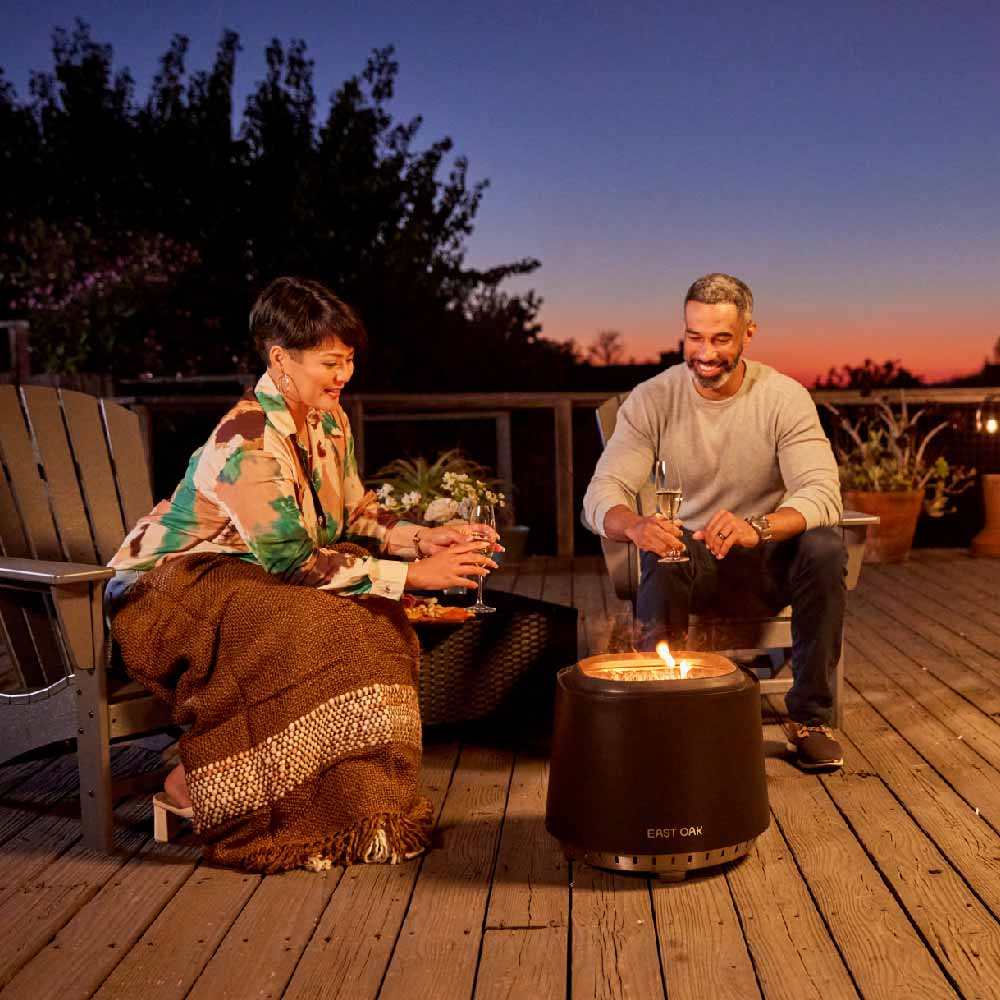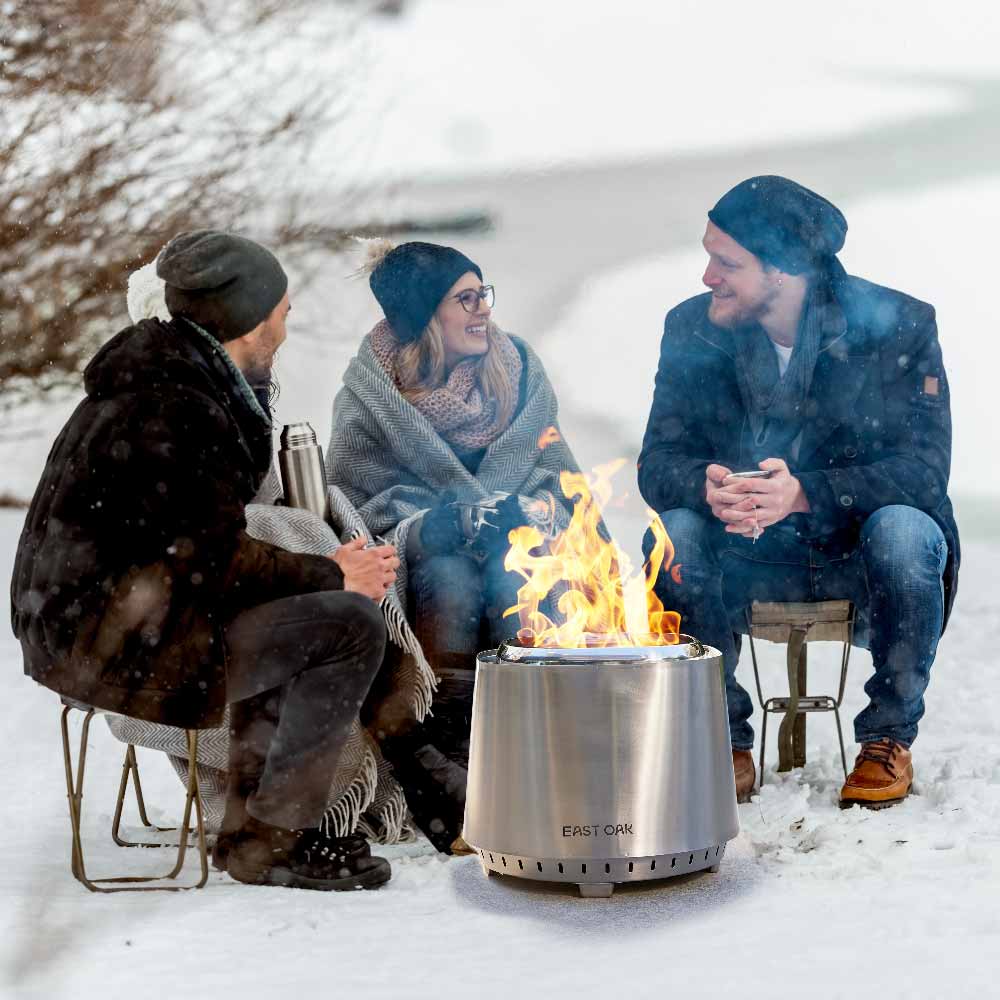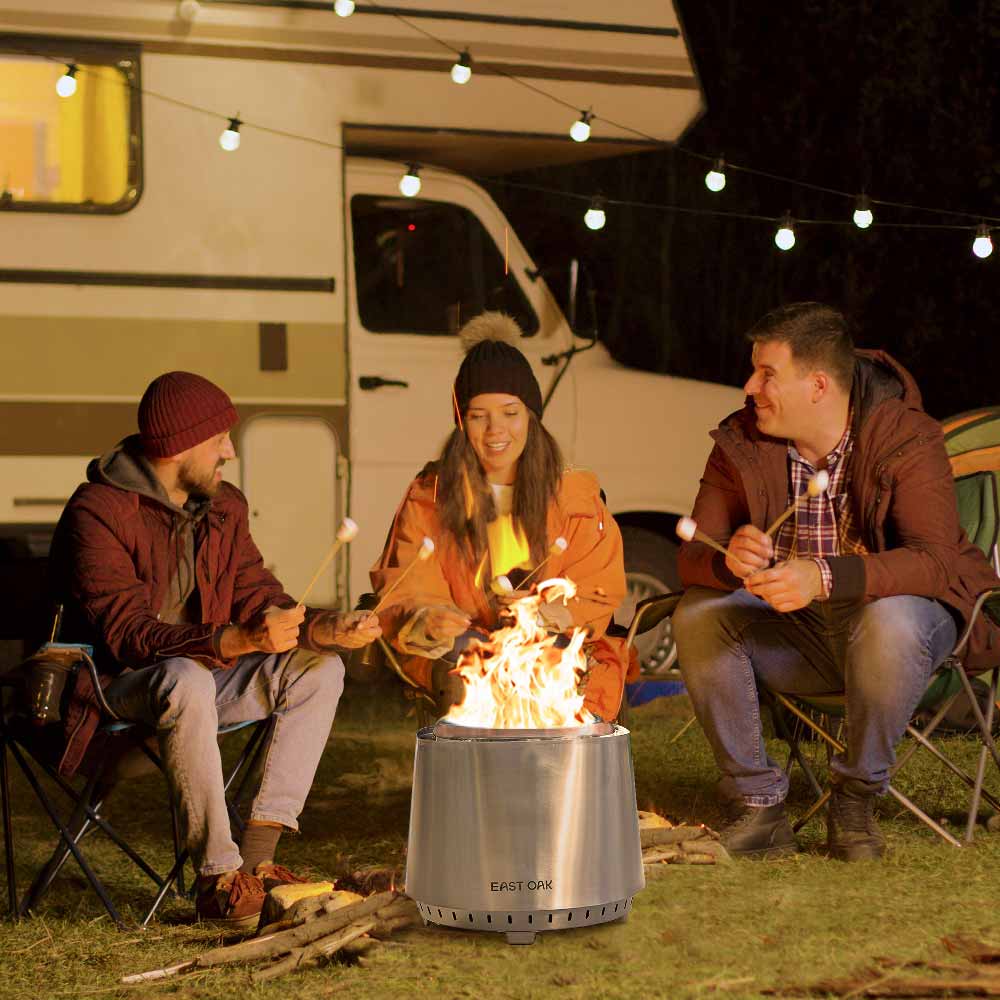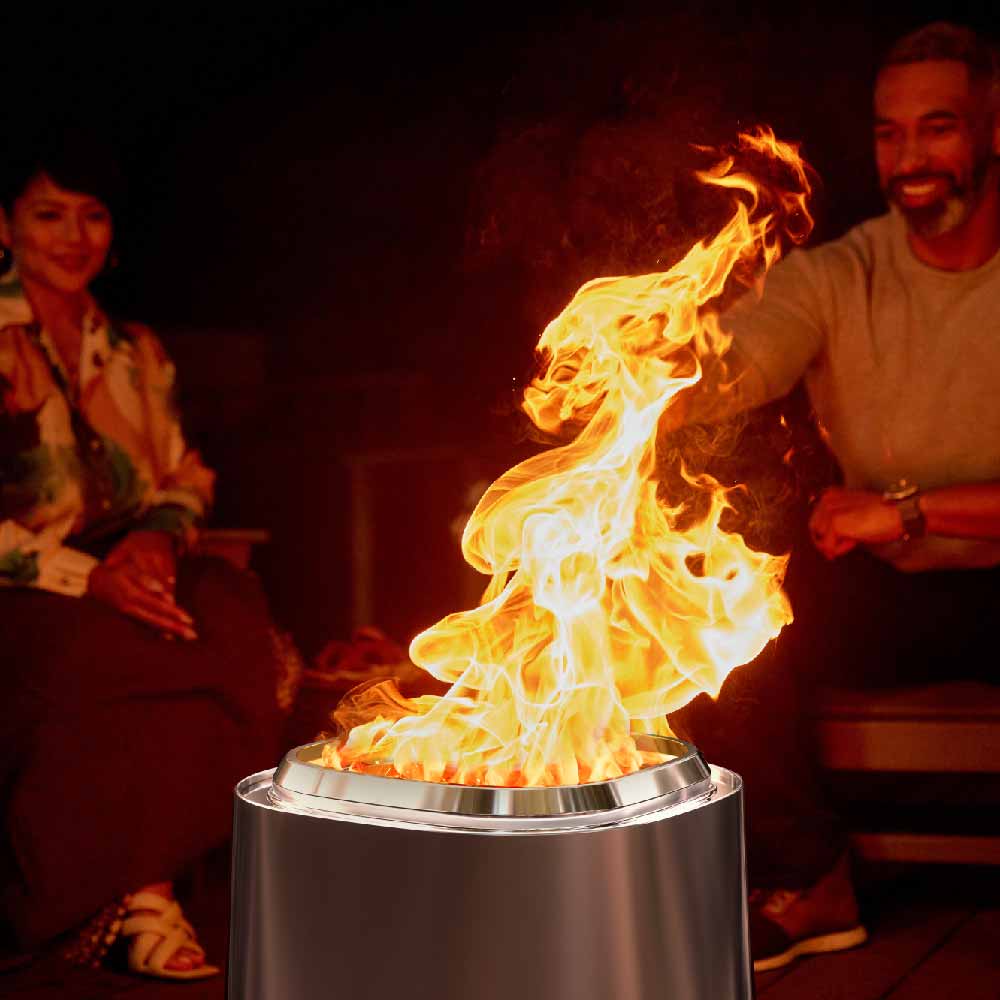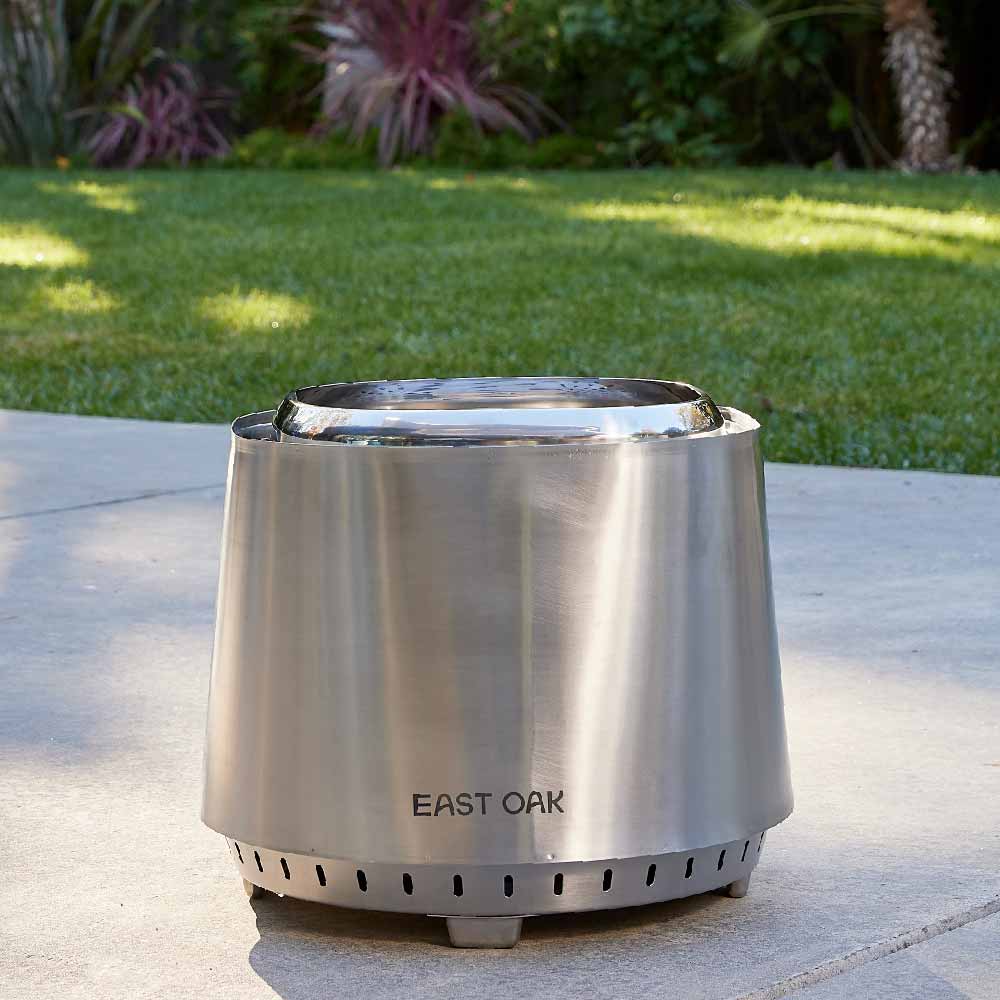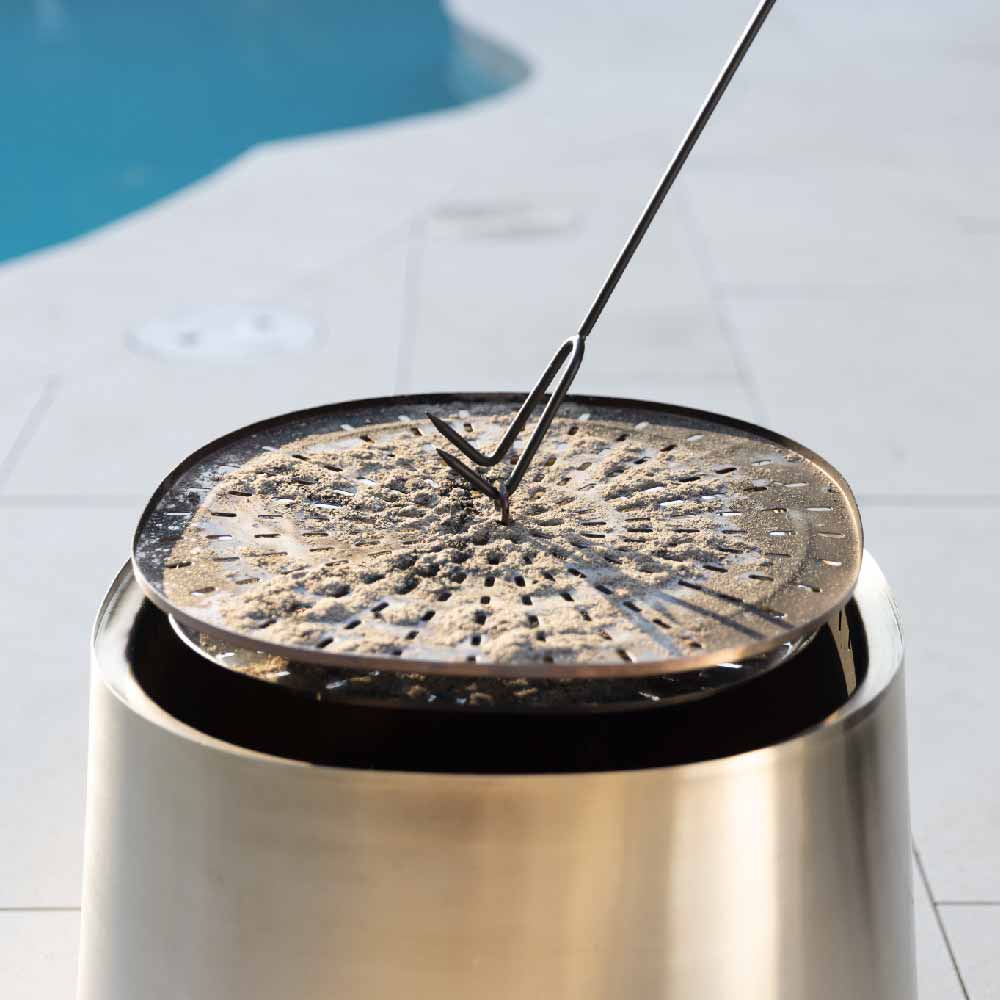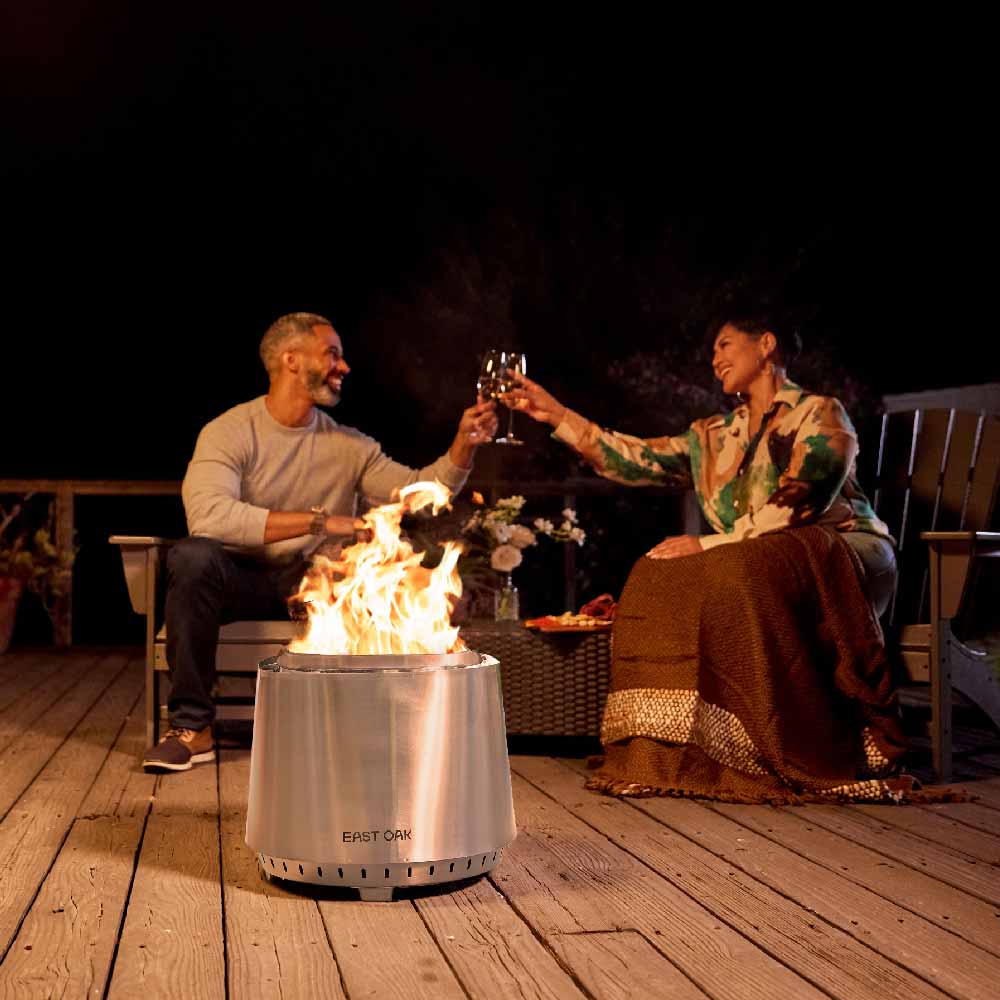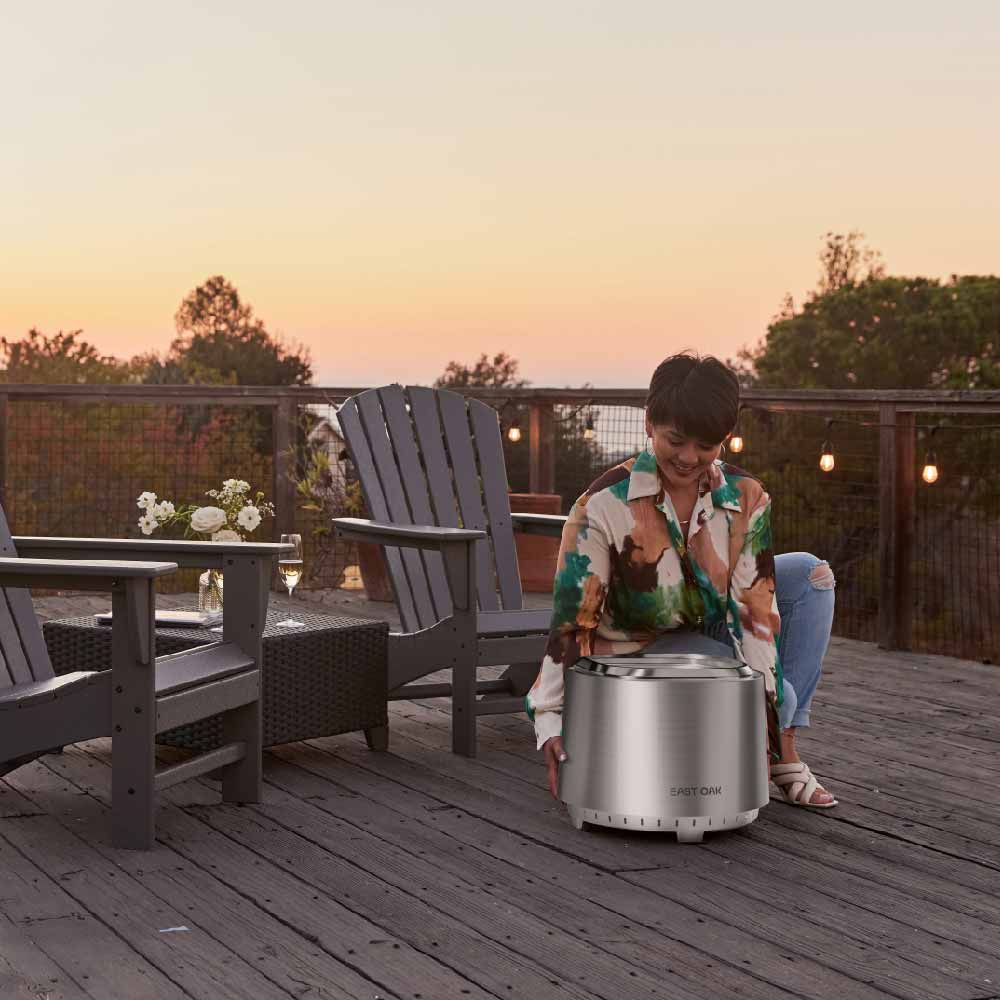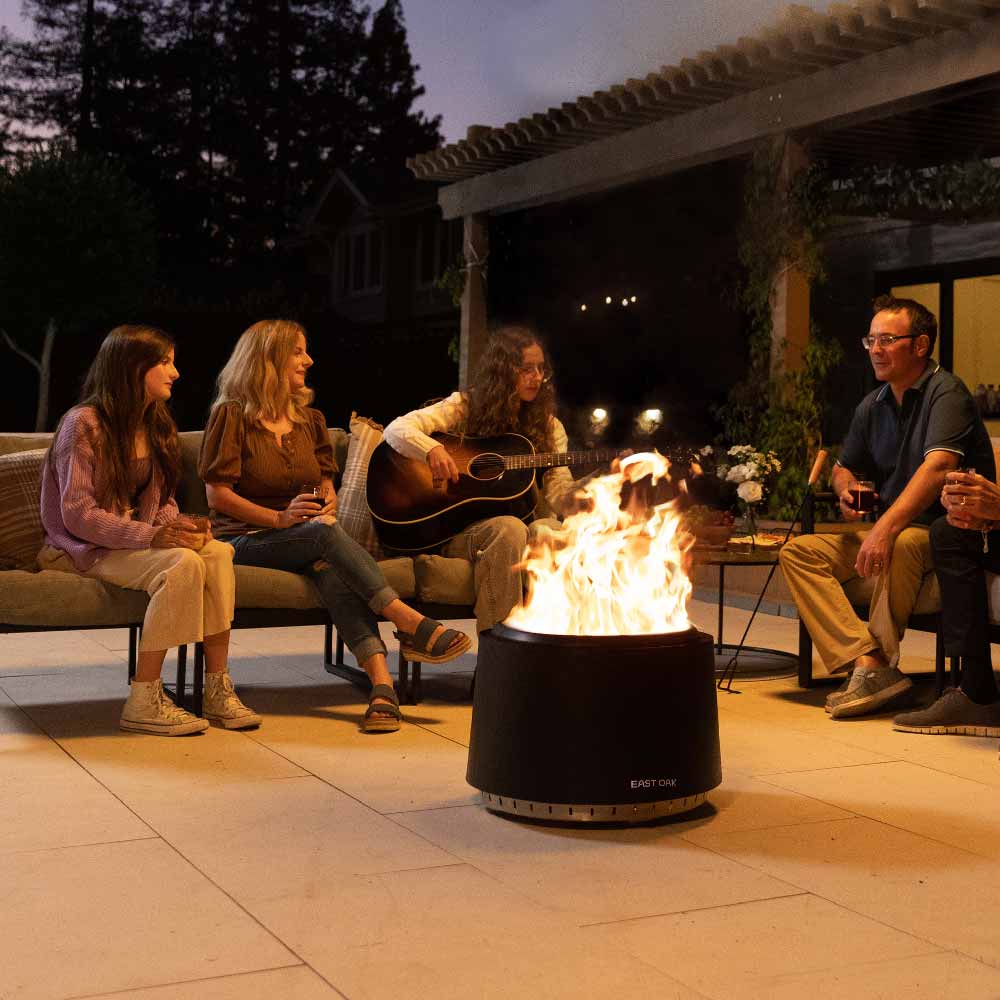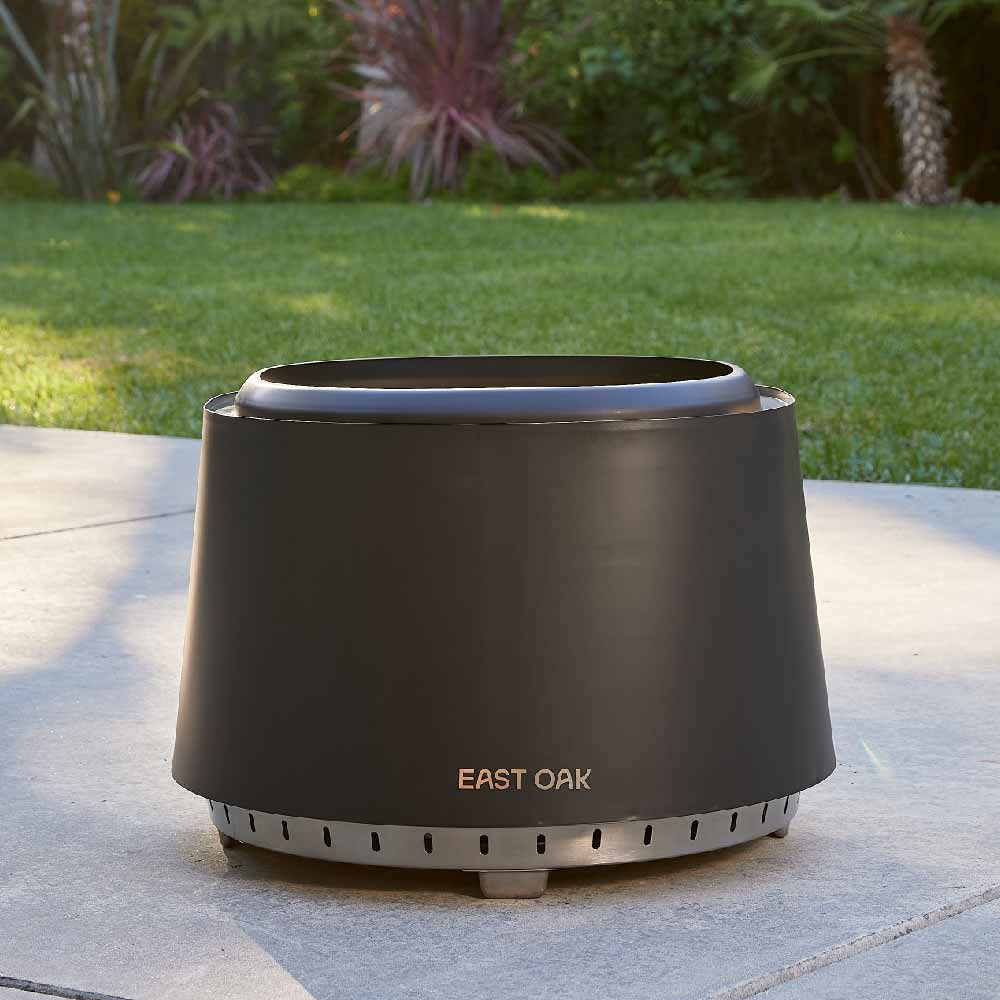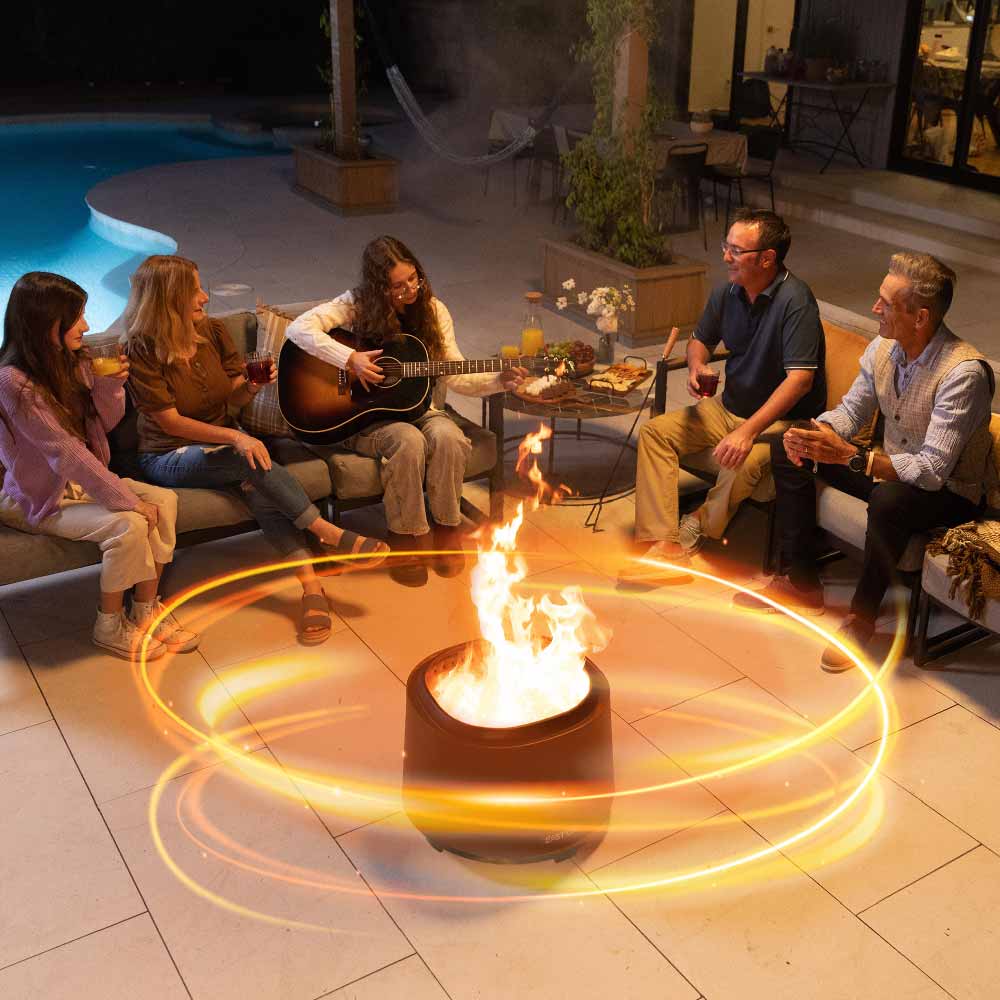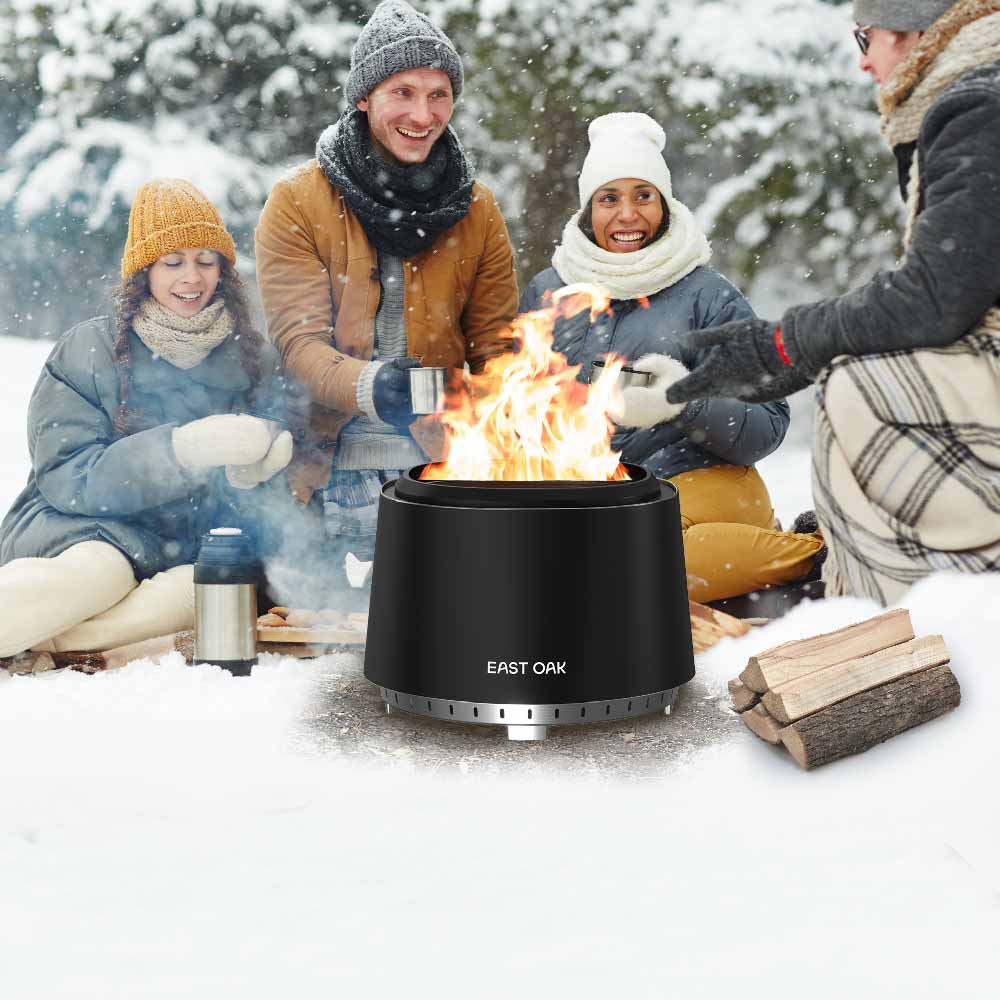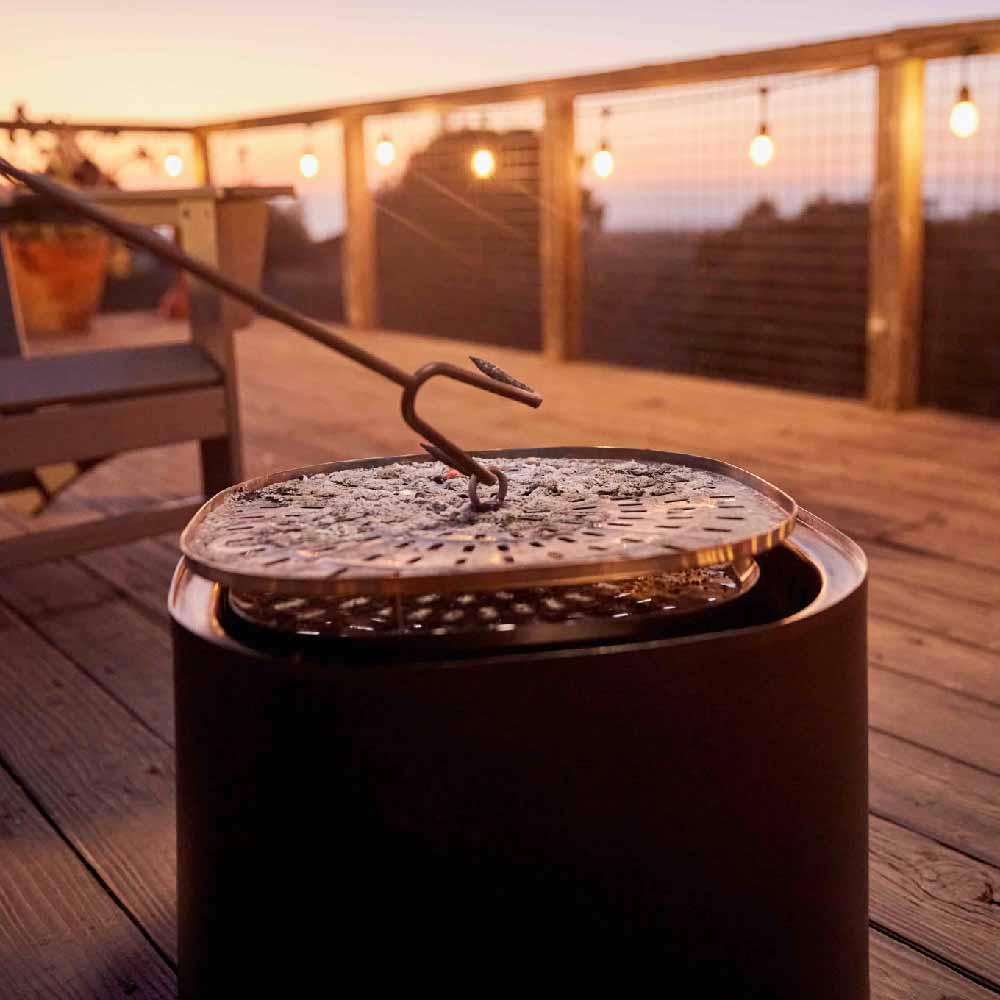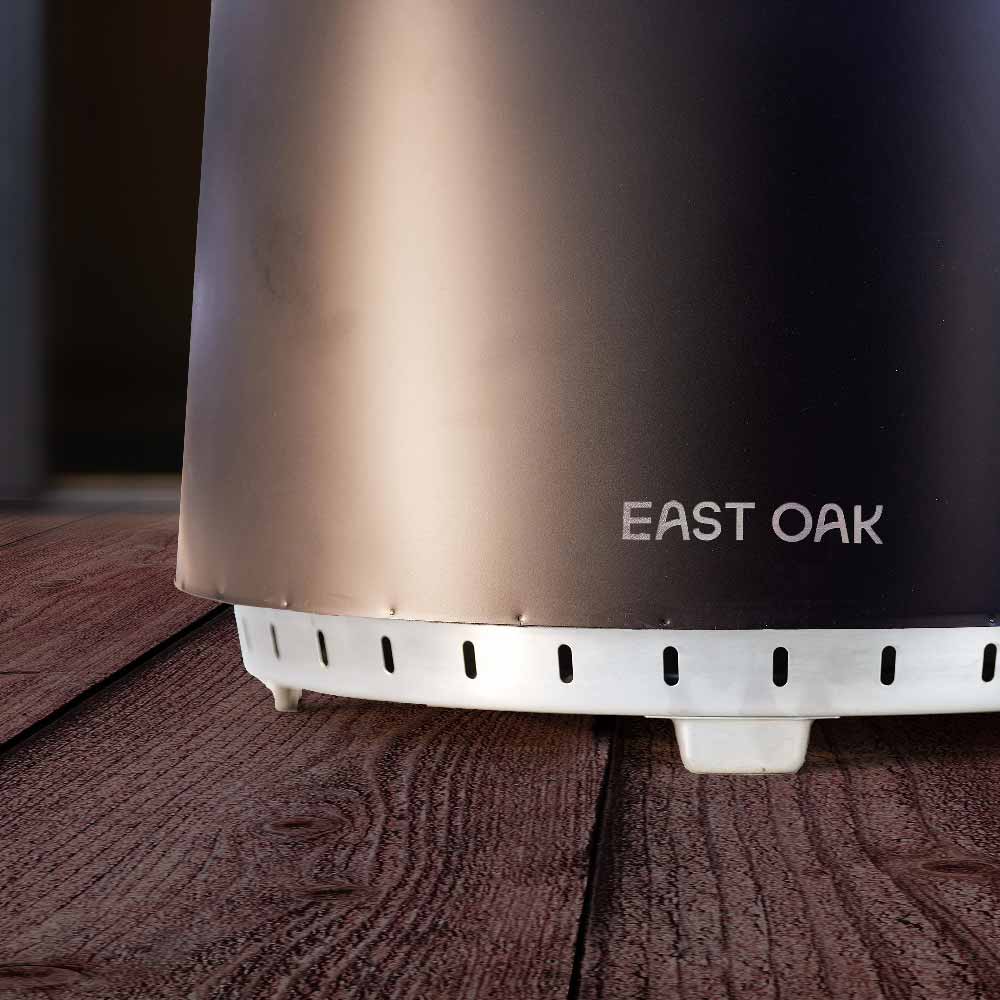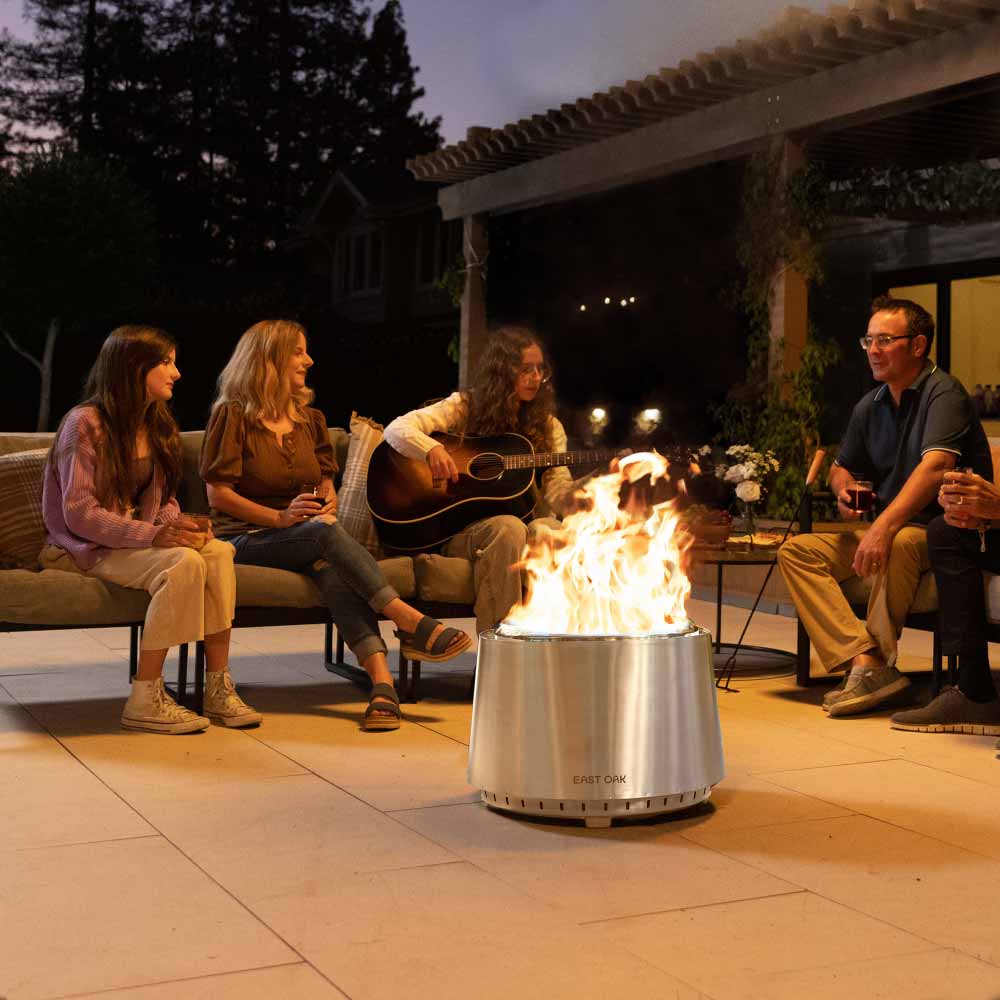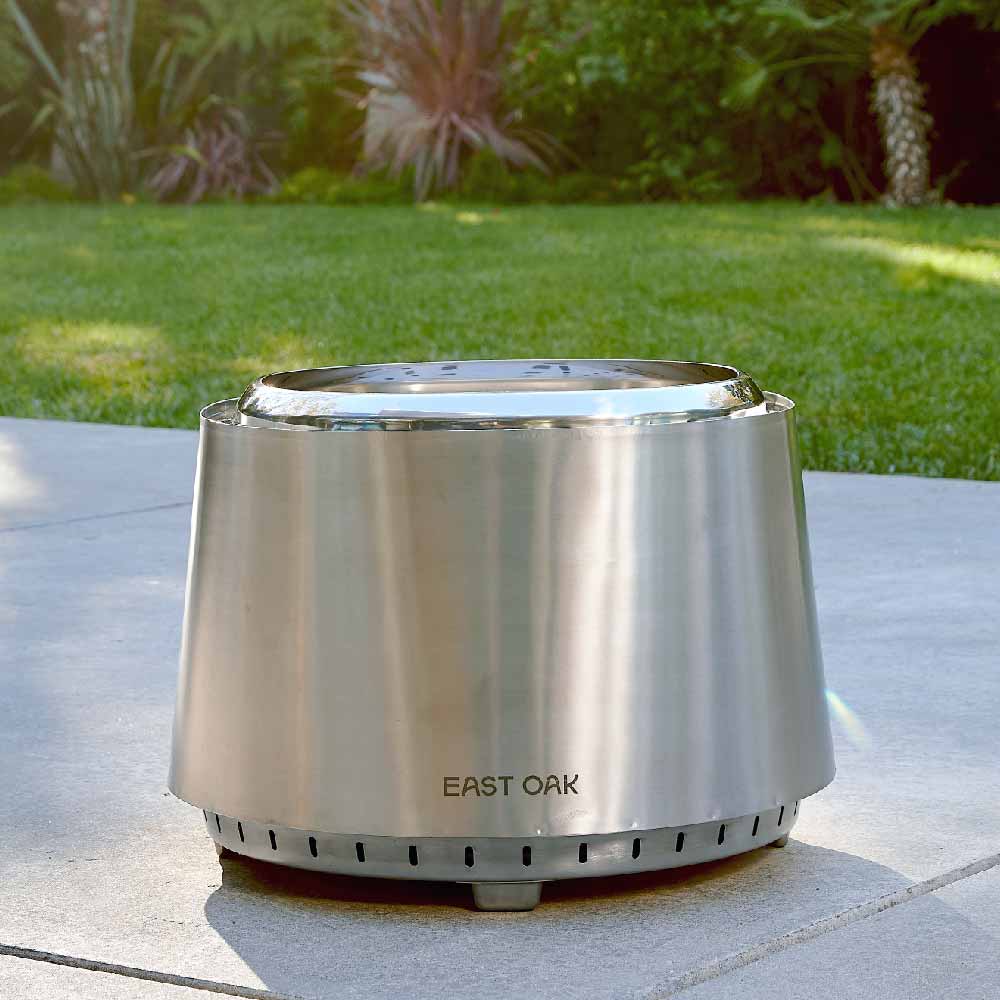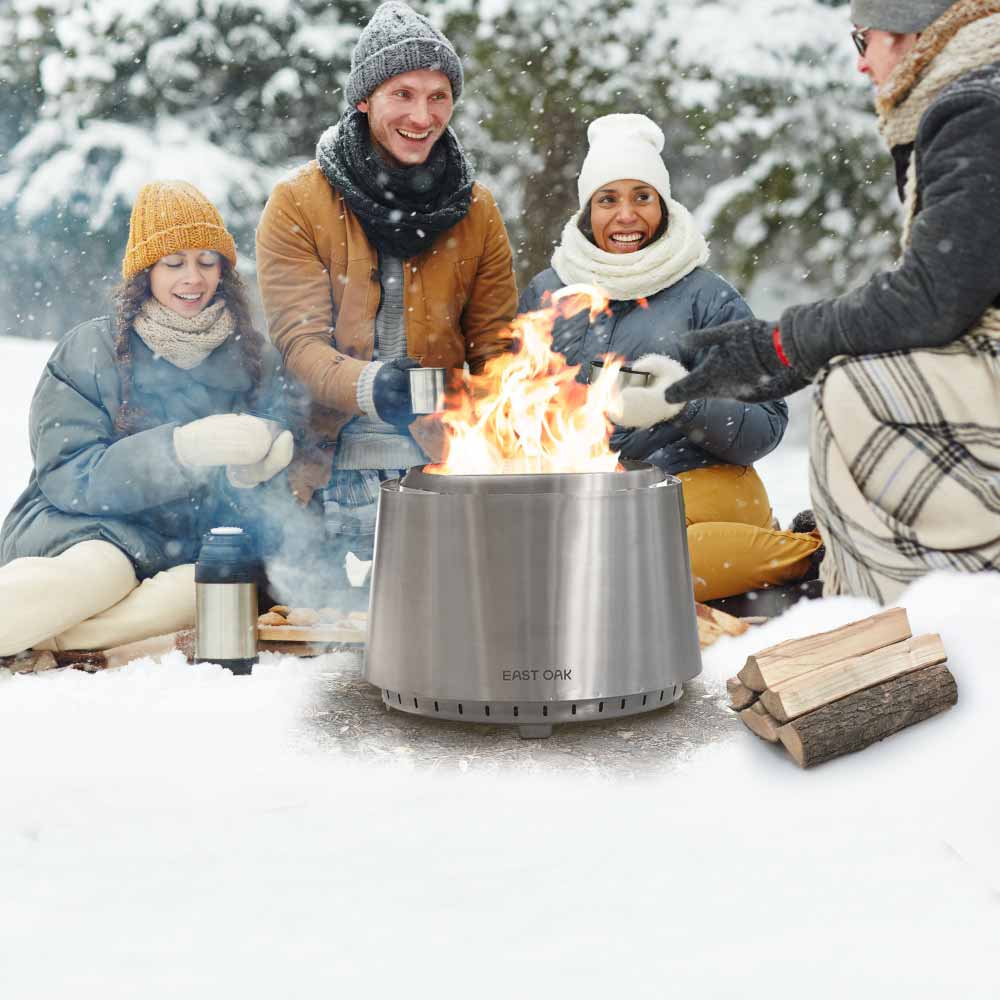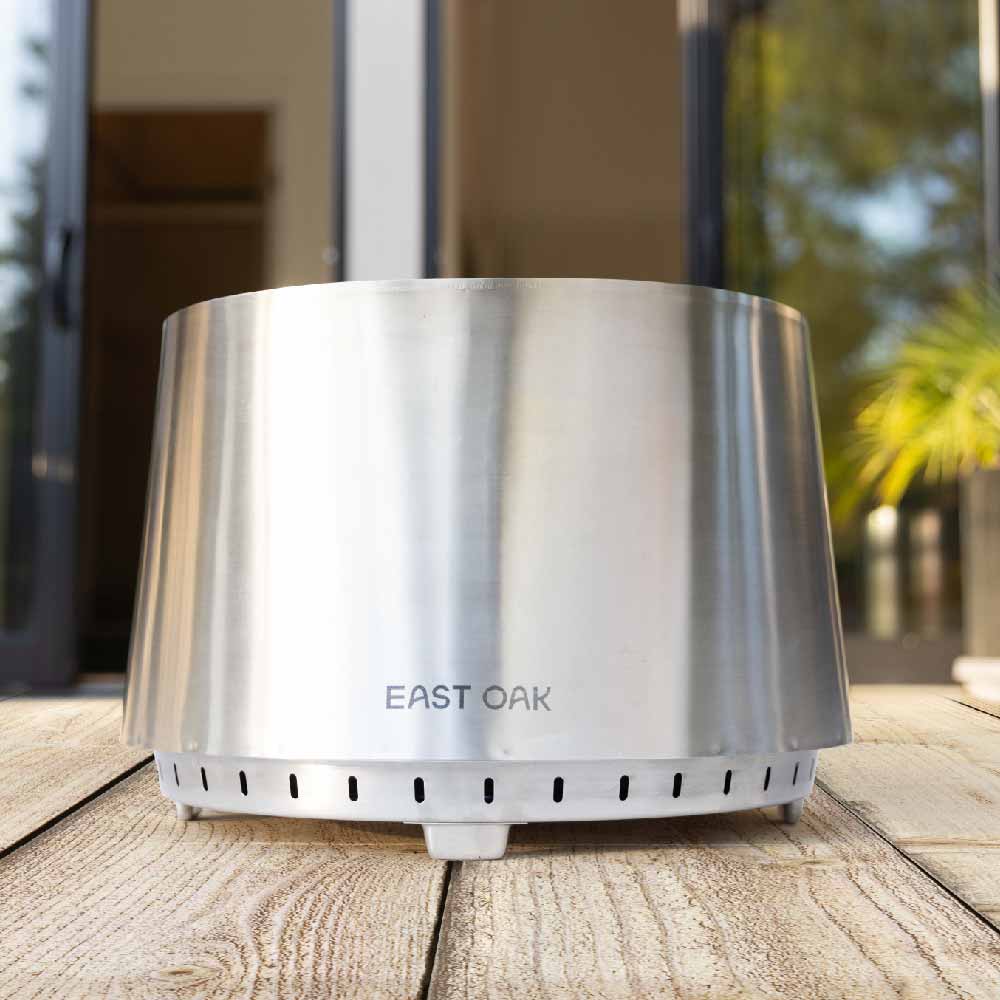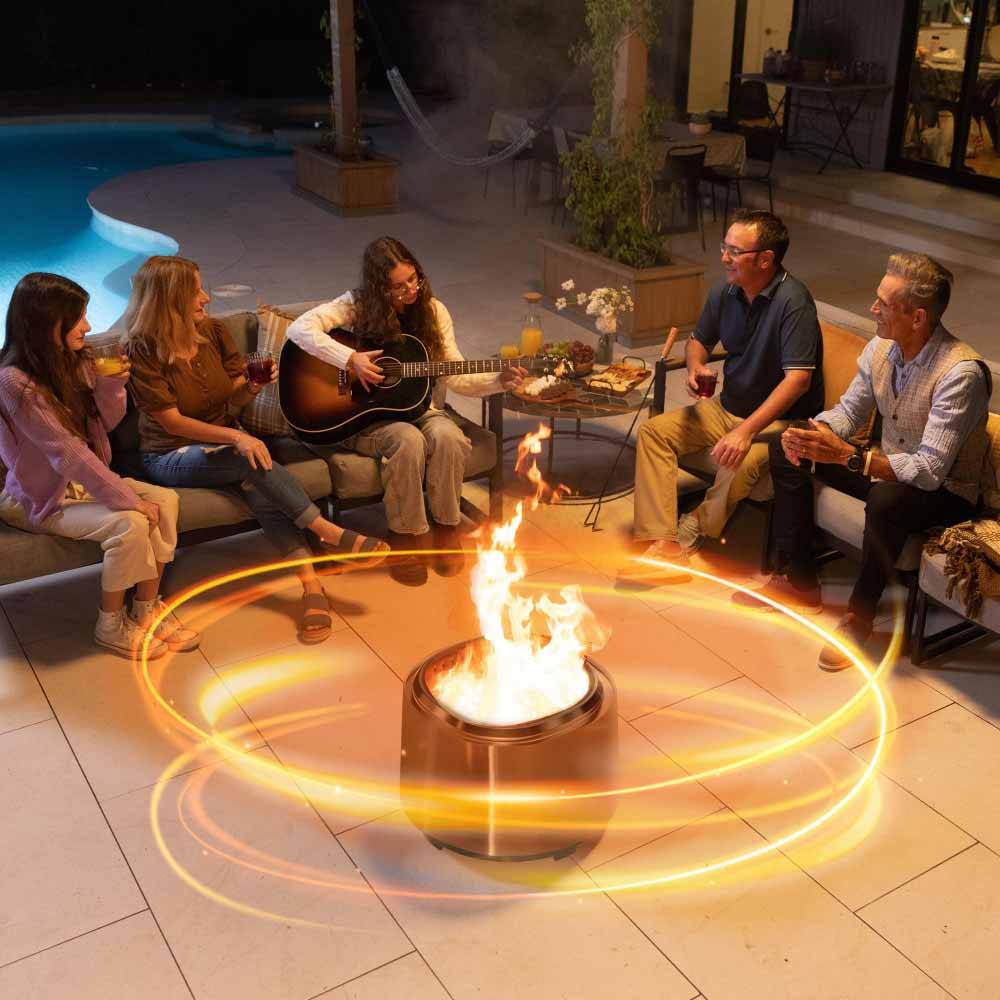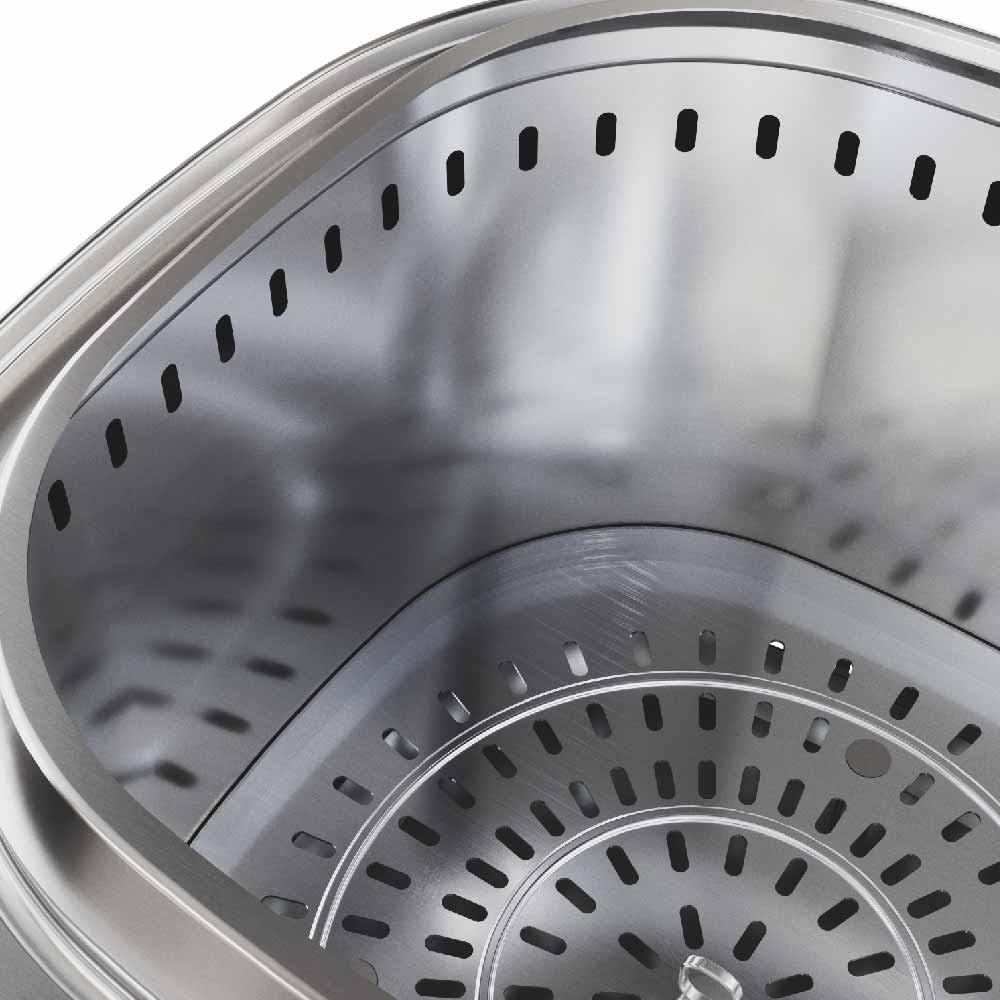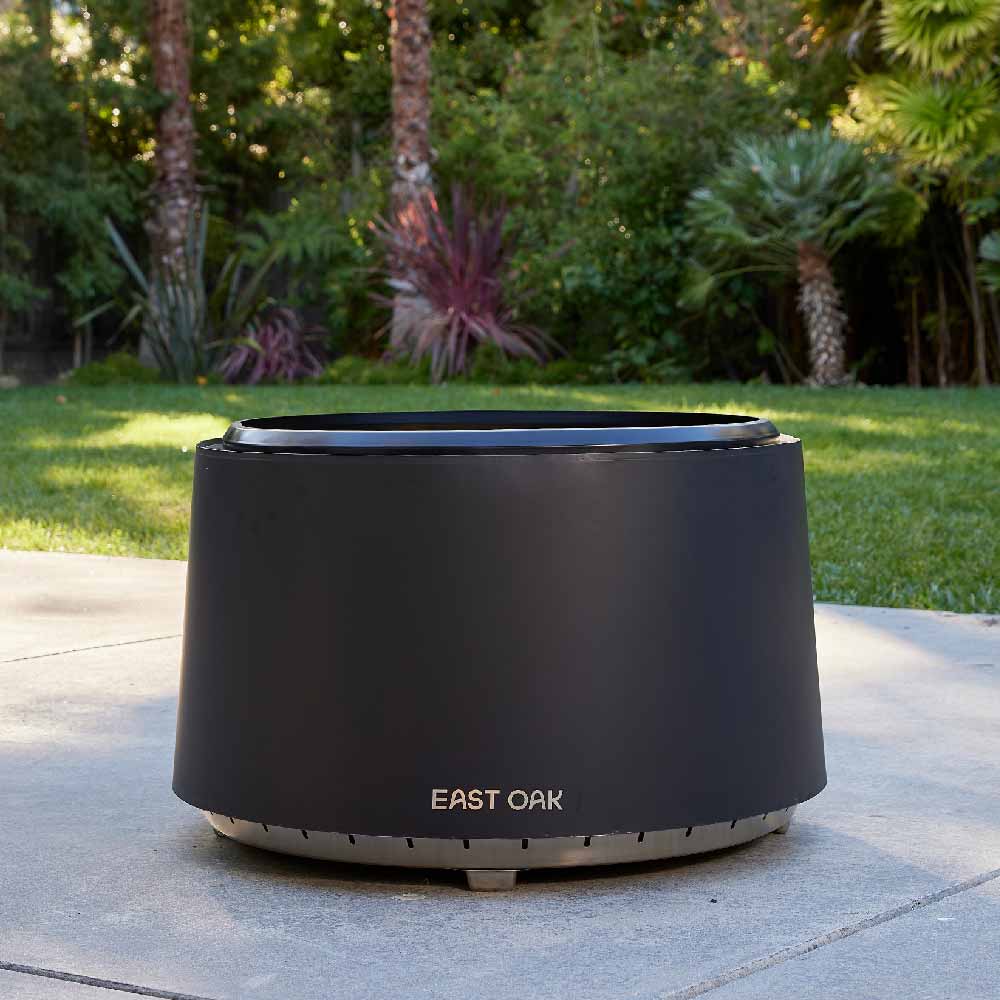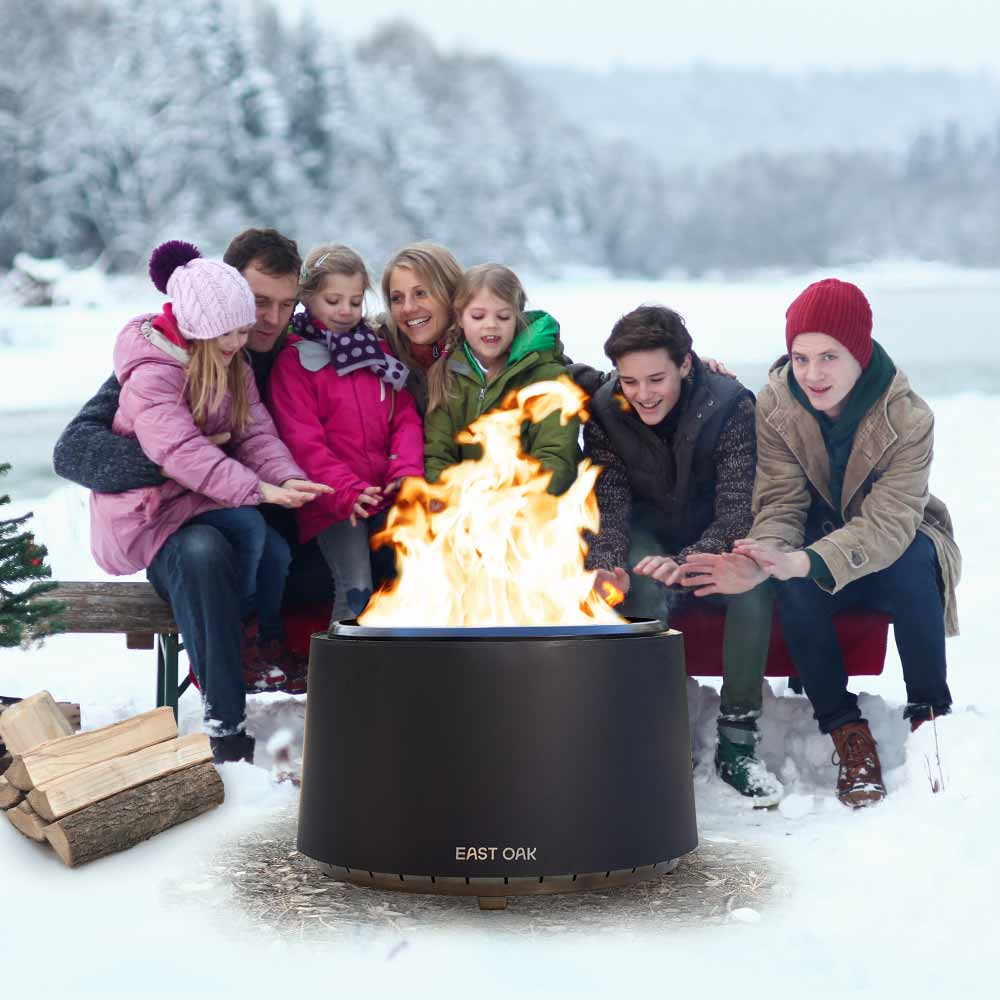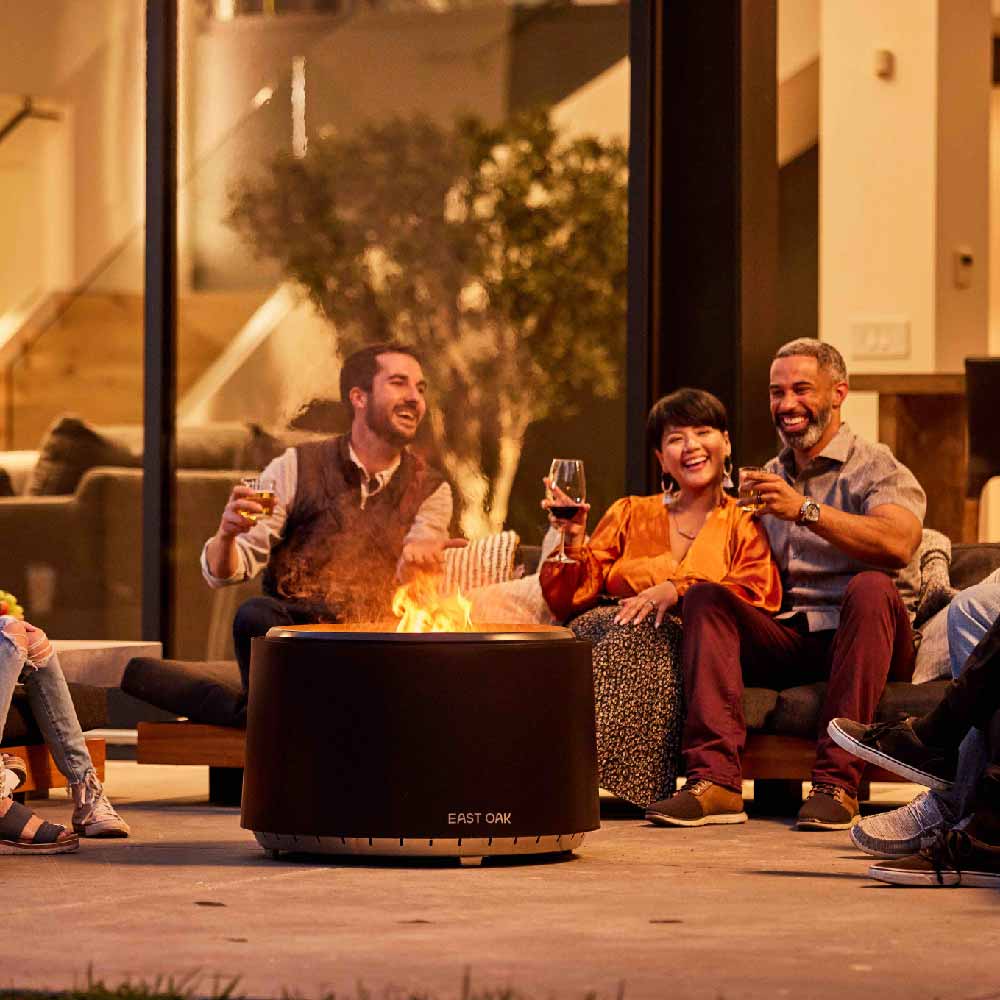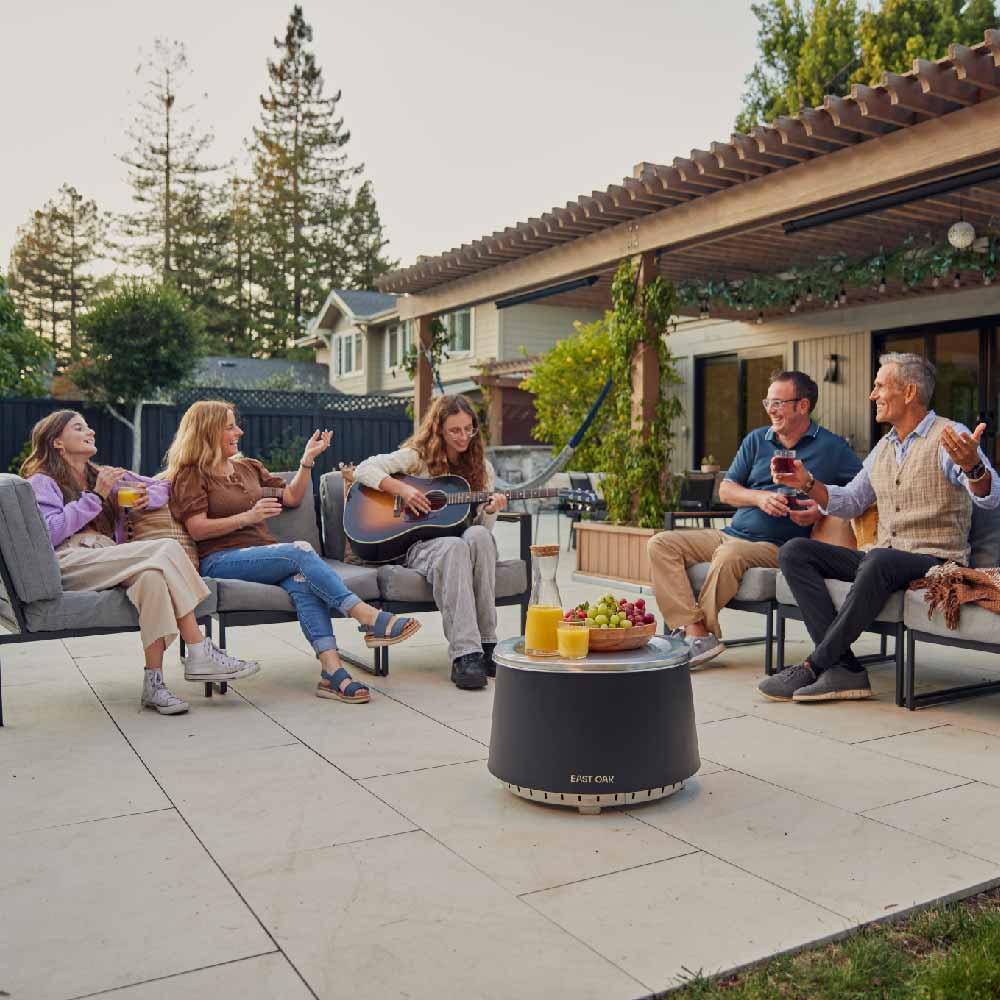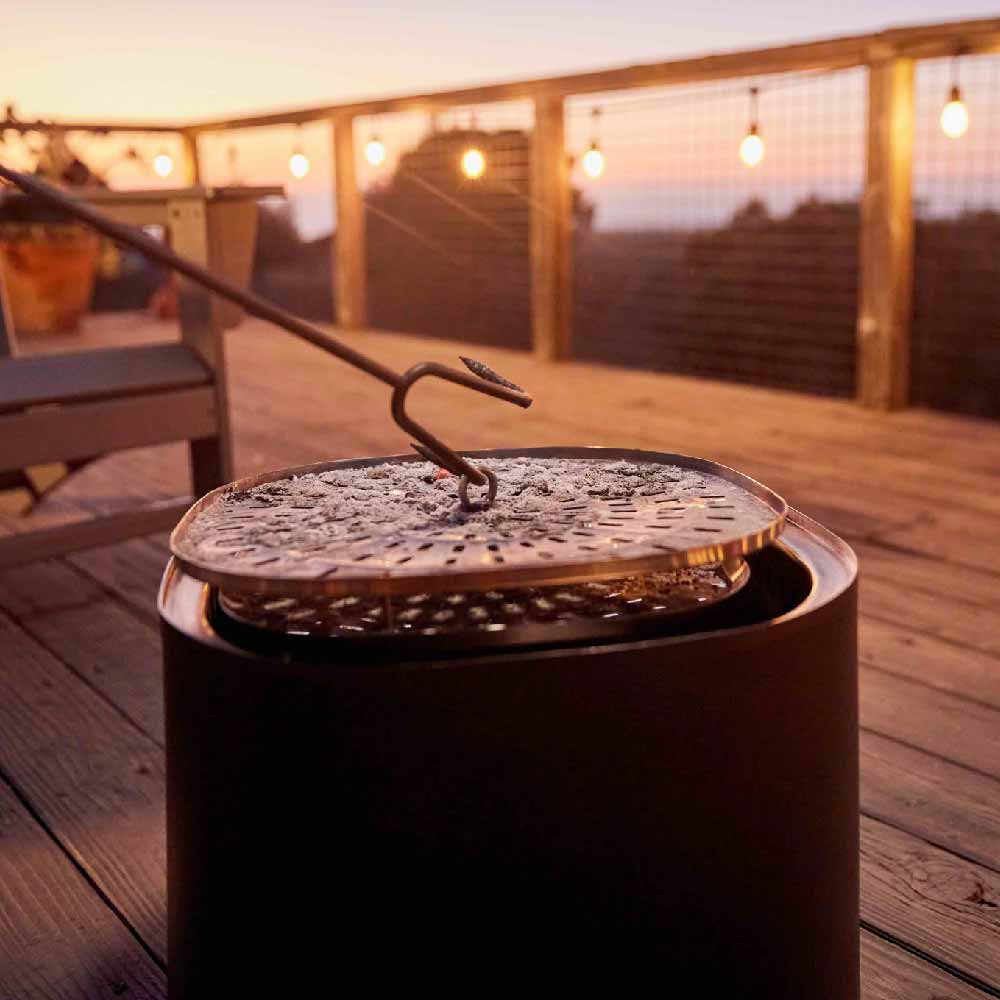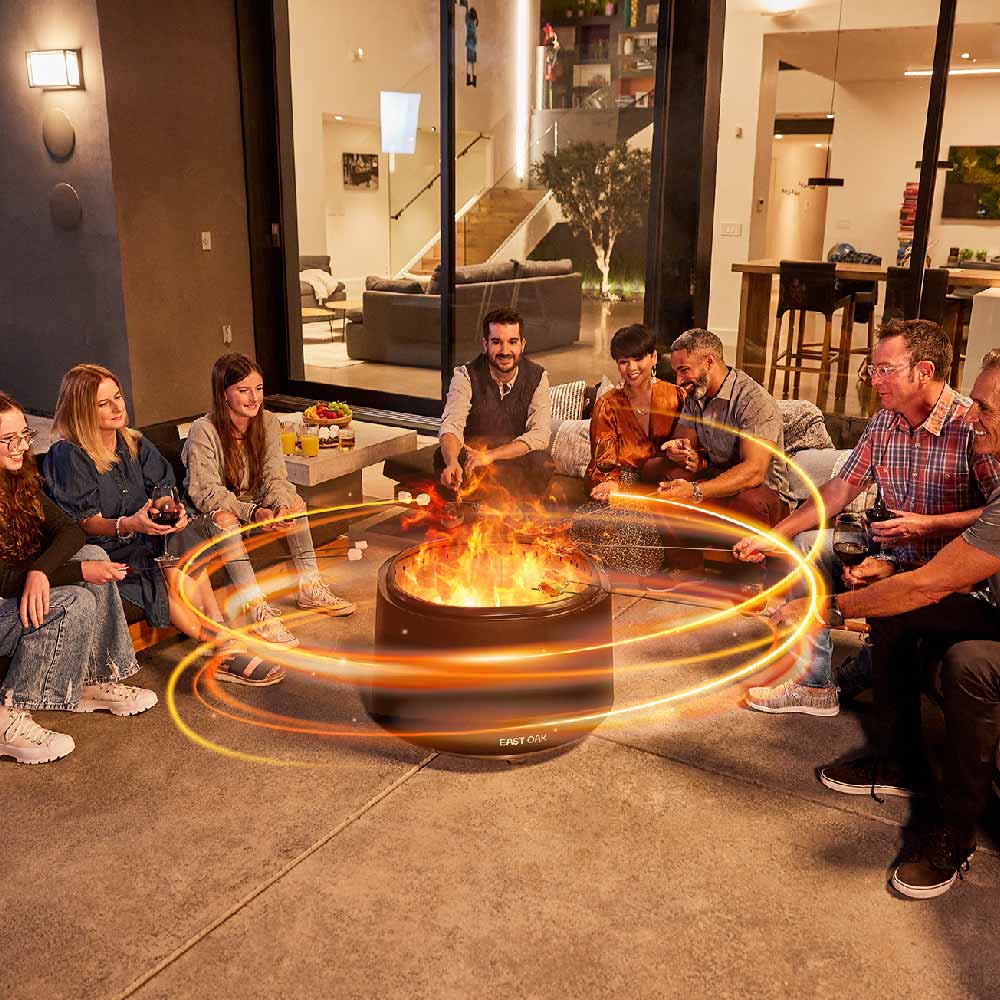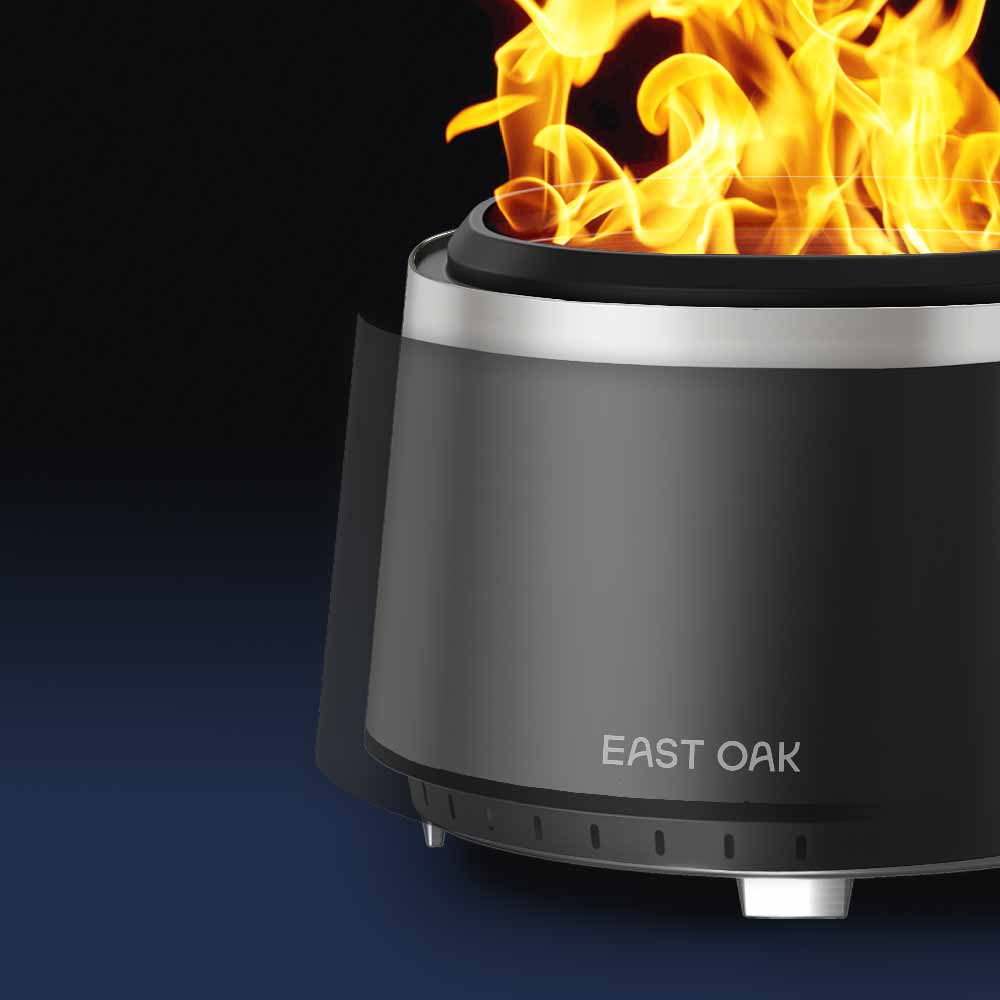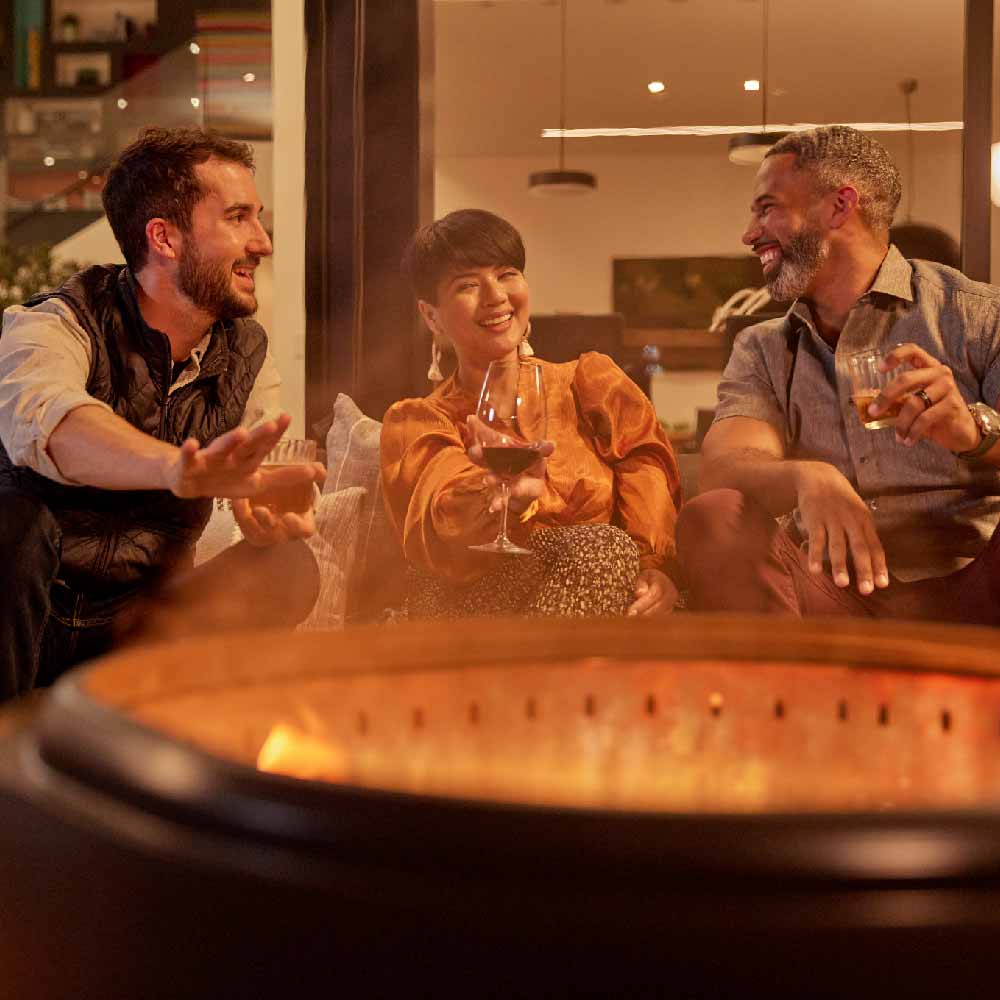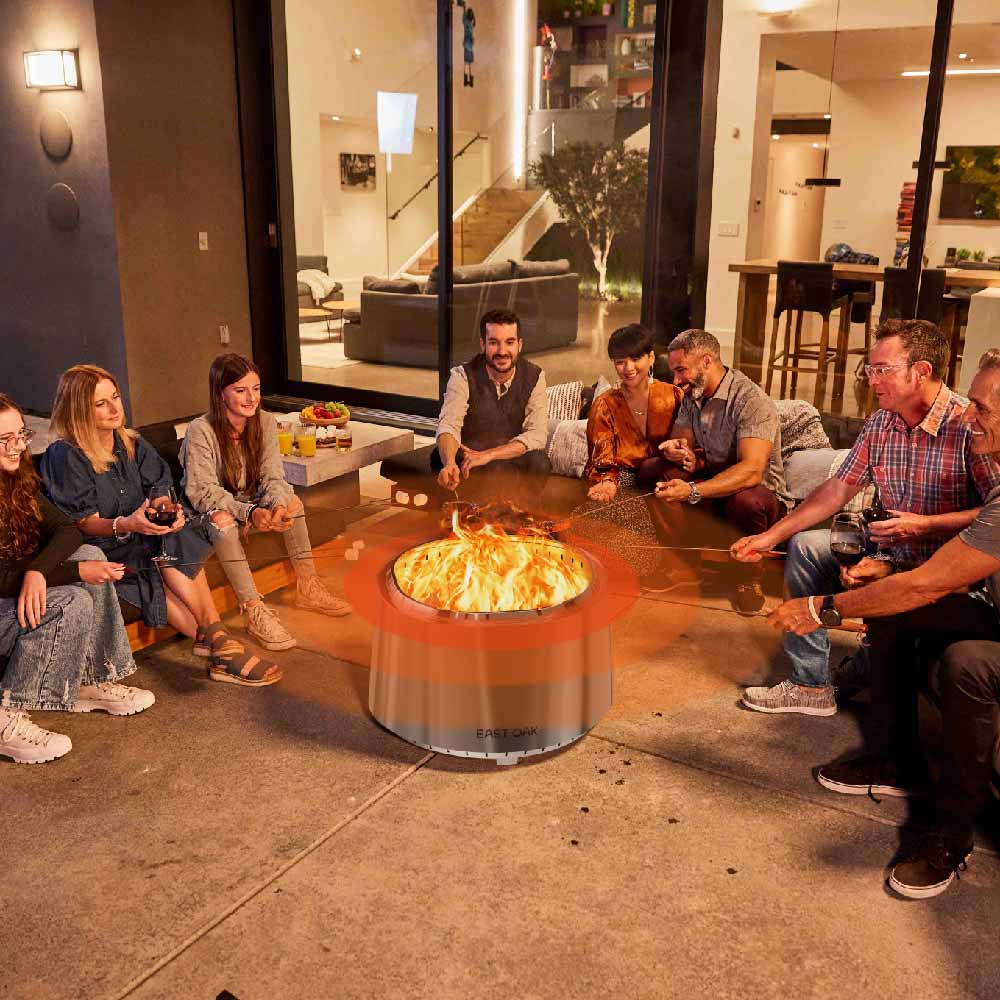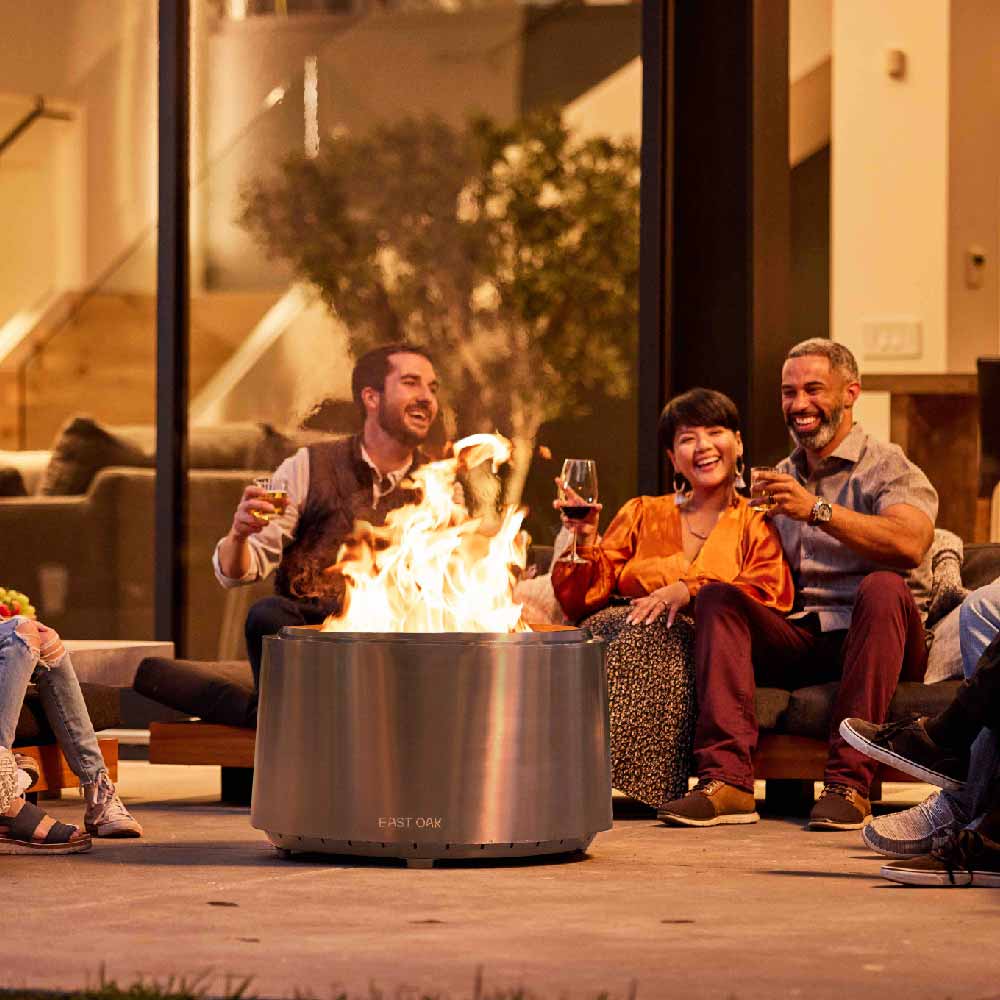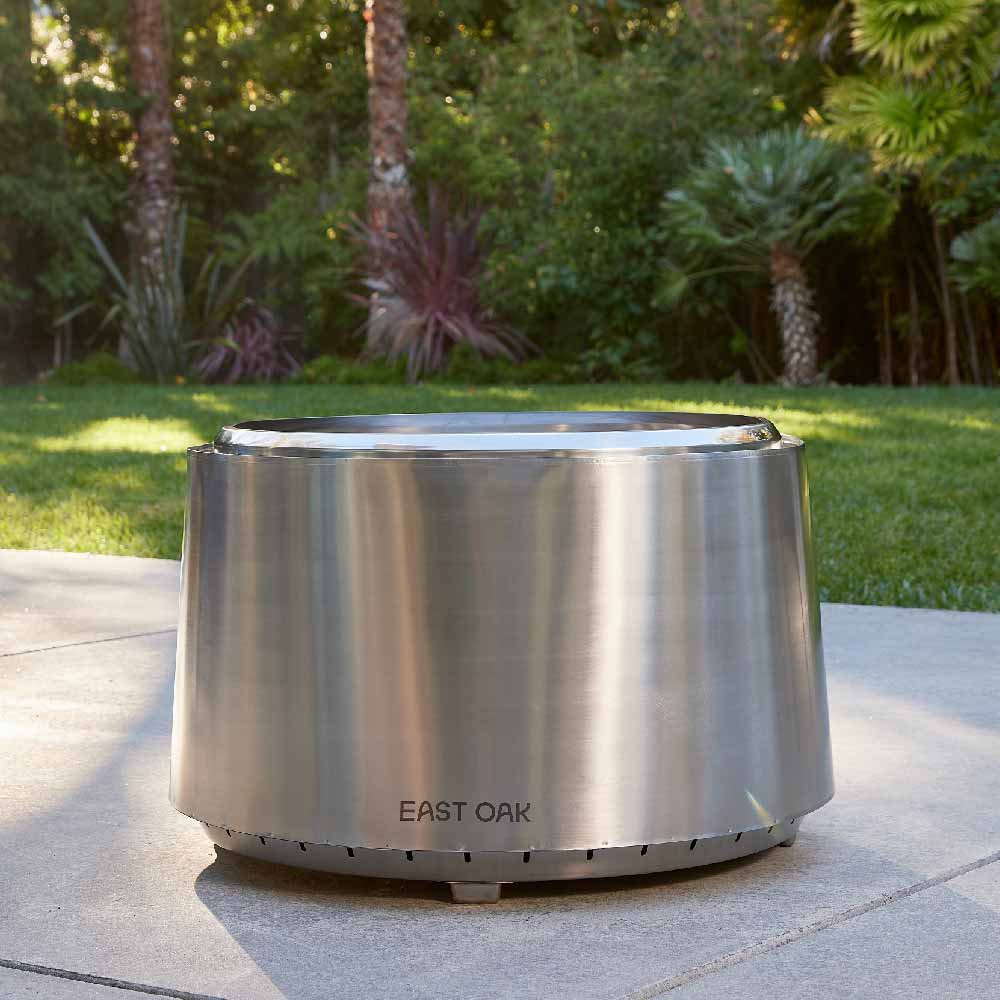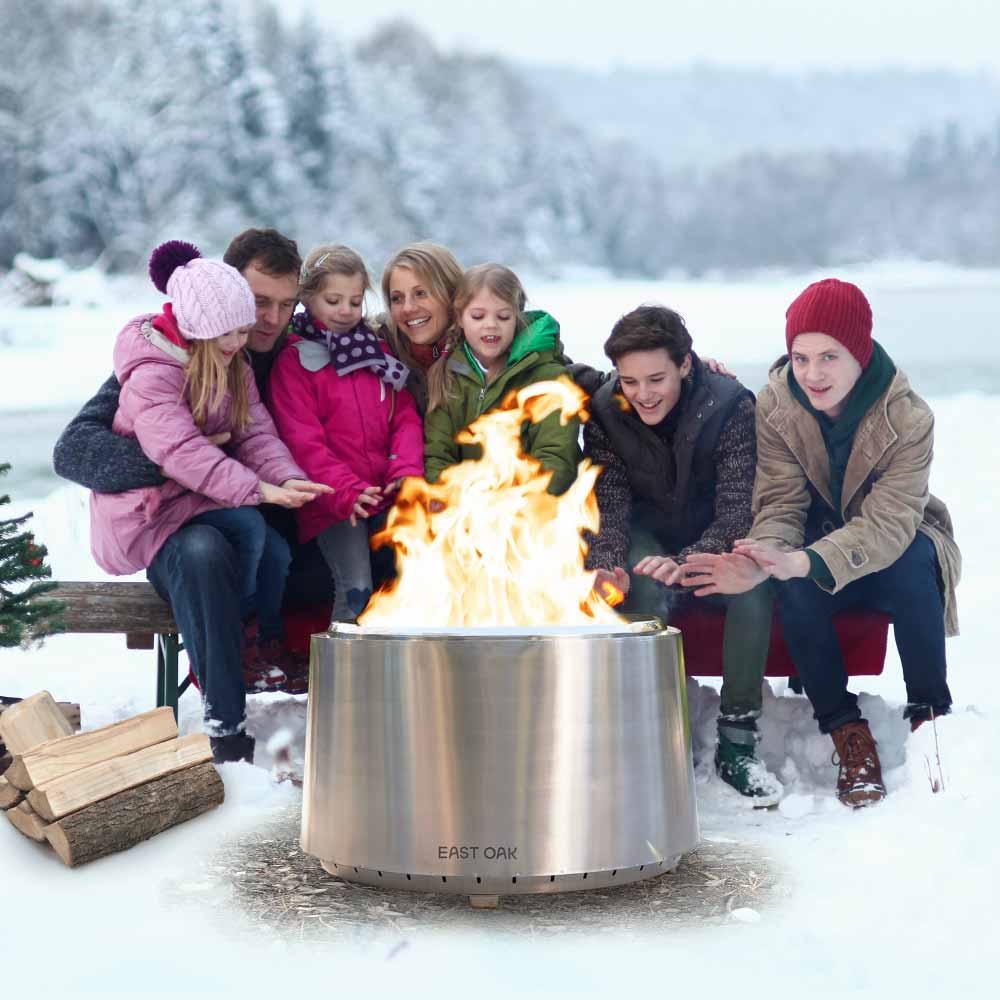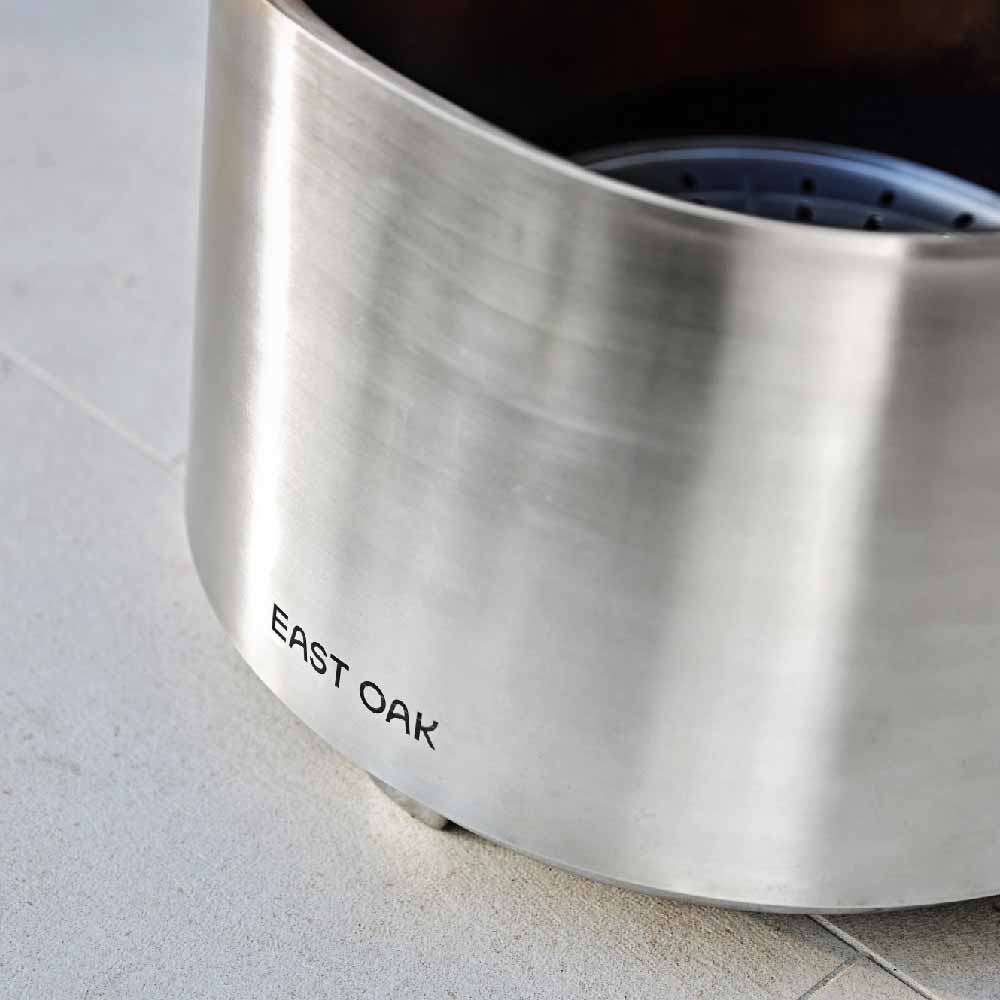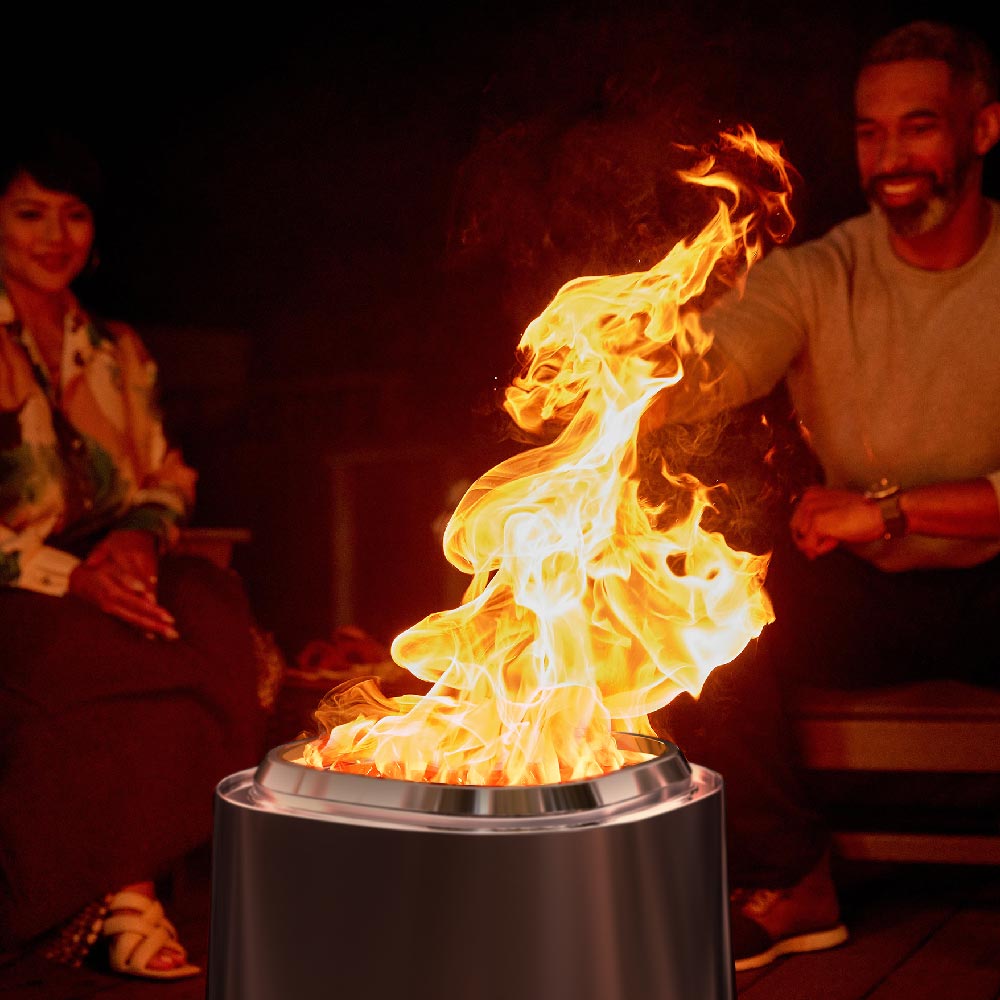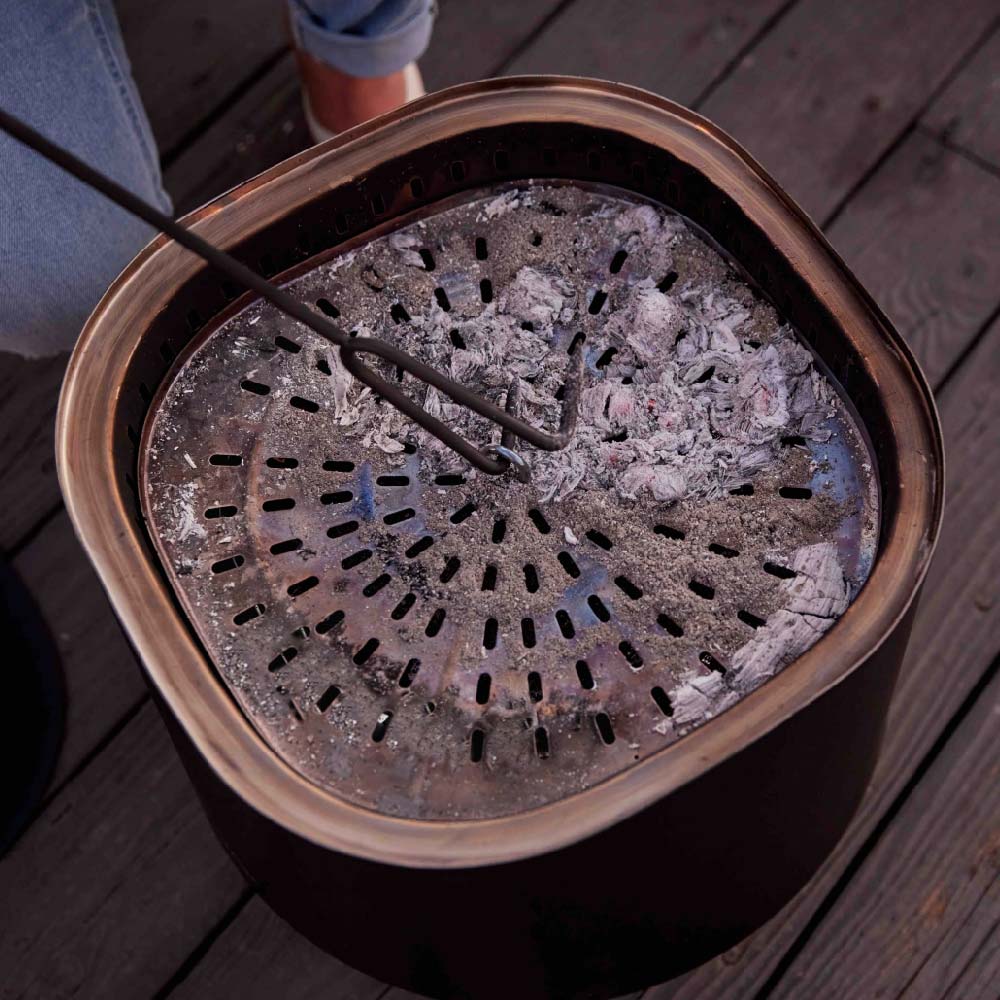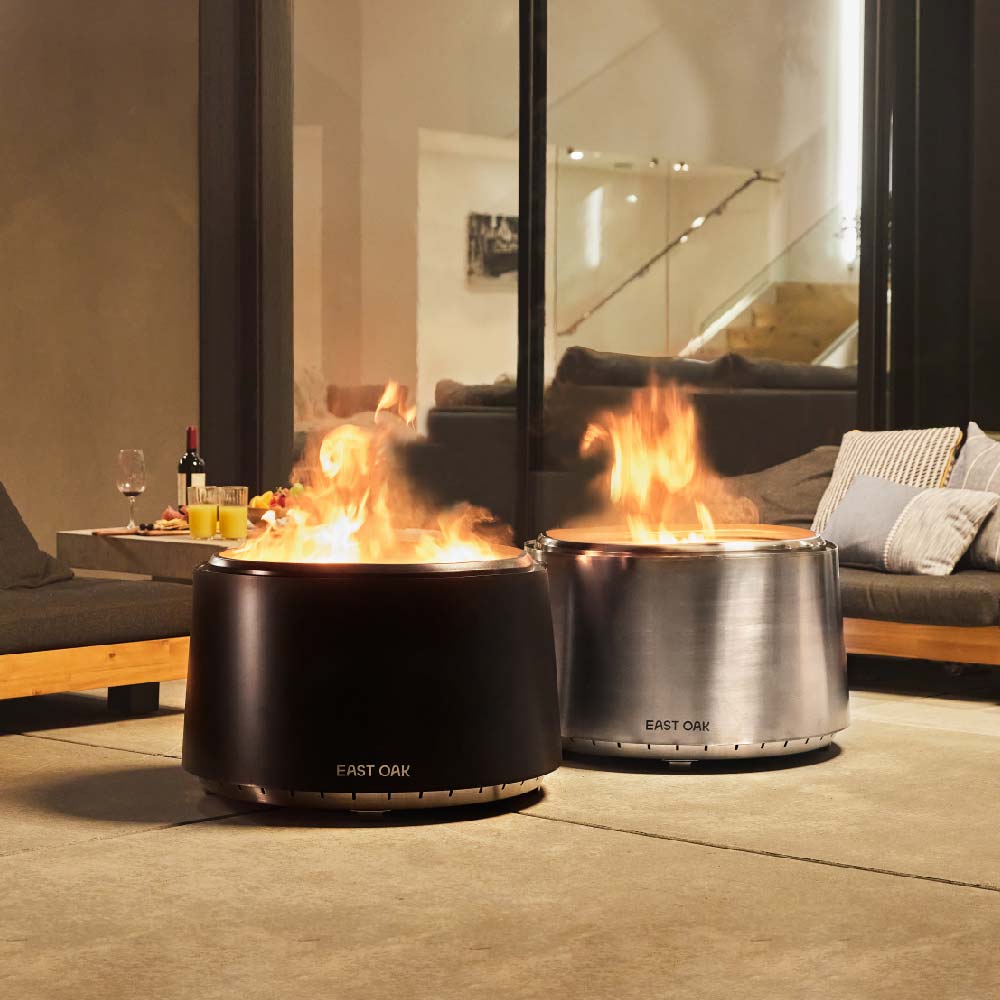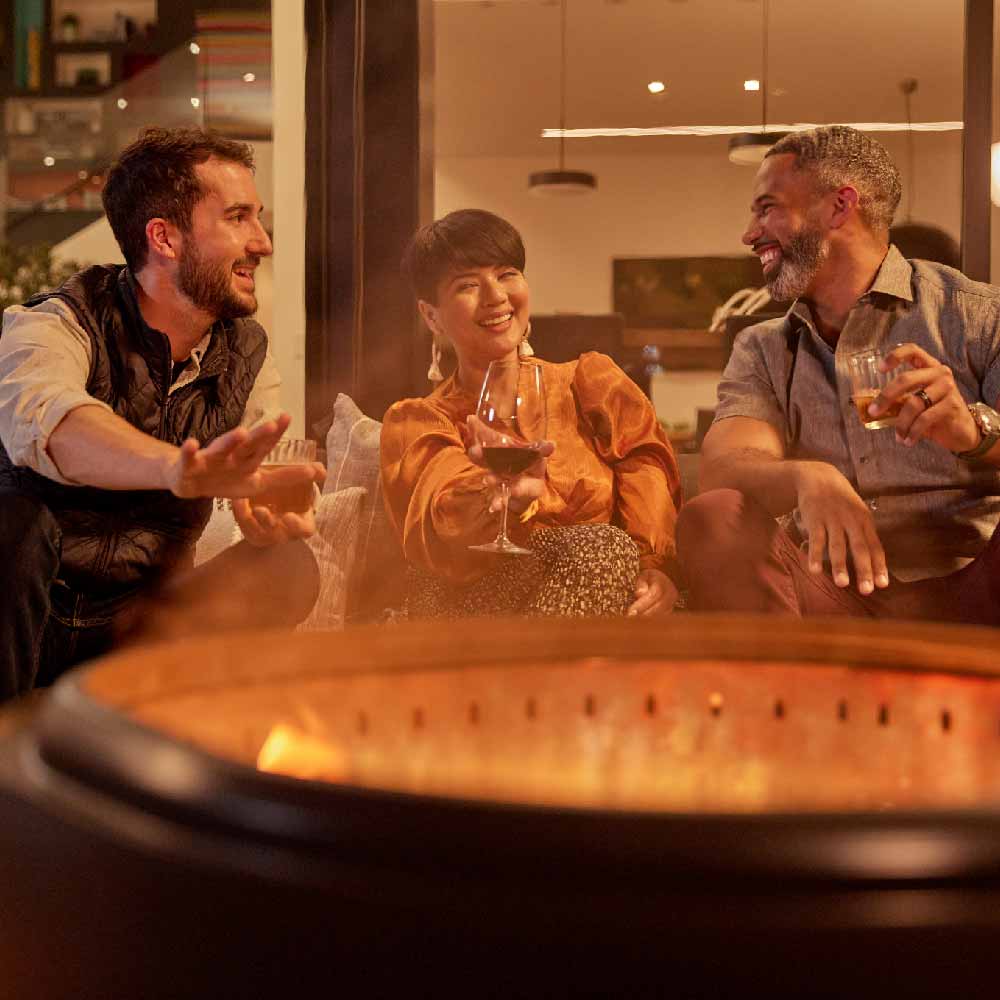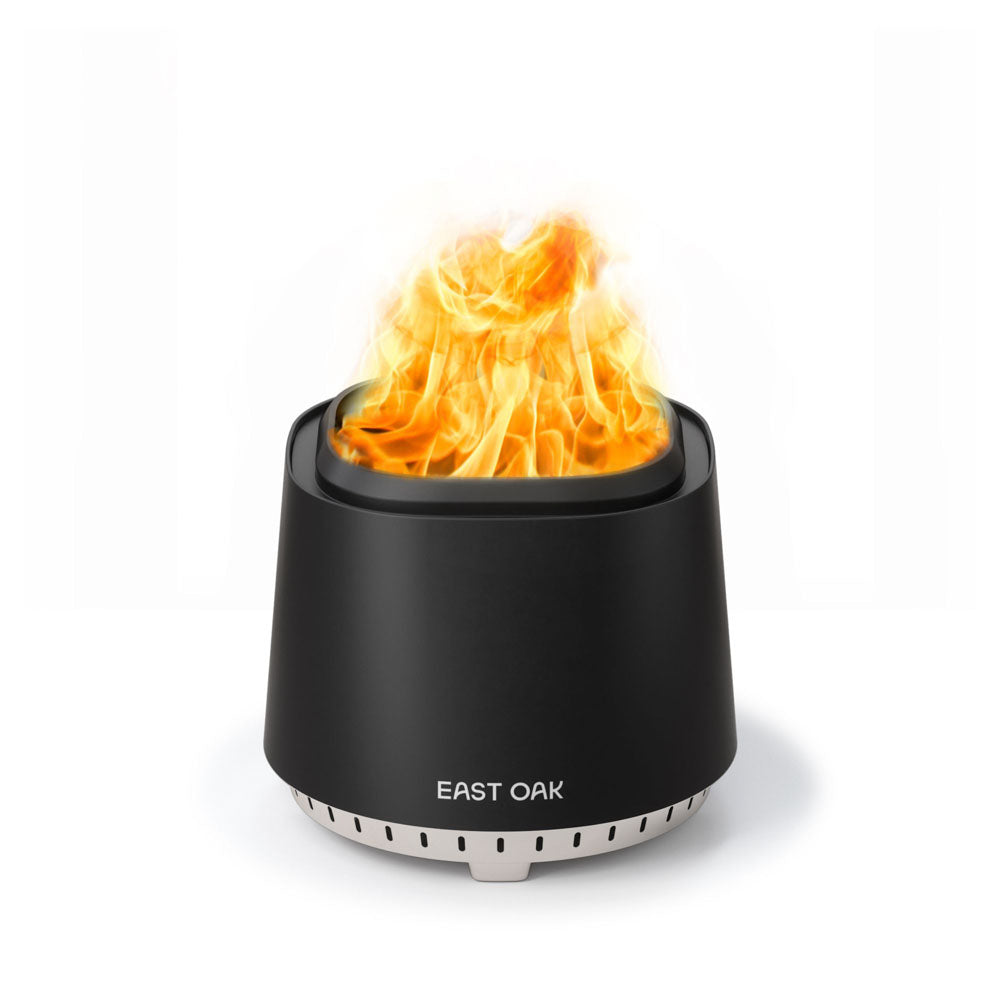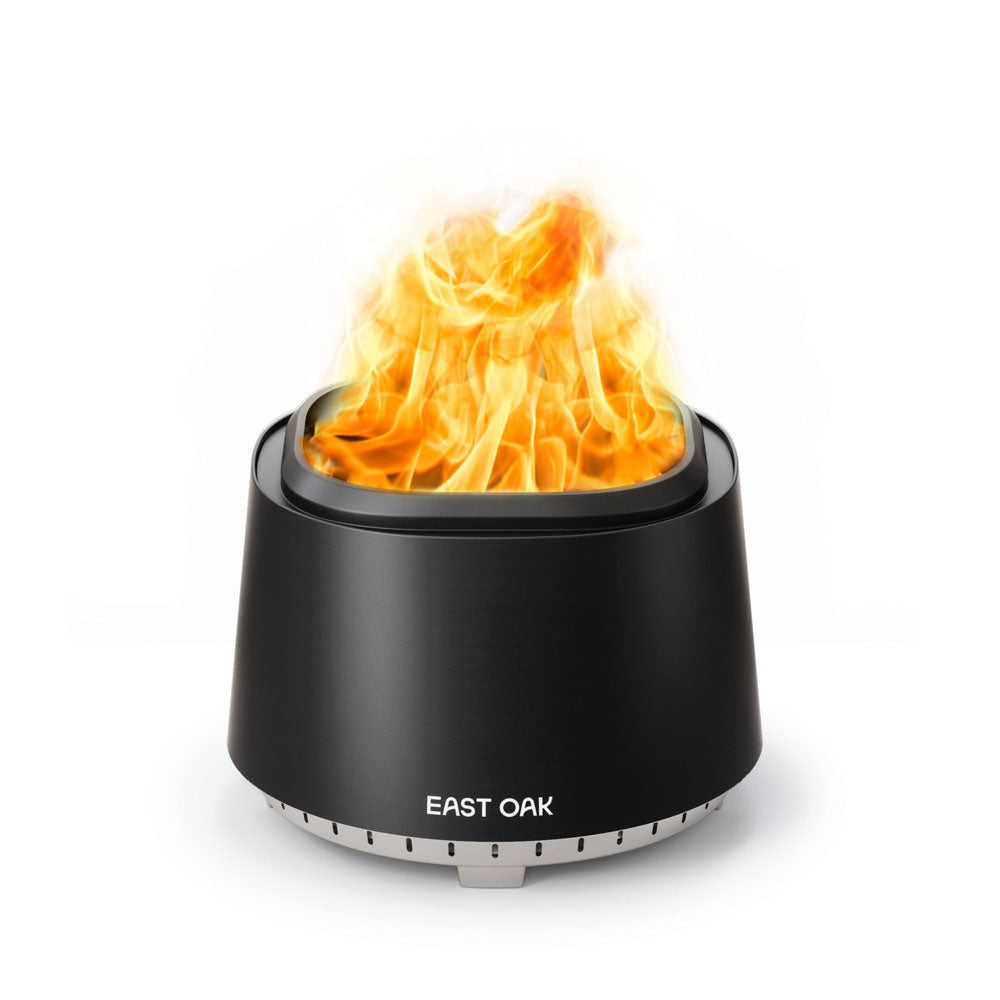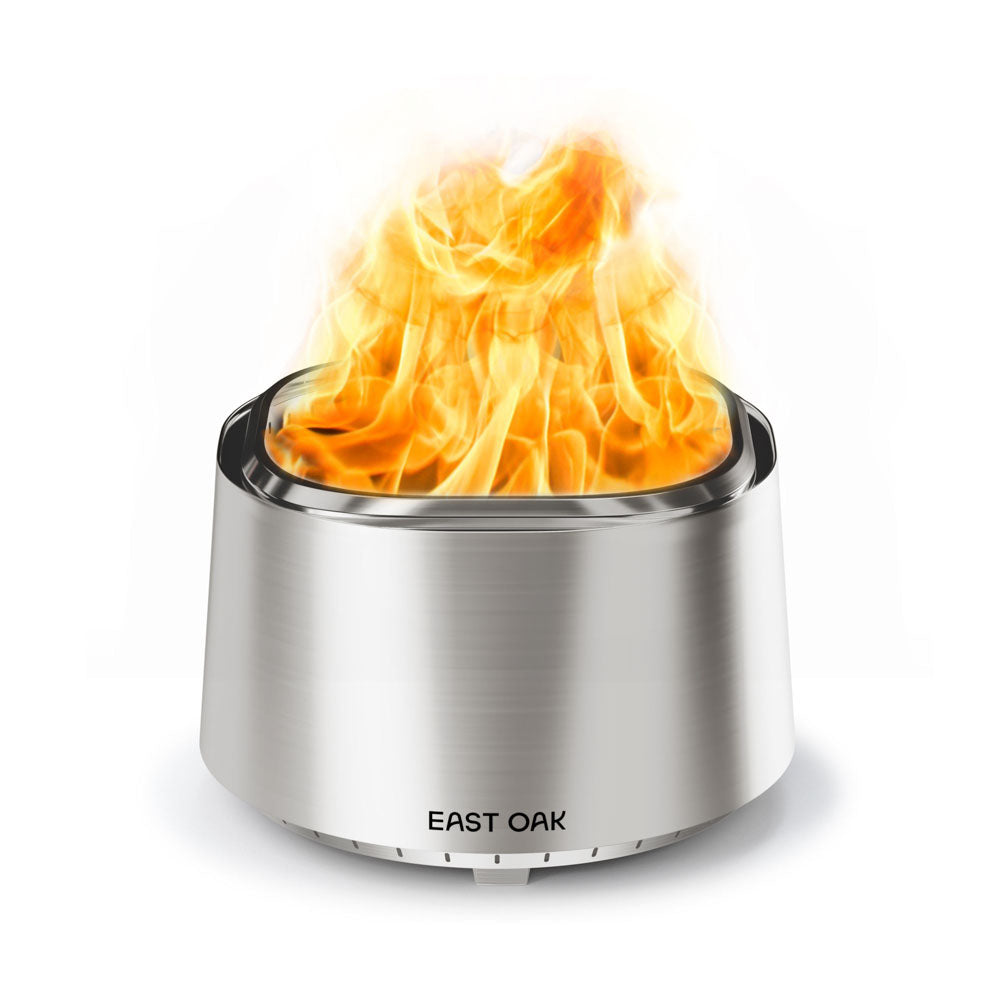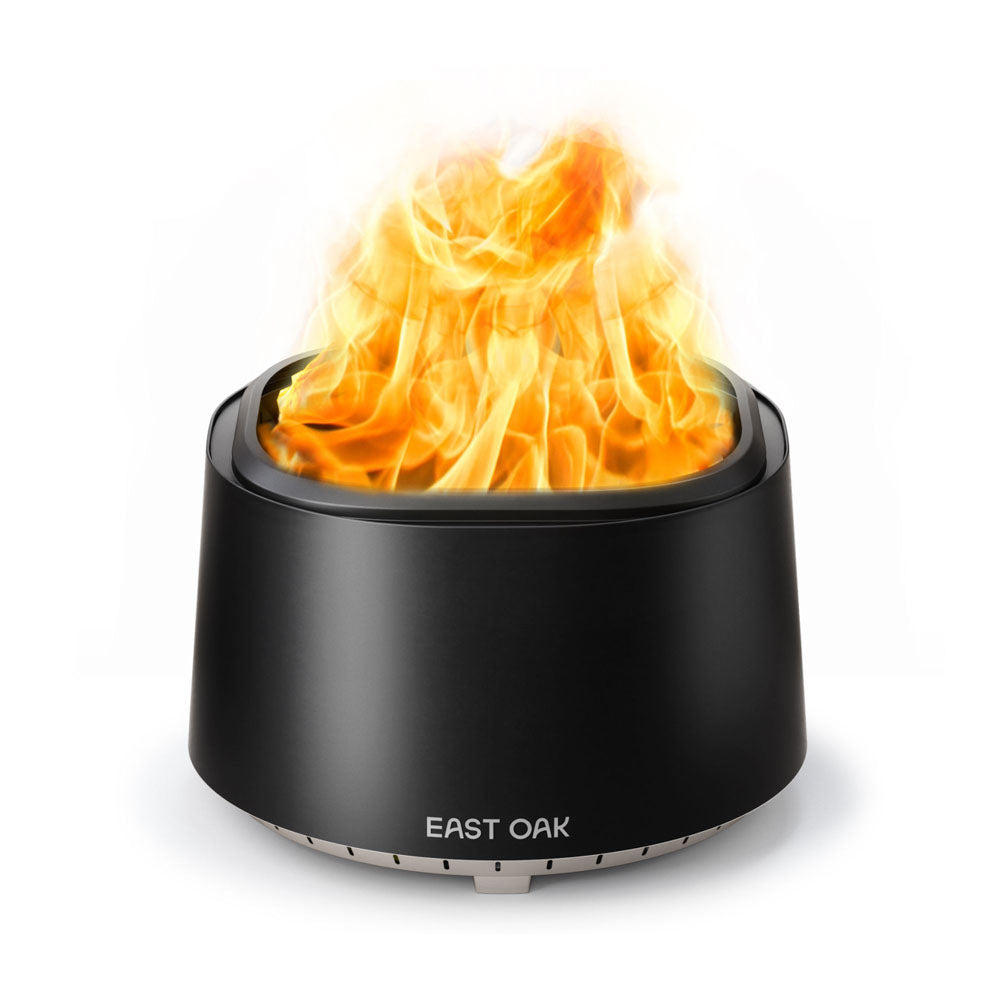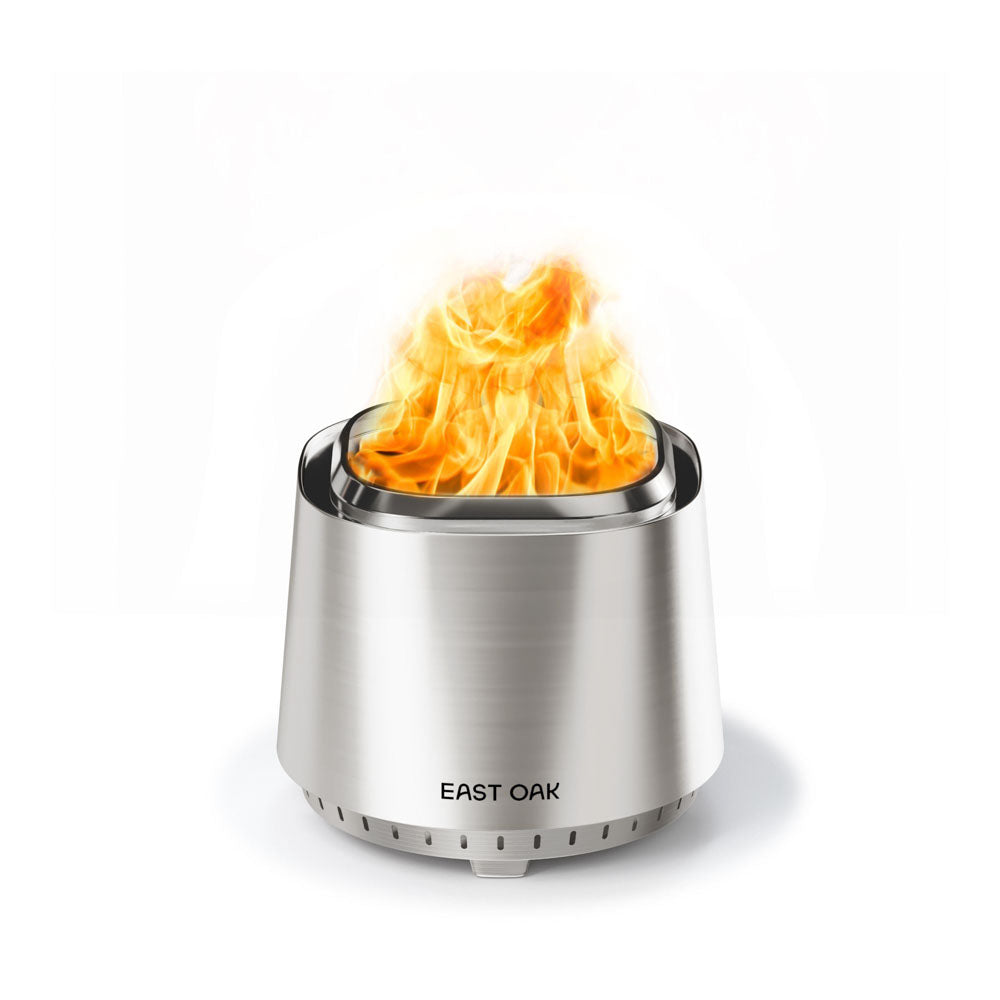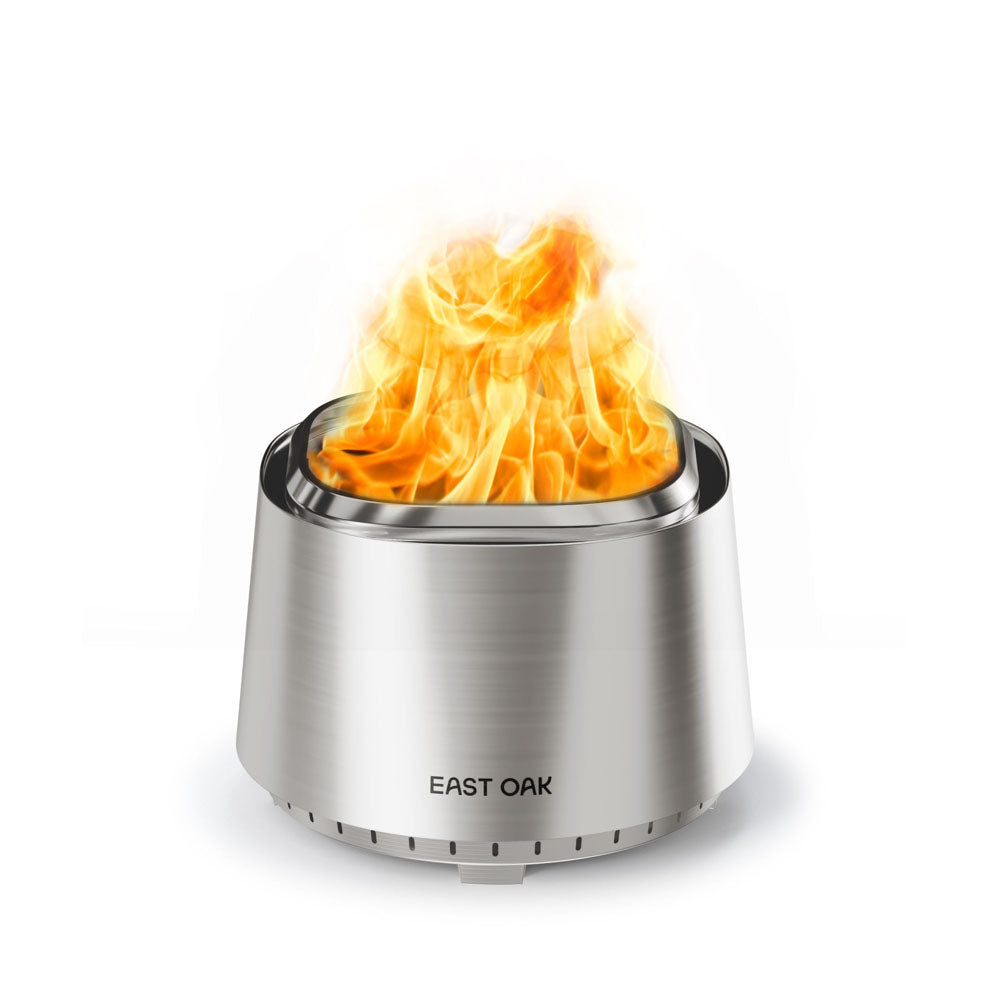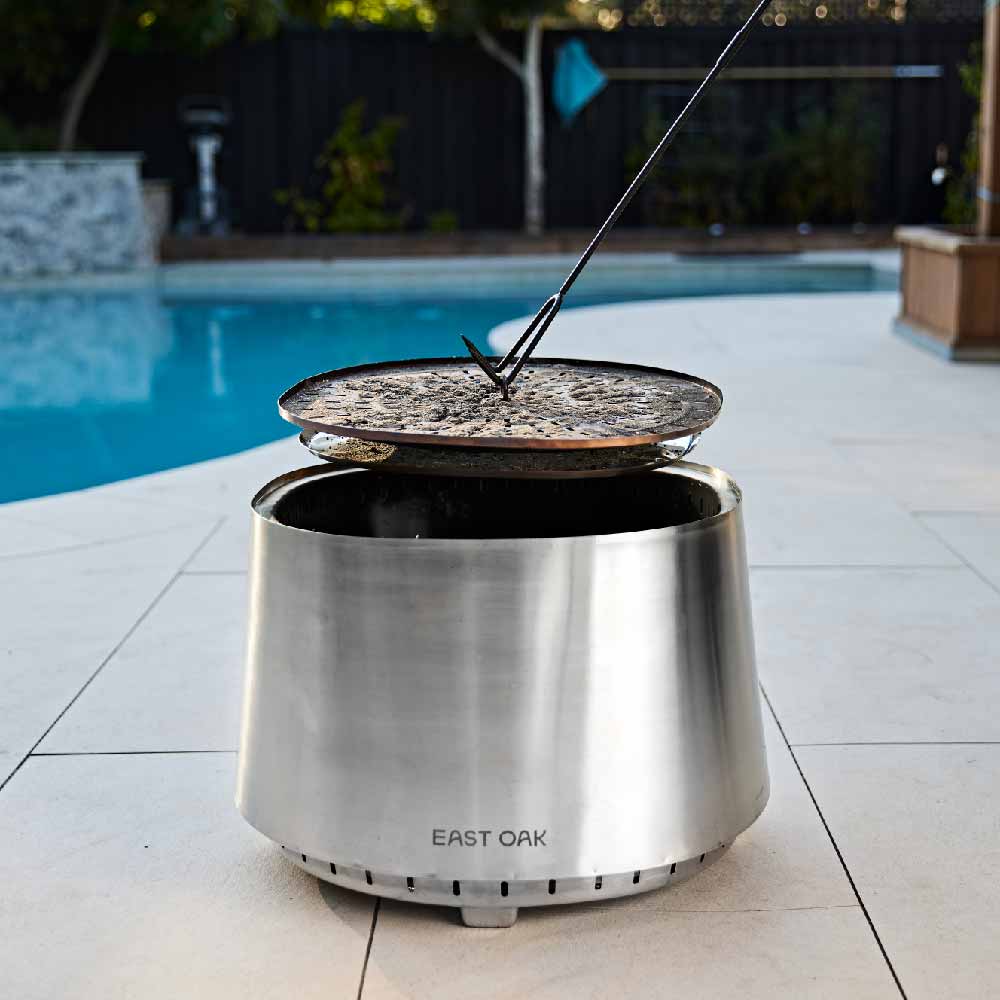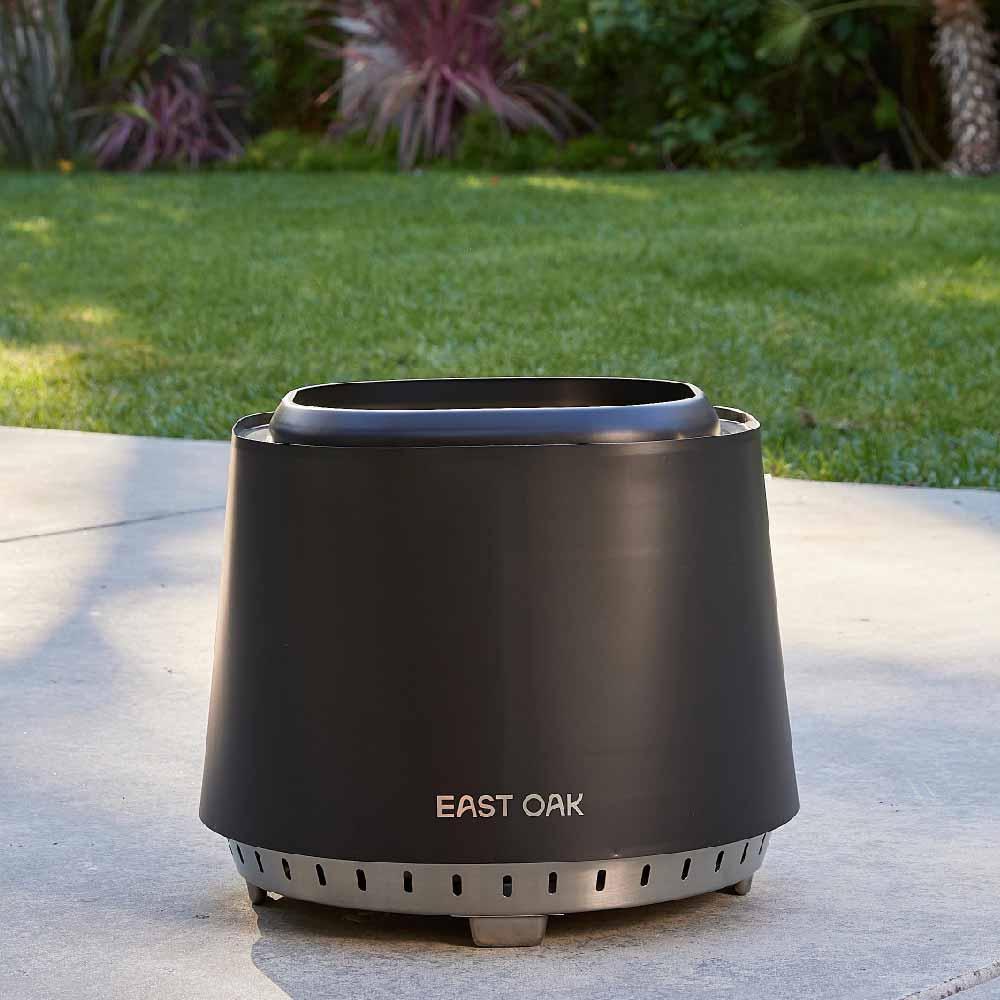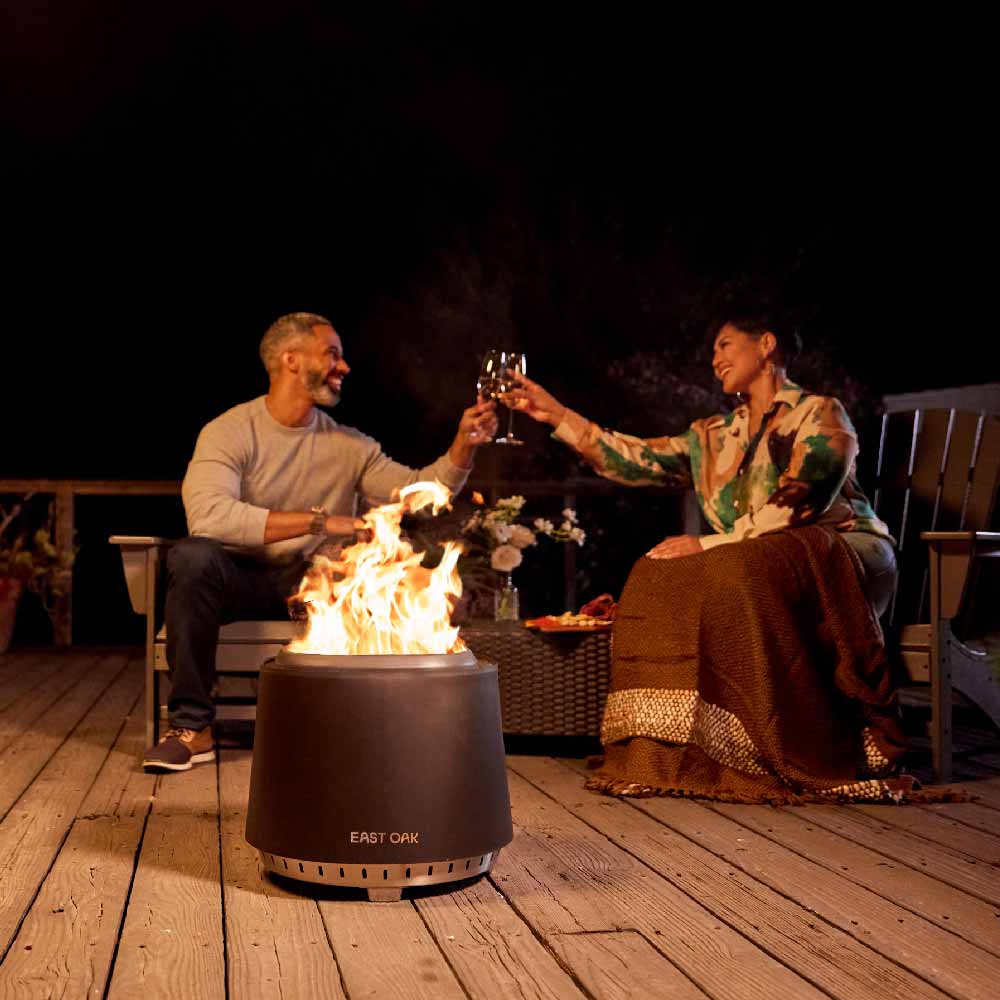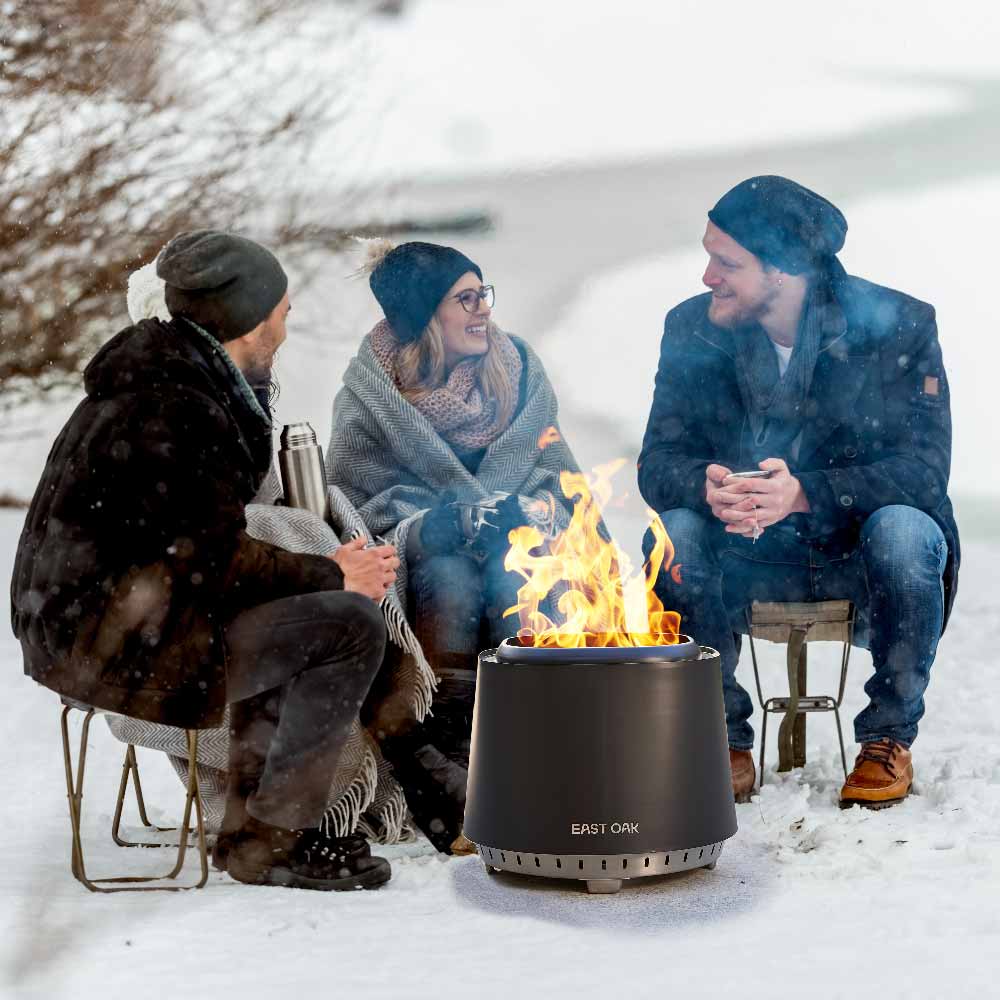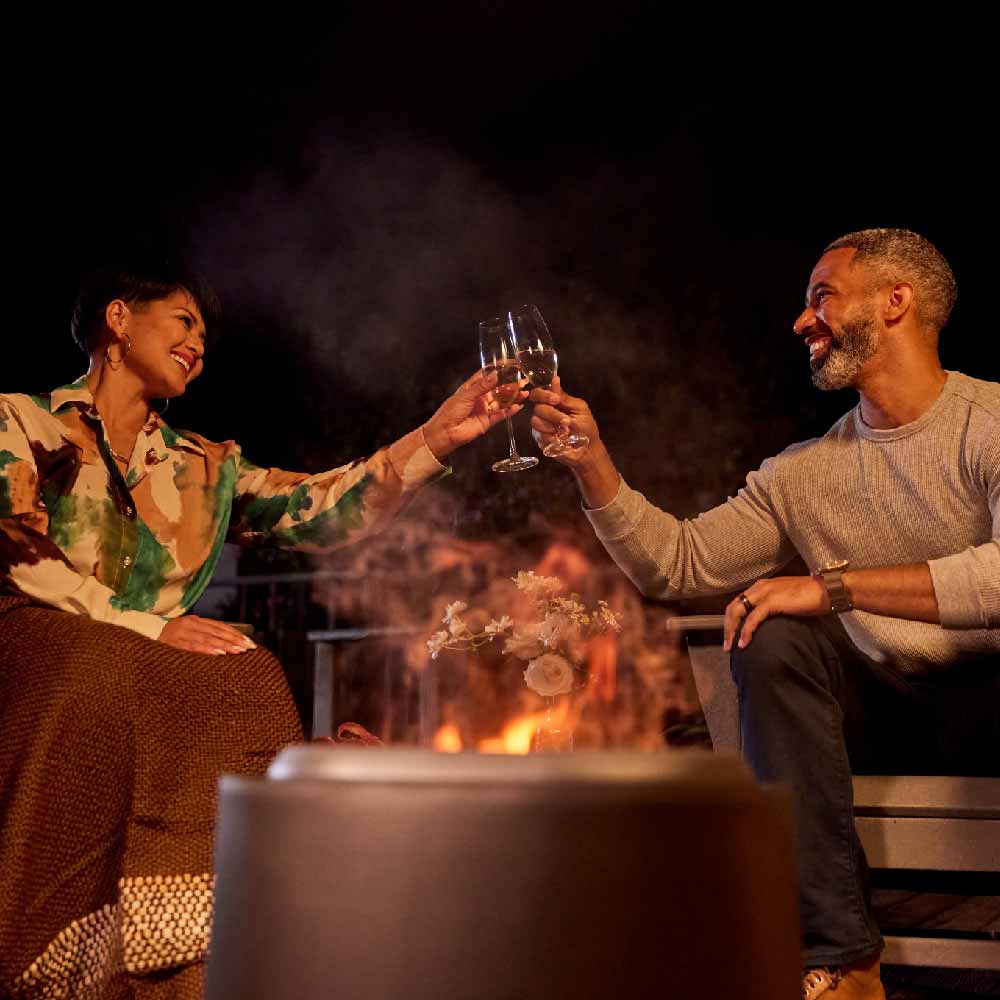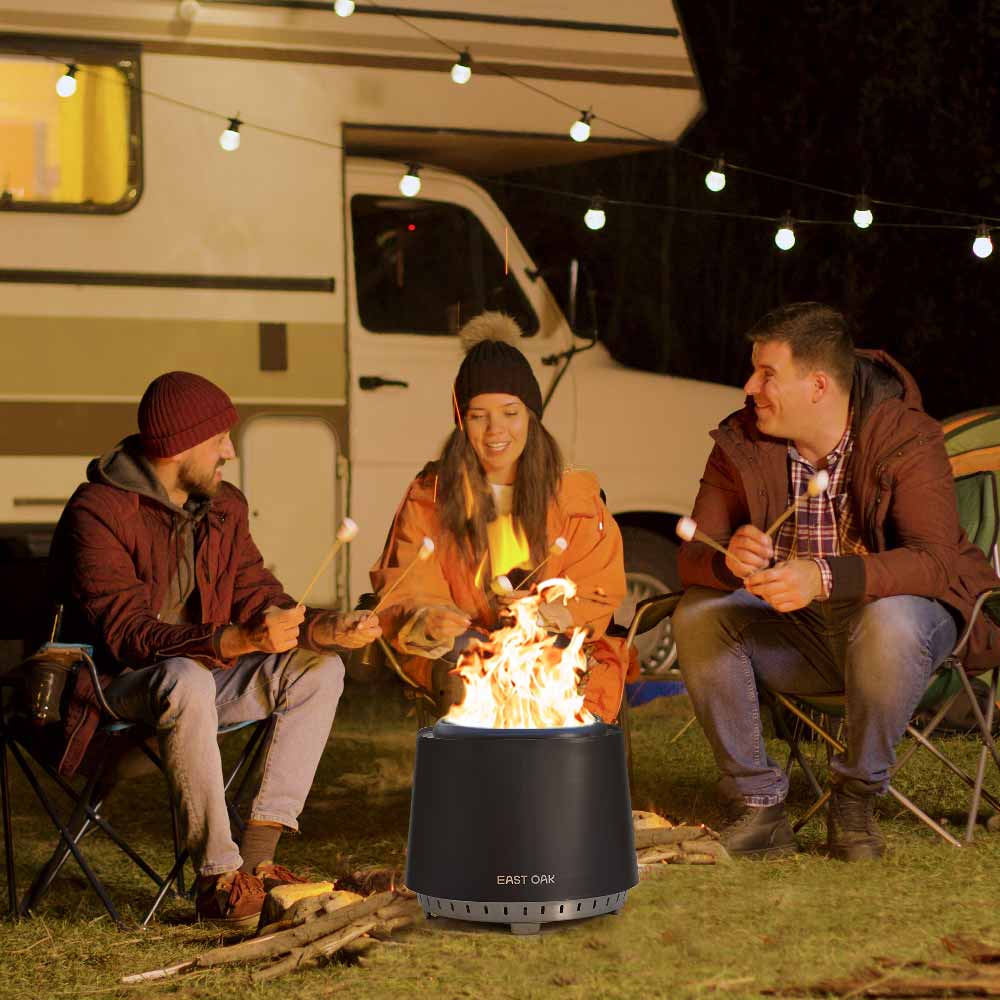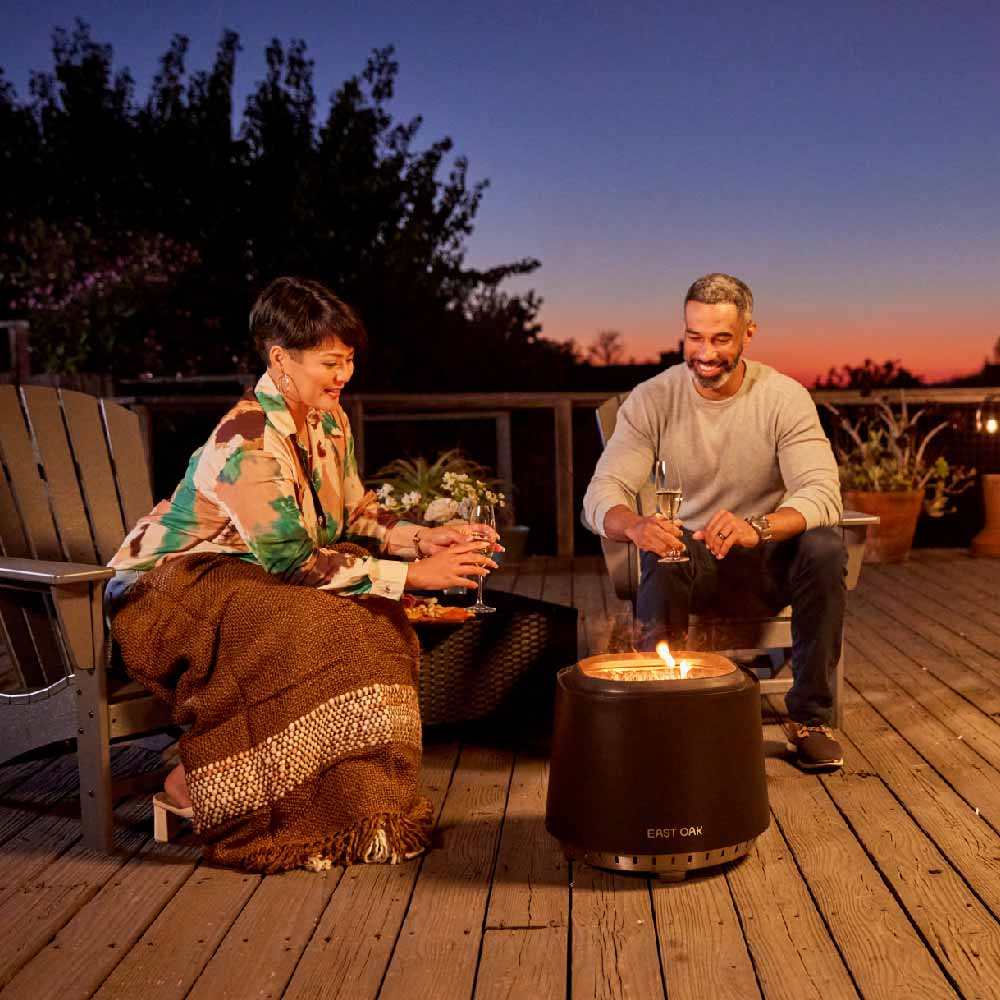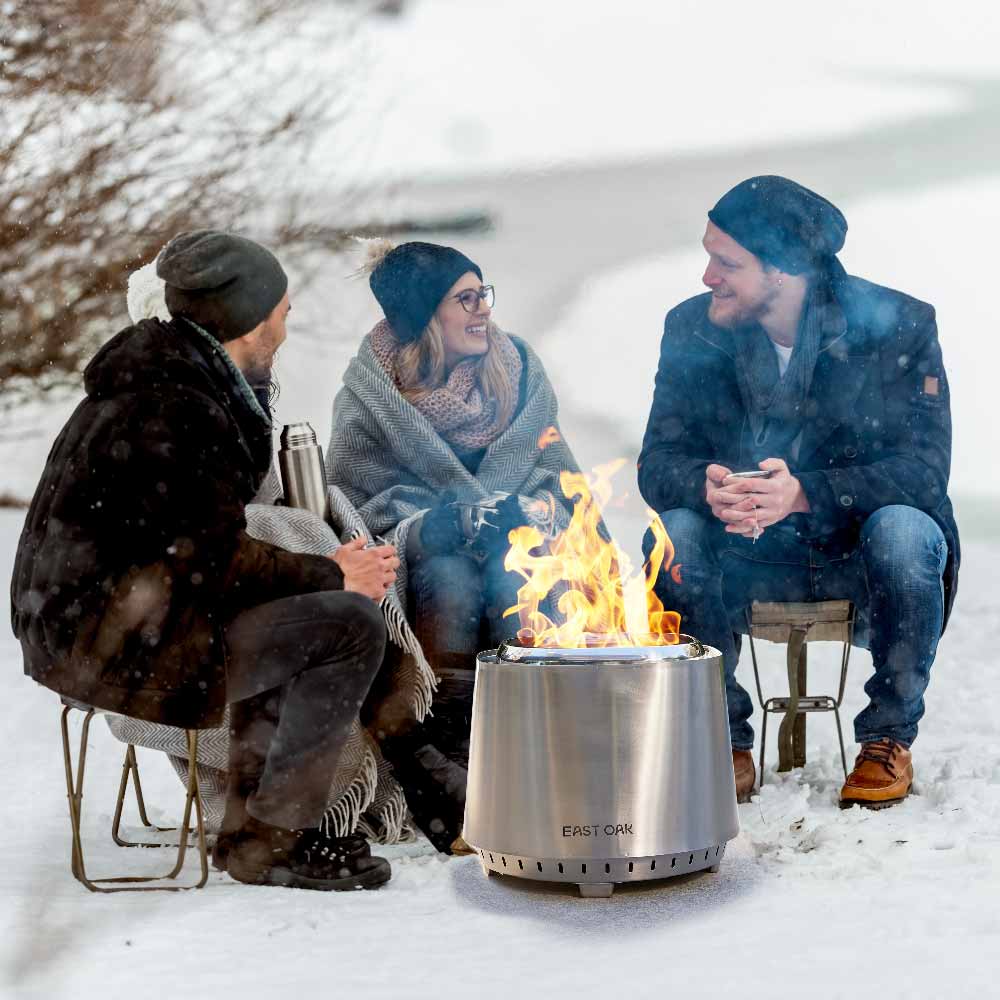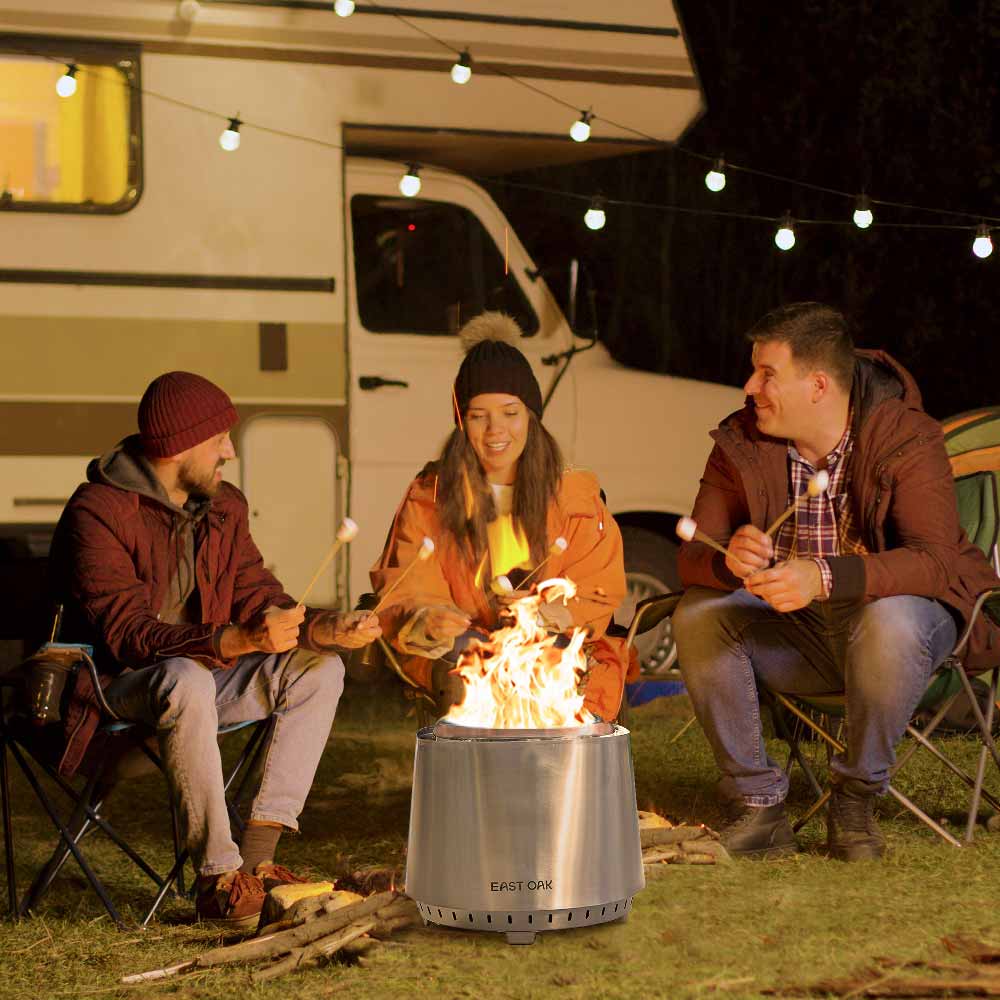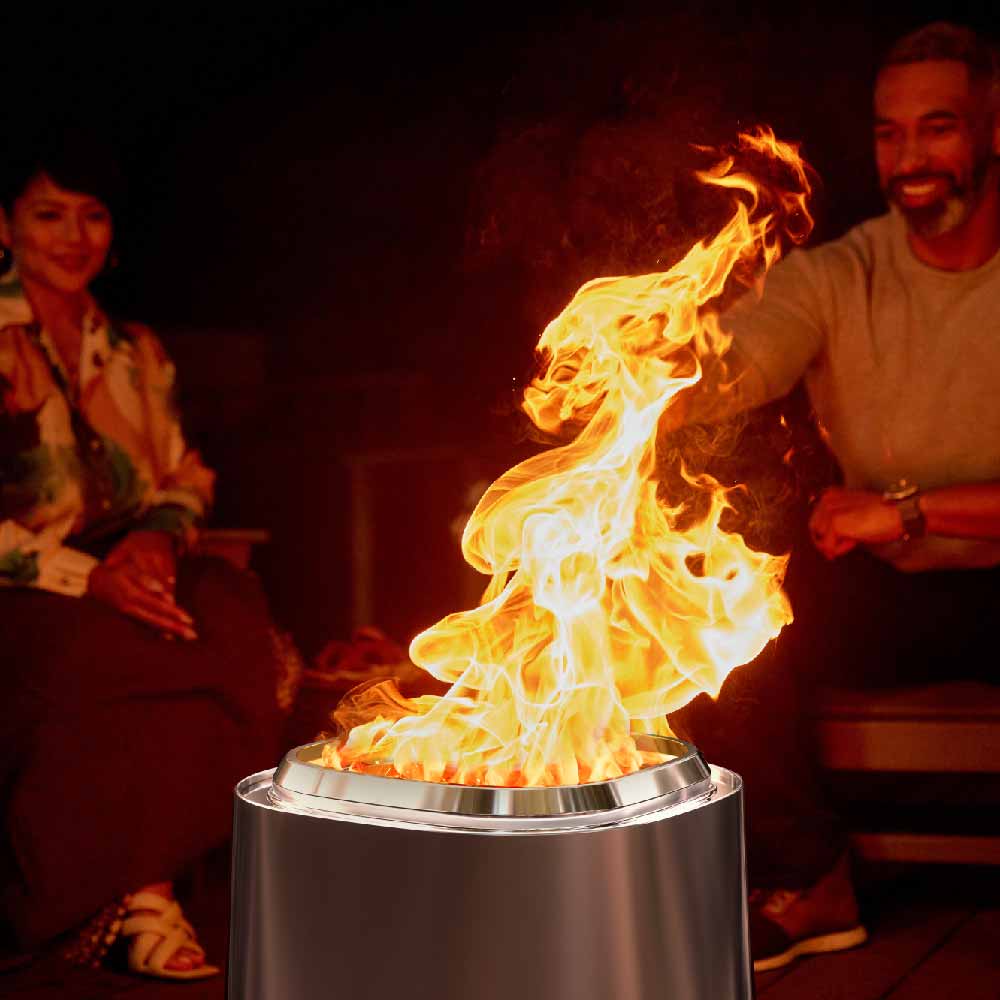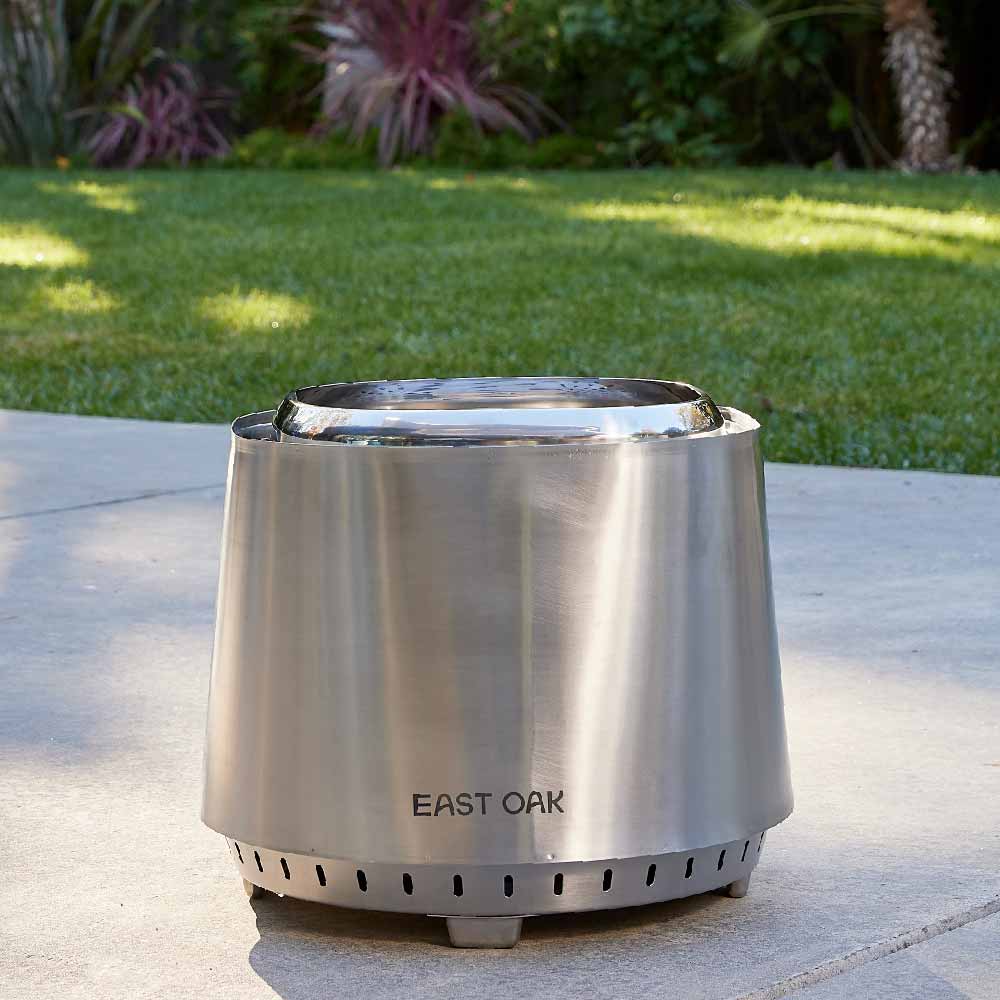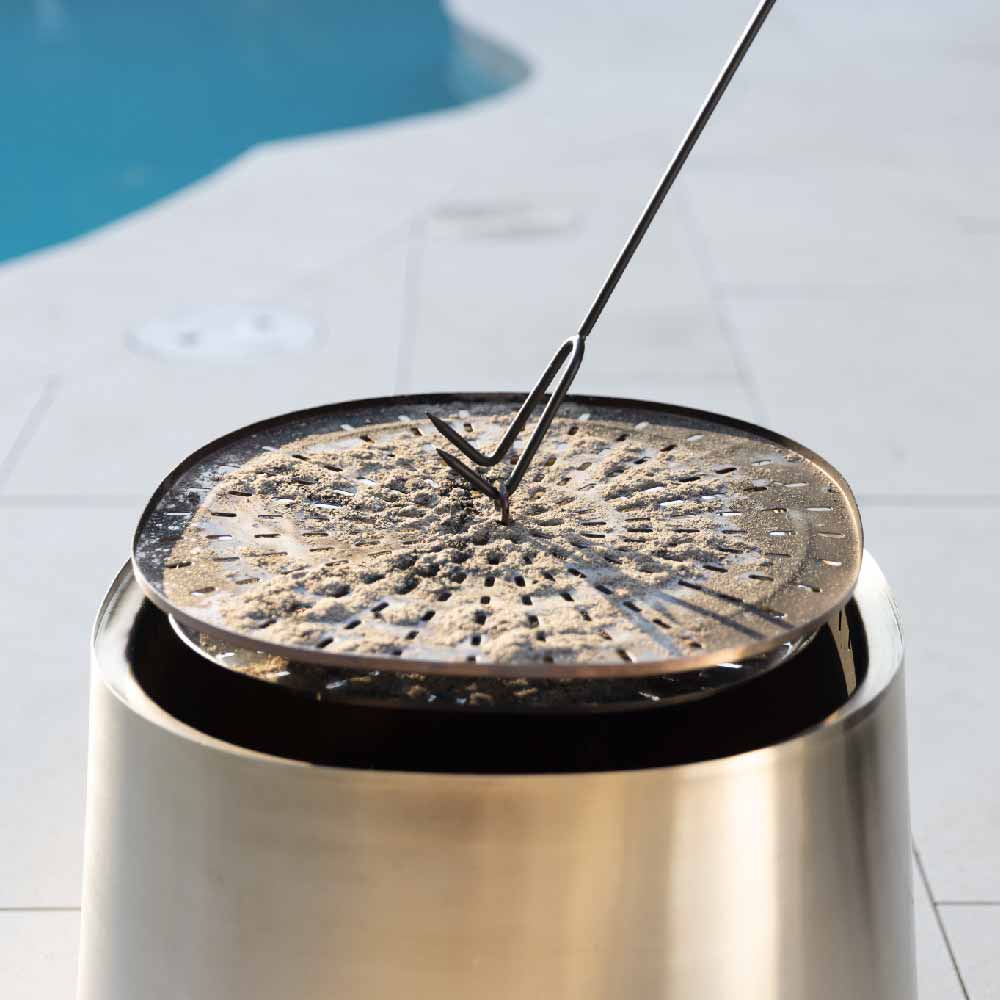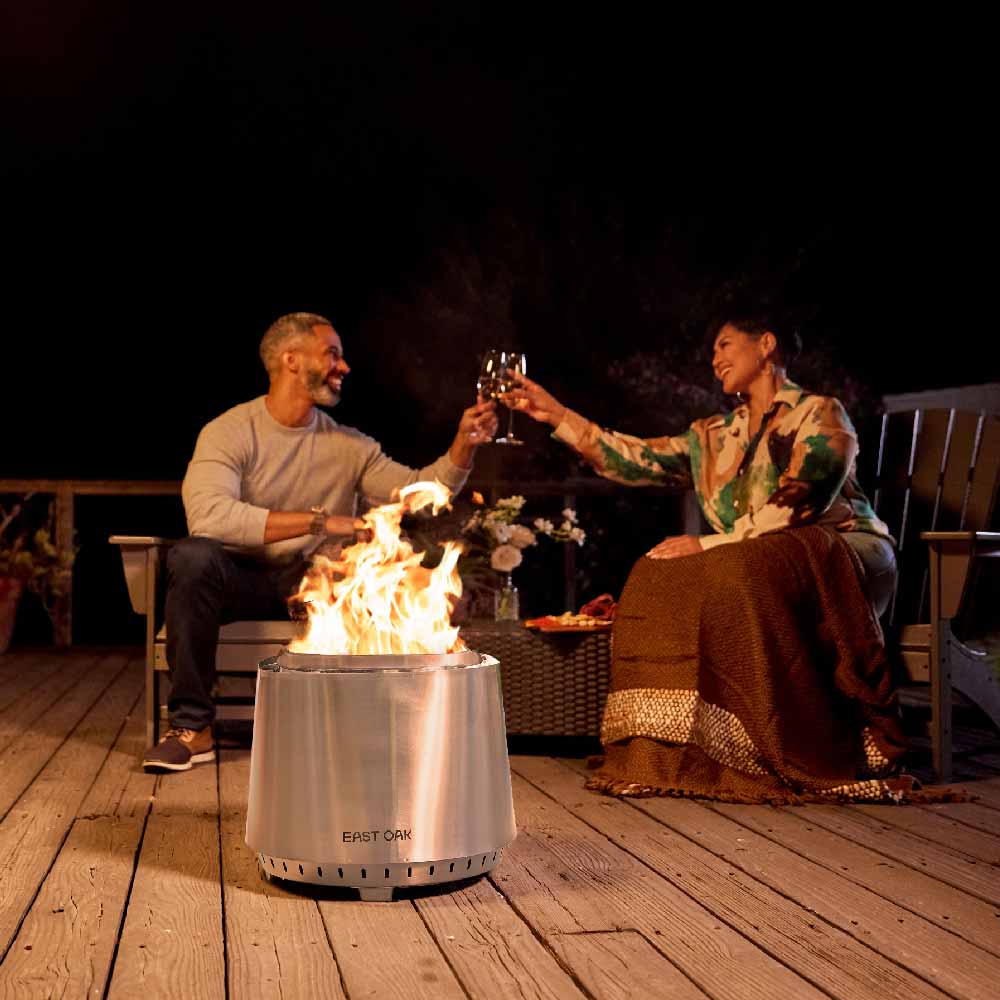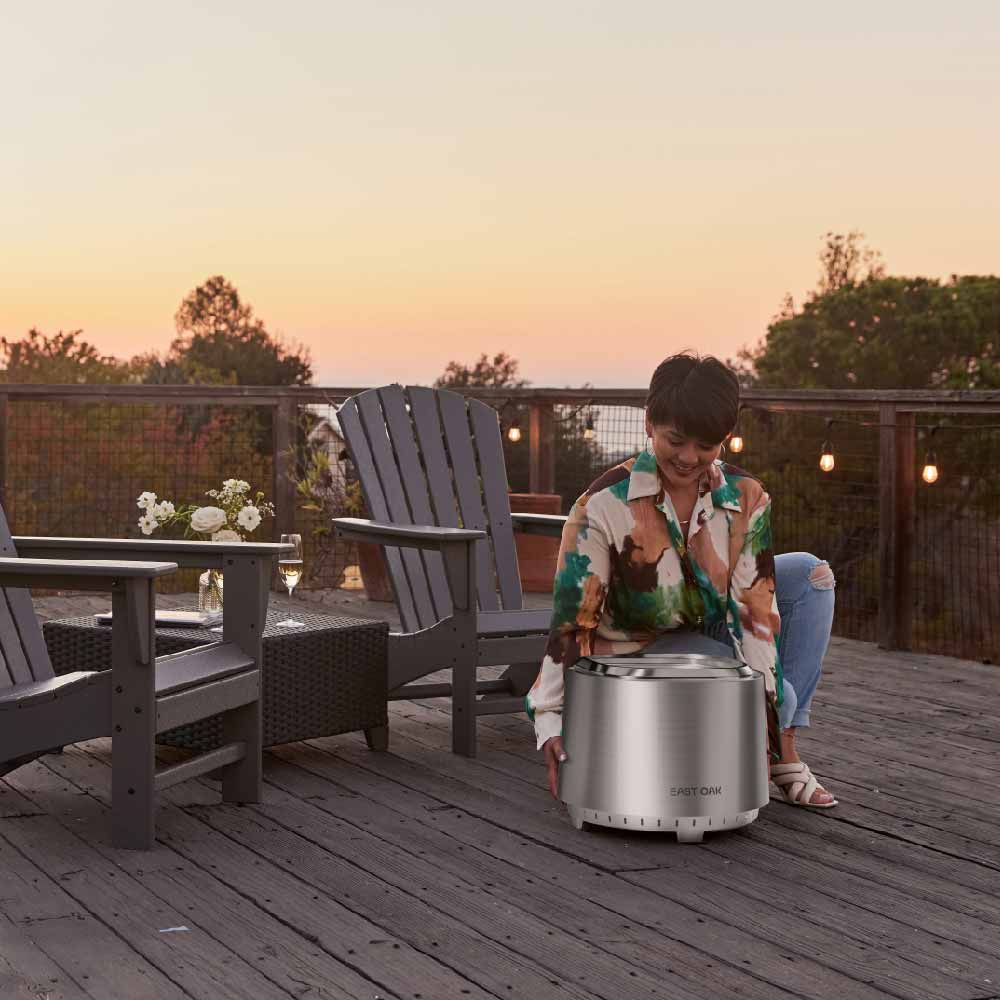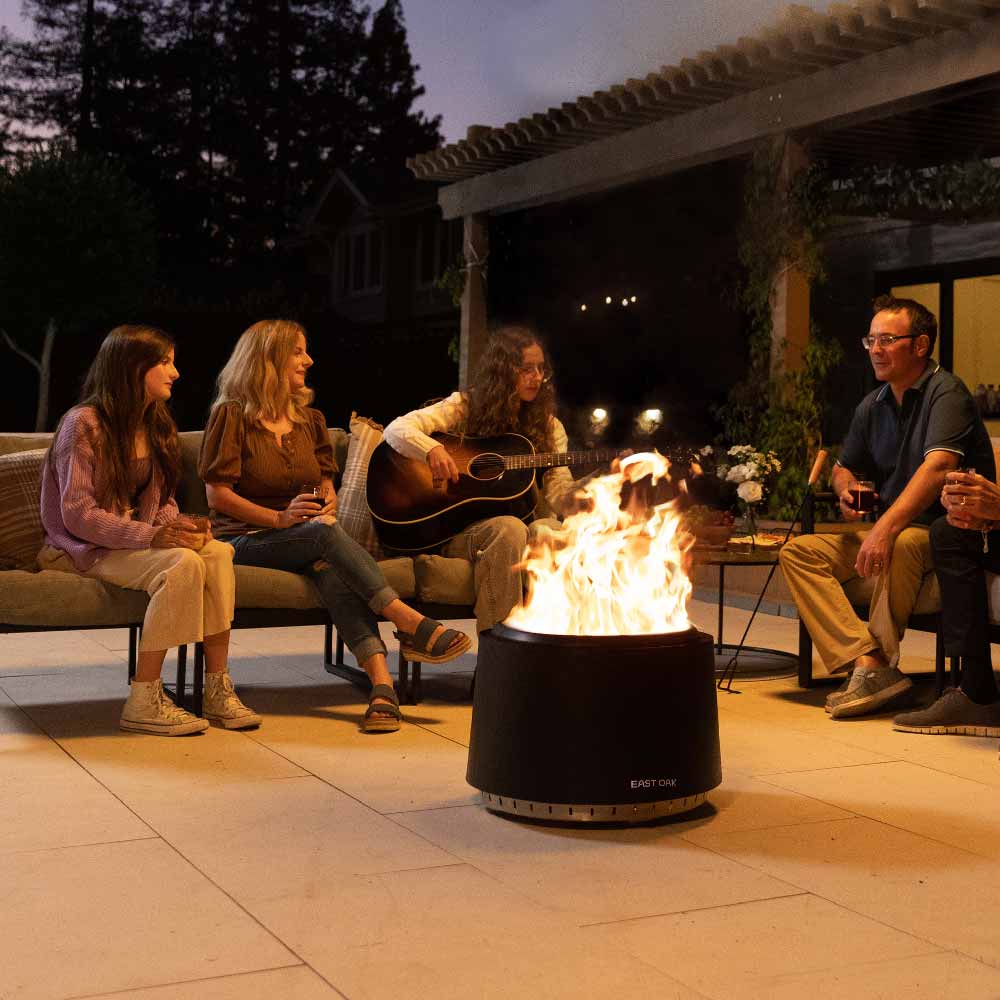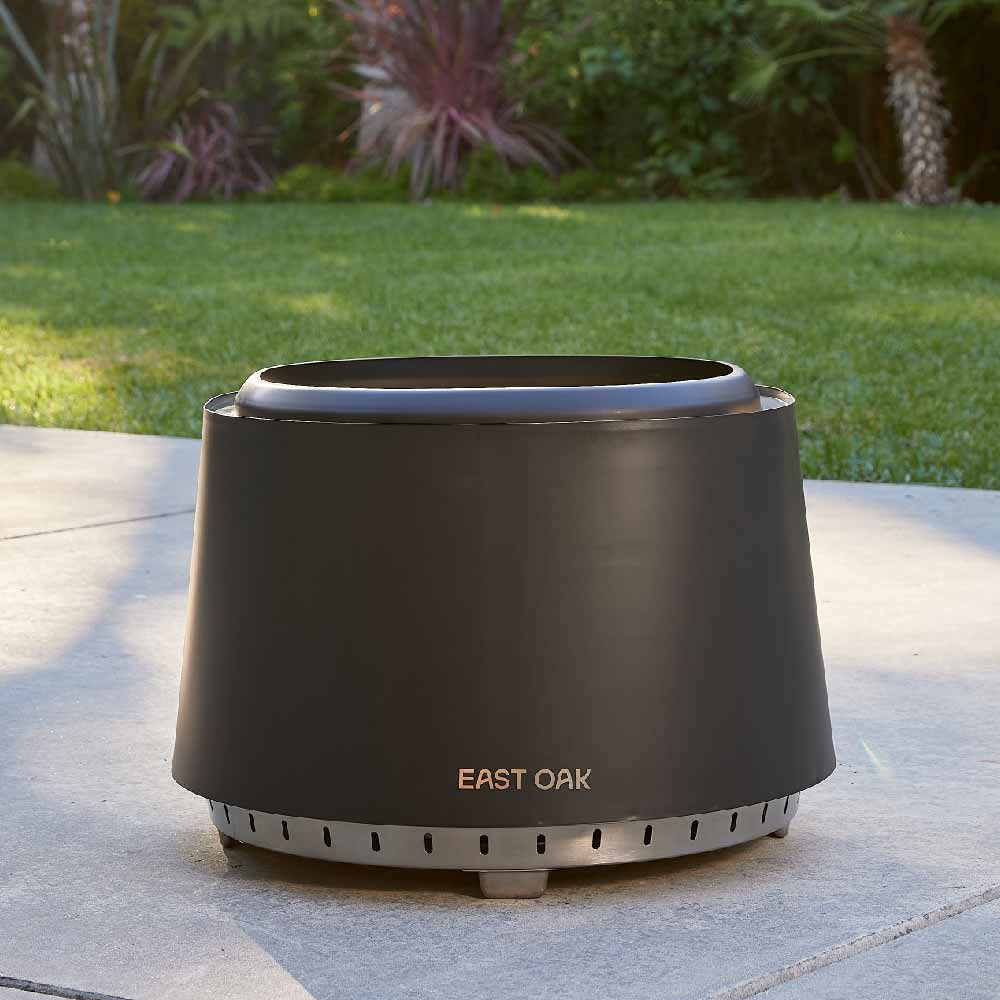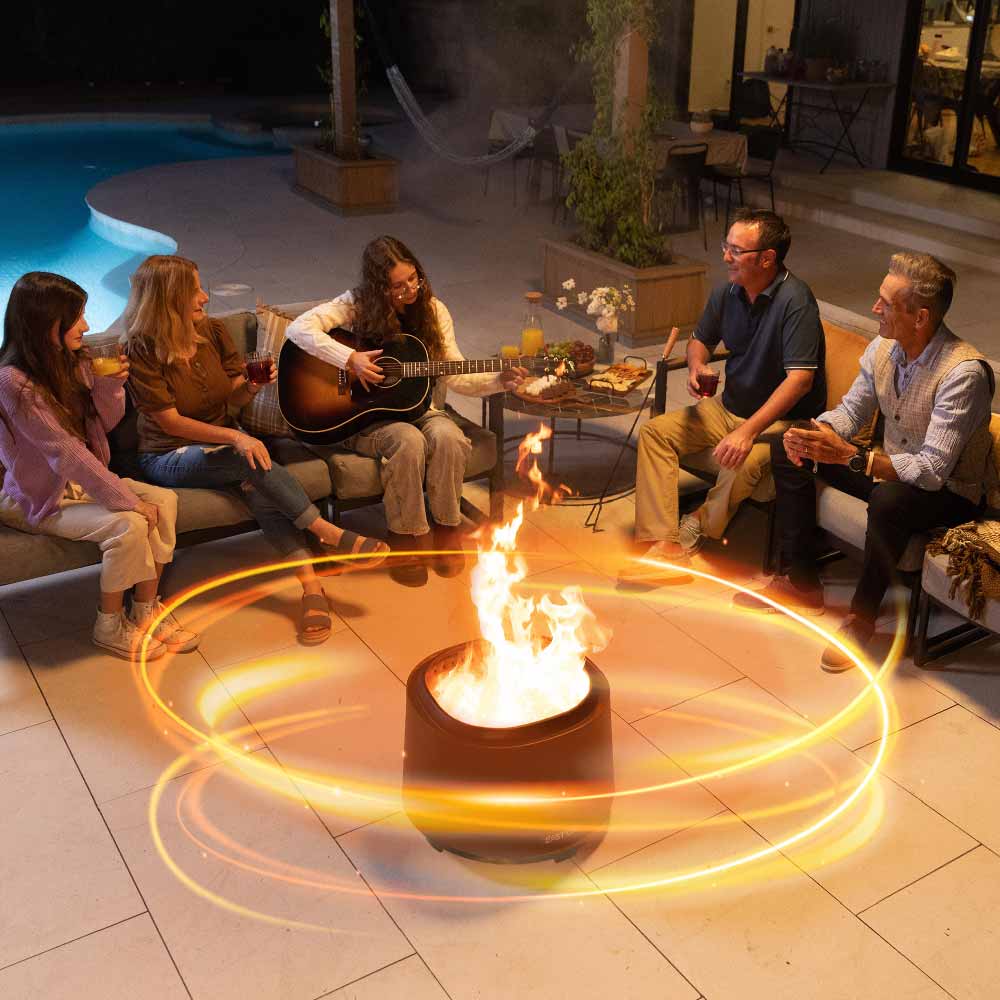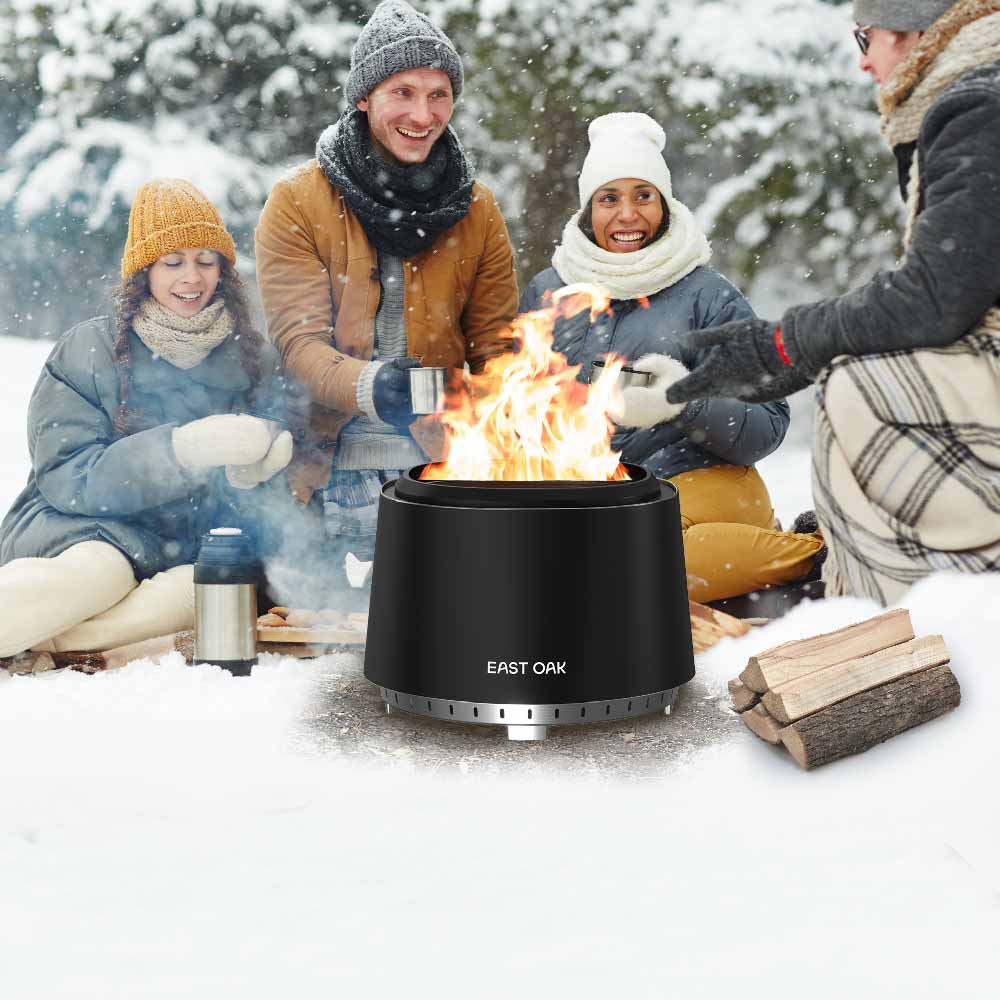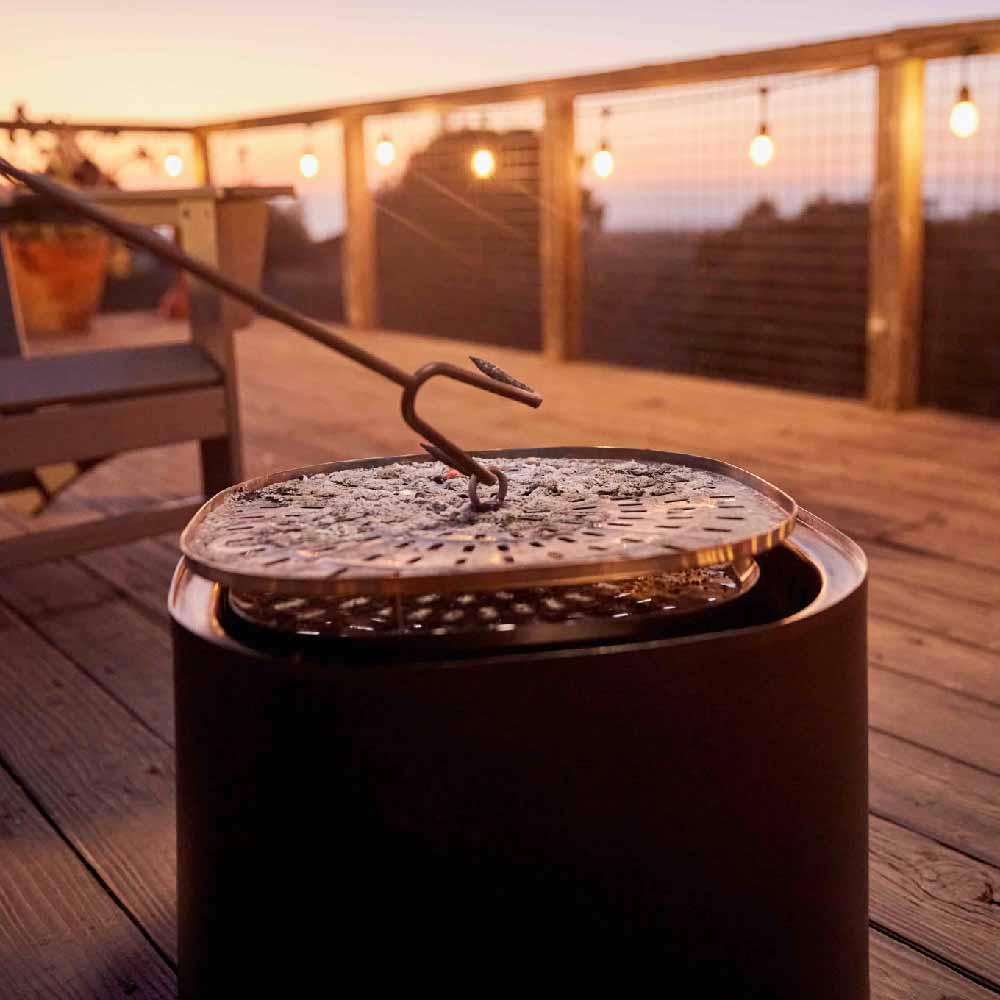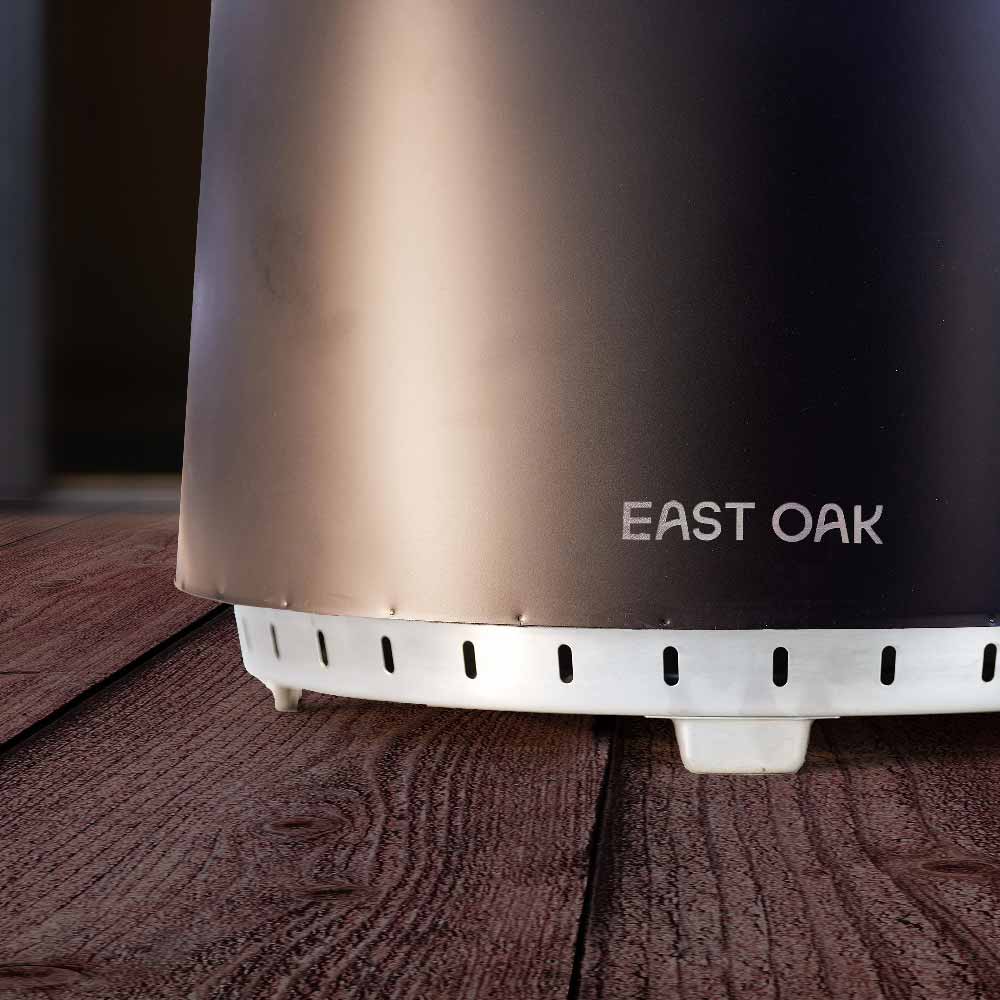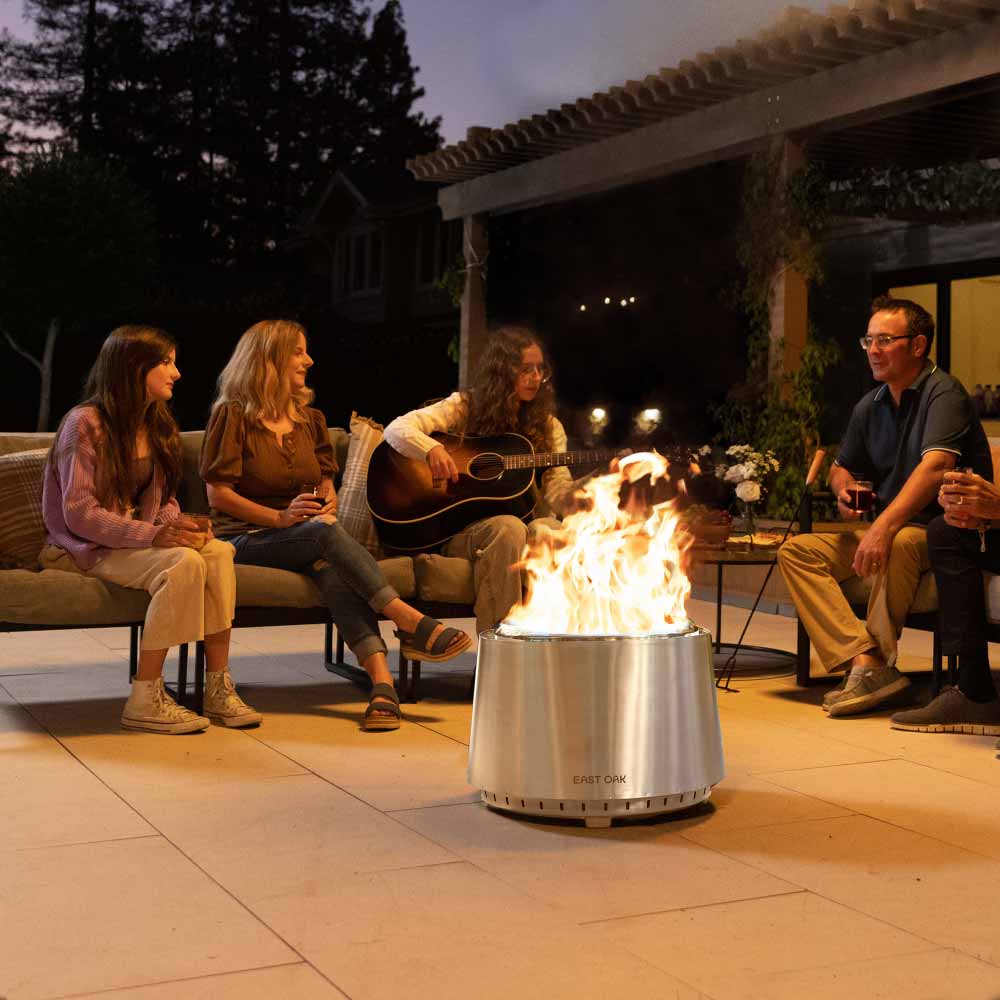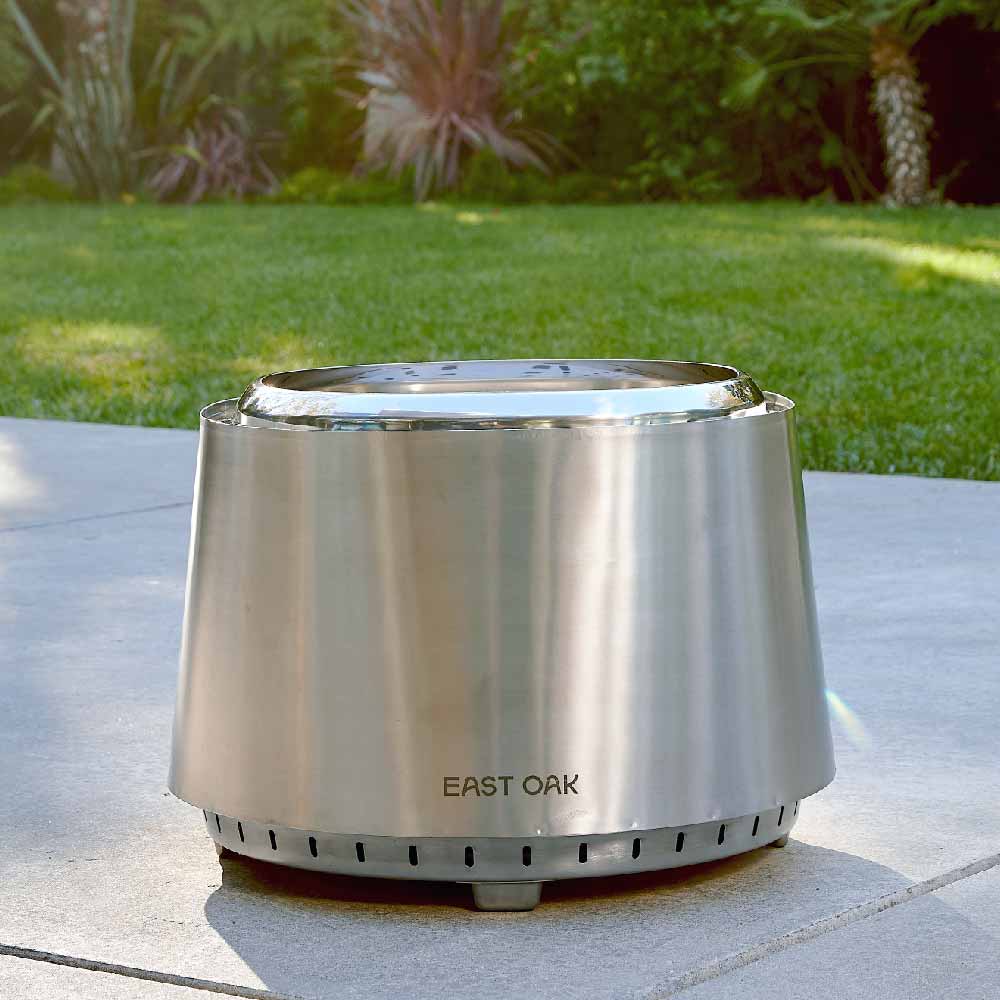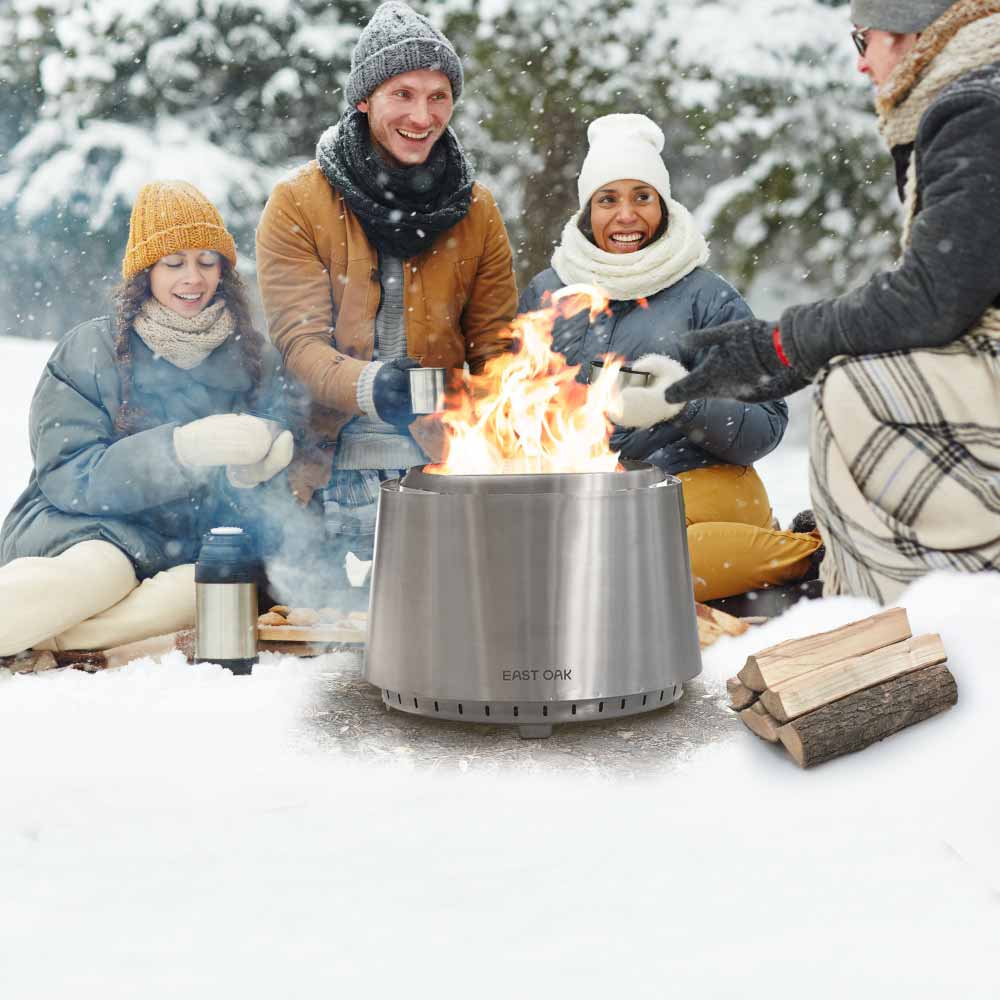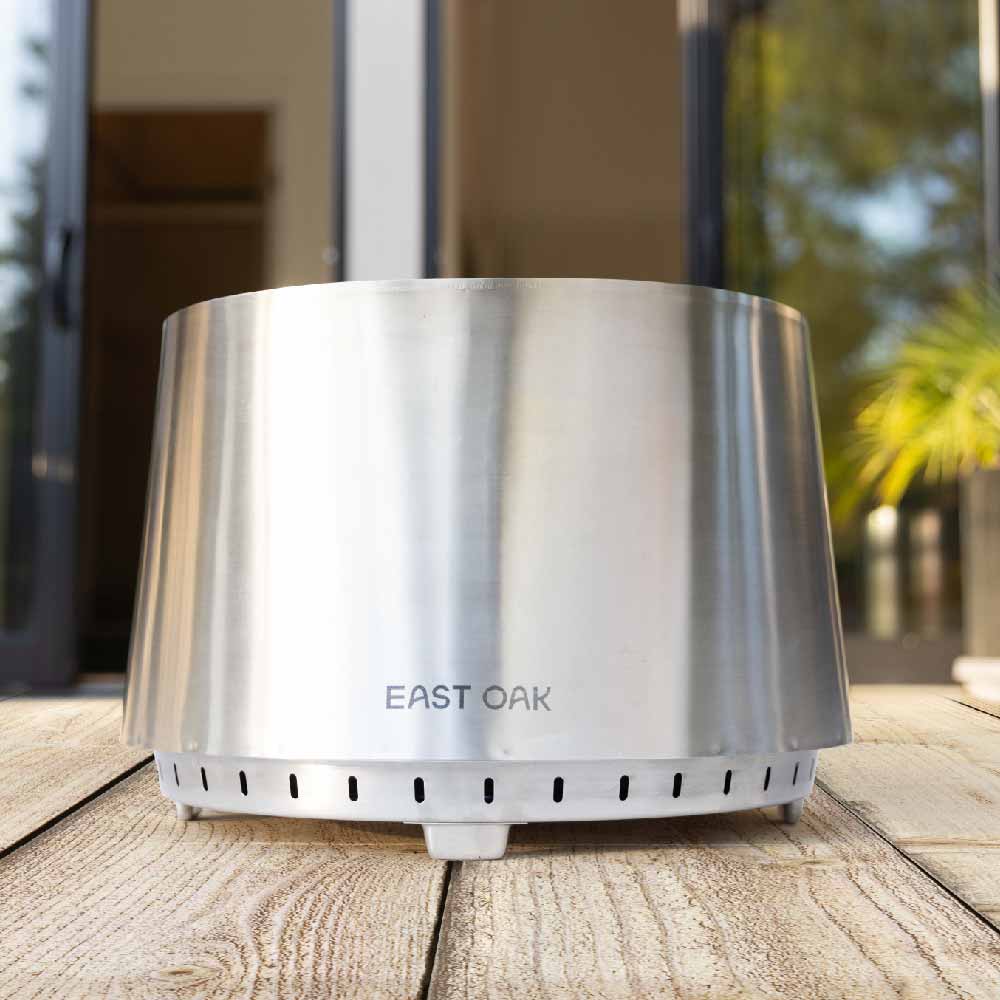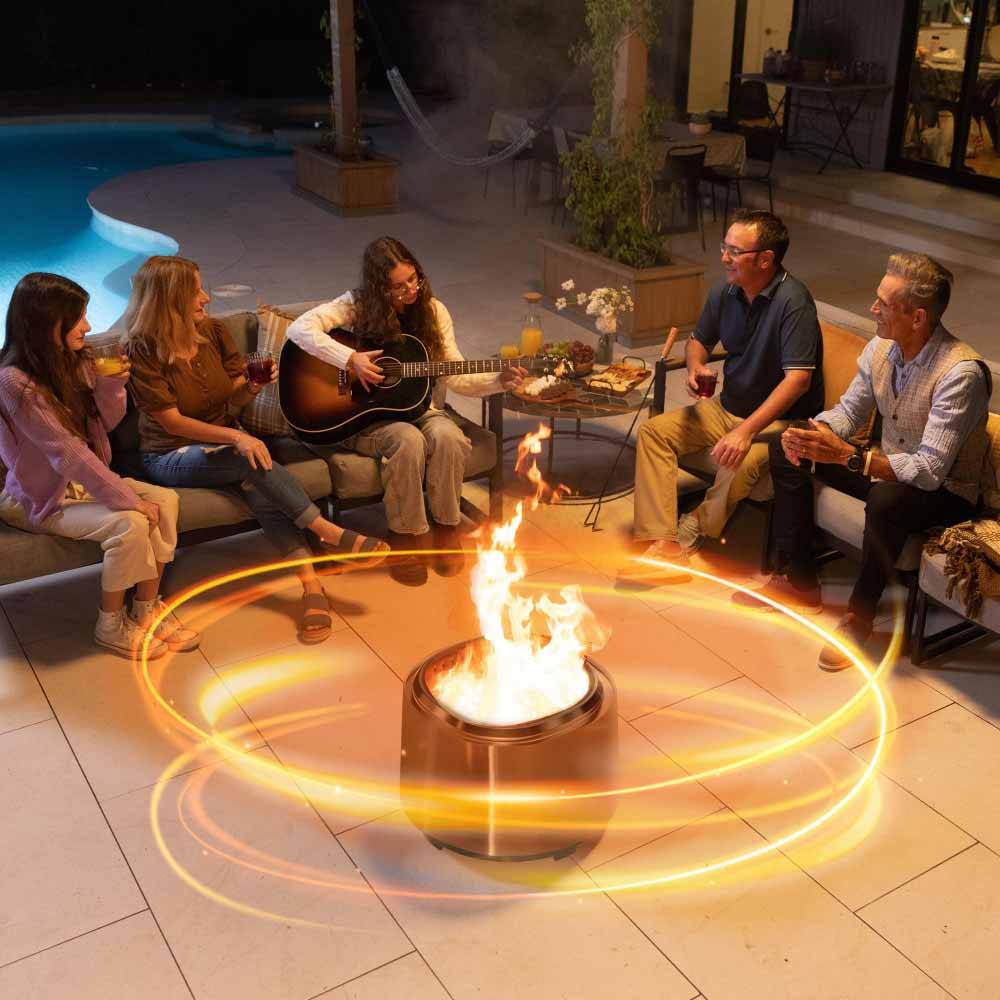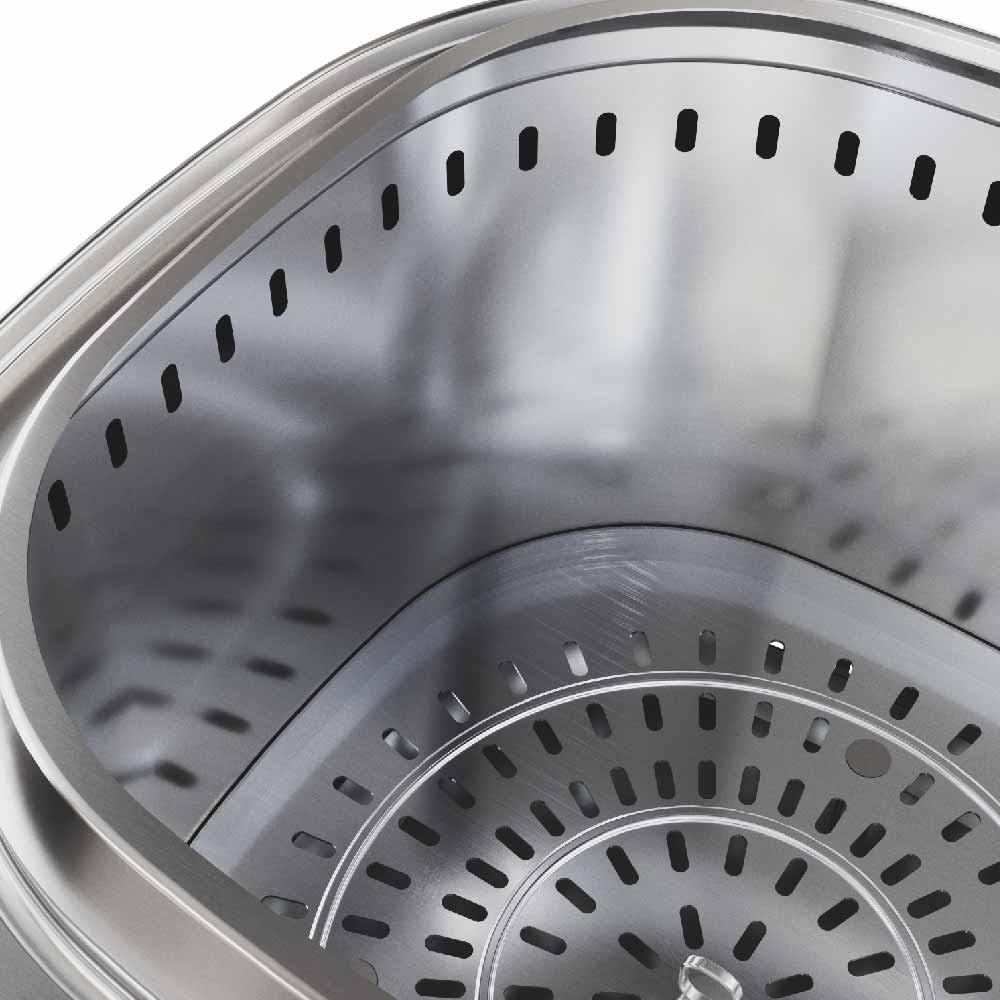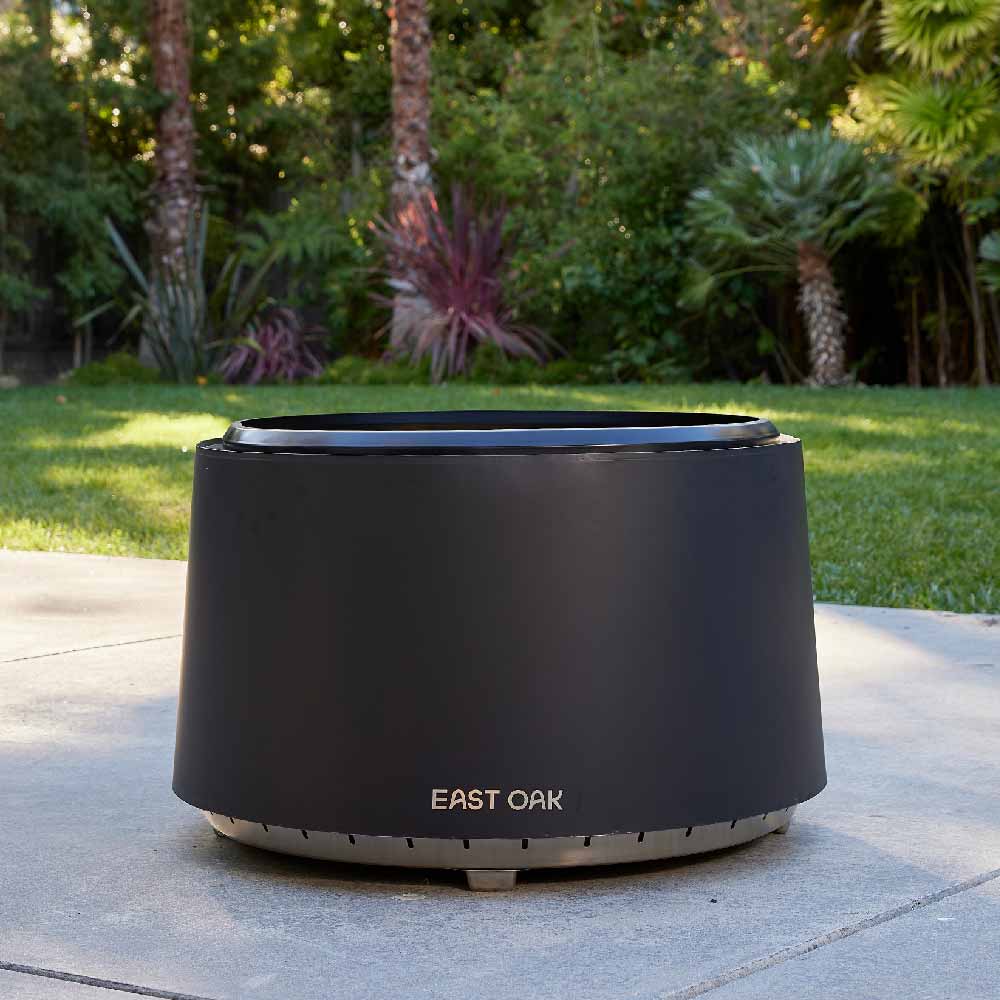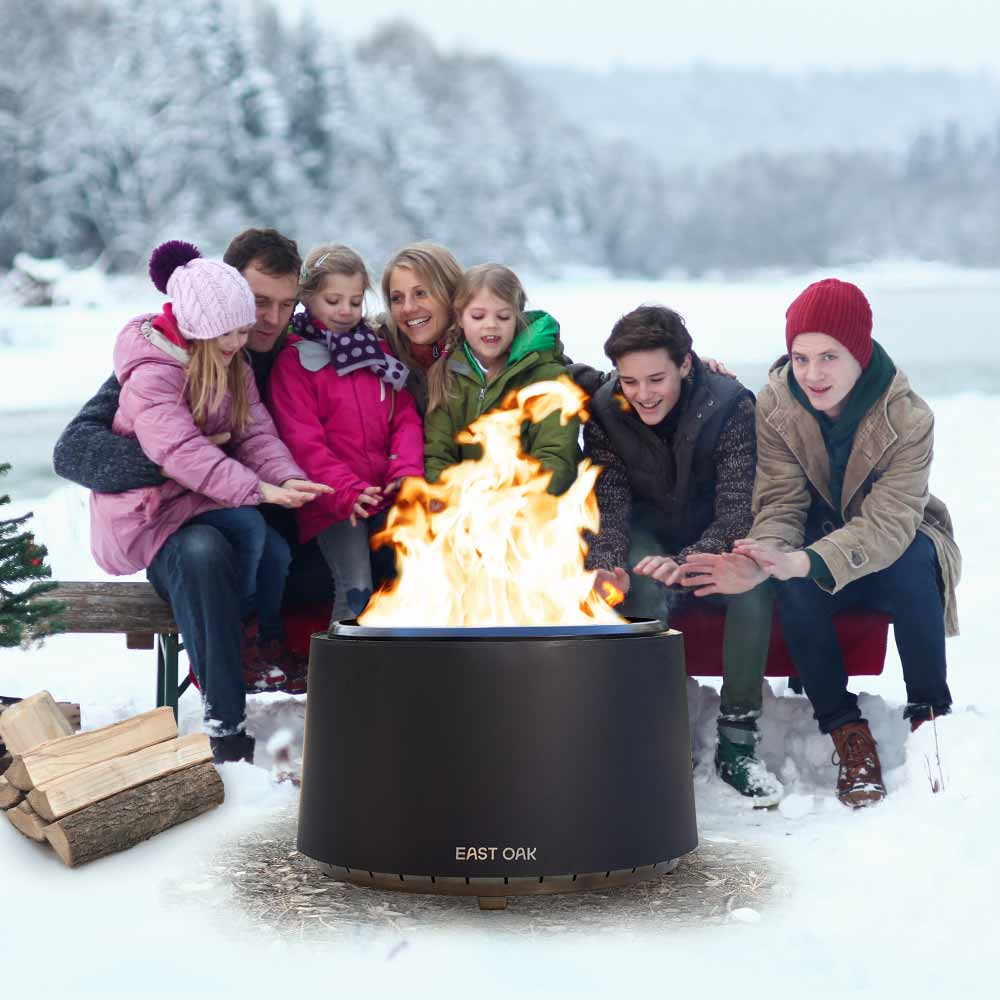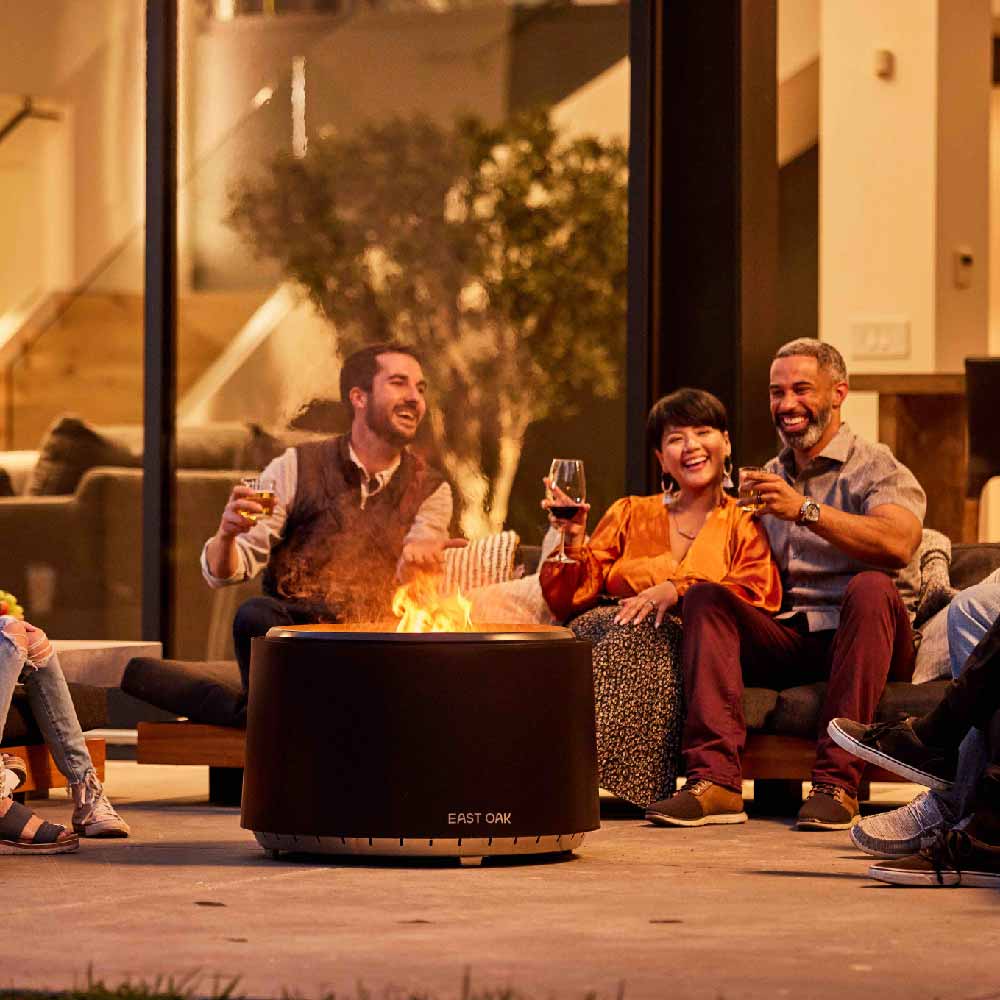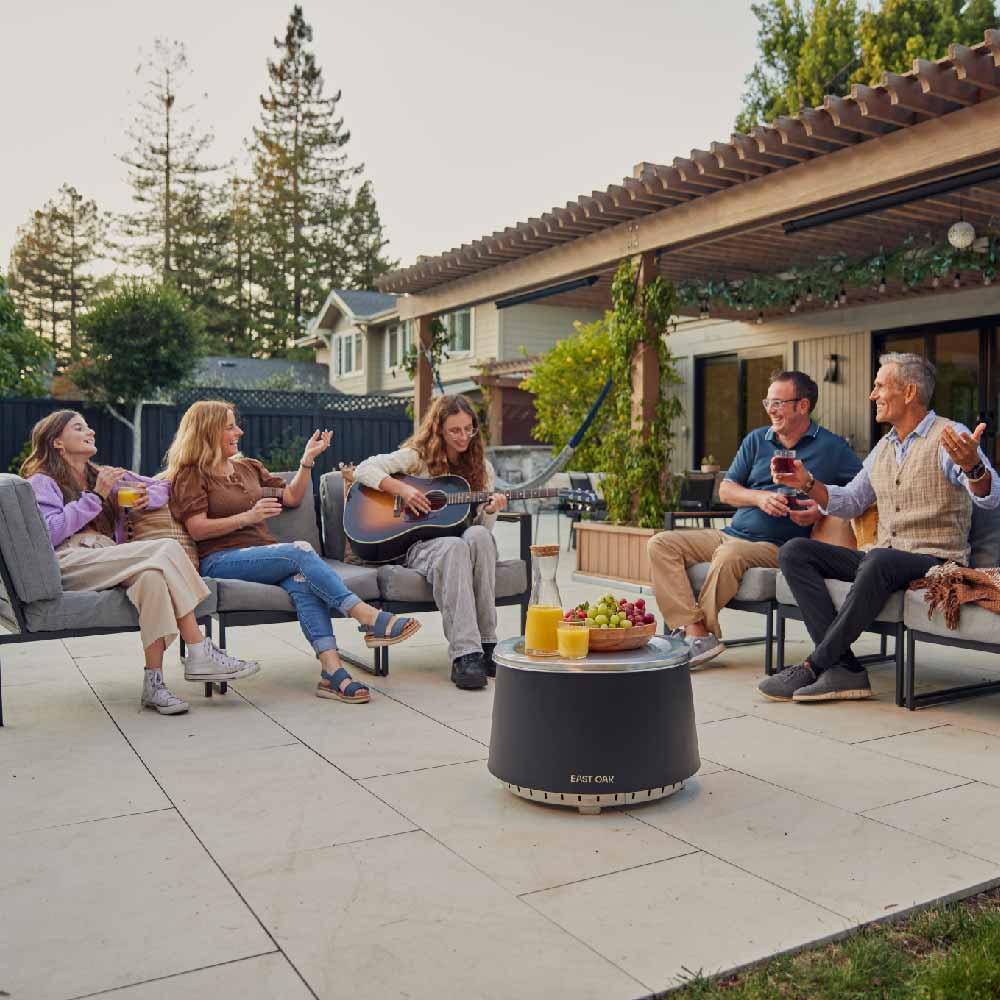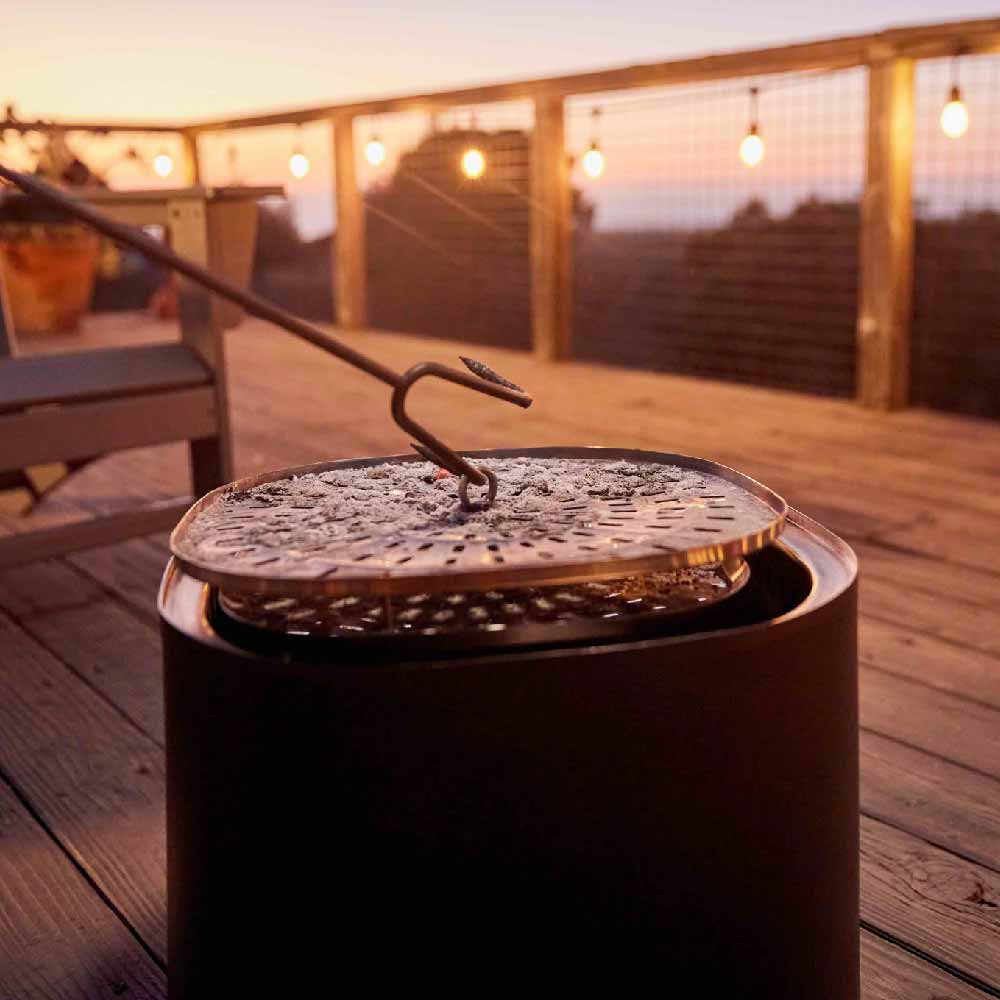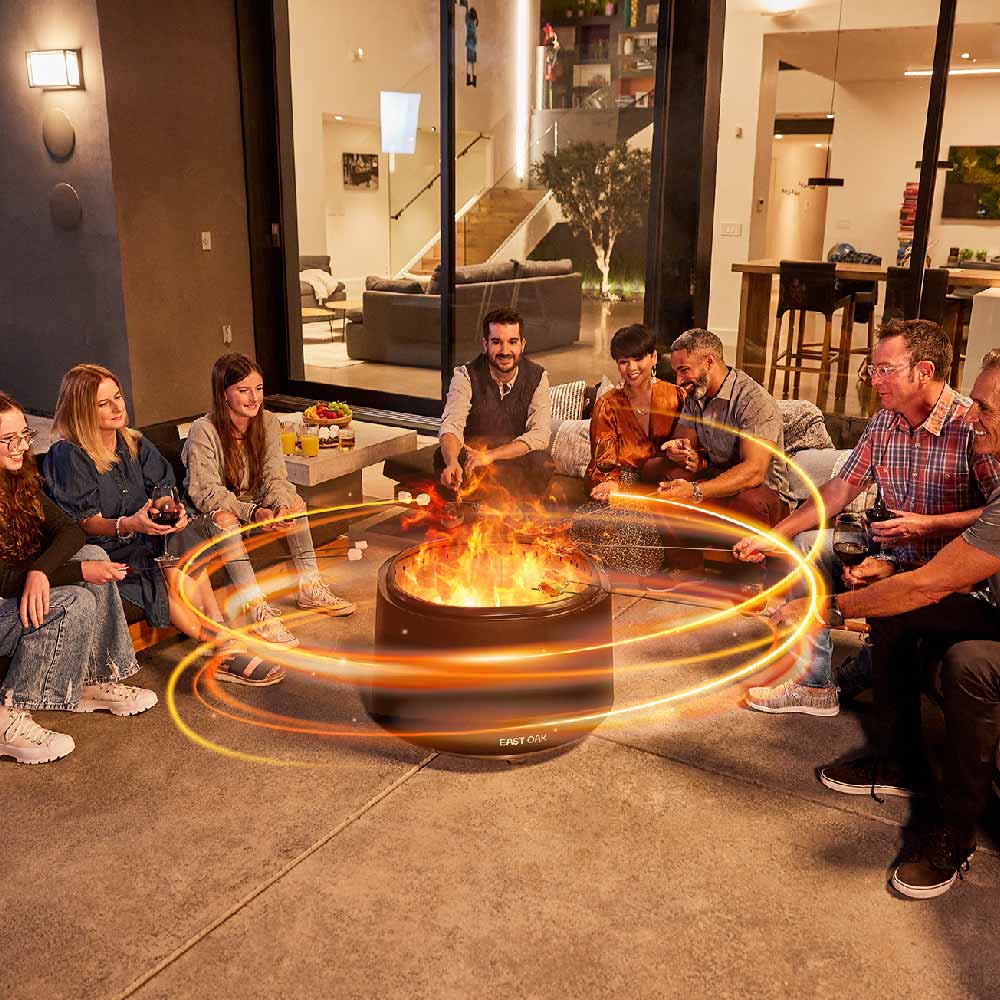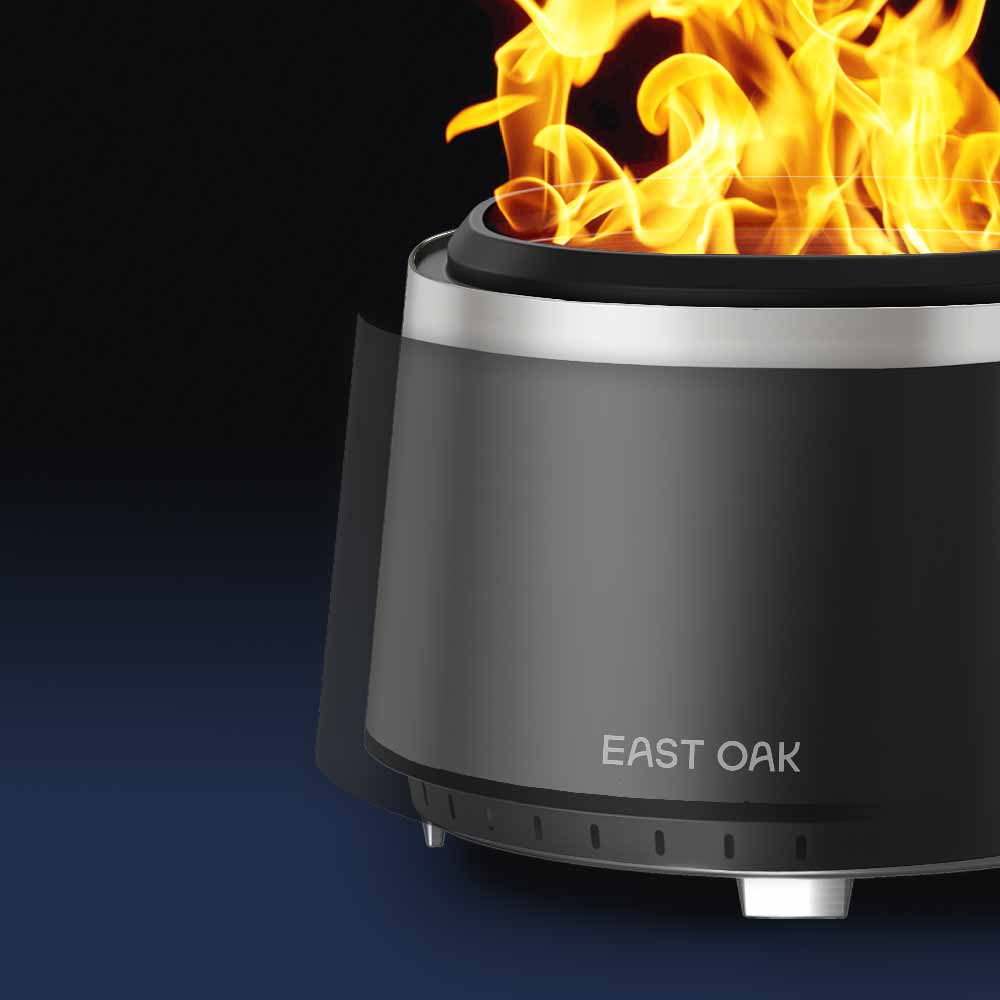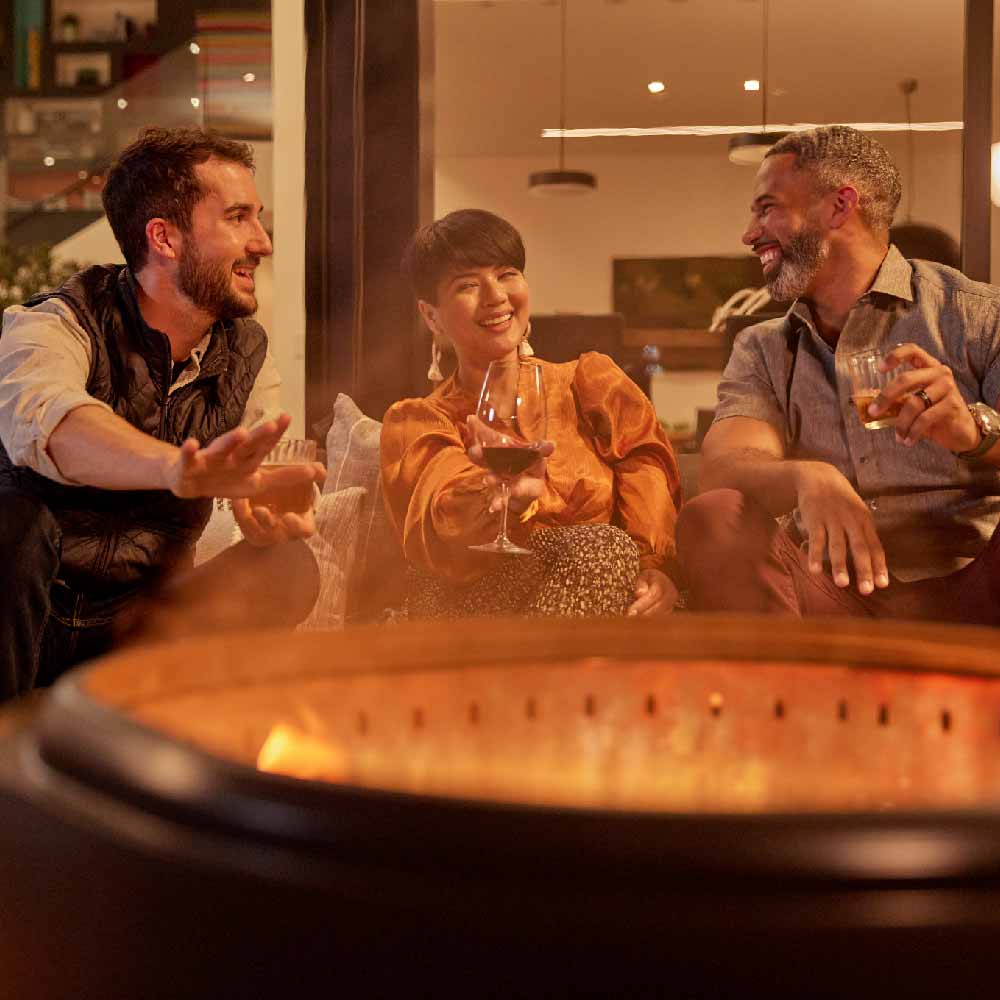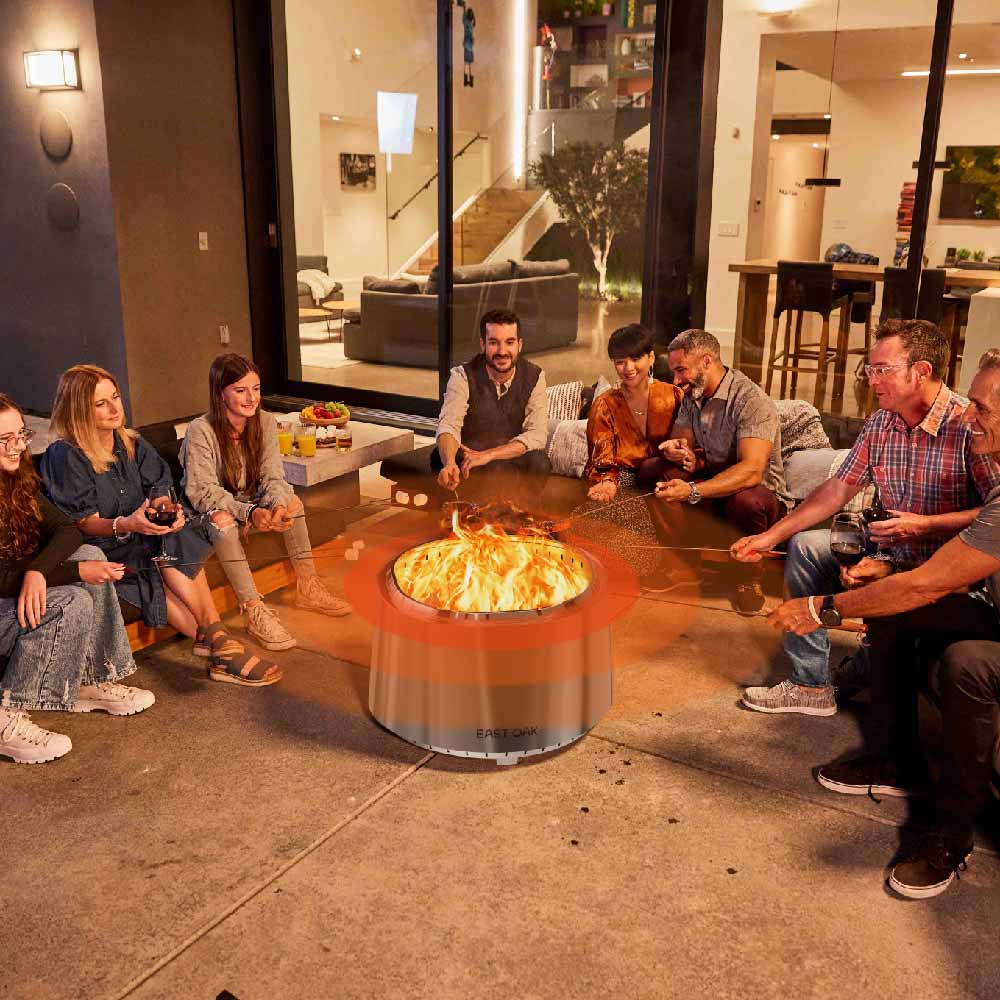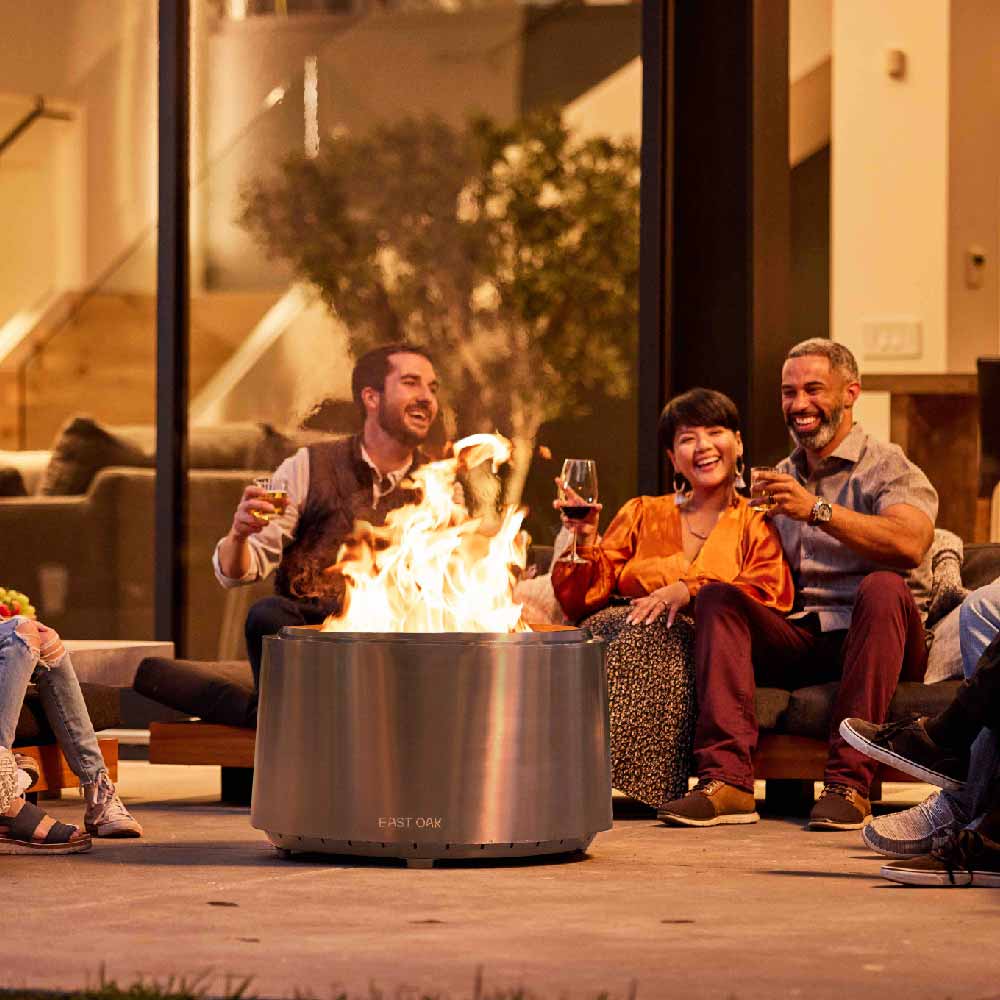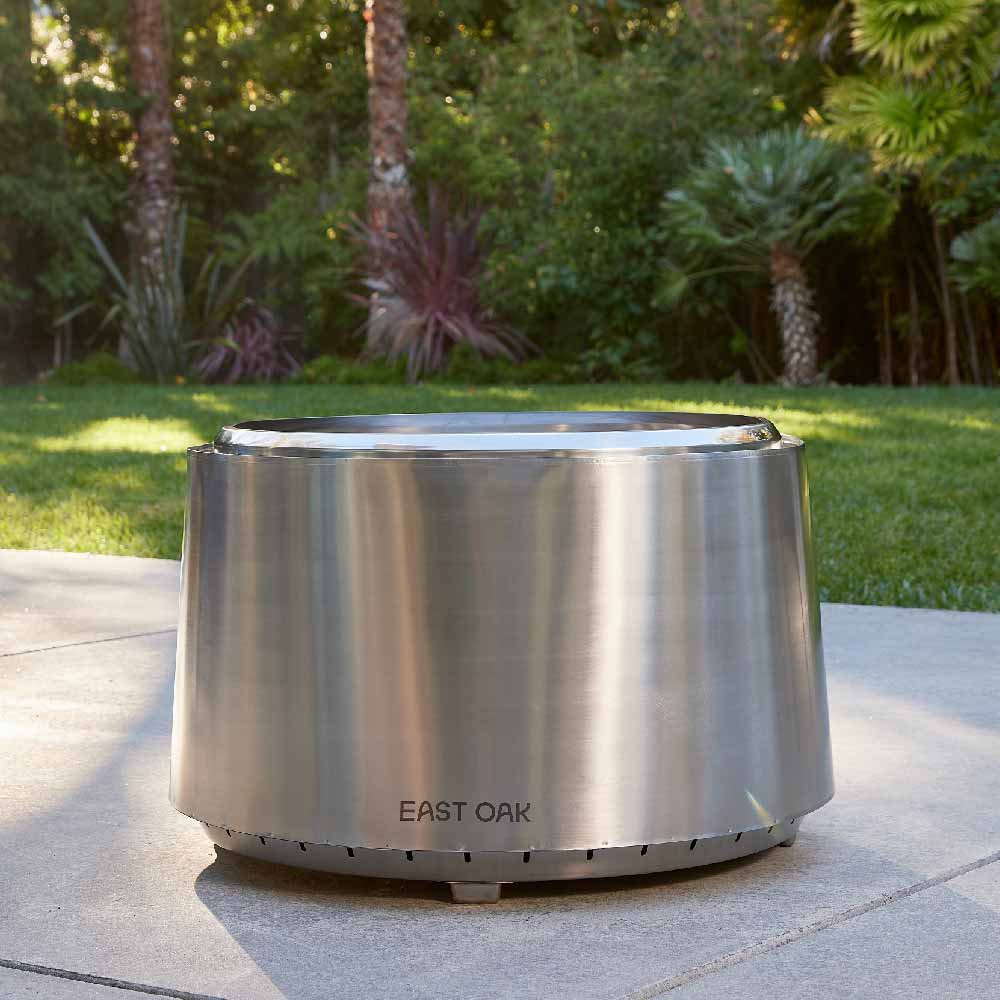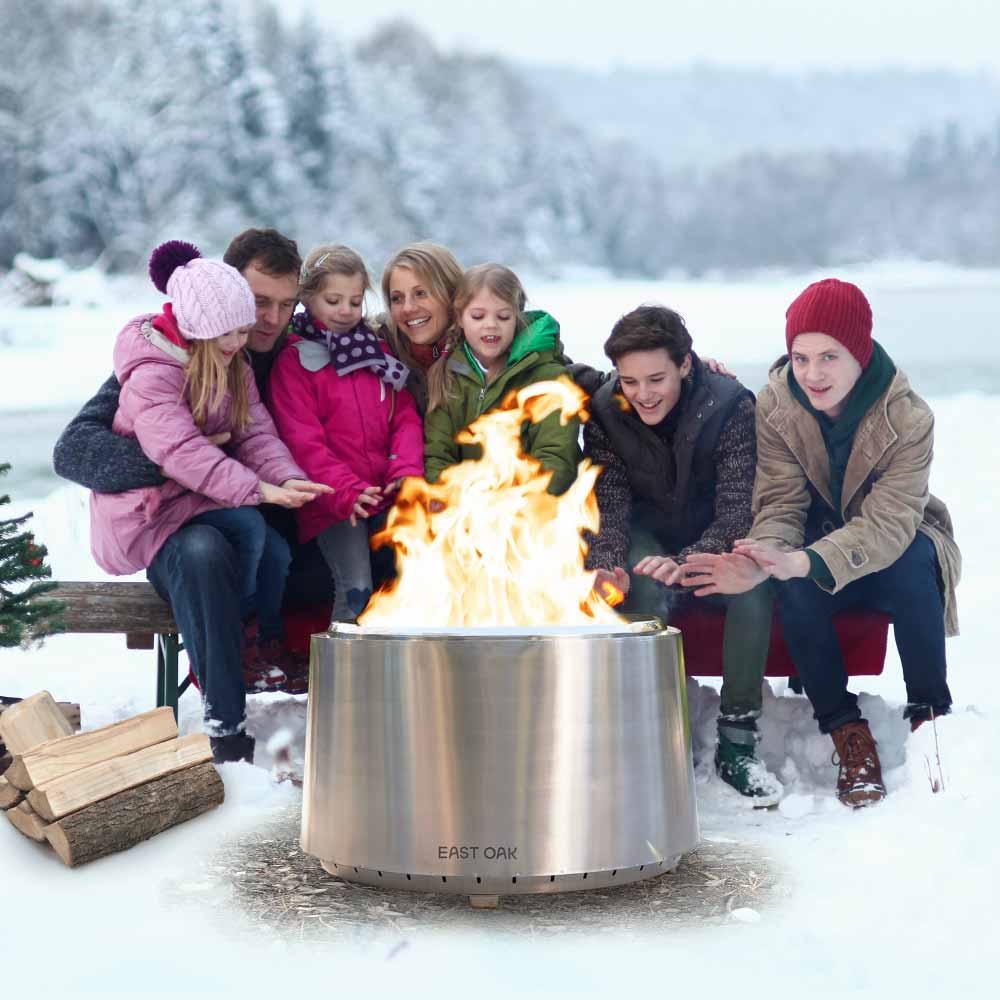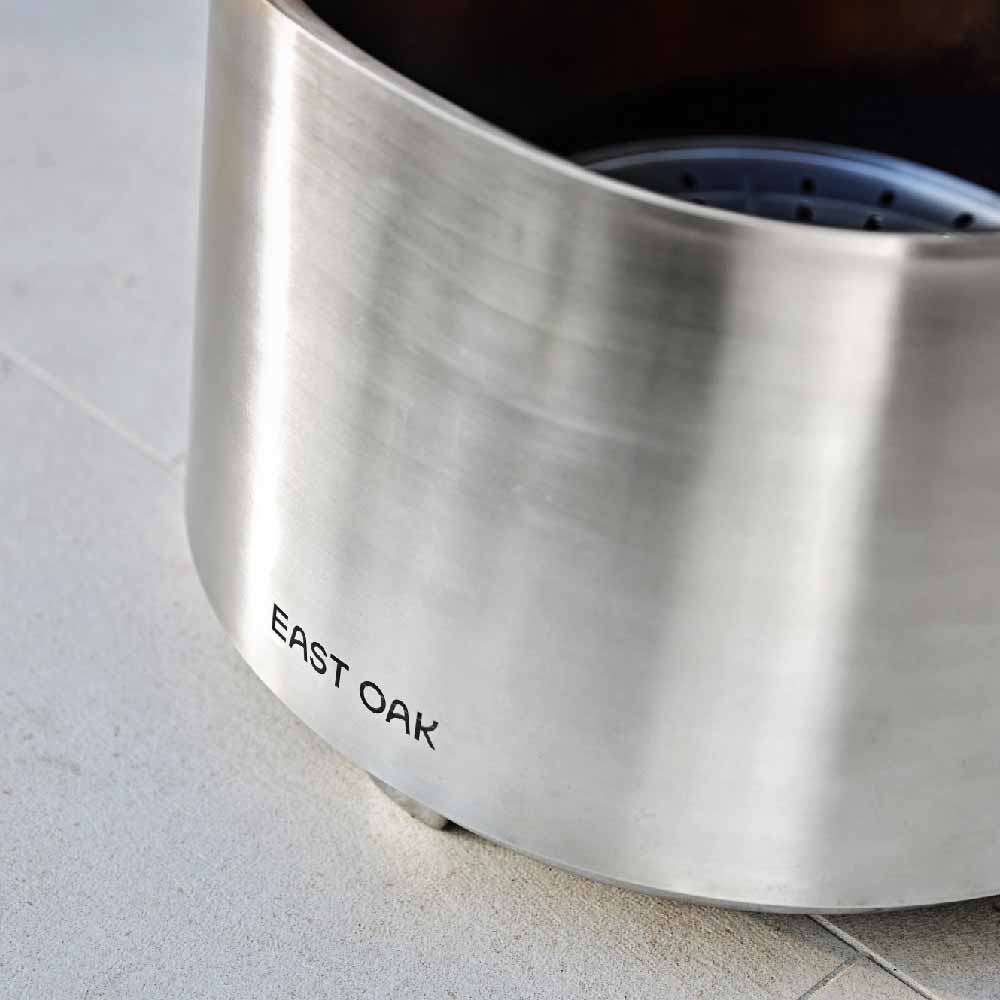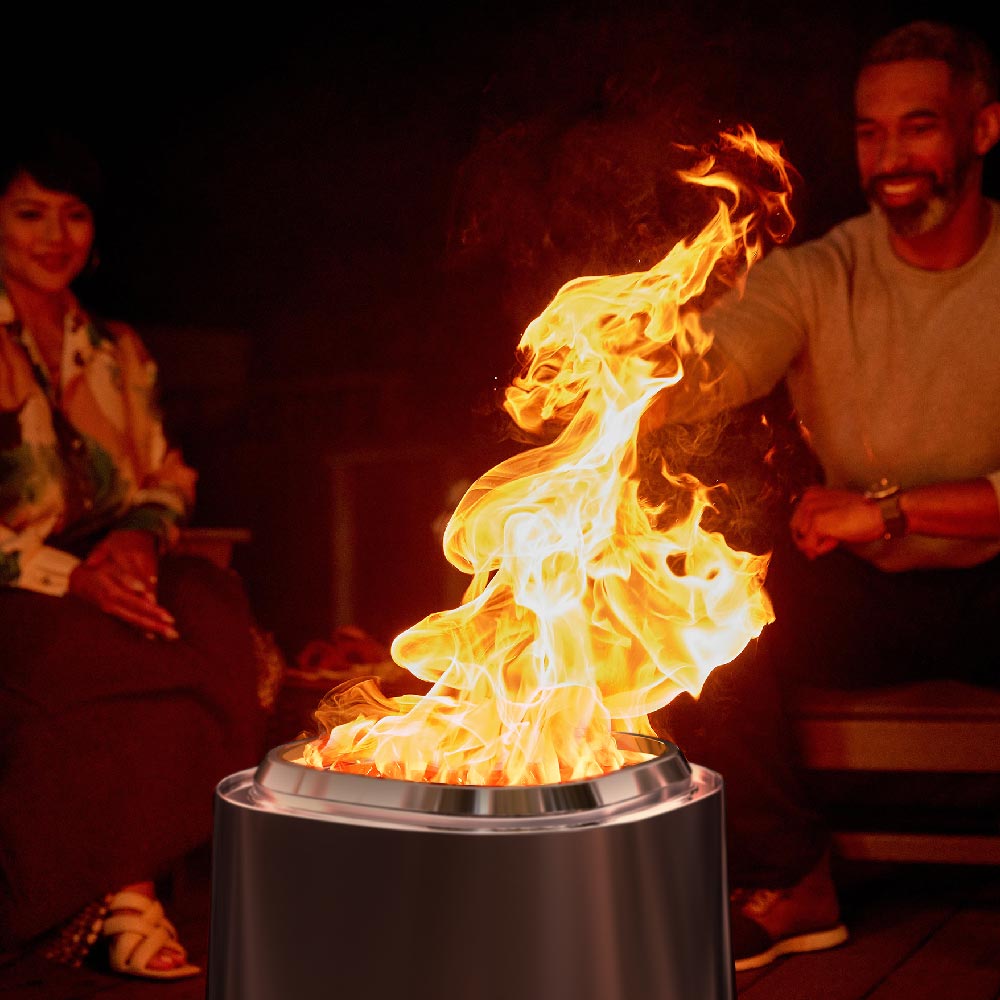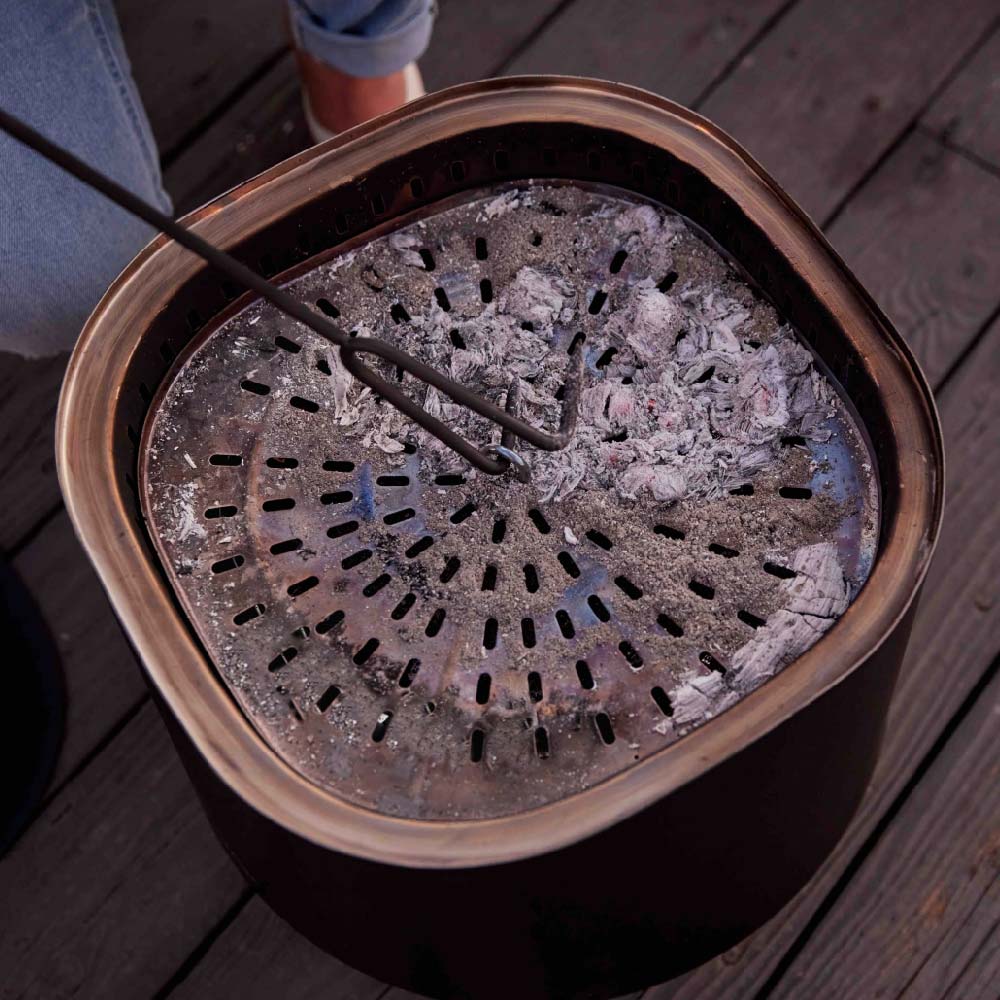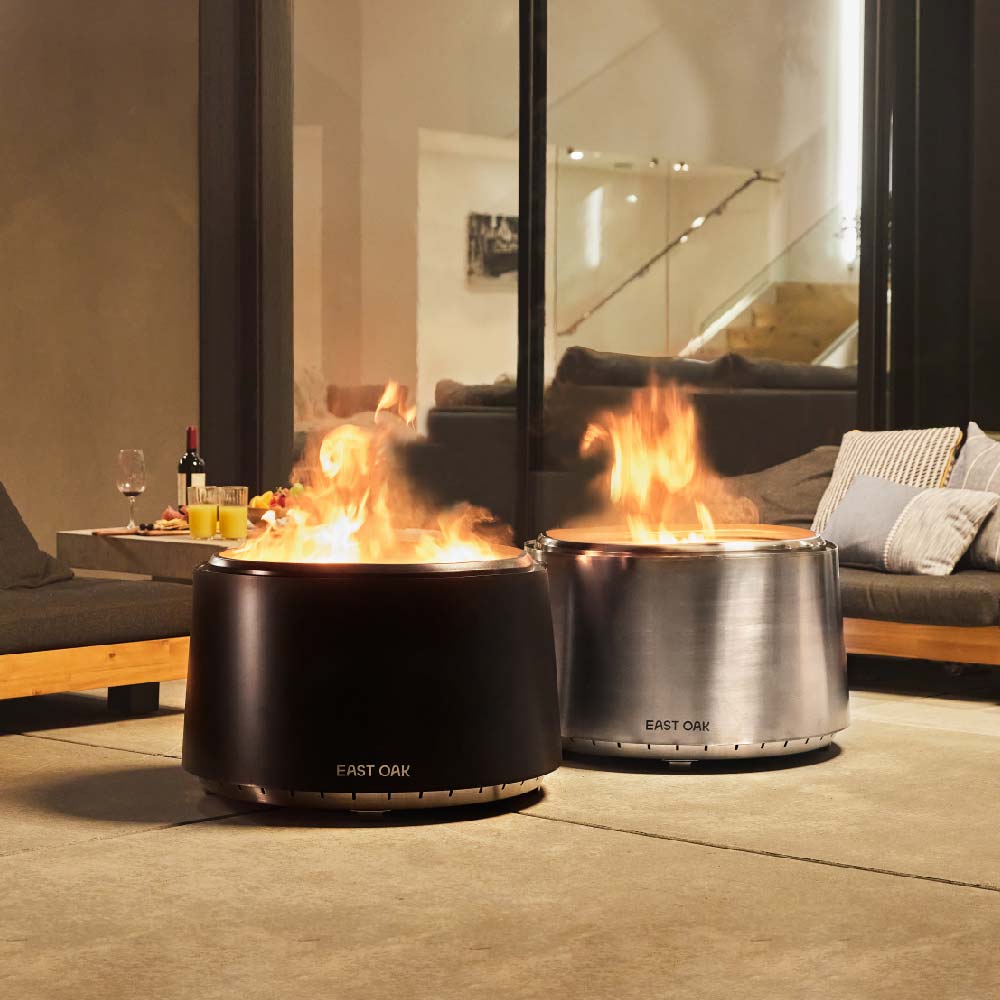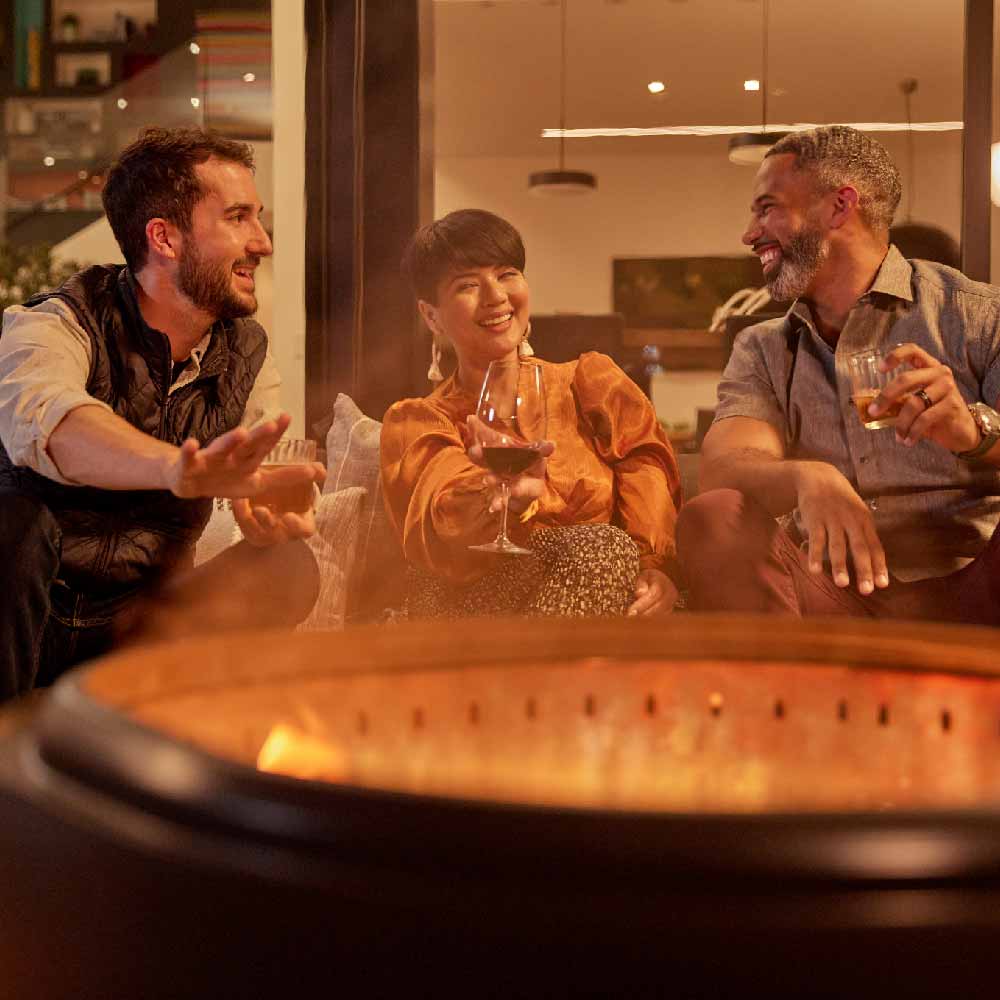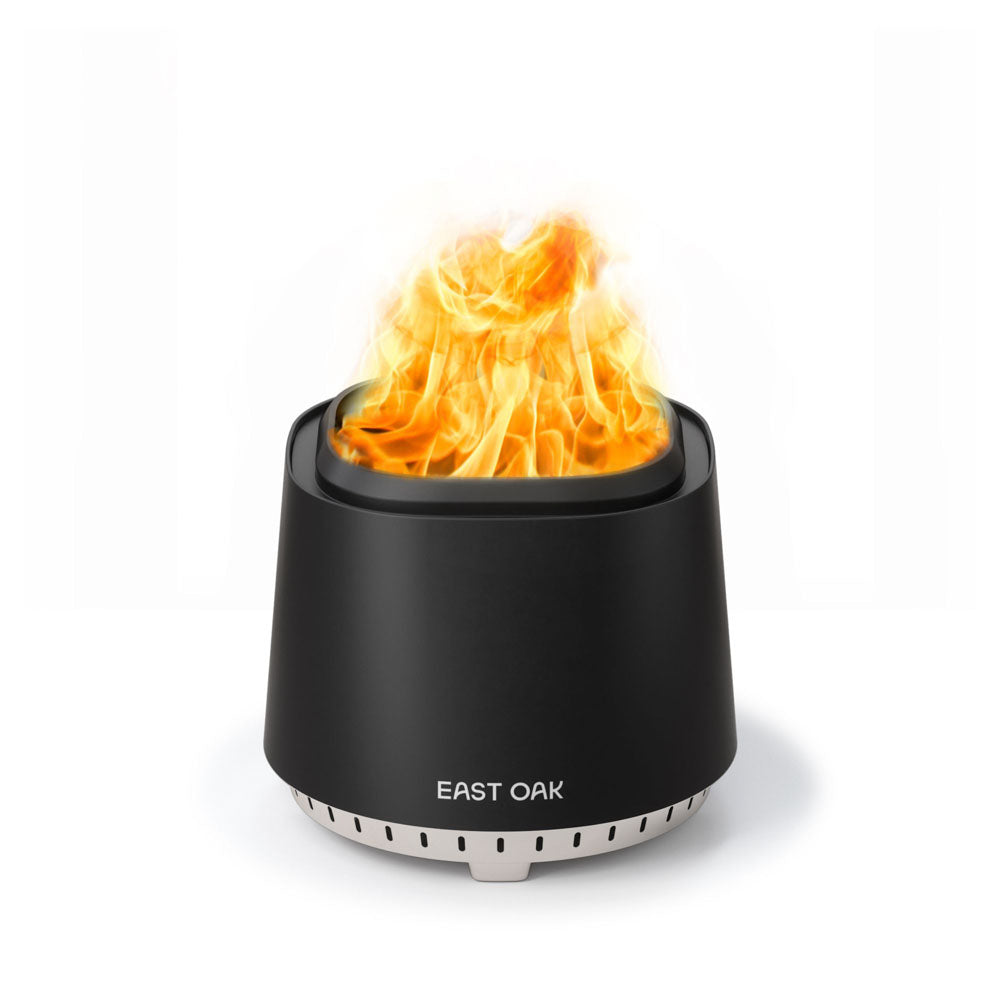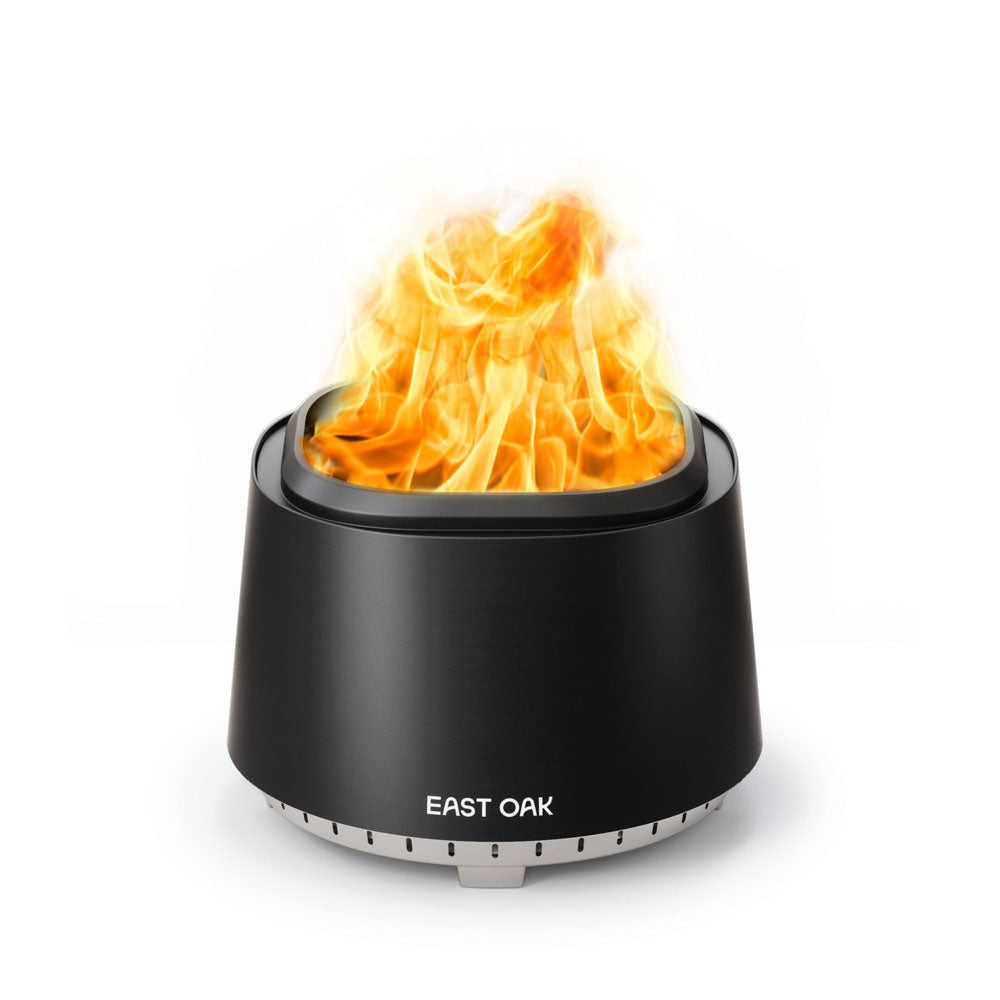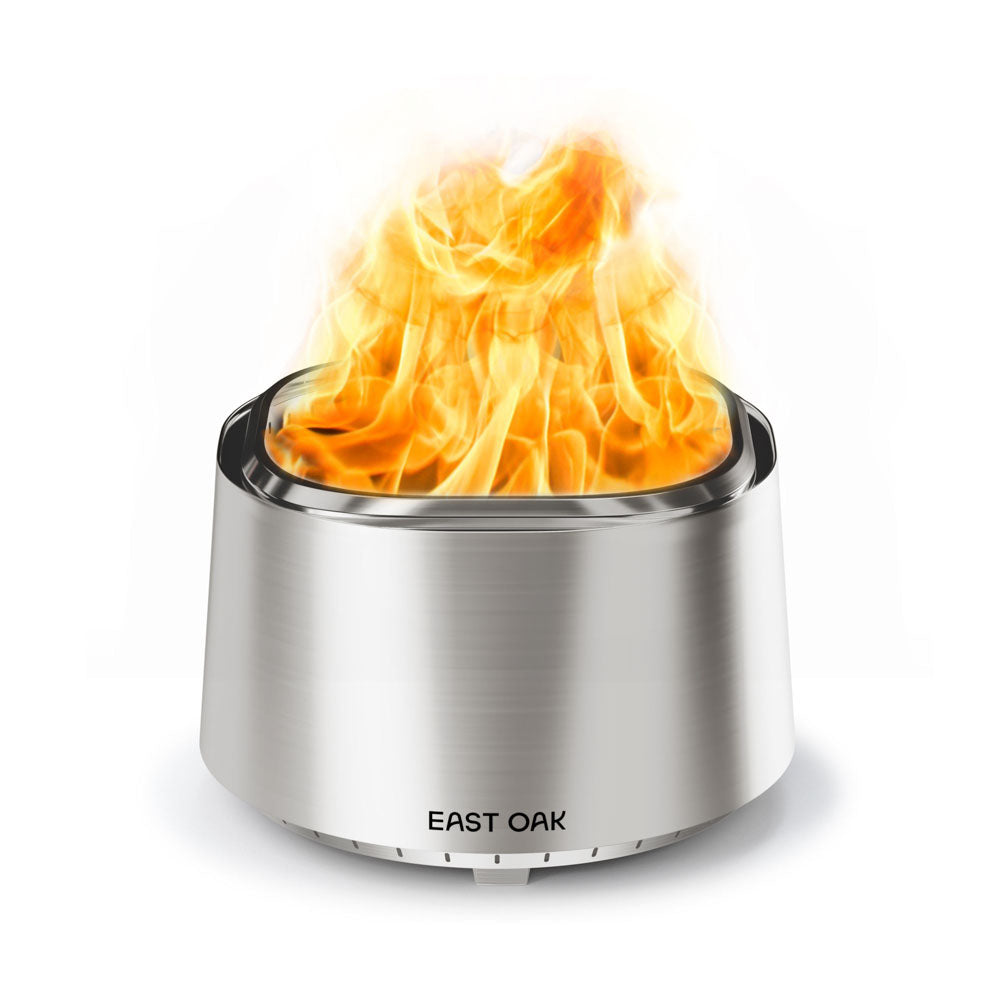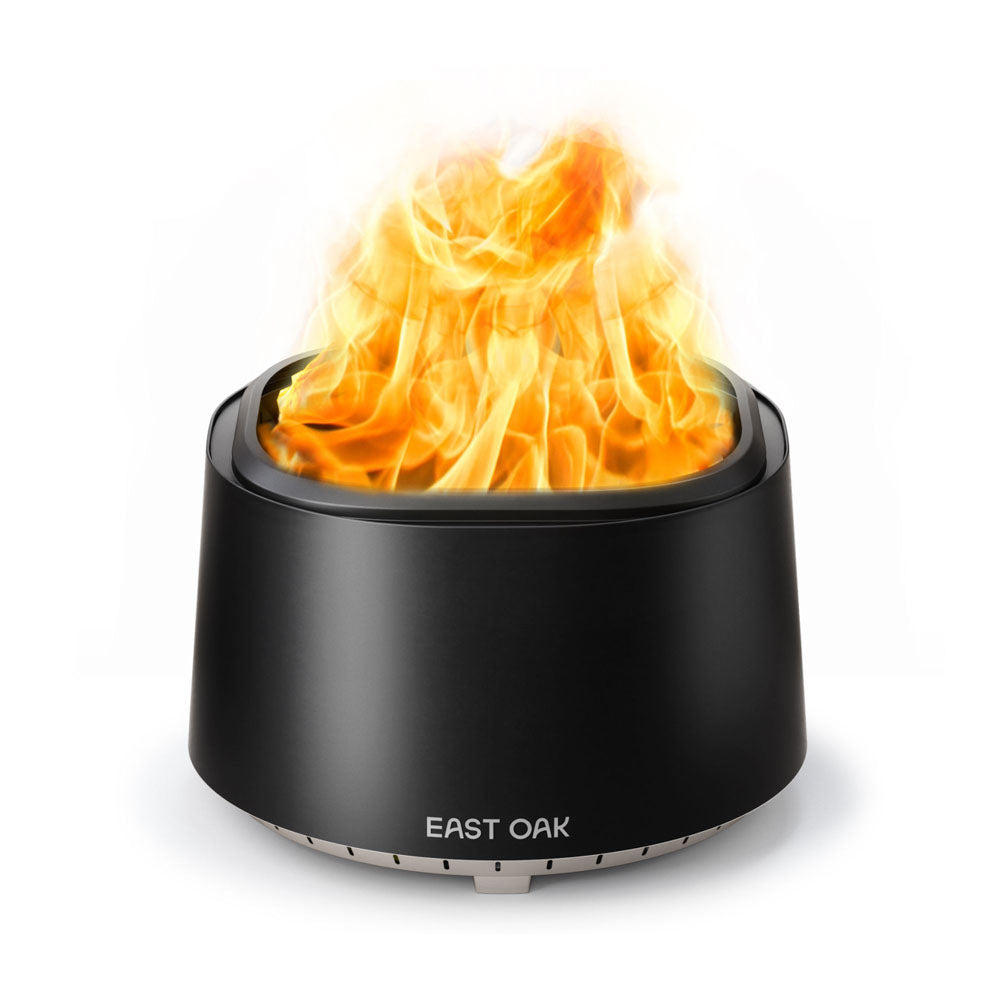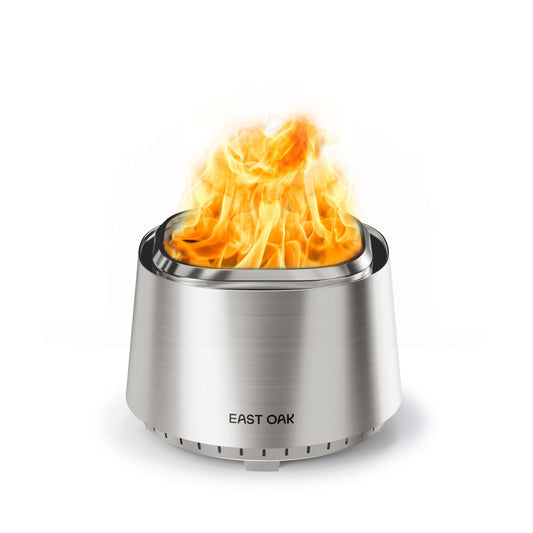 Smokeless Fire Pit
Regular price
$141.82 USD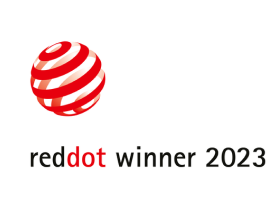 With its understated design, the vessel uses secondary combustion to burn the wood. This process produces plenty of cosy warmth with little smoke that could disturb neighbours. ... All elements are made of stainless steel, meaning that they are not only especially durable, but also 100 percent recyclable.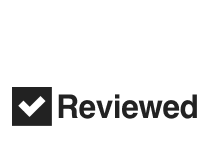 Not only does its design look really contemporary, but it creates minimal smoke while burning wood. It was comfortable to sit around for hours, providing a cozy level of warmth on a chilly evening, and it was equally easy to clean up, thanks to its minimal ash and removable bottom pan.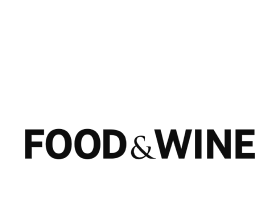 If you're looking for a sleek, smokeless fire pit that produces a fair amount of heat, is easy to use and is easy to clean, then look no further than the East Oak fire pit. ... the East Oak fire pit itself is my fire pit preference when it comes to a quick and easy backyard fire.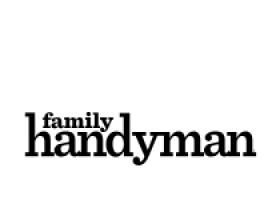 It makes use of the "fuel from the bottom, recirculate air above" design employed by other drum-style fire pits, but it's extra-large and incredibly stable. ... Reviewers have noted it burns almost entirely smoke-free, making it a good choice for allergy sufferers or those with sensitivities.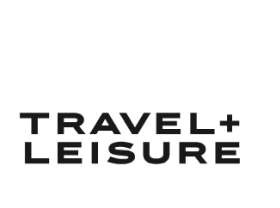 Providing a more travel-friendly way to enjoy the camping trip staple, it's perfect for cooking around/on, and comes with genius smokeless technology that lets you enjoy hours around the flames without spending days smelling like a campfire.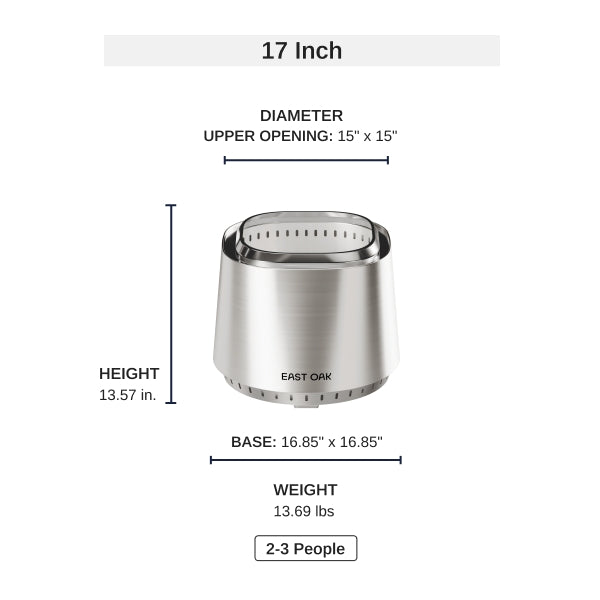 The Venturi effect describes how the velocity of a fluid increases as the cross section of the container it flows in decreases. It is discovered by the 18th-century Italian physicist Giovanni Battista Venturi.
As air enters the East Oak fire pit, the cross section of the channel through which the air flows decreases, resulting in an increased speed of oxygen supply to the fire. The improved oxygen suppy better fuels the flames and creates a stronger and more robust fire.
What's Included:
1x Smokeless Fire Pit
1x Removable Ash Pan
1x Long Fire Poker
1x User Manual

Smokeless Fire Pit 17 Inches
Upper opening: 15" x 15" 
Base size: 16.85" x 16.85" 
Height: 13.57 inches 
Weight: 13.69 lbs 
Material: 304 Stainless Steel 
User Scenario: 2-3 People
Smokeless Fire Pit 21 Inches
Upper opening: 19" x 19"
Base size: 21.26" x 21.26" 
Height: 14.95 Inches 
Weight: 19.36 lbs 
Material: 304 Stainless Steel 
User Scenario: 4-8 people
Smokeless Fire Pit 29 inches
Upper opening: 27" x 27"
Base size: 29.53" x 29.53"
Height: 17.97 inches 
Weight: 33.07 lbs
Material: 304 Stainless Steel 
Usual Scenario: 8+ People
Warm Tips:
• This product is for outdoor use only, do not use the fire pit indoors.
• Make sure all flammable materials or items are at least 6 feet away from the fire pit.
• All surfaces of this fire pit are extremely hot after burning. To avoid any burns or injuries, do not touch this fire pit until the fire is completely out and the surfaces have fully cooled down.
• In non-emergency situations, do not use emergency cooling methods (such as a fire extinguisher or cold water) before the product is completely cooled. These products can cause a risk of causing the product to deform.
• DO NOT use this product under a covered porch, patio roof, low-hanging branches, trellis, or overhangs of any kind.
Free Shipping on Every Order
Enjoy cost-free delivery on every single order. What you see is what you pay, as the price includes quick and free shipping.
Shipping Timeline
In-stock items ship within 2-4 business days. Products are shipped out from California. Packages are typically delivered in 2-8 business days after shipment depending on distance. Unfortunately, we cannot expedite freight deliveries.
Shipping Areas
Currently, we do not offer shipping to Alaska, Hawaii, and U.S territories. For any inquiries regarding our shipping policy, please don't hesitate to contact our support team at support@eastoak.com.
Easy Returns & Exchanges, Plus Warranty
Returning or exchanging items is a breeze. If you change your mind within 30 days of purchase and the item is in new, unused condition, you can send it back without worrying about shipping costs. Moreover, most East Oak products come with a 3-year warranty against manufacturing defects and offer lifelong customer support. Find out more in our Return Policy.
Sorry! Products are not enough.